What is AI image generator Midjourney? The deepfake technology delighting and tricking the internet
video
Artificial Intelligence is next big investing trend: Kenny Polcari
SlateStone Wealth chief market strategist Kenny Polcari discusses when the Fed could cut rates and if it's too early to invest in A.I. on 'Varney & Co.'
News agencies warned consumers Tuesday to be wary of deepfake mugshots of former President Trump flooding the internet in advance of his arrival in court. But what do we know about the platform that's being used to create these realistic simulations?
Midjourney is an AI image program which creates realistic images based on text commands given by users. The company also released a "describe" feature this week which lets users transform images into words.
The company was started in 2022 and operates out of San Francisco, California with just eleven staff members, according to their website.
CEO David Holz recently told The Verge they were stopping free trials after getting an influx of users who made throwaway accounts to access them. The lowest cost plan is now $10 a month.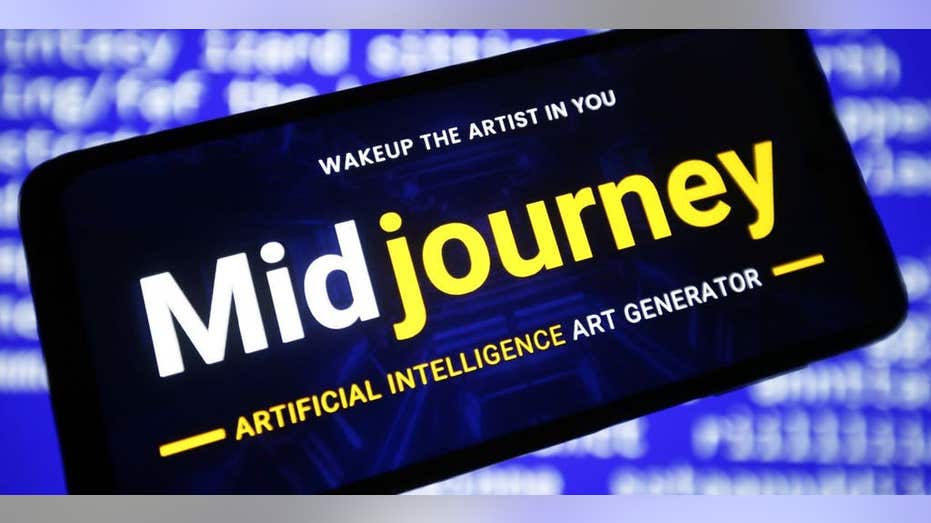 AI image generator Midjourney logo.

The Midjourney V5 model is the newest and most advanced model released on March 15th, the company says.

"This model has very high Coherency, excels at interpreting natural language prompts, is higher resolution, and supports advanced features like repeating patterns," the website describes. 

Many dream-like artistic images created by users are shown in the user gallery. Social media users have had fun creating everything from "historical selfies" to World Cup photos shot by famous film directors.

But capability to create simulated images of real people on the platform has caused some controversy and concerns about the technology being used for nefarious purposes.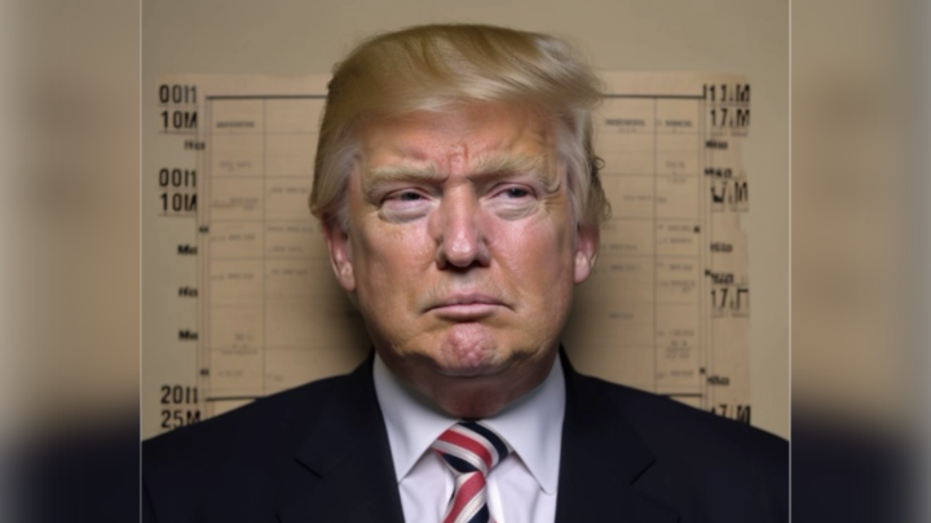 Mediaite shared one AI-generated image of Trump's mugshot that shows the former president staring offscreen in front of a grainy background. (Mediate / @TheInfiniteDude (Twitter)) (Mediate / @TheInfiniteDude (Twitter))

AI IMAGE GENERATOR MIDJOURNEY BANS DEEPFAKES OF CHINA'S XI JINPING 'TO MINIMIZE DRAMA'

Deepfake technology, which projects a person's face and voice onto another image or video, has attracted numerous headlines in recent months.

While many deepfakes are clearly parodies created for laughs on social media, others aren't as obvious.

Photos of Pope Francis wearing a white puffer from the embattled fashion brand Balenciaga fooled millions of viewers last week. The image was created through the Midjourney app, according to Twitter warnings.

Fake images of former President Trump resisting arrest also went viral on social media last month.

TIKTOK BANS DEEPFAKES OF YOUNG PEOPLE IN UPDATED GUIDELINES

Midjourney requires users to keep the platform "PG-13" friendly. Guidelines ban adult content and gore, and "visually shocking or disturbing content." Images or text prompts that are" inherently disrespectful, aggressive, or abusive" are also not tolerated.

However, the company has faced scrutiny over its policy to disallow simulated images of Chinese President Xi Jinping. while allowing users to create fake images of other world leaders.

CLICK HERE TO READ MORE ON FOX BUSINESS

Fox News' Kendall Tietz and Andrea Vacchiano contributed to this report.

Source: Read Full Article