Who Is Matt Leinart's Wife, Josie Loren?
Sports and pop culture may seem like two different worlds, yet in America today the two spheres often overlap. As a result, sports stars often end up dating music and movie celebrities. Retired baseball star Alex Rodriguez is currently engaged to A-list celebrity Jennifer Lopez. Retired hockey player Mike Fisher is married to singer Carrie Underwood.
Other athlete-celebrity relationships don't generate quite as much excitement and gossip as those mentioned above. For instance, unless you closely follow celebrity gossip, you might not be aware of the relationship between former NFL player Matt Leinart and actress Josie Loren.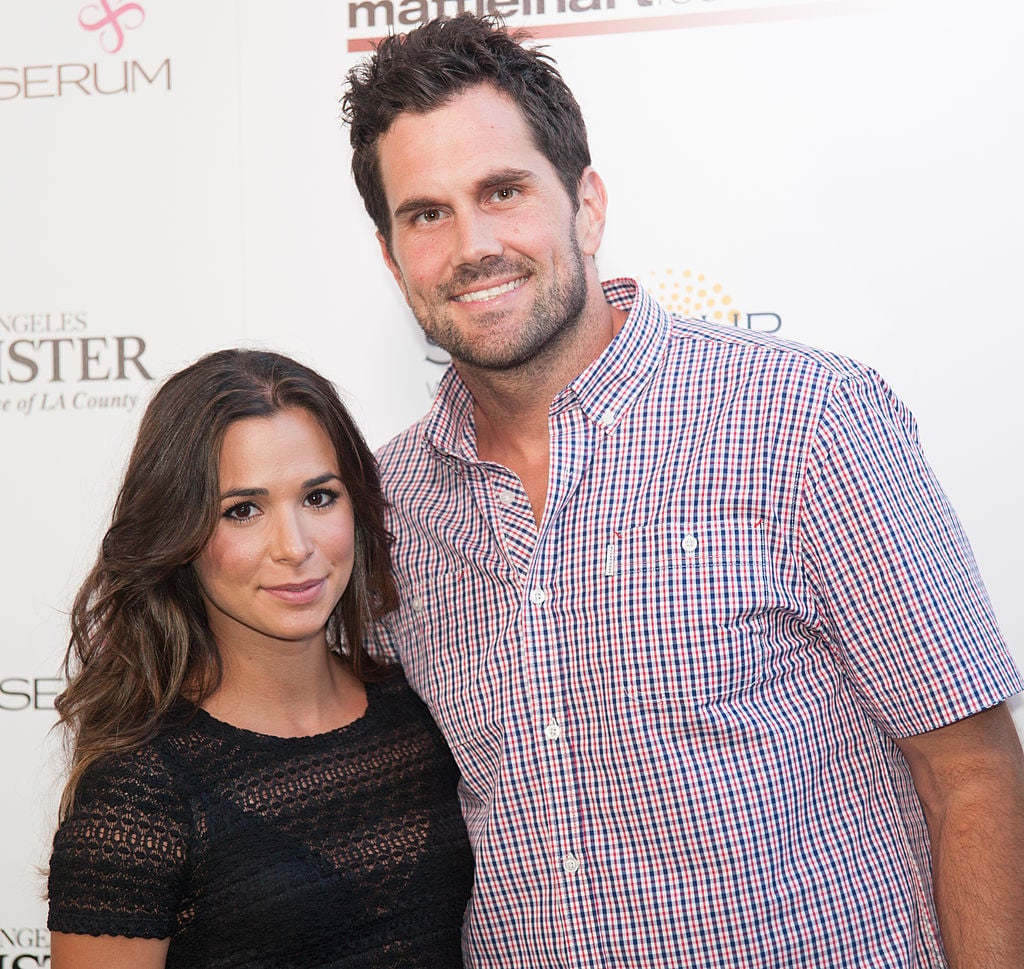 Matt Leinart's football career
Leinart enjoyed a celebrated college football career, followed by a somewhat less prolific stint in the NFL. One of the top high school recruits, Leinart ended up playing football at the University of California.
Leinart took a redshirt as a freshman in 2001. Then, in 2002, he played backup behind senior Carson Palmer, who ultimately won that year's Heisman Trophy.
Leinart took over starting quarterback duties as a sophomore, leading the Trojans to a surprising 11-1 regular season record and a Rose Bowl win over the Michigan Wolverines. Leinart continued his stellar play during his junior and senior years, winning the Heisman trophy in 2004. In his three full years of college ball, Leinart threw for 10,693 yards with an impressive completion percentage of 64.8%.
The Arizona Cardinals selected Leinart with the 10th pick of the 2006 NFL Draft, fully expecting him to become their star quarterback of the future. However, Leinart spent most of his four years with the Cardinals either injured or backing up starting quarterback Kurt Warner. His most complete season was his first, when started 11 games and threw for 2,547 yards with a 56.8% completion rate.
After four years of inconsistent play, mostly at backup, the Cardinals released Leinart. Soon he signed a one-year deal as a backup for the Houston Texans. However, Leinart only played in two games before suffering a season-ending injury. Abortive stops with the Oakland Raiders and Buffalo Bills rounded out Leinart's somewhat disappointing NFL career.
Josie Loren's acting career
The Cuban-descended Loren was born in 1987 and grew up in Miami, Florida. She was a cheerleader during high school, and later attended college at UCLA.
While living on the West Coast, Loren got her first big break as an actress. She appeared on an episode in the first season of Hannah Montana in 2006.
That brush with fame convinced Loren that she wanted to pursue an acting career. In 2006 and 2007, Loren took small parts on other shows including Medium, Drake & Josh, and Cory in the House.
Loren continued to make regular TV appearances in the following years, before finally getting her big break in 2009, as a lead actress on the ABC show: Make It or Break It.
More recently, Loren garnered attention for a 10 episode stint on the seventh season of The Mentalist in 2014-15. That was Loren's last major TV role before going back to school to earn a law degree at Loyola Law University. She graduated from the program in May 2019.
Matt Leinart and Josie Loren's relationship
Leinart and Loren initially began dating back in September 2013. Leinart proposed to Loren in July 2016, although they didn't actually get married until nearly two years later, on May 26, 2018.
The wedding was held in Asheville, North Carolina. The couple had at least one semi-famous attendee — 98 Degrees singer Nick Lachey, along with his wife Vanessa.
Leinart and Loren have never revealed the story of how they met. However, Loren recently Tweeted that she had never "been huge into sports & I didn't know what the Heisman was when I met my husband."
She also said that she had never seen her husband play football before, but that she was excited to watch a replay of one his college games on ESPN.
Source: Read Full Article