Why Rapper Dave East Was Arrested
Rapper Dave East has been noted as one of the greatest talents in hip hop to look out for. He's also been praised for his acting chops, having starred in the hit Hulu series Wu-Tang, the rap supergroup. East typically keeps a low-profile but the rapper is making headlines after being taken into custody for unlawful possession of marijuana and disorderly conduct during a traffic stop.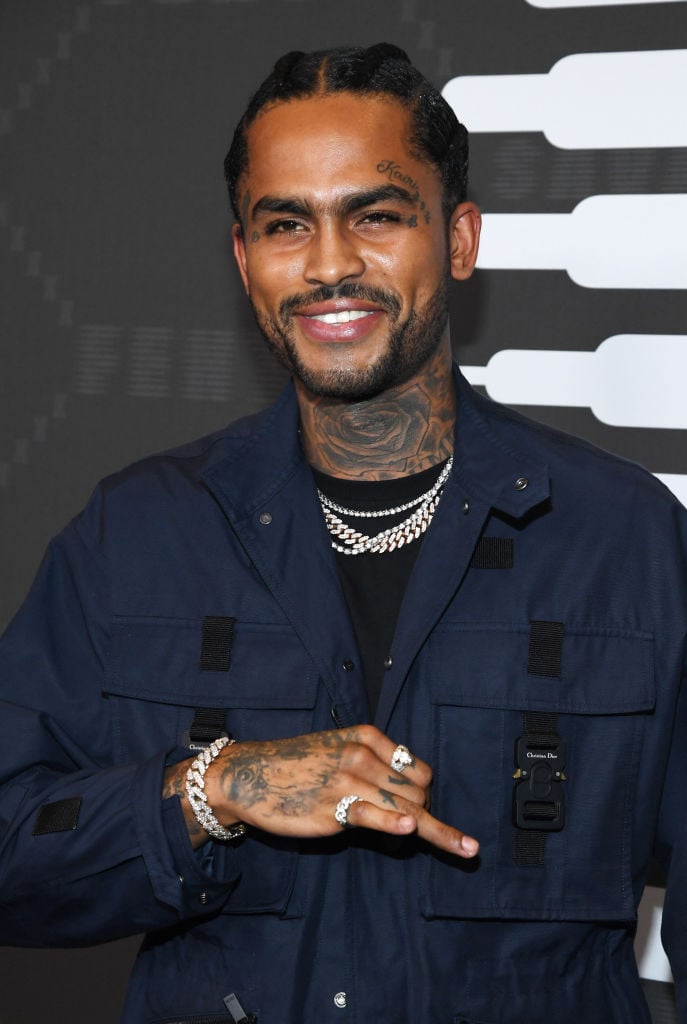 Who is Dave East?
East started rapping in 2010. The Harlem, New York-born talent sold drugs simultaneously to support himself while he pursued music and independently released mixtapes. He received widespread attention after his eighth mixtape, Black Rose, was released in 2014. Rapper Nas was impressed and signed East to his record label, Mass Appeal Records, a subdivision of Def Jam Records.
After signing with Nas, East was selected to appear on the 2016 cover of XXL Magazine as part of the publication's Freshman Class. The much-anticipated issue puts a spotlight on upcoming rappers and urban acts believed to be the next big thing. His mixtape Kairi Chanel was released the same year and debuted at the No. 38 spot on the US Billboard 200. His first debut studio album, Extended Play, Paranoia: A True Story, was released in 2017 and peaked at No. 9 on the US Billboard 200. 
East has expanded his resume outside of music by acting. He started in 2017 by appearing as himself on shows like BET's Being Mary Jane alongside Gabrielle Union – and a guest appearance on The Breaks. He also had a supporting role in the 2019 Netflix film Beats as "Mister Ford." His biggest role was part of the Hulu series Wu-Tang: An American Saga, where he starred as rapper Method Man. 
Dave East arrested for disorderly conduct and possession of marijuana
East has had trouble with the law before. He served a prison sentence before his career took off and during his stint, he converted to become a Muslim. He's been open about how religion has centered him and provided a foundation of discipline that he says he lacked previously. Having a daughter has also had a positive impact on his life.
Unfortunately, East has found himself in more legal trouble. TMZ reported on May 22 that he was pulled over failing to signal a turn in the Queens section of New York. Upon the stop, cops claim they smelled a strong stitch of marijuana as they approached the driver's side. Cops requested identification and the driver complied but the publication noted that East nor the other passenger of the SUV provided ID.  
Law enforcement told TMZ that seven bags of marijuana were found in the SUV. East and the other passenger were taken into custody but not the driver. Both were cited with violations of disorderly conduct and unlawful possession of marijuana.
The rapper's attorney, Stacey Richman, told the media outlet that she does not believe East has been charged, nor does she believe will it result in a criminal conviction as both disorderly conduct and unlawful possession of marijuana are not crimes in the state of New York. 
As to why the driver was not taken into custody, the reasoning is unknown. The arrest took place just hours before East was scheduled to attend a funeral for a close friend. 
Source: Read Full Article