Will Smith, Original Aunt Viv Showed Huge Growth, Aunt Viv No. 2 Says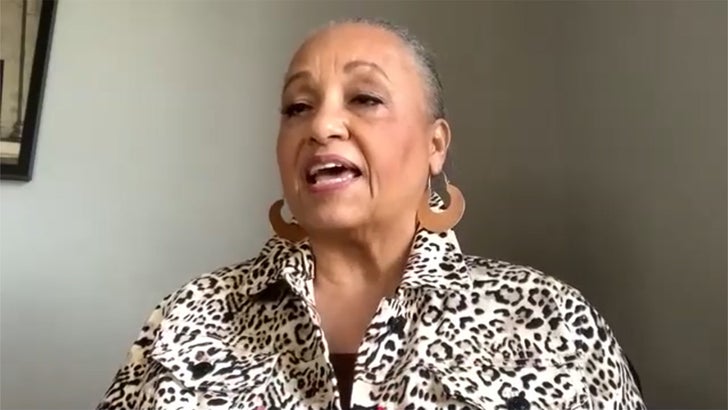 When Will Smith and Janet Hubert, the OG Aunt Viv, squashed their beef on the "Fresh Prince" reunion … it showed exactly how far they've evolved as individuals.
That's the deep analytical response from Daphne Maxwell Reid, who played v.2 Aunt Viv, and she tells TMZ … her heart all but melted when Will and Janet buried the hatchet after not talking for nearly 27 years. Will and Janet came face-to-face during the "Fresh Prince of Bel-Air" reunion that aired earlier this week … and finally talked it all out.
Daphne clearly couldn't be more proud of Will, whom she says showed growth of spirit to essentially tell Janet … he didn't know any better. Daphne, who had never met Janet until the reunion, commended Janet for apologizing and admitting she trash-talked him for years.
Remember … Janet, who played Aunt Viv for the first 3 seasons of the hit sitcom, was open about her hatred toward Will and blamed him for getting fired. She said back in 2011 "there will never be a reunion … as I will never do anything with an a**hole like Will Smith." Ouch.
But all of that's now water under the bridge … not that Daphne had ANY clue about Will and Janet beefing during or even after the show ended in 1996 after 6 successful seasons. Daphne had other things to focus on … specifically being thankful about having a job.
Source: Read Full Article