Zac Efron Doesn't EVER Want To Be In Baywatch Shape Again!
If you're like us, you couldn't get enough of looking at Zac Efron's body in the movie Baywatch. Honestly it didn't matter how meh the rest of the movie was, our boy had just gotten in SUCH good shape, we couldn't take our eyes off!
Well, we have bad news to fans of that exceptionally ripped physique — the 2017 box office bomb may have been your last chance to feast your eyes on it.
Video: Kumail Nanjiani Reveals The Workout That Got Him Into Superhero Shape
During his Hot Ones interview, the High School Musical star breaks the news he hasn't kept up that level of peak conditioning — and doesn't plan to ever get it back! He says:
"That was actually a really important time to do Baywatch because I realized when I was done with that movie I don't ever want to be in that good a shape again."
But… why??
"Really. I was so… it was so hard. You're working with almost no wiggle room, right? You've got things like water under your skin that you're worried about. Making your six-pack into a four-pack, s**t like that, it's not… it's just stupid, you know? It's just not real."
But it looked soooooo good.
"I'm happy that it worked, I'm happy that it got me through it, I may do it again if it was something worthwhile, but we'll wait until it gets to that. I don't need to… I'm good. Take care of your heart, take care of your brain, you're good."
He's right, of course. That's really good advice. It's more important to be healthy than to look perfect and have abs upon abs and… sorry, we got lost looking at this screenshot…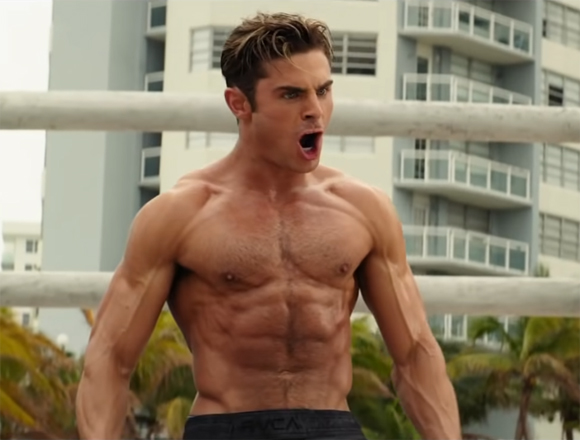 #RIP, RIPPED Zac, we guess! Ha! We'll always have the Big Boy scene.
On a more serious note, Zac also talks a lot in his interview about the effect the paparazzi have had on his life, something he agrees is a "high class problem" — but a problem.
Innerestingly, he tells a story about how a non-celeb — his dad — learned just what it was really like. He recalls:
"My dad was skeptical about the paparazzi. So we pulled out, he was driving, my little brother's in the car, and they start following us. I'm like, 'They're definitely following us.' He's like, 'Yeah, right.' I said, 'Is it a 4runner? A beige 4runner?' 'Yeah, so?' 'Well, that's the car that always follows me. Behind that is gonna be this SUV,' a GMC or something, and he like started to realize I was right, and he didn't want to accept it."
But he soon would. And he'd get PISSED!
"So we drove to the Catalina Expressway, one by one with him realizing the amount of cars, the building anger inside of him was just hilarious. He was like, 'THIS IS **** ILLEGAL! THIS SHOULD BE — THAT GUY! HEY, YOU!' I'm just like, 'Dad, you have to relax, just chill.' And he's like 'THIS HAPPENS ALL THE TIME TO YOU?!'"
Eventually Zac had to explain to his dad the only recourse was to do nothing:
"I'm like, 'You're giving him exactly what he wants, Dad. He wants a show.'"
So sad it's that invasive. But how interesting to hear what it's like for someone to learn about. Do YOU think you could handle the paparazzi chasing you all over??
Ch-ch-check out the full video (below) to hear more, including Zac's stories about meeting A-listers like Leonardo DiCaprio, Tom Cruise, and more!
Related Posts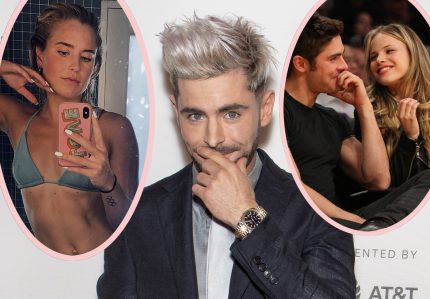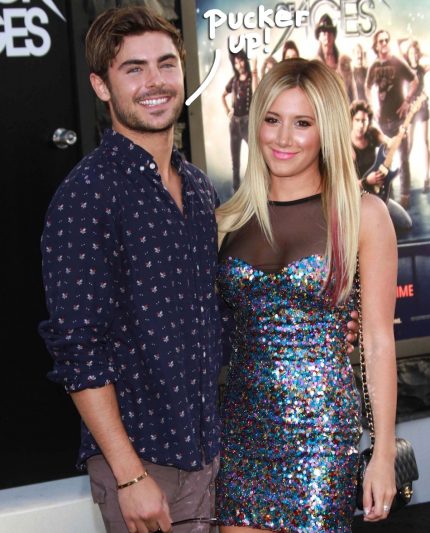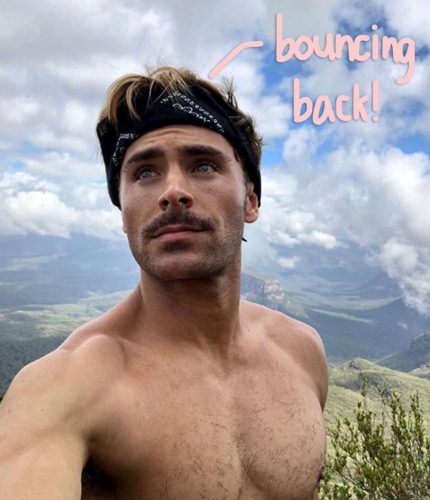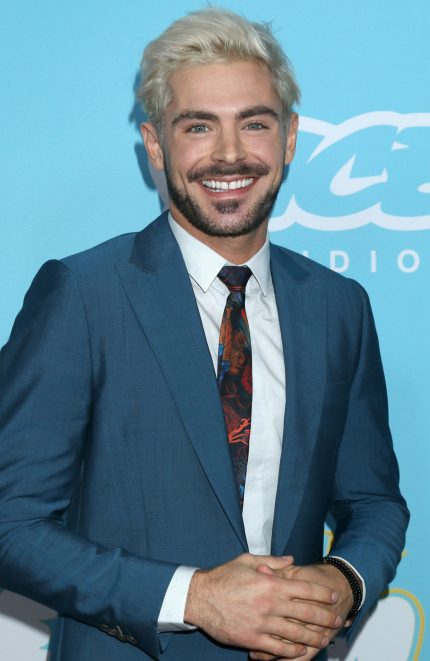 Source: Read Full Article