10 Best Picture Oscar nominees are highest grossing crop of films, expert says
video
'Avatar' $435M global opening a 'big success,' skeptics will be proven wrong: IMAX CEO Rich Gelfond
IMAX CEO Rich Gelfond analyzes the opening weekend numbers for 'Avatar: The Way of Water' after some say the sequel failed to live up to Disney's box office hopes on 'The Claman Countdown.'
This year's 10 Best Picture Oscar nominees are the highest grossing crop of films at the time of nomination, according to Comscore senior media analyst Paul Dergarabedian. 
The films that grabbed the coveted nominations — including "Everything Everywhere All at Once," "Top Gun: Maverick" and "Avatar: The Way of Water", have already collectively grossed $1.574 billion domestically, Dergarabedian told FOX Business. 
This compares to the $1.520 billion that the 10 films nominated for Best Picture in 2010 earned at the time of nomination. The nominees included "The Hurt Locker," which won the category, along with the original "Avatar," "The Blind Side and "Inglorious Bastards." 
Those films went on to earn over $1.7 billion collectively following their nomination, including re-releases of the original "Avatar," according to Dergarabedian.   
INSIDE 2022 OSCARS' SWANKY, SIX-FIGURE BAGS THAT A-LIST STARS LIKE STEVEN SPIELBERG WILL TAKE HOME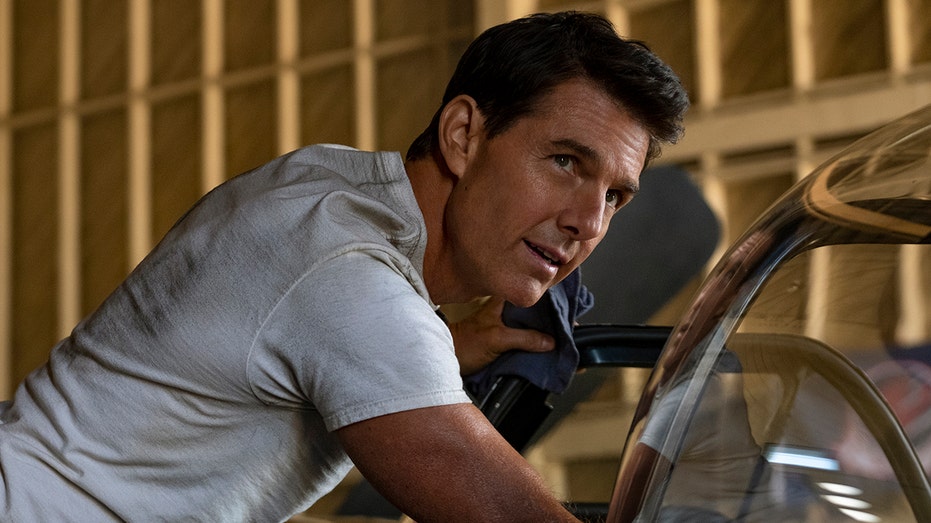 This image released by Paramount Pictures shows Tom Cruise portraying Capt. Pete "Maverick" Mitchell in a scene from "Top Gun: Maverick." (Scott Garfield/Paramount Pictures via AP) (Scott Garfield/Paramount Pictures via AP / AP Newsroom)

However, the coveted Oscar nomination doesn't necessarily translate to a boost in box office earnings, according to an industry expert. It all depends on when the movie was released, how many weeks it's been in theaters and if the film is also available at home. 

Since many of the films in this year's lineup are not even playing in theaters, "one or more nominations will not realize a big screen bump in revenue" unless they are re-released in reaction to the nominations, Dergarabedian added. 

For an established blockbuster such as "Avatar: The Way of Water," which eclipsed $2 billion in global box office just weeks into its release, "there are not many worlds left to conquer," the analyst said. 

OSCAR 2022 NOMINATIONS ANNOUNCED

There may be a bump in the box office "but as a percentage of its massive total, it may not be a game changer for the film since it's already in the pantheon of highest grossing movies of all-time and at this point is an unqualified global blockbuster hit," he said. 

On the other hand, the popular crop of high grossing films means a greater likelihood that more viewers will want to watch the 95th Academy Awards. 
This image released by A24 Films shows, from left, Stephanie Hsu, Michelle Yeoh and Ke Huy Quan in a scene from, "Everything Everywhere All At Once." (Allyson Riggs/A24 Films via AP / AP Newsroom)

"This is great news for movie fans around the globe who will now have a vested interest in rooting for their favorite films," he said, adding that it's "even greater news for the Academy and ABC because there is a greater likelihood that more viewers will want to watch the ceremony due to a greater familiarity with the major contenders."

The 95th Academy Awards will be telecast live by ABC on Sunday, Mar. 12, at 8 p.m. ET. 

GET FOX BUSINESS ON THE GO BY CLICKING HERE

Here are the list of the top 10 Best Picture nominees and how much they have grossed domestically up to their nomination, according to Comscore. 

Source: Read Full Article