10 Unexpected People You Should Consider Giving Mother's Day Gifts To This Year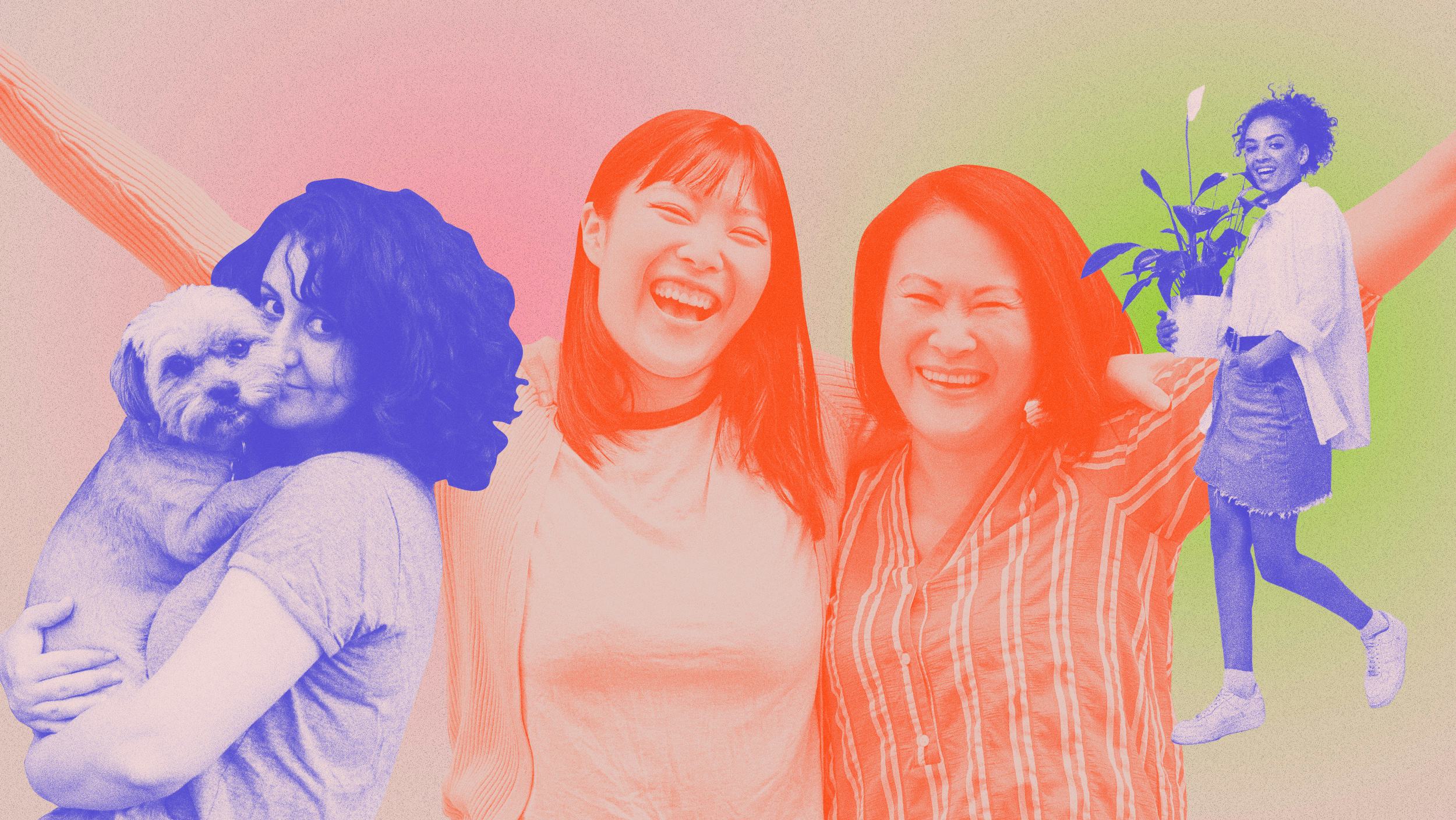 A celebration like Mother's Day is one that can mean many things to different people. While traditionally intended to honor one's own mother, some have many people who fill a maternal role in their lives. From a nurturing friend to an aunt who was always there when you needed her, there are plenty of ways to thank these women with thoughtful gifts from Shutterfly.
Your Grandmother
Grandmothers always seem to know the right thing to say when you need it most. Perhaps having raised your mother, a grandmother's job never seems to really end! As a family matriarch, she will likely want to keep family history close by. With the Simply Modern Photo Book, it's easy to keep photos of the entire, extended family, along with the milestones they came from, all in one convenient place, replete with customizable sizes and text fonts, as well as added embellishments that nod to Grandma's signature flair. For as much as grandmother's love sharing stories you might have heard a million times, what better way to honor yours than by giving her something to keep those memories alive?
Your Older Sibling
For some families, older siblings often have to shoulder much of the responsibility for their younger counterparts, often looking after them in early years when parents were at work. Even though they may have children of their own to get gifts from, a thoughtful gift like customized wine glasses–like this classic It's Wine O'Clock Printed Wine Glass–are never a bad idea as a small way to say "thank you."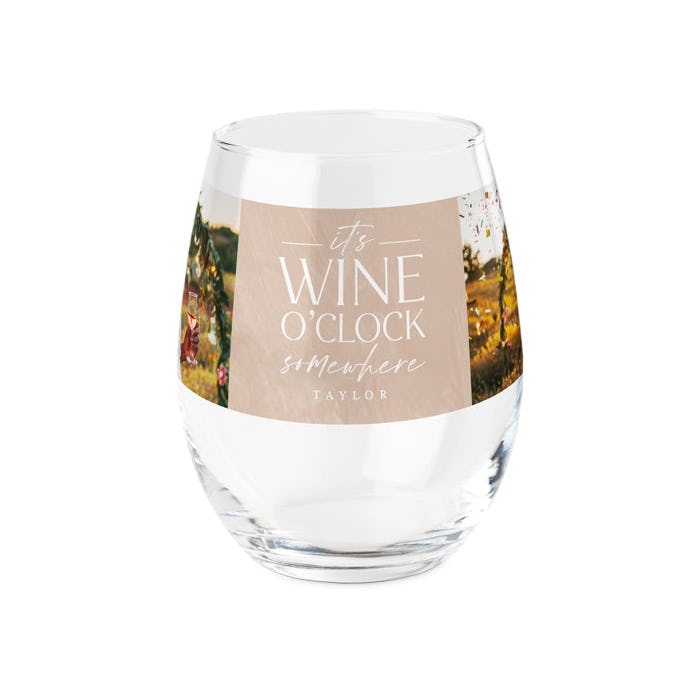 Your Aunt
Notorious for letting you get away with just a bit more than your mother ever would, aunts hold a special place for many. It's likely they were there for every milestone and major life moment, so why not show your gratitude by getting them a gift like a customized paper weight–like this Pictogram Paper Weight–with photos of some of your favorite shared moments.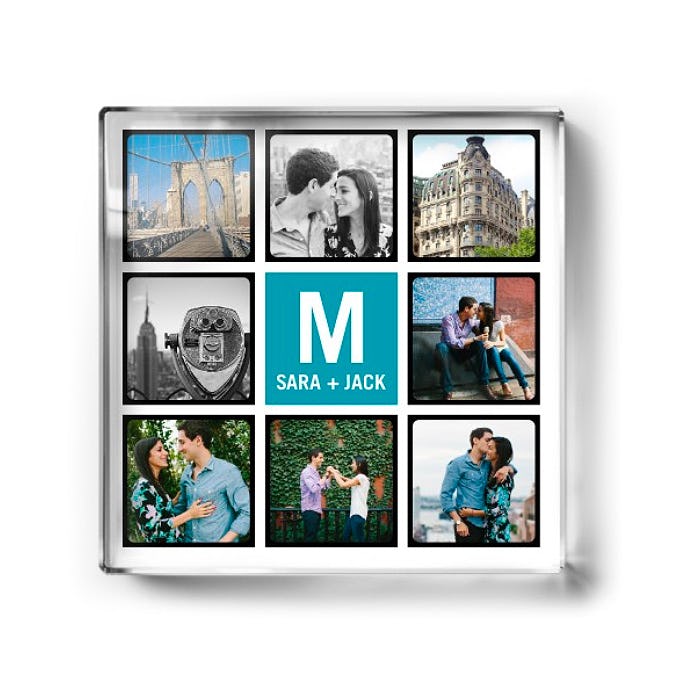 Your Family Friend
Much like an aunt, close family friends have been there through many of your ups and downs. For some, calling them an aunt, despite not being related by blood, just feels like the right thing to do. Offering up a gift like a custom wireless phone charger just may make their Mother's Day a special one. If this strikes a chord with your gift giving tendencies, may we ask you to consider the Gallery of Four Wireless Phone Charger.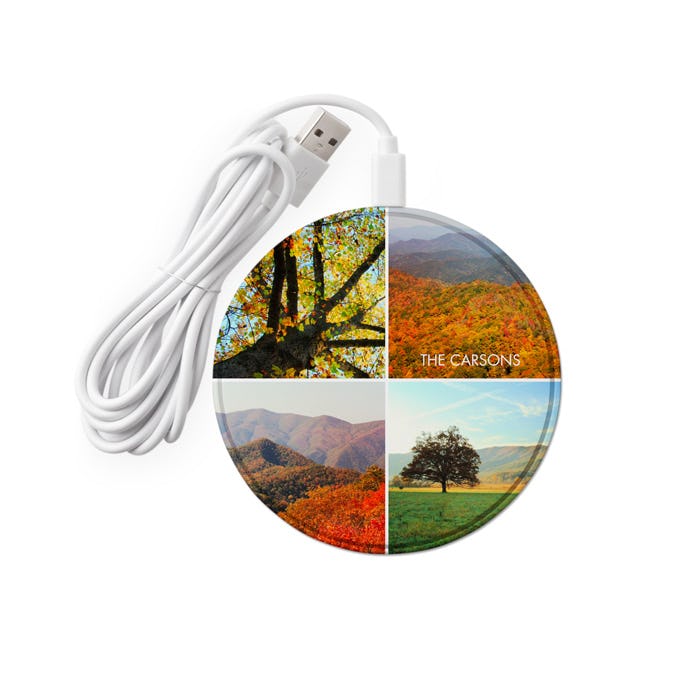 Your Friend Who's A New Mom
Thanks to a healthy mix of excitement, uncertainty and love, the first Mother's Day is crucial for any new parent. For a friend celebrating this special day for the very first time, consider giving them a gift like a customized phone case featuring photos of them and their little one—for example, the Photo Gallery iPhone Case– as a precious but useful memento they won't soon forget.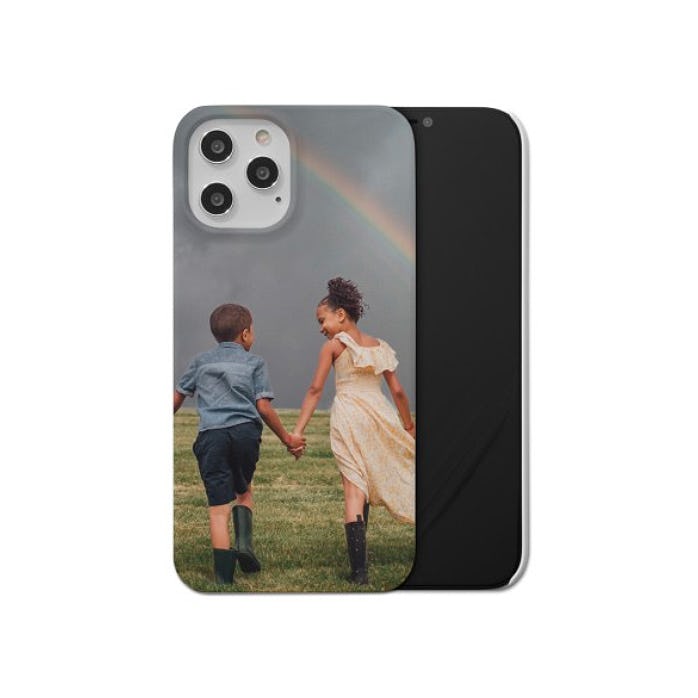 Your Best Friend's Mom
You've been through thick and thin with their child, and you might even consider them like a second mother. A playful gift like a Mom Fuel Acrylic Tumbler is always a fun way to show you care!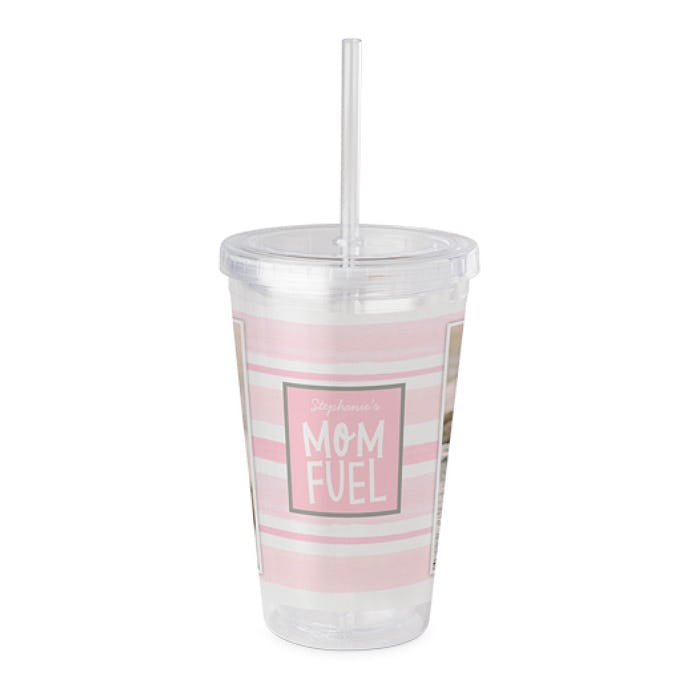 Your Mother-In-Law
You may have met her later in life, but the bond between you and your Mother-in-Law can be one of your most important. While you might have had to impress her in the beginning, a close bond has formed since. Gifting her something like a simple but chic engraved bracelet–like this Three Letter Monogram Engraved Cuff–is the perfect way to show you care.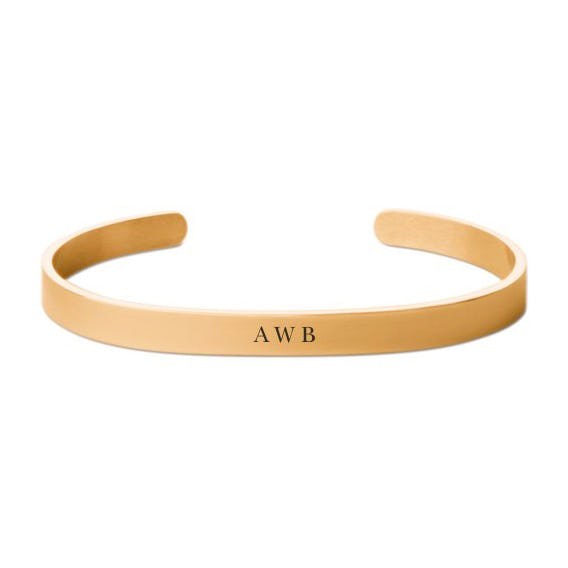 Your Friend Who's Like A Mom
Every friend group has that one friend who is just a bit more responsible, nurturing and stern than the rest. She gives excellent advice, and seemingly has her own life together. She's the "Mom friend." Whether or not she has children of her own, her maternal instincts deserve a token of appreciation, too! Fun gifts like the fast and affordable Instant Photo Book, perhaps featuring a collection of your wildest adventures, are great for that Mom-like friend who still knows how to have plenty of fun and can even include everyday memories straight from their phone.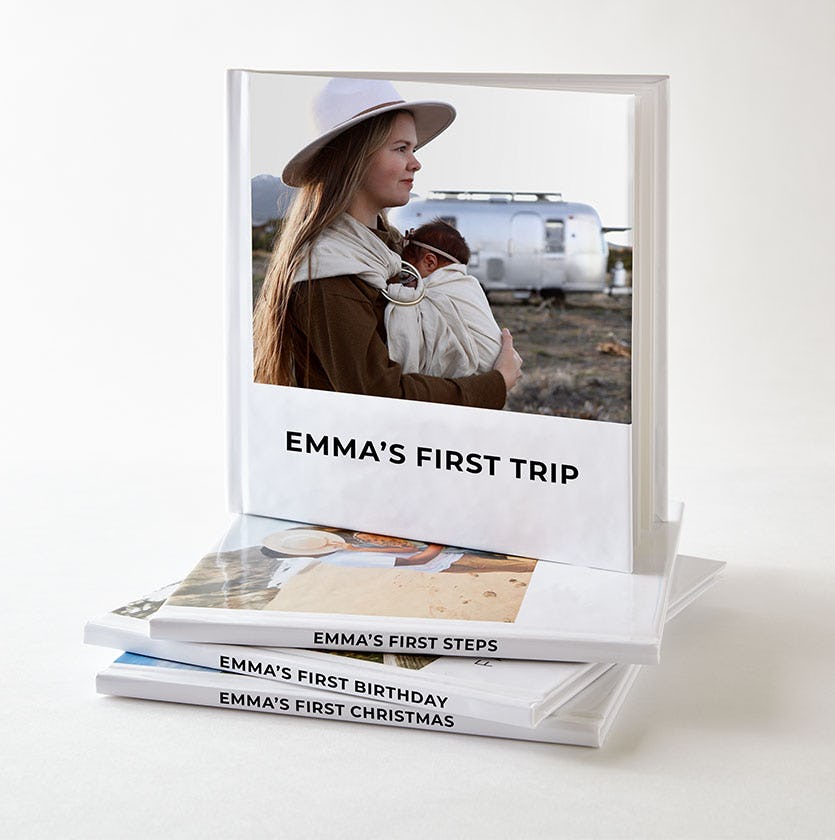 Your Favorite Pet Mom
While not every animal owner refers to their pets as their "children," many take their roles as cat, dog and bird mamas seriously! Getting your favorite Pet Mom a gift like a Rustic Pawprints Photo Frame will make their day, giving them a charming way to show off their fur baby.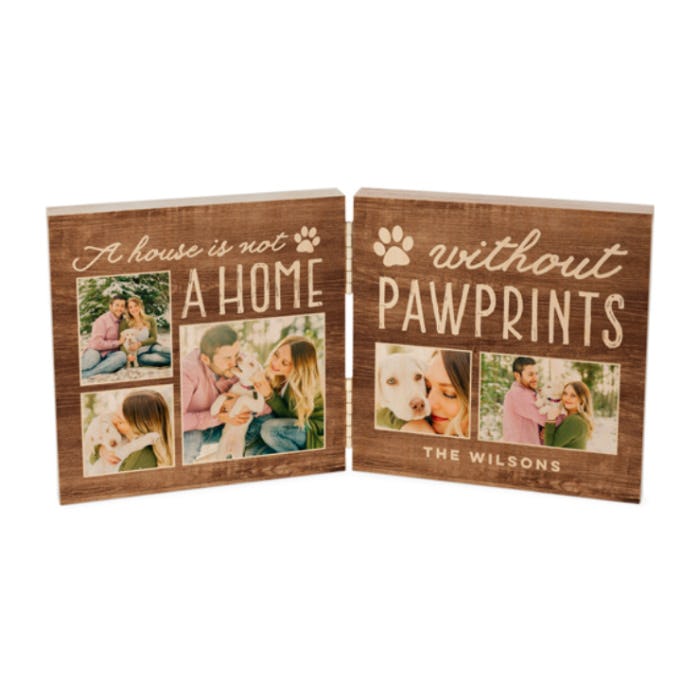 Your Favorite Plant Mom
When they're not busy watering, feeding, cutting, or pruning their green babies, plant Moms are talking about all of the above. Whether they're starting out with a few blooms, or have a full-on enchanted garden outside their home, any Plant Mom would appreciate a gift like a Personalized Garden Stone, like the Your Garden Garden Stone. Why not give them something to add to the place they love most?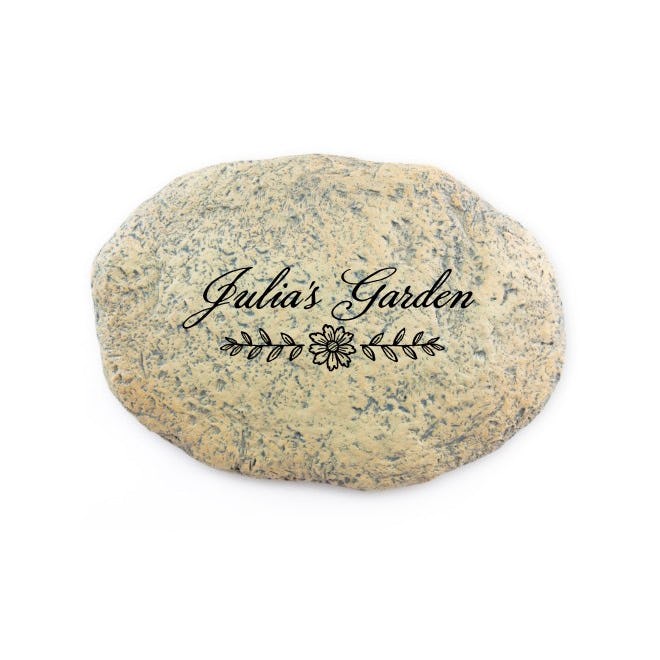 Source: Read Full Article