18 affordable ways to pamper your dog or cat this year
2021 may be the year of the ox in the Chinese Zodiac, but we like to think of it as the year of the family pet.
2020 saw incredible fostering and adoption numbers for both dogs and cats alike, so much so that New York shelters nearly ran out of furry friends to be adopted or fostered during New York on PAUSE.
If you recently brought a pet into your life, you likely already enjoy spoiling them, which means you'll love these 18 affordable ways to pamper your cat or dog.
"The Fat Cat" Cat Backpack, now on sale for $119.99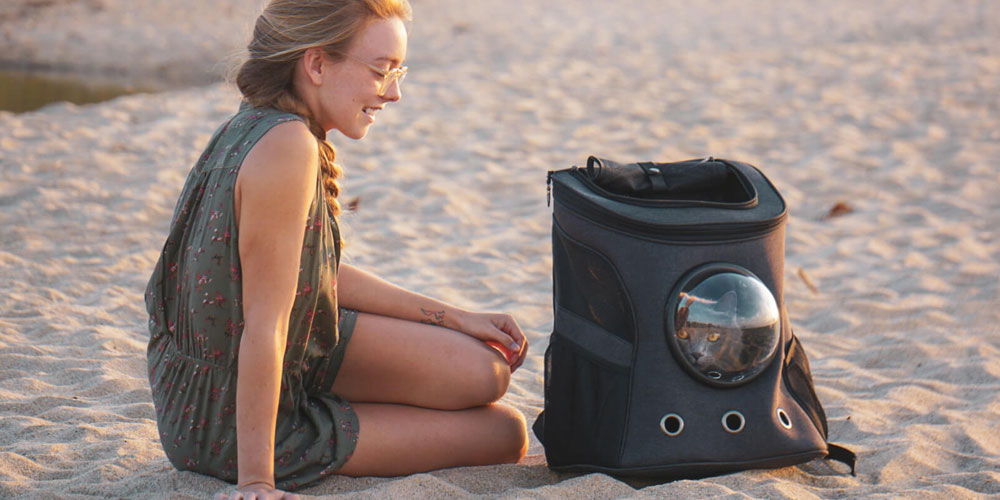 Even big-boned cats can be carried in this spacious "Fat Cat" backpack (now 40% off), which allows owners to tote around their felines safely (there's plenty of ventilation, and even a see-through window to keep your kitten thoroughly entertained mid-journey).
Allergy Test My Pet Kit, now on sale for $69.99
We're more similar to our pets as you think. And in the same way dairy or gluten may upset your stomach, there are hundreds of food items or allergens that can have an adverse effect on your pooch's well-being. The Allergy Test My Pet Kit helps you pinpoint what is causing your pup's allergies, by testing a sample of their spittle against 100 different household and environmental factors your dog might have sensitives to.
Relax My Dog Video Streaming: 2-Yr Subscription, now on sale for $19.99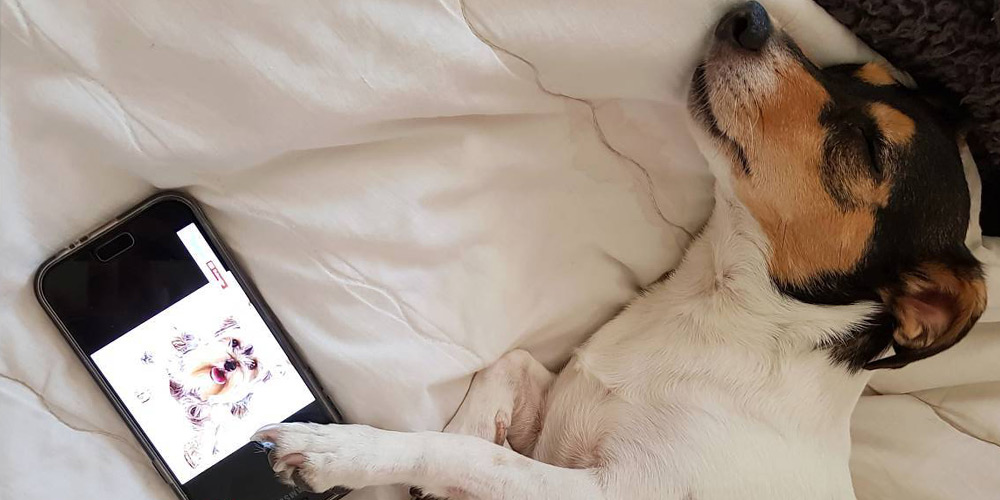 With over 7 years of research under its belt, RelaxMyDog has put together a suite of music and TV content to help relieve your dog's feelings of loneliness, stress, boredom, and hyperactivity. Think of it like Netflix, but for dogs. And now a two-year subscription to access unlimited soundtracks, video content and more is now on sale for 76% off.
DNA My Dog NextGen: Canine Breed Identification PLUS Genetic Age Test, now on sale for 30% off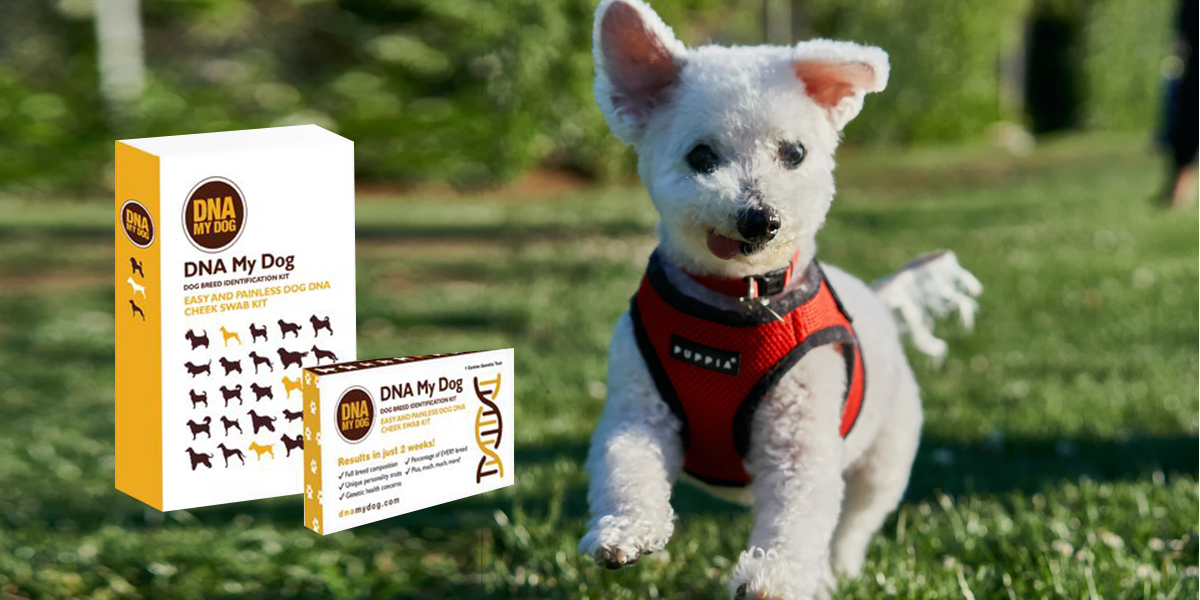 A doggy DNA test, like this customer-favorite option from DNA My Dog, can help you pinpoint biological age (which predicts the longevity of your pup from a cellular level), dominant breeds, personality traits, and more. As one past user notes, "We had no idea about the age of our dog as she is a rescue…The test is surely a great guide to the age and health of your dog."
VentiFresh Plus: Next Generation Germ & Odor Eliminator, now on sale for $58.99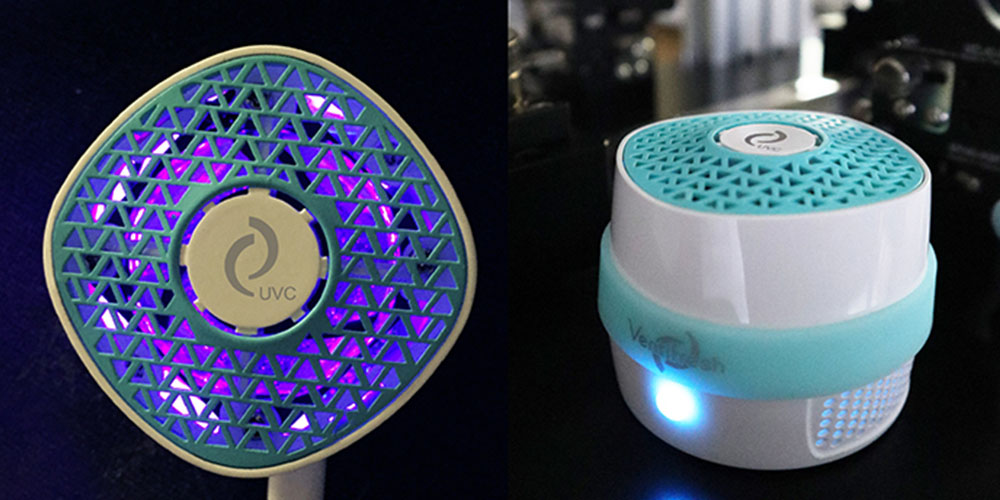 VentiFresh uses the same type of photocatalyst technology used in the International Space Station to freshen up your space and remove odors and germs that can stem from places like your cat's litter box. Currently, this portable purifier is on sale for 29% off of its typical retail price tag.
Pet Grooming Glove Ideal Brush & Massage Tool-Perfect for Cats & Dogs – Red, now on sale for $8.99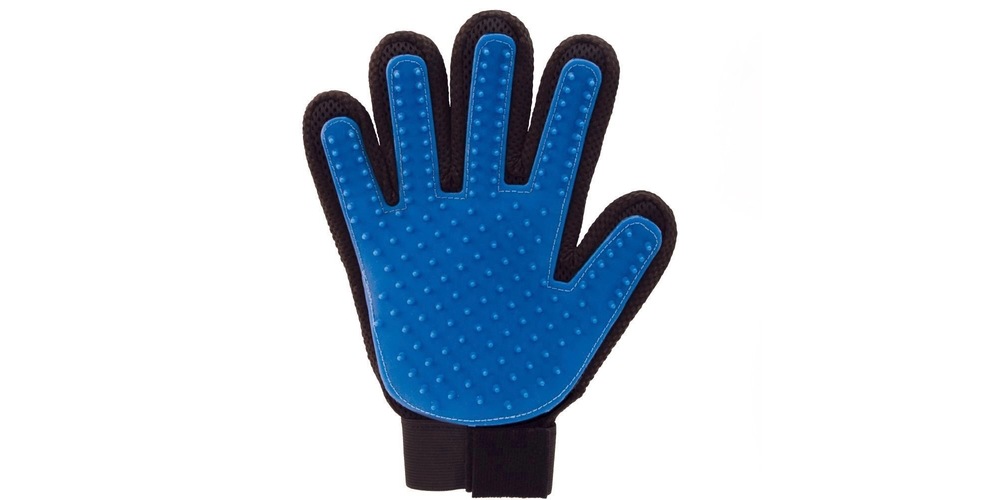 While we love to snuggle into our little floof's plush mane, we don't love when we find their hairballs all over our home. To help eliminate excess pet hair and ensure it goes straight into your trashcan, consider this grooming brush. It allows you to smooth away any molting fur, trapping it with silicone bristles, so your pet just thinks he's getting a nice massage.
Dragon Ball Cat Cave (Pink), now on sale for $32.99
Your kittens will love burrowing up in this Dragon Ball Cat Cave, a wool-lined bed that provides a soft and cozy place for your cat to relax and play. As one Chewy reviewer notes, "Bought this out of curiosity because of the customizability of the bed. Our cat was hesitant at first because the bed moves (we started with it in the sphere shape in the main picture), but quickly warmed up to it."
Wickman Dog Sofa, now on sale for $99.99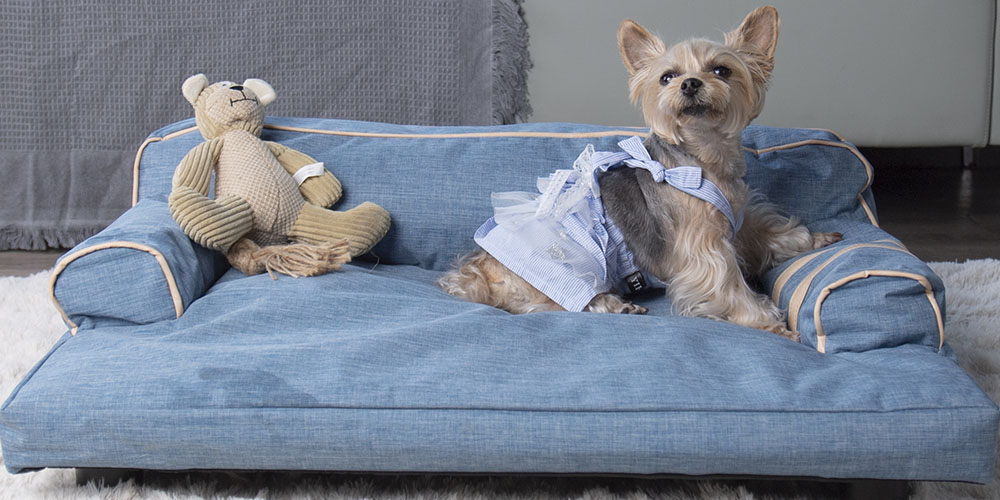 If you're looking for a dog bed instead, look no further than the Wickman Dog Sofa. Ideal for smaller pooches, this portable bed comes with a raised platform covered with deep sofa cushions to give your pup the ideal lounge spot in your living room. Plus, its moisture-soft covering can easily be thrown into the washer for easy cleanup.
Quirky Pawcet Drinking Fountain for Dogs, now on sale for $18.99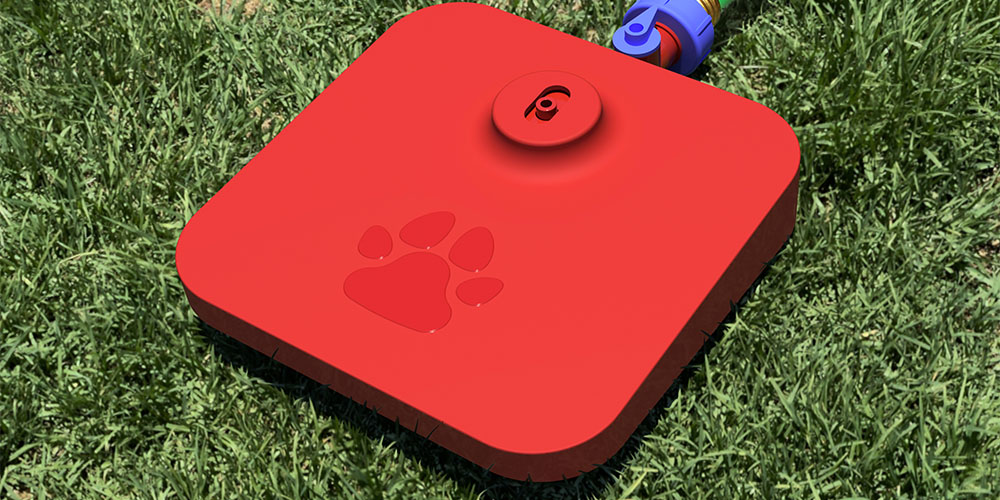 Before summer hits, consider investing in the Quirky Pawcet (now on sale for 24% off), a touch control fountain that connects to any standard garden hose. With it, your dog can simply press a pedal with its paw to access clean, drinkable water when outdoors.
Arf Pets Memory Training Puzzle Toy, now on sale for $49.99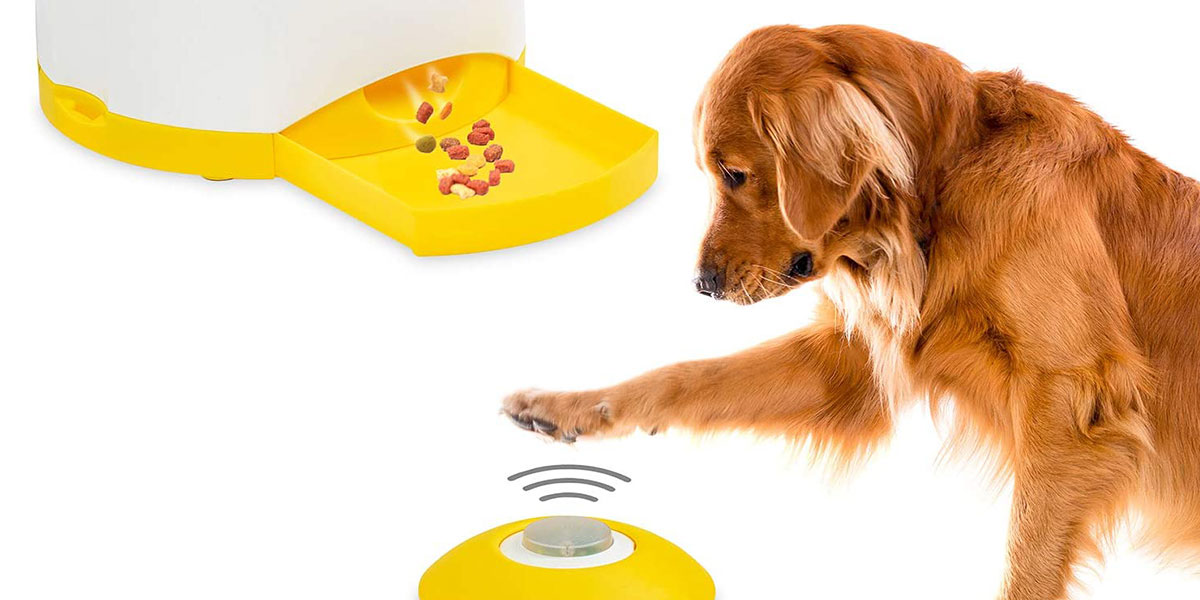 Keep your dog's mind sharp with the help of this Memory Puzzle Activity Trainer from Arf Pets. This $50 device encourages your pet to run and play by rewarding it with snacks. When your pup finds the remote release unit hiding around your home, the dispenser will release an assortment of yummy treats. And different levels of difficulty help ensure your pup gets ample use out of the trainer long-term.
Automatic Pet Feeder Food Dispenser for Dogs & Cats, now on sale for $79.99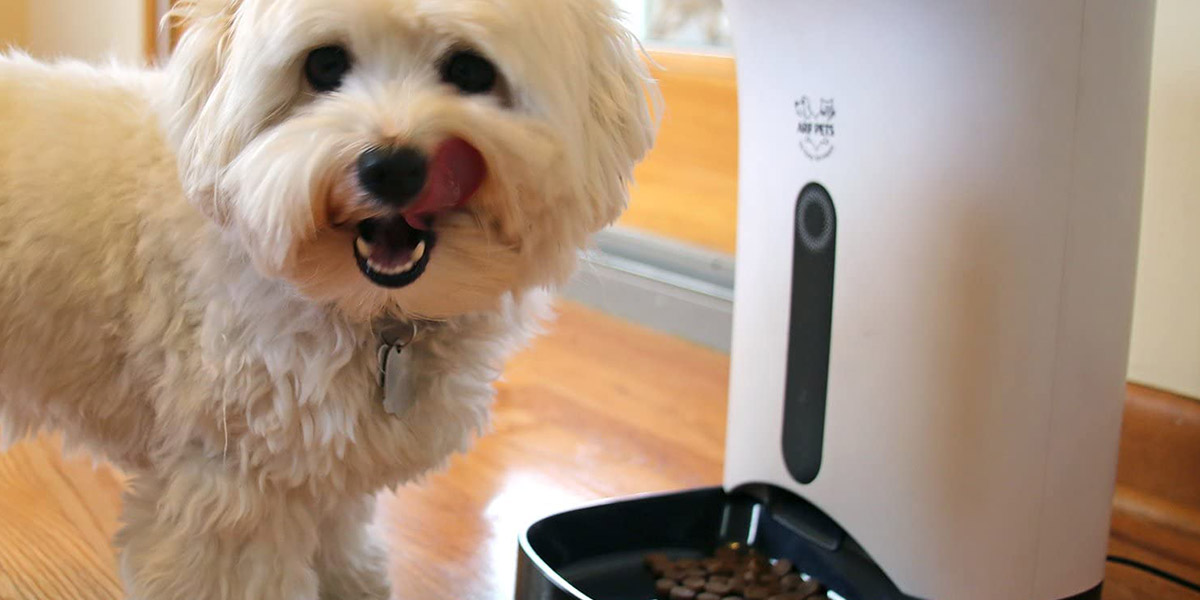 To prevent your pup from overeating at mealtime, an automatic food dispenser can not only time when your pup can enjoy his dry food but also perfectly portion its meal size, too. Choose from 1 to 10 portions (of 0.8 ounces) per meal depending on your pup's dietary needs, and adjust the times throughout the day when the food will get dispensed. You can even record a personalized meal call that will let your pet know exactly when dinner is served. Pretty smart, right?
How to Train & Raise A Healthy Dog Master Class Bundle, now on sale for $29.99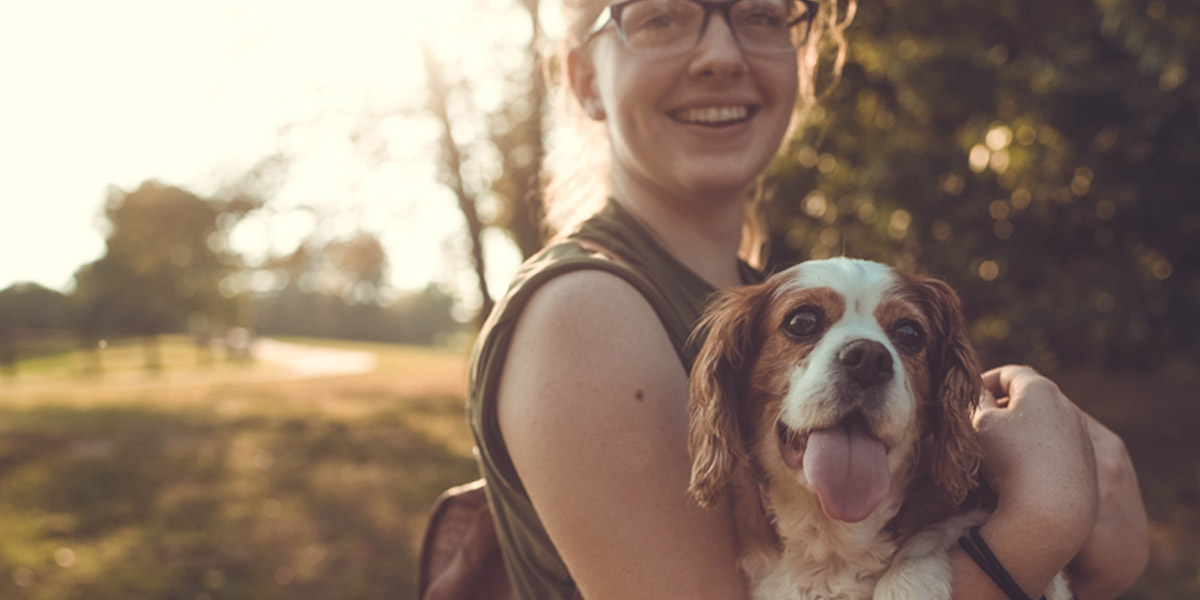 If you're a first-time pet owner, chances are your Google Search history is chock-full of questions like "How do I stop my dog from barking" or "What's the best diet for my puppy?" To help answer these common questions, the How to Train & Raise A Healthy Dog Master Class Bundle has compiled a slew of online classes led by professional dog trainer Sharon Bolt into one massive digital boot camp. Each of the 100 lessons included offers insight into what is causing your dog's troublesome behavior, as well as practical tips and guidance to rectifying it. As one student notes, "This is a good basic course for anyone new to dog training. The instructor is knowledgeable and gives excellent advice to solve common problems that deal with different situations where constant barking occurs."
SiftEase Litter Box Cleaner, now on sale for $39.99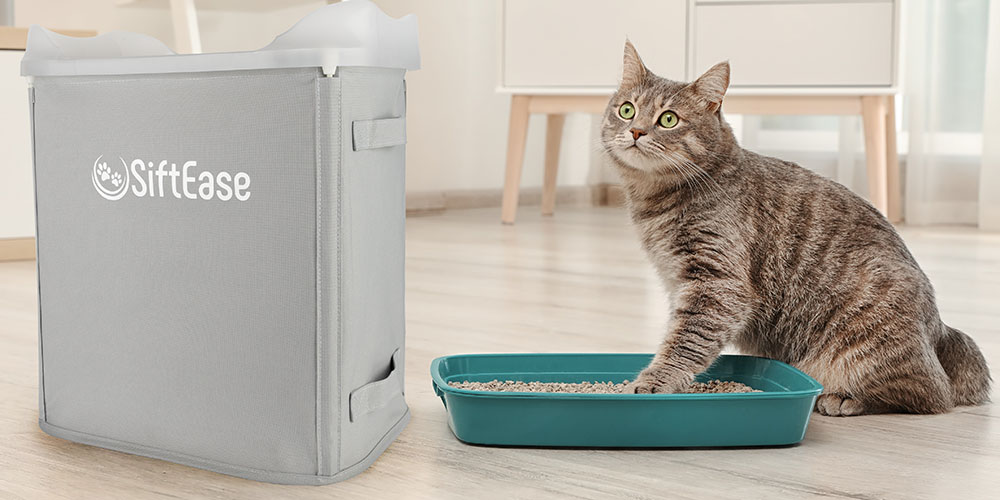 Rated 4.5 stars on Amazon, the SiftEase can skillfully handle the most painful part of being a cat owner: Cleaning your litter box. Like its name suggests, the SiftEase separates stinky waste from clean litter, making it easier and more effective at cleaning up your messes than scooping. And unlike scooping, this method helps prevent clumps from breaking apart and contaminating the rest of your litter.
Cute Cat House Bed, now on sale for $33.99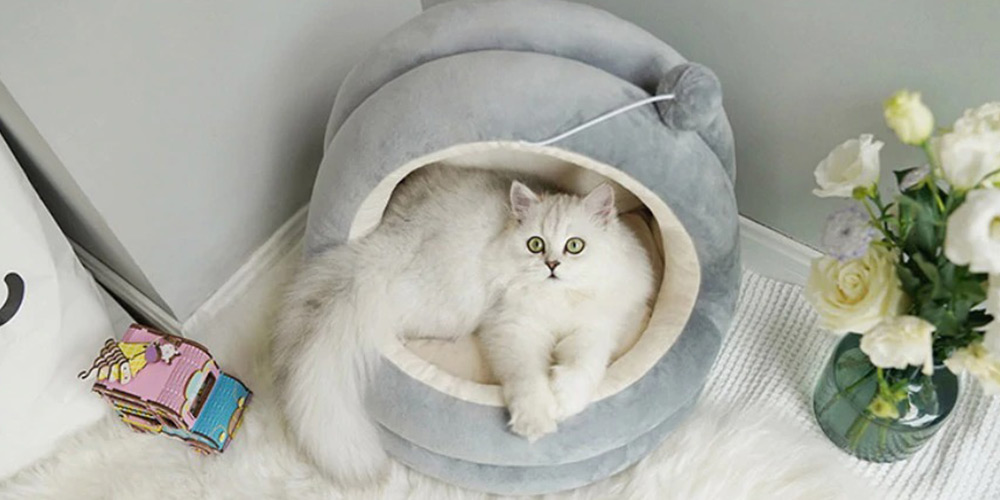 When it comes to a cat bed, the Cute Cat House checks pretty much all of our boxes. It boasts an ultra-soft lining that can keep your kitten snuggly warm, as well as a spacious interior, easy-to-clean design, and an added toy that can keep your pet entertained.
Dog Training Essentials Course, now on sale for $14.99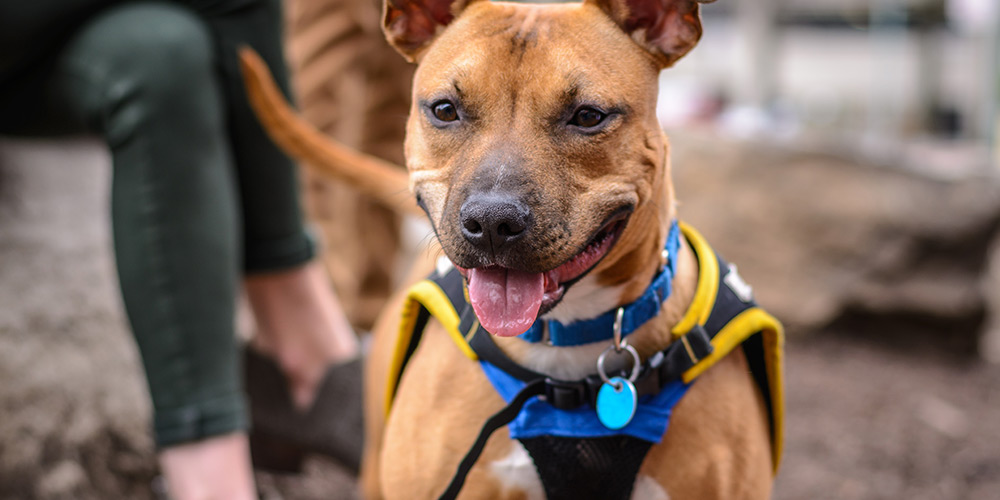 Training centers, while important, are often a pricey investment for dog owners. A cheaper alternative worth considering is the Dog Training Essentials Course, an online guide to diagnosing and remedying bad puppy behavior taught by certified professional dog trainer Ian Stone. Throughout the top-rated course (which has been given an outstanding 4.7-star rating on Trustpilot), Stone guides digital students on training commands, behavior problems and teaching your dog new tricks.
Shed Pal Pet Fur Grooming Vacuum, now on sale for $24.99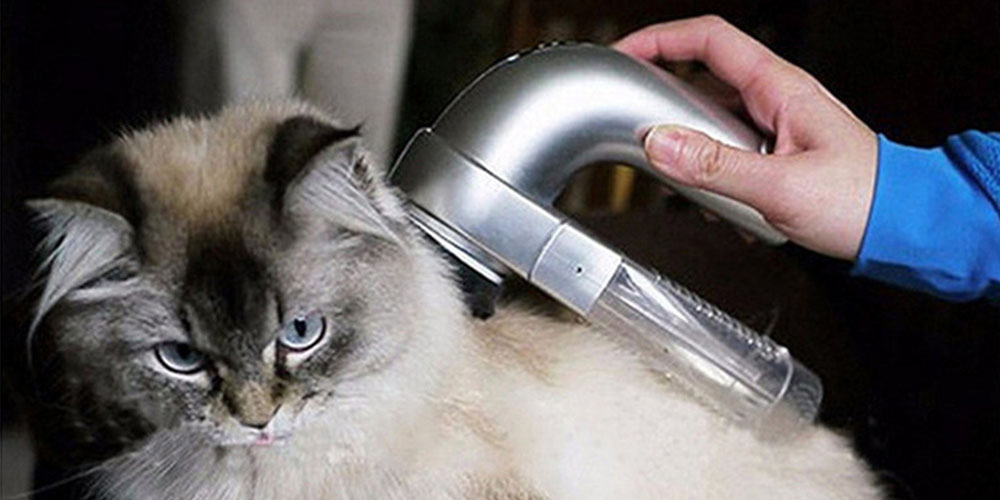 Most bristled pet brushes, while great at collecting shedding hairs, tend to leave fur all over our floors, carpets and clothing. Luckily, this isn't the case for the Pet Fur Grooming Vac. This device uses strong, pet-safe suction that can collect fur as you brush your pet, trapping it into a collection canister for easy disposal.
Pupums All-Natural Dog Treats Variety (3-Pack), now on sale for $29.99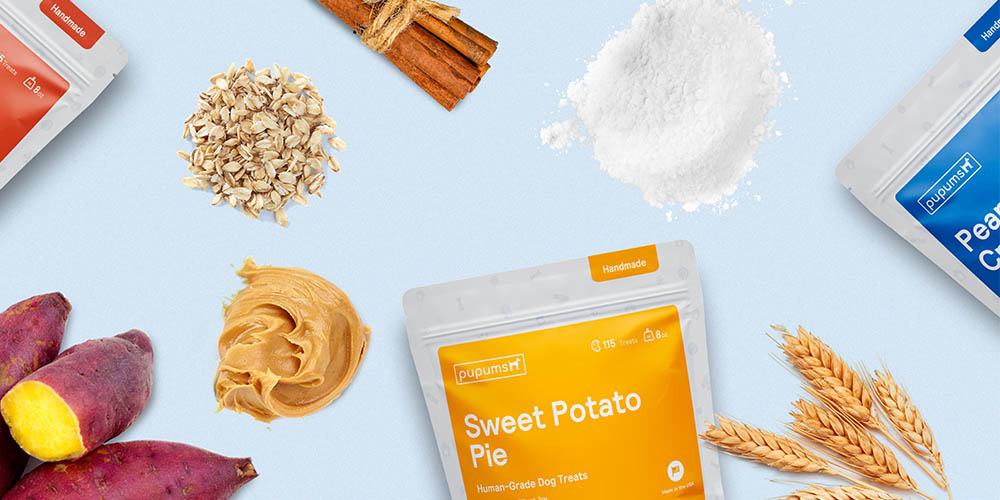 New gadgets and high-tech toys are great, but sometimes it's the simple things, like a tasty treat, that make your dog really happy. For the moments when you want to reward your pup for being good, or just treat them to something special, a Pupums snack will hit the spot. These all-natural human-grade dog treats are handcrafted in the USA with vegan and plant-based ingredients, and come in three delicious flavors: Peanut Butter Crunch, Sweet Potato Pie and Crispy Oatmeal Chip.
5V Rechargeable Waterproof Heated Dog Vest, now on sale for $31.95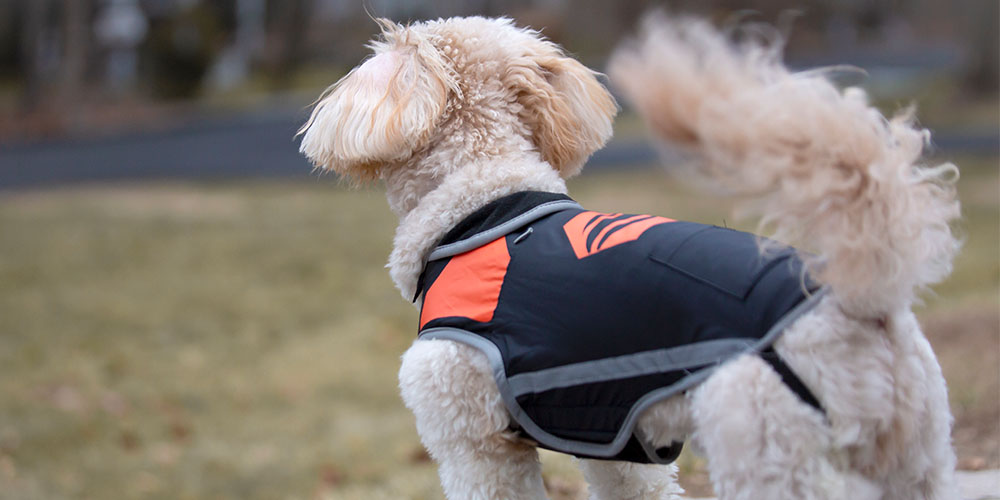 Using a three-level heating system, the 5V Waterproof Dog Vest can help your pup's muscles stay warm even as temperatures begin to plummet. In addition to its heating system, the jacket also comes with three-layer polyester protection and an inner layer of polar fleece for extra insulation making it ideal for all weather conditions.
Prices subject to change.
Share this article:
Source: Read Full Article