Bourbon bonanza: Buffalo Trace celebrates filling eight millionth barrel of bourbon since Prohibition
video
Kentucky's billion-dollar bourbon industry profits off distilleries' 'synergy': Jim Beam master distillers
Jim Beam master distillers Fred Noe and Freddie Noe, who are Jim Beam's great and great-great grandsons respectively, discuss the American tradition and recent bourbon boom.
Buffalo Trace is ringing in the New Year in record-breaking good spirits.
The whiskey distillery officially filled its eight millionth barrel of bourbon since Prohibition.
The major milestone occurred only four years after the seven millionth barrel was filled due to the distillery's recent $1.2 billion expansion. 
PARK CITY'S HIGH WEST DISTILLERY PLEDGES $1M TO WESTERN LAND PRESERVATION
"Over the past few years, we've doubled our fermenters, added more grain cookers and more barrel warehouses, all in an effort to make more bourbon," master distiller Harlen Wheatley said in a press release. 
"We've filled a record number of barrels every year," he added.
Buffalo Trace Distillery celebrates filling its eight-millionth barrel of bourbon. (Buffalo Trace  / Fox News)

To celebrate the major achievement, Buffalo Trace announced its "Bourbon Experience of a Lifetime" contest offering a $10,000 trip for two.

6 BREWERIES ACROSS AMERICA THAT OFFER GREAT BREWS AND STUNNING VIEWS, TOO

After running (or walking) one mile, entrants have the chance to win a fully paid, two-night trip to the Buffalo Trace Distillery in Frankfort, Kentucky.

This includes first-class, roundtrip airfare, car service and a one-night stay at Buffalo Trace's exclusive Stagg Lodge.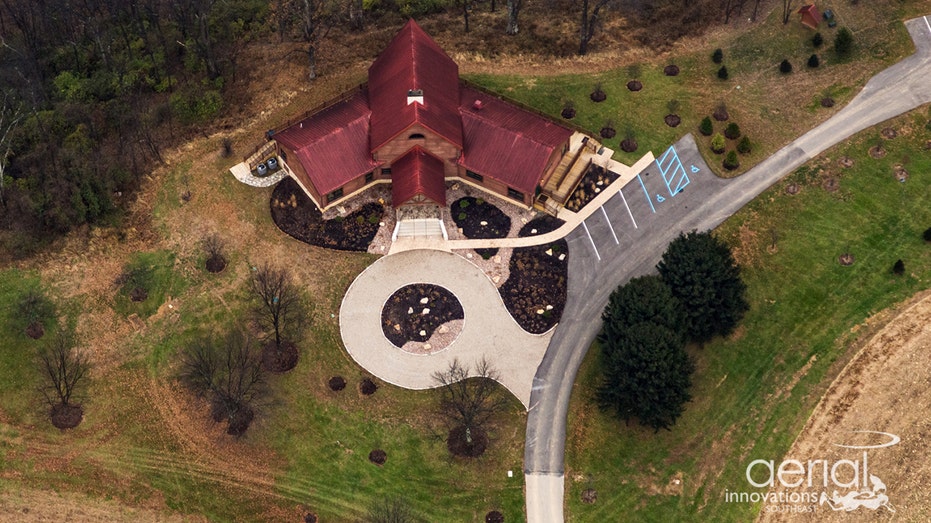 An aerial view of Buffalo Trace's exclusive Stagg Lodge. (Buffalo Trace  / Fox News)

The invite-only lodge has never been open to the public before.

Built adjacent to the distillery in 2020, the 4,000-square-foot log cabin overlooks the Kentucky River and the city of Frankfort.

"It's a very private, secluded oasis."

The house has five bedrooms, four bathrooms, a gorgeous great room with floor-to-ceiling windows, a double-sided fireplace and a wrap-around deck.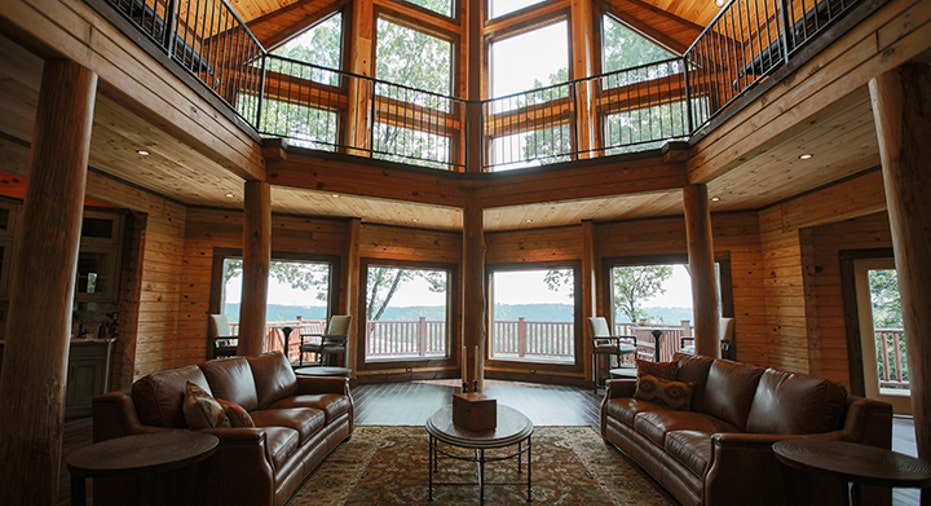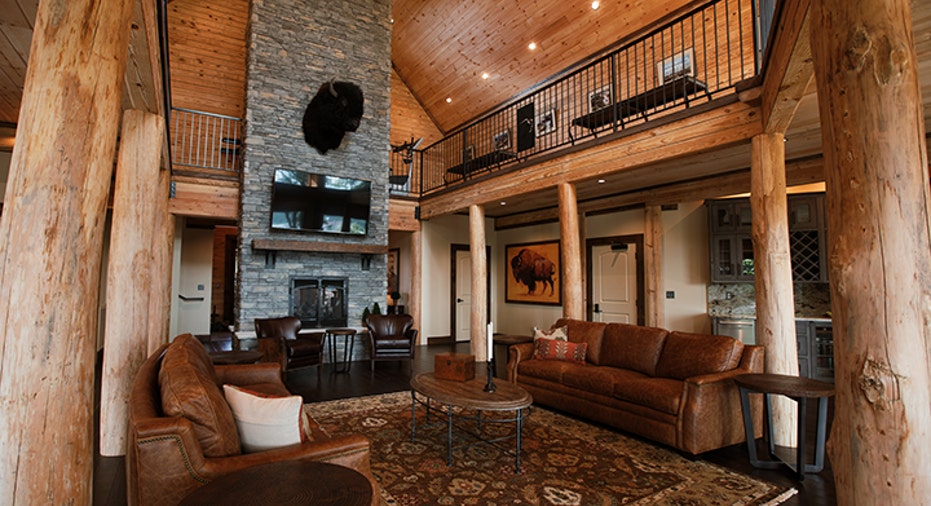 Image 1 of 2

The Stagg Lodge overlooks Buffalo Trace Distillery, the Kentucky River and the city of Frankfort. | Fox News

Buffalo Trace Distillery PR manager Amy Peske described the stay as a "very exclusive experience," in an interview with Fox News Digital.

"VIP guests of the distillery stay there," she said. 

"Not even employees are allowed to stay."

SAMUEL ADAMS FOUNDER, BILLIONAIRE JIM KOCH, HAS ADVICE FOR ASPIRING BREWERS: 'FORGET ABOUT RICH'

"It's a very private, secluded oasis," she added.

The experience includes a dinner for two prepared by a private chef at the lodge, as well as private tours of the grounds and distillery.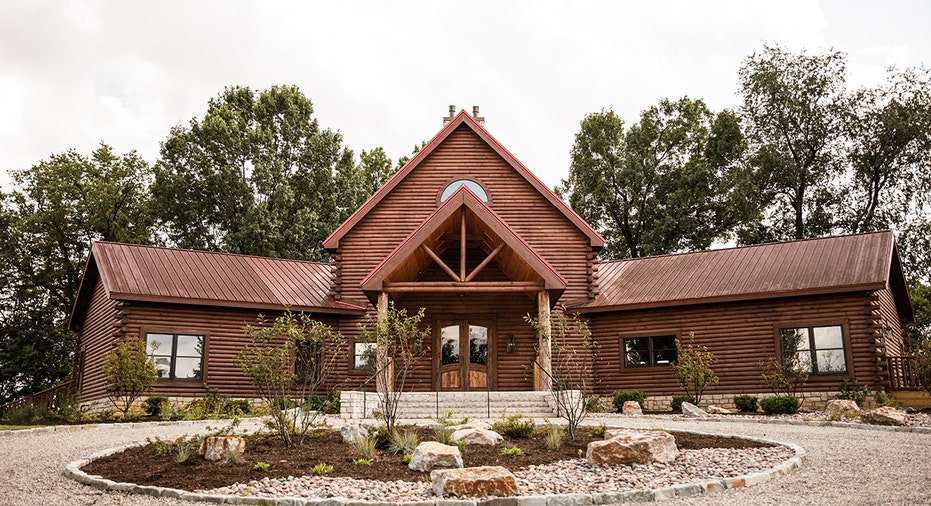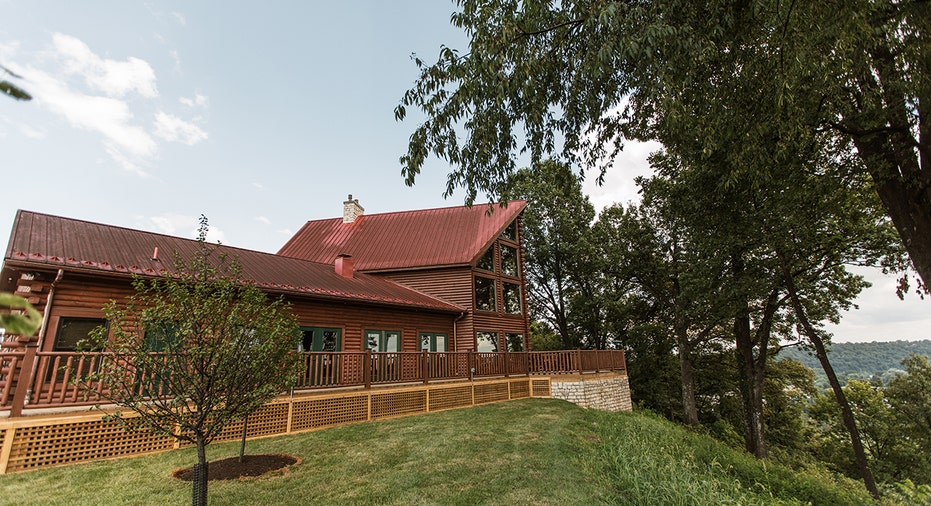 Image 1 of 2

The Stagg Lodge is invite-only and has never been open to the public. | Fox News

The second-night stay will be in Louisville, Kentucky.

Winners will also be awarded an $800 Buffalo Trace Distillery gift card, plus Buffalo Trace will donate bourbon to a mutually agreed upon charity of the winner's choice.

CHILI'S DONATES $100 MILLION TO ST. JUDE IN MAJOR 20-YEAR MILESTONE

"We feel very strongly about giving back to the community," Peske said.

"Fans hold our products in very high regard, so we love the opportunity to be able to donate them to worthy causes."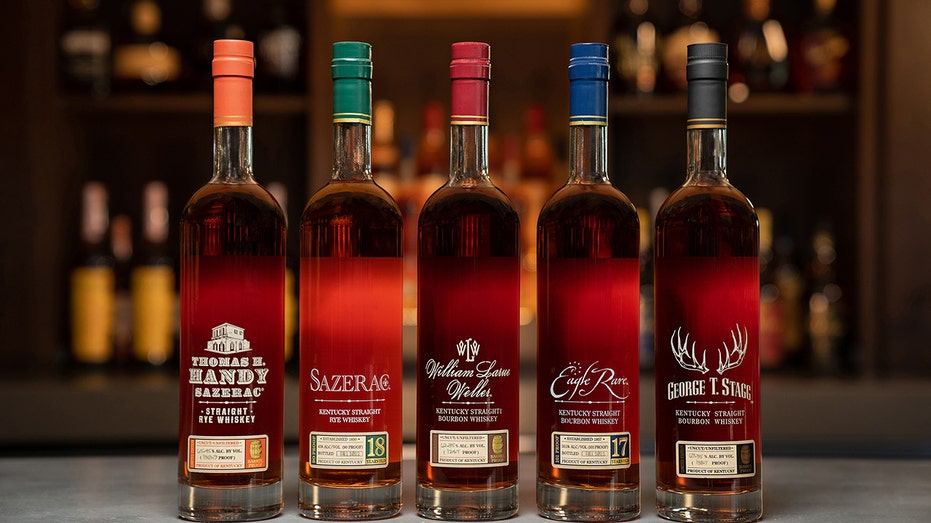 Buffalo Trace Distillery's whiskey lineup (Buffalo Trace  / Fox News)

With a $10,000 celebration on the line, Peske detailed just how far the brand has come.

In the 1920s, Buffalo Trace operated under the Schenley Group, a large distillery that provided permits to operate during Prohibition, according to Peske. 

"So, we were able to produce stills during Prohibition," she said. 

"Our moniker is that we're the oldest distilling operation in the United States."

Buffalo Trace customers are "very loyal" to the brand, which has fueled the need to amp up production, Peske added.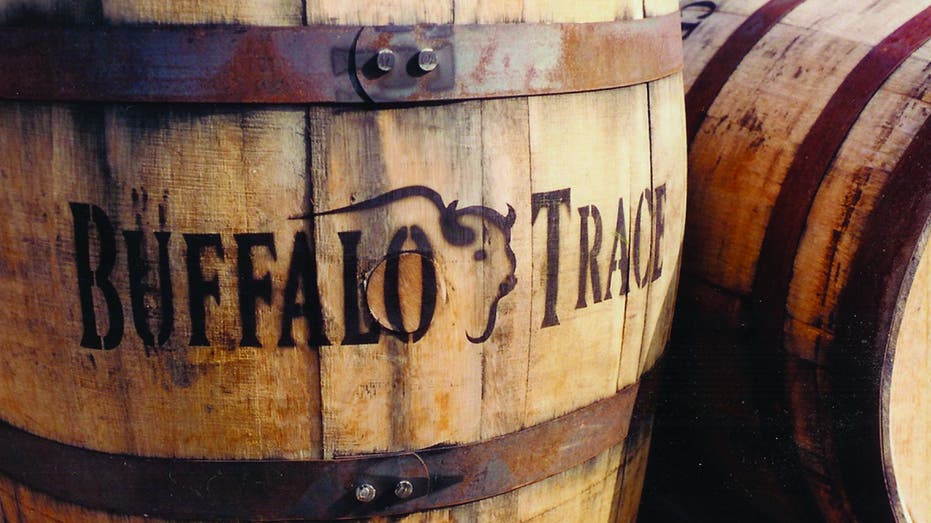 A Buffalo Trace bourbon barrel marked with the company logo. (Buffalo Trace  / Fox News)

She revealed that a newly commissioned bourbon still will allow the distillery to double production, and projected that the nine millionth barrel could be filled in only two years.

The eight-million milestone wasn't just an ode to enhanced production, but also to Buffalo Trace tradition.

GET FOX BUSINESS ON THE GO BY CLICKING HERE

At the barrel-filling ceremony on Dec. 15, Buffalo Trace team member Freddie Johnson carried out the ceremonial roll of the barrel into Warehouse V, the world's smallest bonded barrel warehouse, according to the company.

Johnson was accompanied by his teenage grandson, which marked four generations of the Johnson family being involved in Buffalo Trace's milestone barrels.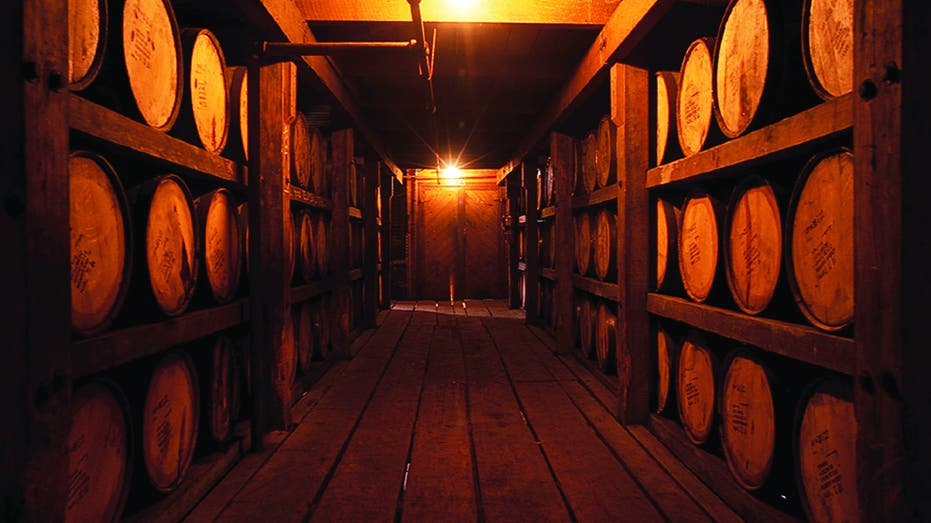 A barrel warehouse at Buffalo Trace Distillery. (Buffalo Trace  / Fox News)

"Reflecting back on the history of this distillery, the progress we've made over the past few decades is astounding, but even more impressive is the dedication and longevity of so many of our team members," Buffalo Trace Distillery president and CEO Mark Brown said in a statement.

CLICK HERE TO READ MORE ON FOX BUSINESS

"It's this commitment to their craft that not only sets us apart but positions us perfectly for future growth as we continue our focus on producing more award-winning bourbon for future generations to enjoy," Brown continued.

Interested participants in the Bourbon Experience of a Lifetime contest can enter at willrunforbuffalotracebourbon.com.

Source: Read Full Article