Can Rolex's New Explorer I Break the "Curse" of the Two-Tone?
When you think of your grandfather's or even your father's watch, what comes to mind? I am willing to bet that there are quite a few out there that are picturing a gold and steel Rolex Datejust with a Jubilee bracelet. Is this a bad thing? For me, the two-tone Rolex Datejust was the watch my old man brought over when he immigrated to Canada. It was his insurance policy if we ever found ourselves in dire straits and I was instructed to pawn it for food or rent.
Funny, fast forward to today, the two-tone is not the watch of status, and in most cases, is priced much lower and less desired than its fully stainless steel siblings. This notion has never swayed me out of buying a two-tone watch, even after I learned of the "curse." While I do have my emotional connection to TTs, there's also the value proposition of having the precious metal incorporated into the watch, not to mention just how well a two-tone watch fits with classic Americana and vintage — it's a bit of a stretch for techwear heads.
Like last year's Rolex's unveiling of its colorful Oyster Perpetual models, this year's big announcement of a two-tone Explorer I had people scratching their heads. With many of the brand's stainless steel sports models fetching two to three times retail, what exactly is Rolex trying to do here by adding gold to such an iconic tool watch? In this latest watch round table we are joined once more with Curtis Chen of Grey & Patina, Paul Altieri of Bob's Watches, and we welcome Tim Bender of Fog City Vintage to discuss the significance of two-tones for watch collectors, and if this new Rolex has what it takes to break the "curse."1 of 2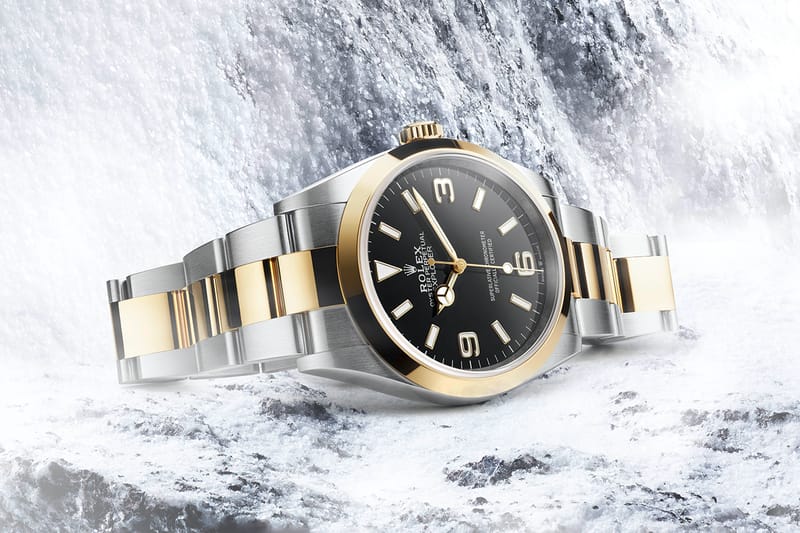 Rolex2 of 2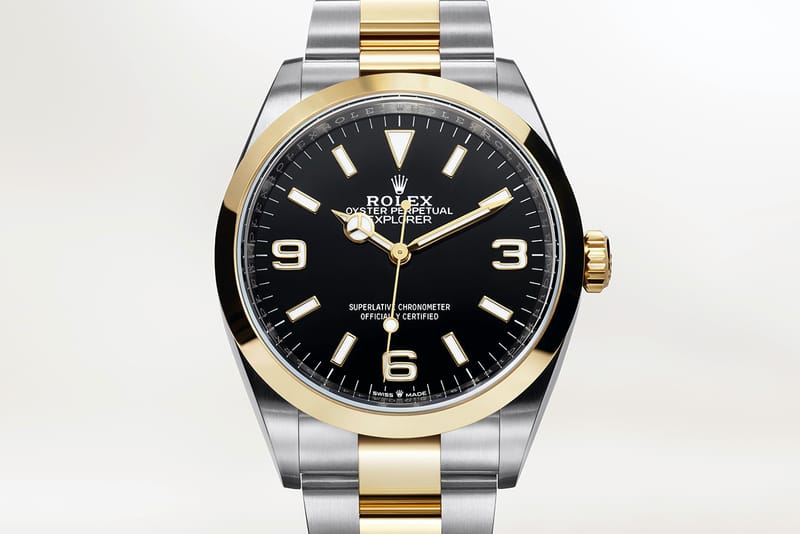 Rolex
What did you think of Rolex's decision to go two-tone for the Explorer?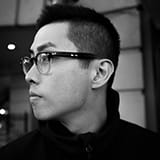 Curtis Chen (Grey & Patina)
I've aways found the modern Explorer's to be a bit sterile. The lack of a bezel insert in lieu of a smooth bezel makes the watch seem to lack character, especially coming from someone that appreciates the variety of color in Vintage Rolex watches.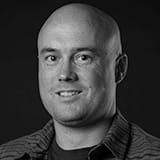 Tim Bender (Fog City Vintage)
It's no secret that Rolex wants to sell two-tone and full gold models over its stainless steel sports models. As Rolex has seemingly controlled supply on its stainless steel sports pieces, they've pushed its consumers into two-tone and gold models. This appears to be a working strategy for them as they've continued to not meet the demand on its steel sports models for several years. Keeping this in mind, it makes perfect sense for Rolex to put a greater emphasis on its two-tone models.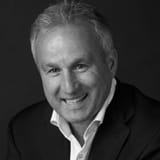 Paul Altieri (Bob's Watches)
If looking at just the Explorer collection, the move to go two-tone may seem completely out of left-field. However, in the greater context of Rolex as a brand, a steel and gold Explorer is not a total surprise – especially considering some of the brand's more recent new releases like the two-tone Sea-Dweller.
---
1 of 3
Grey & Patina2 of 3
Grey & Patina3 of 3
Grey & Patina
---
Will you be trying to get one?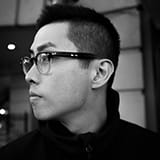 Curtis Chen (Grey & Patina)
Unlikely. Not only do I refuse to jump on an imaginary wait list, I think for the money, there are better two-tone choices out there.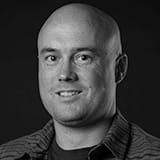 Tim Bender (Fog City Vintage)
The great part of being a dealer is that I get to try just about everything I wish. Once the new models begin shipping out I'm sure I'll get them in my hands.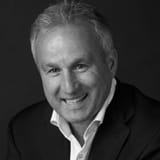 Paul Altieri (Bob's Watches)
Personally, I'm not going to be buying one for myself (I still prefer the classic stainless steel version), but it is a good looking watch and undeniably represents an important evolutionary step for the Explorer collection as a whole.
What do you think this does for a watch like the Explorer I?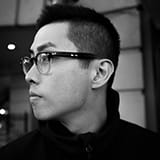 Curtis Chen (Grey & Patina)
I don't think it changes much of my opinion or the value of the Explorer I. Personally, I'm more attached to the tritium 14270 Explorer variants for the creamier lume markers over any of the modern stuff.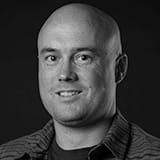 Tim Bender (Fog City Vintage)
While this release may be controversial, I think it's important for people to remember Rolex is no longer a manufacturer of tool watches – they're a luxury watch brand. While this piece might not be for everyone there is a large market for two-tone pieces and this is another opportunity to convert buyers for their preferred watches they're looking to sell (gold and two-tone).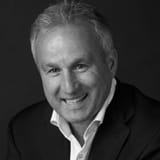 Paul Altieri (Bob's Watches)
People may have split opinions about it, but it does undeniably open up the collection up to an entirely new set of buyers. The design of the Explorer has been incredibly consistent throughout its entire history and while this is a good thing for purists and collectors, someone who did not want a full stainless steel watch really had no other options; now they do.
What is your earliest memory of being introduced to the gold/stainless steel match-up?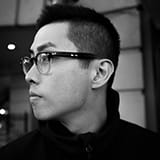 Curtis Chen (Grey & Patina)
It would be a 1675 two-tone GMT on an Oyster bracelet. I think I first took notice of these watches as they were trading well below their full steel counterpart. This is very ironic because very rarely in any other product segment does a company introduce precious metal into an item and have it be less desirable and not trade at a premium over its plainer sibling.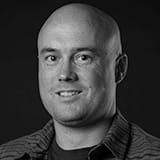 Tim Bender (Fog City Vintage)
Having grown up in the '80s and '90s, two-tone watches were the watches I probably saw most – or at least jumped out at me given how recognizable the bi-metal combo is.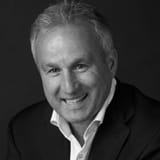 Paul Altieri (Bob's Watches)
Like most people, my earliest memory of a two-tone watch is a classic Rolex Datejust on a Jubilee bracelet. These watches absolutely dominated the 1980s, but they have also been a staple of Rolex's catalog for decades and for many people, they are the first thing to come to mind whenever you mention the word "Rolex." In fact, I wore a two-tone Datejust Jubilee for a good 10 years back in the '80s. 1 of 3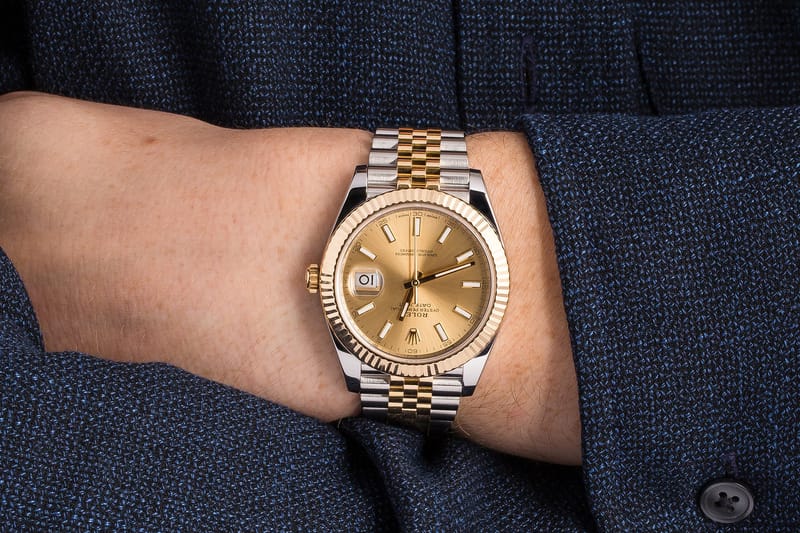 Bob's Watches2 of 3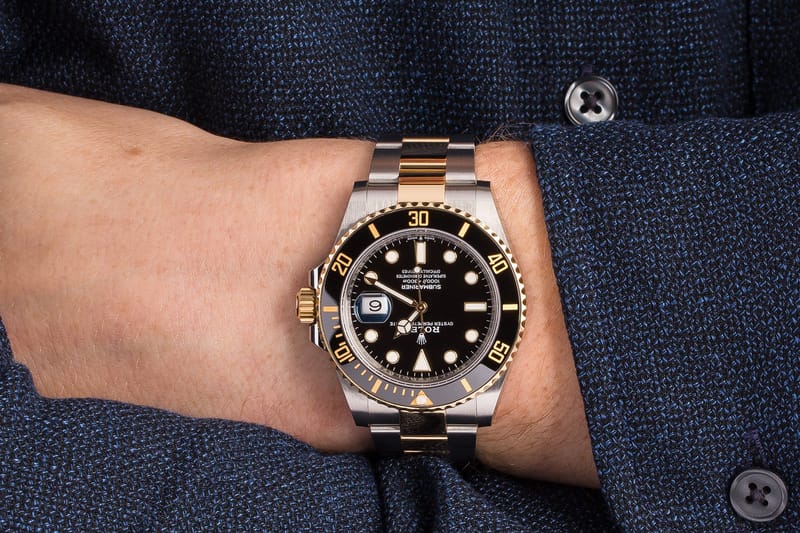 Bob's Watches3 of 3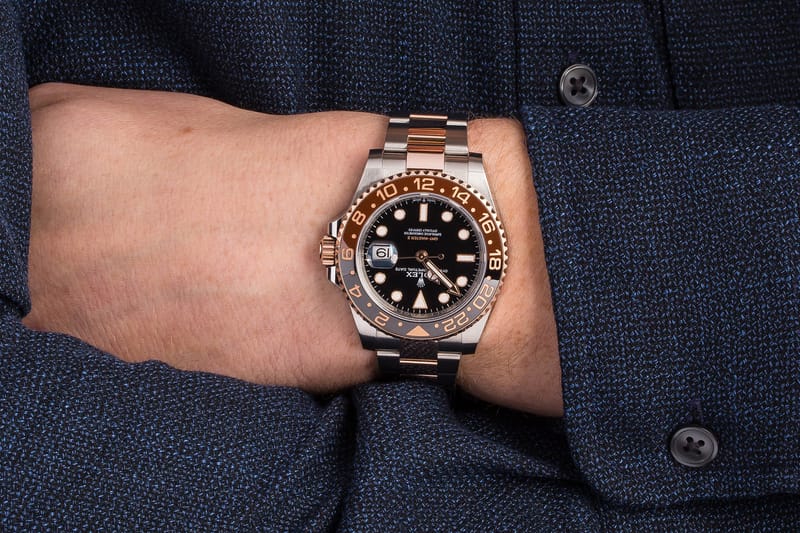 Bob's Watches
---
Are two-tones ever your first choice when buying a watch?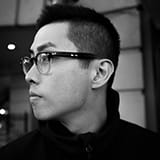 Curtis Chen (Grey & Patina)
I love two-tones for a lot of reasons. For one, it's harder to love. A ceramic daytona or a sub is perhaps an easy answer. It's the cheerleading captain that all the guys want. And I've always preferred the cute emo girl in glasses that everyone overlooks when I was growing up. I think that's the case of the TT when compared to the rest of the line up.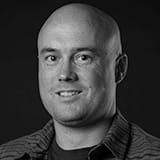 Tim Bender (Fog City Vintage)
I personally love them. They're a great compromise as you get the luster of gold and the wearability of steel. Additionally, while more relevant those who like to accessorize, they allow for metals to be mixed more easily.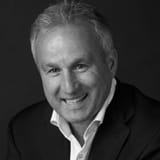 Paul Altieri (Bob's Watches)
Objectively speaking, I think two-tone watches look fantastic and provide a great alternative to solid gold models that still offer the luxurious flash of precious metal. However, today, when it comes to the pieces that I actually own and wear, I find myself choosing stainless steel the vast majority of the time.
There's this stigma surrounding TTs. Do you think the curse of the two-tone exists? And where do you think it originated from?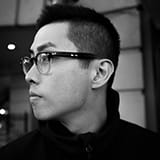 Curtis Chen (Grey & Patina)
To some a curse and to some a blessing. I know when I wear my TT 1675 GMT, I'm never going to run into someone my age wearing that same watch. For those that wear TT watches, you sit in one of two camps; you either inherited it from your father or grandfather, or you actively sought it out. Nobody in the history of advertising has ever sold a TT Rolex from a magazine ad. Fact.
So, it is a blessing if you value not following the herd, and perhaps a curse if you inherited it and you don't see the beauty of gold and steel.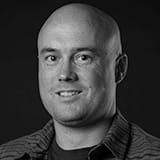 Tim Bender (Fog City Vintage)
I think so much of the stigma associated with two tone is that many consider them to be very 1980s/1990s. While they certainly are I think that's what makes them fun.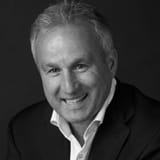 Paul Altieri (Bob's Watches)
Trends seem to move in cycles and right now, two-tone watches are not in style. Steel and gold watches were incredibly popular during the 1980s and after taking center stage for a number of years, they are now experiencing a contraction in popularity. There will always be some people that regard them as just the less expensive alternative to gold watches – a sort of compromise – but the truth is that they offer a unique aesthetic and one that will likely have its moment in the spotlight once again.1 of 3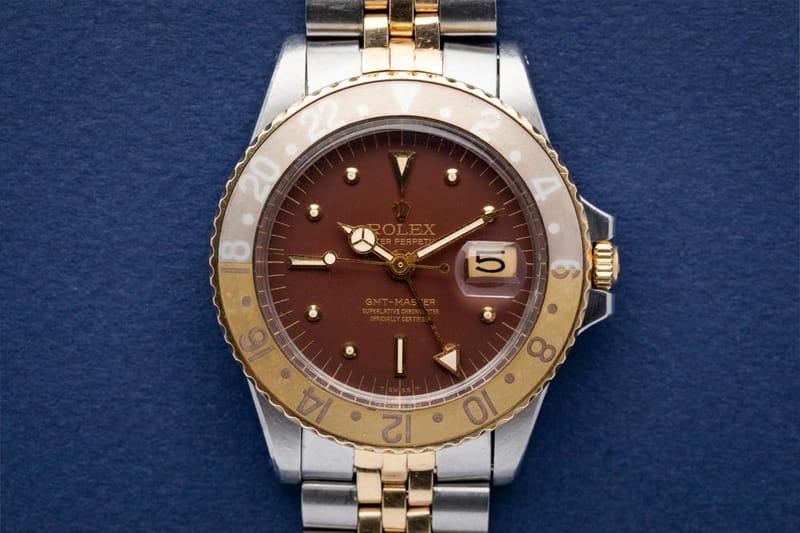 Fog City Vintage2 of 3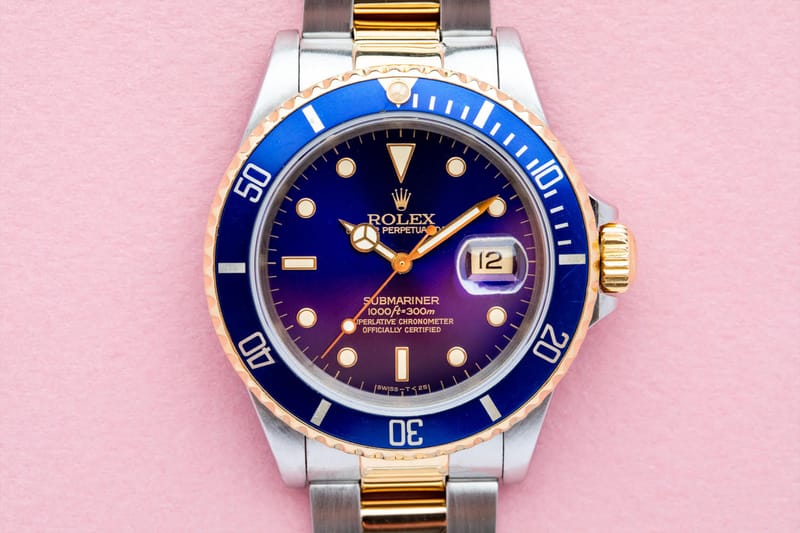 Fog City Vintage3 of 3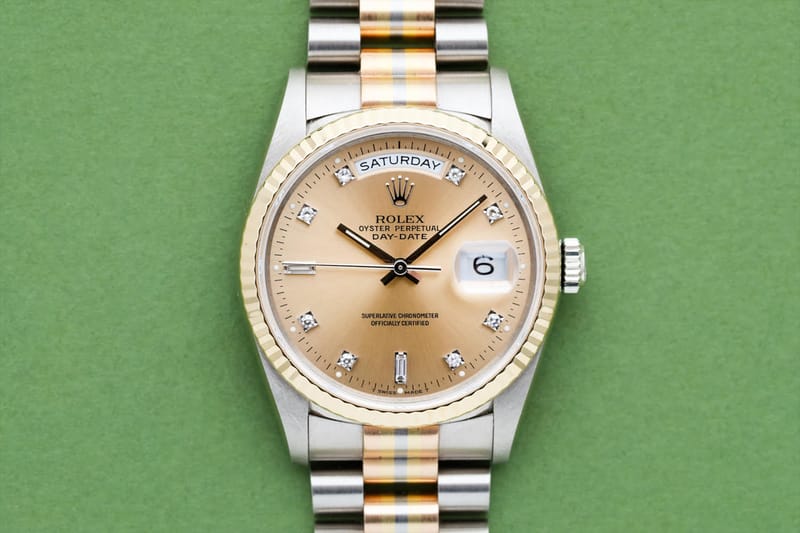 Fog City Vintage
As someone that buys and sells watches, you've most likely come across your fair share of TT watches. What are the things that are going through your head as you're selling/buying one of these watches?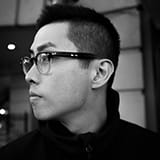 Curtis Chen (Grey & Patina)
When I buy TT watches I already know which customers these watches are for. It is not for your Hulk or Batman consumer, in fact they are likey the antithesis of those consumers. They drive a jag, instead of an AMG Mercedes. They wear RRL instead of Supreme. And they pay by bank wire instead of credit card.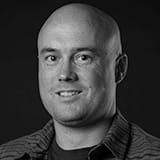 Tim Bender (Fog City Vintage)
As a dealer, I'm always chasing value and oftentimes get bored selling the same watches. I'm always looking to switch things up and it blows my mind how many great deals can be had on two tone pieces. I love all great watches and will always snap up a good deal.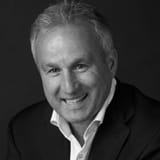 Paul Altieri (Bob's Watches)
​When it comes to two-tone watches, the first thing I'm always looking at is whether the gold components are solid gold or just gold plated. Some brands like Rolex don't make two-tone watches with gold-plated parts, so this can be an easy way spot fakes and other non-original components. At Bobswatches, we are super focused on making sure of that our watches are 100% authentic.
What's the most special two-tone watch you've come across?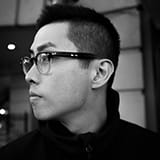 Curtis Chen (Grey & Patina)
There is a very special 16753 GMT with an inscription on the back that says "love the world". This watch has provenance from a very famous artist of our time.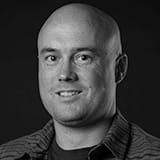 Tim Bender (Fog City Vintage)
While I've not come across a two tone watch that was historically important/with provenance (yet), I have seen some really awesome tropical dials. Blue 16613s can take on some really cool purple hues. Root beer 16713 can also take on a really cool "lava" type effect which is caused by the base plate under the dial showing through the dial finish.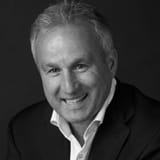 Paul Altieri (Bob's Watches)
​Rolex Tridor watches technically are not two-tone since they actually feature three different shades of gold, but the overall aesthetic is largely similar. Built from components crafted from all three colors of gold (yellow, white, and rose), they are no longer an option in Rolex's catalog but they are truly special watches.
I'm hoping this conversation can inform young watch enthusiasts out there that with the SS sports market out of control, there is this entire catalog of undervalued watches. I've asked you to share a few of your picks in the two-tone category. Can you tell me why these are winners?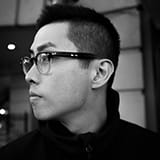 Curtis Chen (Grey & Patina)
My picks were the Rolex 1675 (matte ox-blood nipple dial), 16753 black dial on oyster, and a Serti dial 16803 submariner.
These watches all typically trade under $10k USD. You're guaranteed something that is built like a tank and yet has elegance to it because of the gold mixed with the steel. When steel watches are trading at 2-3x their retail value, these are the watches I run to, especially since most won't appreciate their beauty.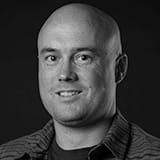 Tim Bender (Fog City Vintage)
16523 – Zenith daytonas are the vintage daytonas of tomorrow. Historically important, being the first automatic Daytona, they're also, arguably the best Dayton design as well. With full gold examples trading in the 40s and steel in the $30K USD range (for full sets) these represent huge bargains. I recently had a NOS example offered to me in the upper teens. The equivalent example in steel would be nearly $40K USD.
16613 – Probably the ultimate dad watch of the 90s these are, in my opinion, the most undervalued reference for two-tone steel sports. The blue dials are really beautiful. If you look for early tritium dials, specifically from approximately 1989 to about 1992, they tended to turn vibrant shades of purple. This is due to the materials/manufacturing processes at the time which were not known to be "defective".
1675/3 – Available in both brown and black, these GMTs are worth a look. I like the 4 digit references best as they would have featured "nipple" dials and acrylic crystals which really add character and depth. The brown dials are also known for taking on really cool patina.
18239B aka "Tridor"- I know this isn't two-tone per se, in this case actually tri-tone (rose, yellow and white gold), but I think these are worth consideration. All brushed in finish, these are super funky and are really cool in the metal. They've developed a cult-like following as they're such an oddball reference in the Rolex lineup.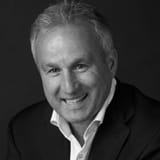 Paul Altieri (Bob's Watches)
I went with more modern picks of the GMT, Sub, and Datejust. Almost any two-tone sports watch is a great option when you look at the prices of them compared to their stainless steel siblings. Whether you want a Submariner, Daytona, or GMT-Master, the two-tone versions are often some of the least expensive options available from their respective collections. Additionally, should you want something a bit more traditional than a sports watch, the classic two-tone Datejust is easily one of the best values for the money among all pre-owned Rolex watches.
What is your prediction for TTs? Do you think they will ever have their own special moment?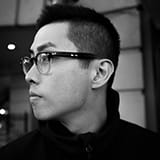 Curtis Chen (Grey & Patina)
I hope they never do… god forbid I have to pay $20k USD for a nipple dial, two-tone GMT.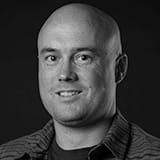 Tim Bender (Fog City Vintage)
As Rolex continues to push its new buyers into two-tone pieces, I think this market will grow. Some of the very best values today are two tone pieces. When you look at the market for steel and gold pieces I think they represent a really appealing value prop. Hopefully this piece also inspires collectors to seek out these great watches.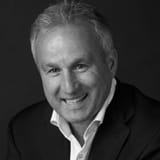 Paul Altieri (Bob's Watches)
Two-tone watches were once incredibly popular and I'm sure they will eventually come back into favor. Style trends always seem to always work in cycles, and not quite enough time has passed since two-tone watches were last popular for them to be the must-have items once again. I think in the case of Rolex, they have really elevated the style and look as well as the craftsmanship of the new two-tone GMT, Daytona, and Submariner. So there is a very strong demand for all 3 of these models.
---
Source:
Read Full Article