Checking in On the Love Lives of The Hills Stars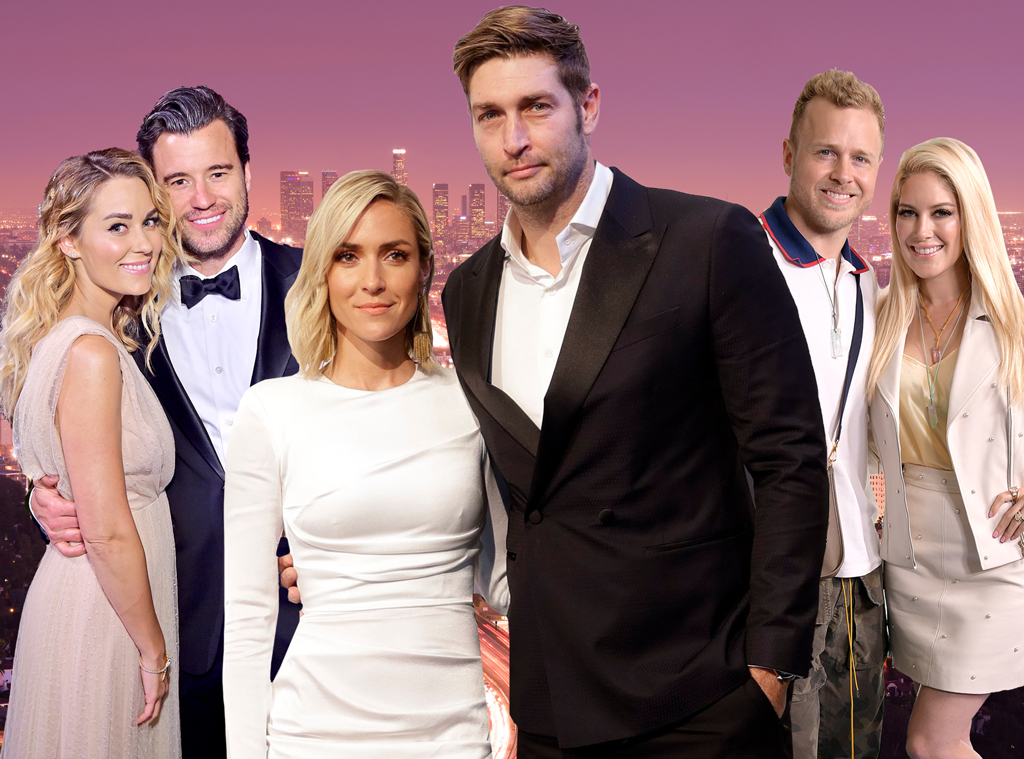 Shutterstock; Getty Images/E! Illustration
For a show in which relationship drama lurked around every corner, most of the stars of The Hills have had relatively undramatic personal lives since venturing out into the real world—the one with no studio backdrop, that is.
Of course, just a few months of Heidi and Spencer Pratt's antics back in the day more than made up for the lack of any shocking scandals coming from, say, Whitney Port's corner, but truly, compared to some shows' casts, these folks have proved to be pretty chill in their later years (i.e. their 30s).
And yet a love story doesn't have to be explosively dramatic for it to take a sad turn, as Kristin Cavallari pointed out amid the news that she and her husband of almost seven years, Jay Cutler, are divorcing.
"From the outside, things are so perfect and things are so great," she mused on Very Cavallari. "But actually, they're not. And that sucks. It sucks. That's the thing, though, with marriage… it's ups and downs."
She added, "But in two months we could be up here again… that's how we've always been, our whole relationship. It is what it is."
It really doesn't get more basic then that.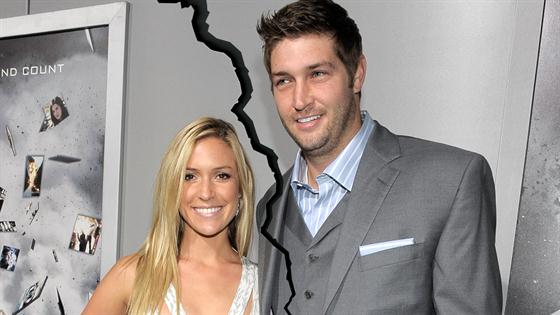 But when you take a group of people, such as the cast of an iconic MTV show that helped define the '00s, and examine how life has unfolded for them since, you're bound to get a variety of outcomes when it comes to their romantic relationships.
While surely there will be a lot more to be written down the road, here's the story so far:
Jessi Burroune
Lauren Conrad
After her misadventures with Jason Wahler and Brody Jenner were on display for all to see, after which a fairly private relationship with actor Kyle Howard didn't pan out, LC found her forever-mate in William Tell.
She was set up with the law student/musician on a blind date—on Valentine's Day in 2012—and her pals, at least, knew he was "the One" for her right away. Conrad and Tell married on Sept. 13, 2014, and are now parents to sons Liam and Charlie.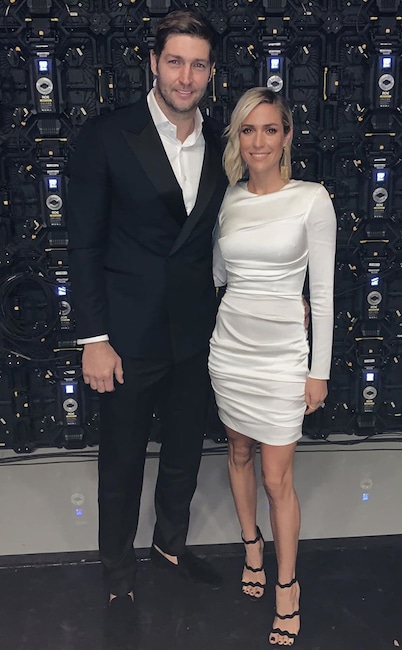 Kristin Cavallari / Instagram
Kristin Cavallari
The star who started it all in Laguna Beach: The Real Orange County before swooping in to pump some energy into The Hills in season five revealed on April 26, 2020, that she and former Chicago Bears quarterback Jay Cutler were getting divorced after almost seven years of marriage. They have three children together, sons Camden and Jaxon and daughter Saylor.
"With great sadness, after 10 years together we have come to a loving conclusion to get a divorce," Cavallari shared on Instagram. "We have nothing but love and respect for one another and are deeply grateful for the years shared, memories made, and the children we are so proud of. This is just the situation of two people growing apart. We ask everyone to respect our privacy as we navigate this difficult time within our family."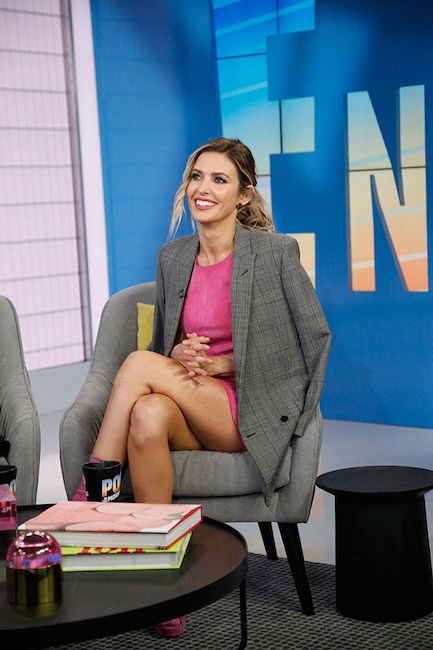 Lars Niki/E! Entertainment
Audrina Patridge
The love of Audrina's life remains daughter Kirra, her child with ex-husband Corey Bohan.
Patridge filed for divorce from Bohan in September 2017 after less than a year of marriage and it got messy—she filed for a restraining order along with the divorce—before their split was ultimately finalized in December 2018. Bohan in turn petitioned to prevent Kirra from appearing on camera with her mom in The Hills: New Beginnings.
Patridge dated Ryan Cabrera for awhile (again) in 2018 and in 2019 seemed to be on a date with L.A. bar owner Matt Chase, whom she met through Jason Wahler, at Steven Tyler's Grammys party, but that relationship was reportedly short-lived.
On The Hills in 2019, Audrina talked about being a single mom, and said, "My little girl is my pride and joy and she literally is like an angel sent from God. I could cry, I love her so much."
Article continues below
Variety/Shutterstock
Heidi Montag
In what had to be The Hills' most unexpected (or most obvious?) legacy, Heidi and her pot-stirring boyfriend Spencer Pratt went the distance, doggedly making it work through everything from broken friendships and frayed family ties, to sex tape rumors and I'm a Celebrity…Get Me Out of Here, to plastic surgery and copious amounts of money spent on crystals. Their Speidi sense saw them through it all.
They eloped and swapped vows in Mexico on Nov. 20, 2008, then re-sealed the deal in front of family and friends (and cameras) on April 25, 2009, in Pasadena, Calif. Their son, Gunner, was born in 2017.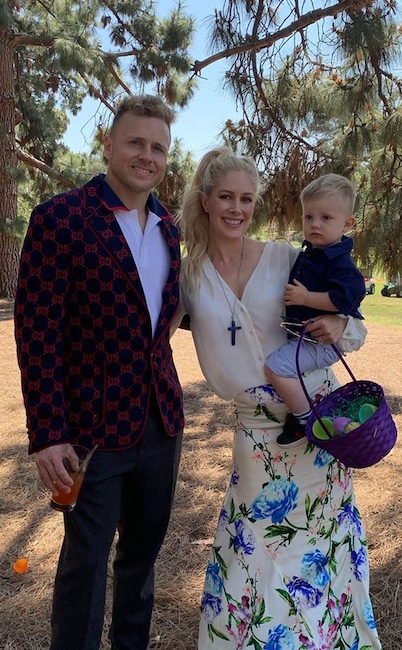 Instagram
Spencer Pratt
See previous.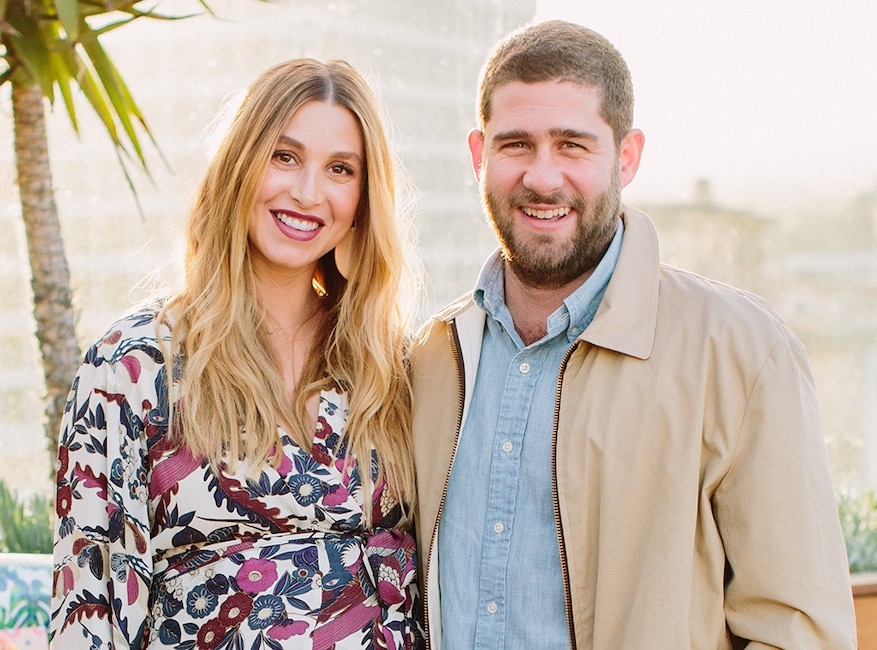 Jen Simon/Amazon Baby Registry
Whitney Port
The lifestyle entrepreneur went the no-drama route in love, meeting Tim Rosenman, a producer on her Hills spin-off The City, and marrying him on Nov. 7, 2015. They welcomed son Sonny in 2017.
Tim's usually a pretty private guy, but while honoring the stay-home advisory in L.A. due to the COVID-19 pandemic, the couple are sharing seriously addictive videos of themselves re-watching The City and they recorded an episode of her With Whit podcast together to get real about what they've learned from being together for almost a decade.
Article continues below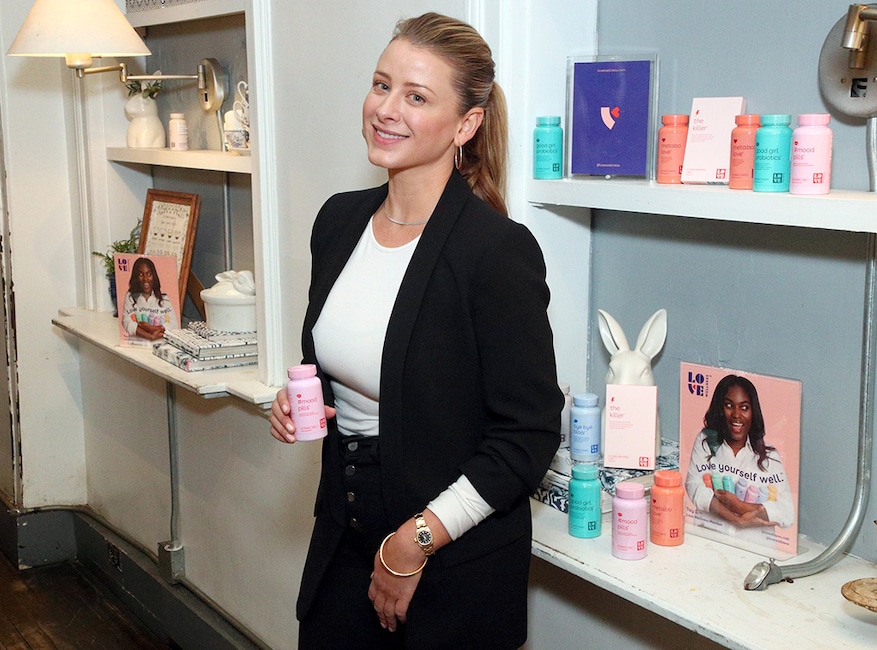 Getty Images/Astrid Stawiarz
Lo Bosworth
As of 2019, the Love Wellness founder was dating Kitu Life CEO Jimmy DeCicco, a Shark Tank alum. They were Yankee-game-and-St.-Barths-vacation-level serious at least.
John M. Heller/Getty Images
Jason Wahler
After not being able to do right by Lauren on the show and racking up multiple drinking-related arrests, Wahler eventually got clean and found long-term love with Ashley Stack. They married in 2013 and Ashley's been with him through thick and thin, including when he fell off the wagon in 2018 and sought treatment to get his sobriety back on track. They're parents of a daughter together, Delilah, born in 2017, and in 2020 started JAWS Diaries, a YouTube series in which they're talking about marriage, parenthood, recovery and that crazy little thing called life.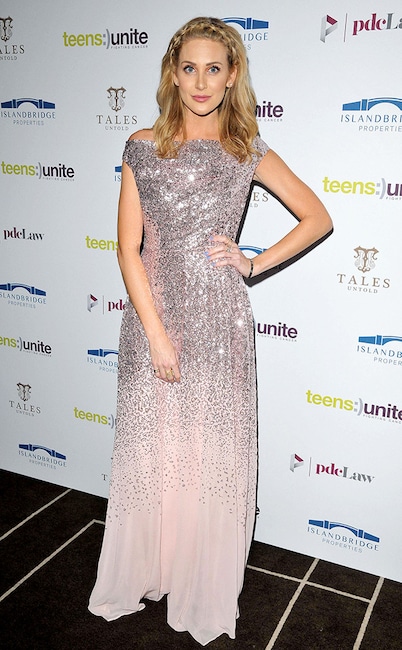 Can Nguyen/Shutterstock
Stephanie Pratt
Spencer's little sis refrained from dating much in the spotlight, but when she was on the British reality show Made in Chelsea, tabloids on that side of the Atlantic started keeping a close watch. In 2016, she was rumored to be dating fellow reality-TV star Joey Essex after they appeared together on another show called Celebs Go Dating.
In a joint appearance on This Morning, during which they chatted about the perils of dating while famous, because so many people could just be using them to make a name for themselves, Joey revealed that he and Stephanie had been on a date in real life—and that he bought her a puppy.
More recently, however, Stephanie went on a date with Bachelor in Paradise alum Derek Peth after they were introduced by Wells Adams, and they were planning to go away for a romantic weekend.
"We had a really good conversation. He's really interesting. We were laughing," she said on Pratt Cast, her podcast with Wells, in April 2019. "It was great. He's a great guy." Added Derek, "She's a lot smarter than I thought. She's quippy and quick. Maybe it's because we've both learned to be so open with our lives but there was like, not an empty, dull moment."
Wells and Derek, at least, remain good buddies.
Article continues below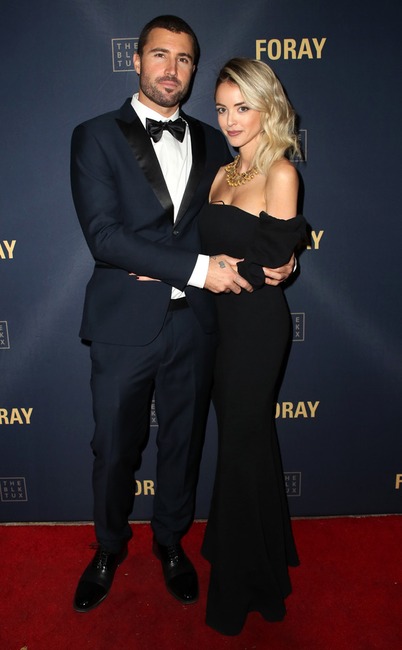 David Livingston/Getty Images
Brody Jenner
The former Prince of Malibu seemingly married Kaitlynn Carter, having a ceremony in Bali in 2018, but on The Hills: New Beginnings in 2019 they confirmed it was never a legal union. After they broke up that summer, Kaitlynn briefly dated a newly single Miley Cyrus, and Brody dated model Josie Canseco for about two months.
In March 2020 he was spotted grabbing to-go food and drinks from upscale L.A. market Erewhon with TikTok personality and Instagram influencer Daisy Keech, but they do not appear to be social-distancing together.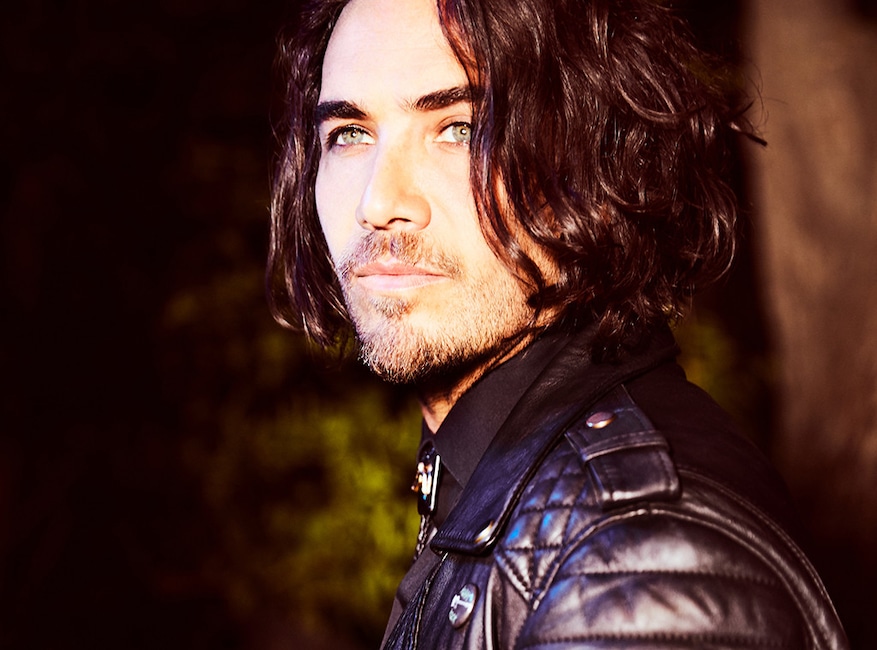 MTV
Justin Bobby
In real life he's known as Justin Brescia, and Audrina's ex had slid into the DMs of model and restaurant investor Lindsey Pelas years ago but they didn't go on a date until around October 2018, when he was about to shoot The Hills: New Beginnings. But Pelas didn't sound concerned about him rekindling any flames on the show.
"I know that they have a history, but you know, I think we all have our history so I really don't pry too much into it," Pelas told Life & Style in October 2019. She continued, "I don't worry about it. I think that if it's meant to be, that's not something to worry about anyway. So I really don't spend much of this relationship worrying about anything."
There aren't any recent signs of life in that universe.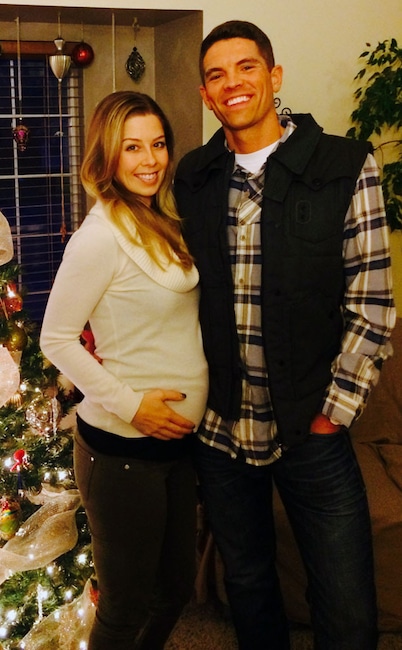 Splash News
Holly Montag
Heidi's big sis got sober, got her master's degree in clinical mental health counseling and founded Women's Recovery in Colorado. These days she leads a private life with Richie Wilson, her husband since September 2014. They welcomed son Isaiah in May 2015.
Article continues below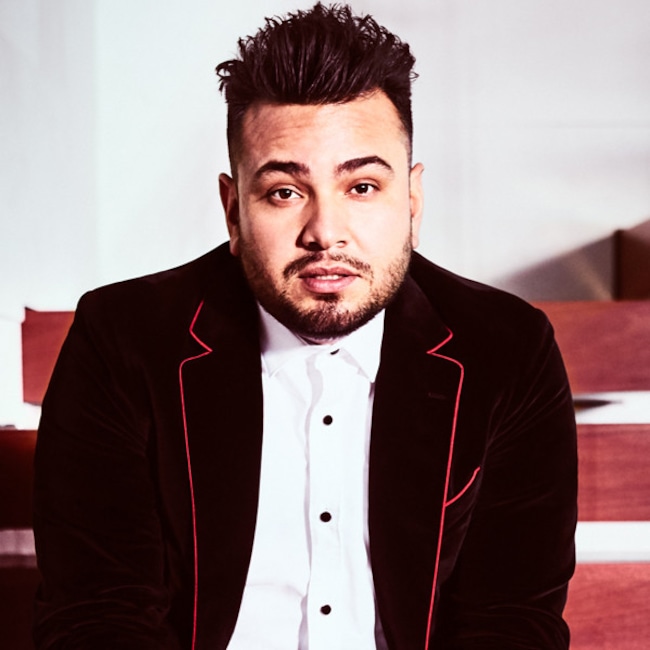 MTV
Frankie Delgado
"Brody's friend" turned "Lauren's friend"—and then "Brody's friend" again—became "Jennifer Acosta's husband" in 2013 and they are now "Isabella and Francis' parents."
Frankie called his family his "greatest treasure" in an Easter 2020 Instagram post.
As for Kristin and Jay, a source told E! News that their split wasn't "out of the blue. They've been trying to make it work for a while." One thing we were told rather bluntly: They didn't break up because of any cheating.
Another source added, "They have really tried to make it work for years, but are on different pages about lifestyles and were arguing a lot."
No need to add a plot twist when the real story will ultimately write itself.
(To see Kristin and Jay's romance on Very Cavallari, you can catch up on all the episodes here.)
Source: Read Full Article