Chris Pratt on Differences Between Raising Girls and Boys as Katherine Shares Photos of Daughters
The Marvel star also revealed how his relationship with his father-in-law Arnold Schwarzenegger has grown over their mutual bond as actors.
Chris Pratt claims his experiences as both a "girl dad" and a "boy dad" have been vastly different.
During a recent appearance on "Late Night with Seth Meyers," the 43-year-old "Super Mario Bros Movie" star opened up about raising his daughters Lyla, 2, and Elosie, 10-months, with his wife Katherine Schwarzenegger. Pratt is also father to his 10-year-old son Jack whom he shares with ex-wife Anna Faris.
When host Seth Meyers asked the "Parks and Recreation" alum about his ventures in fatherhood as a dad to girls, he revealed that he's fully embraced the new challenge.
Unable to render YouTube Video.
"I love it, man. It's really great," Pratt gushed. "You hear that maybe the experience is different and it really is, in my experience."
The "Guardians of the Galaxy" actor explained how his eldest daughter is more observant when it comes to his fashion choices.
"My daughter, Lyla, is so girly," he continued. "I picked her up yesterday, she goes, 'Oh, Daddy, cute outfit! Look at those cute pockets!' That's not something Jack ever said to me."
"It's nice to have a little appreciation for the pocket game!" Pratt laughed. "Yeah, my boys have not mentioned my pockets once."
The comments came shortly before Schwarzenegger shared photos from their family's Easter celebrations over the weekend (below), which included glimpses at their two daughters, some PDA between the couple and a pic with Maria Shriver.
Waiting for your permission to load the Instagram Media.
Instagram Media Unavailable
On Meyers, Pratt also opened up about his relationship with his father-in-law, Arnold Schwarzenegger, and revealed how the two have been able to bond over their mutual experiences as actors.
"I've gotten obviously to know him now as just a regular guy and all of that," Pratt continued. "He's a great grandfather, a great dad, and a good father-in-law and he's got a wealth of experience, oddly, in the world of promoting blockbuster action movies. It's like, who else are you gonna talk to about that kinda stuff? So that's pretty cool."
Back in February 2022, the former California Governor beamed about becoming a grandfather and called Pratt a "fantastic guy" and "a great son-in-law" while appearing on Jimmy Kimmel Live!
"It's the easiest thing to be a grandfather," he said with a smile. "They come over to the house, you play with Lyla for around an hour or two, put her on the horse, put her with the dog. And after two hours, they leave," he joked as he clapped his hands. "It's fantastic! I have a great time when they come over to the house."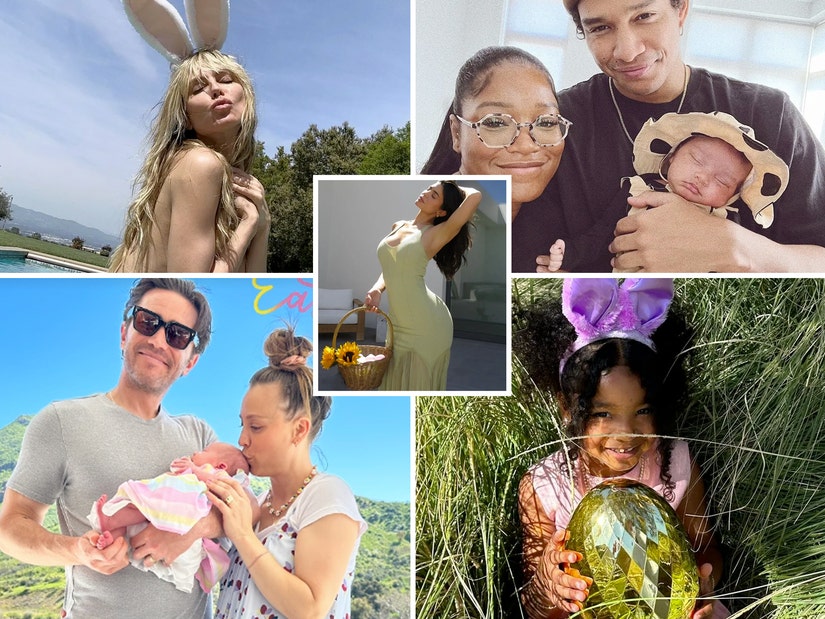 Source: Read Full Article