Hello, Your Sex Horoscope Says This Week Is Maaajor for Your Love Life
What's happening: Tonight, the Moon is in buoyant Sagittarius, making you feel more adventurous and excited, especially if you're a fire sign. On Saturday night, the Moon dips into Capricorn, perfect for the earth signs. Then, the Moon enters friendly Aquarius on Tuesday, giving the air signs a particularly pleasant mood. (Sorry, water signs!)
The big event happening this week is on Wednesday, when the Sun connects with Neptune. TBH, this is one of the most emotional transits, period. The vibe is perfect for making deep, meaningful connections with others, so it's easier than ever to feel out the chemistry with your crush, go on a first date, or just get way closer to your boo. But it's also easy to project your feelings onto others, listen to your heart and not your head, or get played by someone shady. Be careful!
BTW, we are very much in a pandemic right now, so be safe—schedule that date on FaceTime or try out that long-distance sex toy!
What that means for you:
Aries
The theme of this Sagittarius Moon is "adventure," Aries, so trying something (or someone) new is 100% the move. Tonight's pretty great for a first date, hot sex, or sliding into your crush's DMs—but don't be surprised if you don't hear back. Pisces season is unfortunately not doing much to help your love life out. Later in the week, you need to watch out for your ex. Unless you ended things on explicitly good terms, you can bet they're coming back around to stir the pot. TBH, you might want to hit the block button now, before they can start something.
Taurus
You're deeeep in your feels tonight, Taurus. Not necessarily in a bad way, though. In fact, if you're boo'd up, expect a steamy, lovely time with your S.O. You can still have fun with this energy if you're single, but catching feelings for your fling is very likely. And if you're crushing on someone in your crew, you couldn't ask for better astro-weather this week. Wednesday's Neptunian vibe is helping you to open up, confess your feelings, and shoot your shot. All you gotta do is go for it!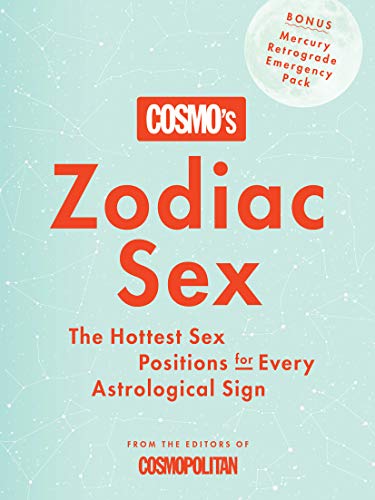 Gemini
The story astrology is telling in your chart this week is about you truly understanding the value of relationships. You're independent and notoriously non-committal, but this weekend, you're spending a ton of time with someone special and really, really loving it! You're seeing that the two of you are a good match. You always have fun with them, you like them, they like you, and you feel happy when they're near—so why not just put a label on it? This week, you're being pushed to make a decision. This is your best chance to DTR or upgrade your relationship in any way!
Cancer
Even though work is probs kicking your ass tonight, you can expect your sched to free up later in the weekend, leaving you with plenty of time to fool around with your boo—and there are a ton of relationship-building opportunities in store for you this week, too. You're the sign of the Crab, so you tend to hide out in your metaphorical "shell," but if you can't let down your walls, you can't have intimate connections. Hit up your crush, tell your date you want to DTR, or see how you can level up an already existing relationship. By opening up about your feels, you're also opening yourself up to receiving affection.
Leo
You're having a great time with tonight's Sagittarius Moon, Leo. You're feeling frisky, flirty, and fun with this sexy, romantic astro-weather! The rest of the weekend, though, work takes over your life (thanks to the Capricorn Moon), but after the Moon enters Aquarius on Tuesday, you're able to spend the rest of your week with your special someone. If you're single, this is a great time for swiping through the dating apps or first dates—but be warned, you're guaranteed to catch feelings. If you're boo'd up, however, you're having an easy, breezy, beautiful week with your S.O.!
Virgo
This weekend's Capricorn Moon activates your chart's zone of romance, sex, and fun, so whether you're single, dating, or boo'd up, you're finding tons of luck in your love life! Pisces season is basically cuffing season for you, Virgo, and Wednesday's über romantic energy is stellar if you're in or looking for a serious LTR. It allows you to open up to others, which can lead to making an amazing connection with someone new, or feeling white-hot chemistry on a date. But this super emotional energy also makes it easy for you to let others trample on you, because you just like them soooo much that you're willing to ignore their bullshit. Keep it real with yourself and don't let your heart overpower your head, and you'll make it through this week just fine!
Libra
Sagittarius Moons like tonight's are perf if you're single and ready to mingle. You're able to feel confident sliding into your crush's DMs, and new connections simply come your way more easily. Have fun! Get flirty! The Capricorn Moon for the rest of the weekend makes you feel way more introverted, however, so if you get lucky, it'll probs be in the form of a Netflix and chill sesh with your boo. The party starts back up on Tuesday, when the Moon enters upbeat Aquarius, so you're able to finish out your week having tons of fun with someone special!
Scorpio
This weekend's pretty slow, but come Wednesday, when the Sun and Neptune link up, things get intense, fast! This annual transit is powerful, passionate, and has tons of potential for you to make big changes to your love life. If you have someone that likes you just as much as you like them—a new date, your fav FWB, or your S.O.—this is a great time to share profound experiences together, both in and out of the bedroom! This über emotional influence can be tough if you're single. You really want to share this abundant sense of love and affection you have, so it's easy to settle for someone that you're really not that into. You might also be way too eager about showing a crush/date how interested you are in them, and end up scaring them off!
You're obsessed with all things astro. Same. Get all the deets on ~the cosmos~ with Cosmo Unlocked.
Sagittarius
As far as your love life goes, this is a pretty calm (but hopefully not boring) week. Tonight and tomorrow, the Moon in your sign is helping you out to make real connections with others. Then, the Moon enters Aquarius on Tuesday. This energy is less romantic, but you can still use it to flirt and have fun. Fool around with bae, try something (or someone) new, and don't take love too seriously this week, Sagittarius.
Capricorn
You're real tough on the outside, but deep down, you're a total softie. How can you balance out being a hopeless romantic with your fear of commitment? You want relationships with serious lasting value, but if you refuse to open up to anyone, you can't expect that to happen, Cap! Pisces season is a super emotional time, and you're realizing that you can't intellectualize your feelings. Just let yourself feel. If you like someone, tell them! If you love someone, tell them! It doesn't matter what or who you want, Capricorn. Take a leap of faith this week, and you can get it.
Aquarius
This weekend, you're in a mood. You + the Capricorn Moon = majorly funky vibes. You're feeling a little lonely, and your boo seems distant. It's just a passing thing, luckily, and once the Moon enters your sign on Tuesday, you start feeling way better. In fact, the Moon in your sign makes it way easier to connect with someone else, so the middle of the week is great for date night or getting into a hot sexting sesh with your latest right-swipe!
Pisces
Your love life probs isn't getting much action this weekend, Pisces. Venus is in your sign, turning you into a total babe magnet, though! Wednesday's astro-weather is big for you. You're already über emotional, but now your feelings are going into overdrive! This can make your love life feel totally dreamy, like something out of a fairytale, or you might feel like you're stuck in a nightmare! It's easy to let small stuff bug you big time, and what should be a little crush can make you feel like they're the love of your life! Focus on the positive and practice lots of moderation this week, Pisces, and you can have a lovely time!
Source: Read Full Article