How Sean Lowe and Catherine Giudici Bested Those Bachelor Odds
Lest Sean Lowe and Catherine Giudici forget where their journey began, they need only walk past the master bedroom in their Dallas-area pad.
That's where the graphic designer has framed the final final rose season 17's Bachelor presented her back in that Thai forest in late 2012 right after he promised to tell her he loved her every day of the rest of their lives.
"It made sense to dry this one and make it permanent because it was accompanied by a ring and a proposal, so this is a really special thing," she explained to Entertainment Tonight in 2017. Because that last rose ceremony, complete with an elephant ride and a $75,000 Neil Lane diamond is as much part of their story as the the sweet, suburban life that followed. "We don't want to shy away from the fact that we got engaged and fell in love on The Bachelor," she said, "so that is the only red rose I will allow in my house!"
Todd Wawrychuk/ABC
So, uh, we know one thing Sean won't be bringing home to celebrate his wife's 34th birthday today.
Though it makes sense that the Seattle native would be appropriately leery of allowing too much bad Bachelor ju-ju into their house. After all, it's not as if ABC's love hunt is teeming with success stories.
In 24 seasons of the original iteration of the series, in which an eligible, well, bachelor, is tasked with finding his forever in a group of 25 or so hopeful brides, exactly one guy—the 36-year-old former Kansas State football player—has wed his final rose recipient. (Though Jason Mesnick and Arie Luyendyk Jr. get partial credit for reversing course post-finale to commit to their runners up and Colton Underwood still has a shot at joining Sean in the winner's circle.)
"This is the moment my life changed forever," the founder of stationary company LoweCo reminisced of Sean's proposal ahead of the franchise's most recent finale. "Seven years and an unnecessary amount of dumb jokes later, I'm not sure it changed for the better."
View this post on Instagram
This is what happens when you opt to forgo the Fantasy Suite and wait until marriage. We're multiplying like rabbits over here.
A post shared by Sean Lowe (@seanloweksu) on
Ah, the public roast, a surefire sign your union is strong enough to withstand any gentle ribbing.
Because more than six years removed from their televised vows, the Lowes are parents to sons Samuel, 3, and Isaiah, 23 months, and 4-month-old daughter MIA, and the unofficial Mom and Dad of Bachelor Nation, often called upon to give their sage wisdom on how to make things work after the helicopters, hot tubs and endless glasses of champagne are packed away.
And after countless interviews, blog posts and one book—Lowe's 2015 tome, For the Right Reasons: America's Favorite Bachelor on Faith, Love, Marriage, and Why Nice Guys Finish First—they've come up with a few working theories. Will you choose to accept their keys to a fantasy marriage?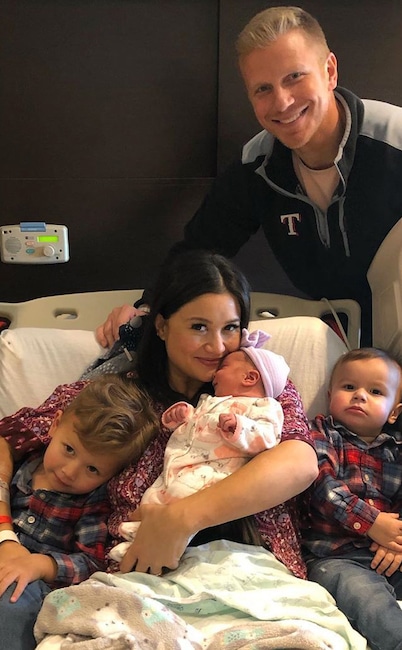 Instagram
You're unlikely to catch them at Stagecoach.
Sure, the Texas-bred real estate developer did the requisite spin around the Dancing With the Stars ballroom, but after collecting his sixth-place finish with partner Peta Murgatroyd, he and his new bride happily retreated to the 'burbs á la OG Bachelorette Trista Sutter.
And while they're not above a bit of sponcon (would you turn down that kind of cash?) or a stint on Marriage Boot Camp ("I'll admit it: I did it for the money," he revealed in a blog post) mostly, as he put it to Entertainment Tonight, "We're not the typical Bachelor couple. We don't do a lot of the Bachelor reunions and go and meet up—that's just not us. We live our own life and do our own thing, so we don't really feel that pressure and that's the way we like it."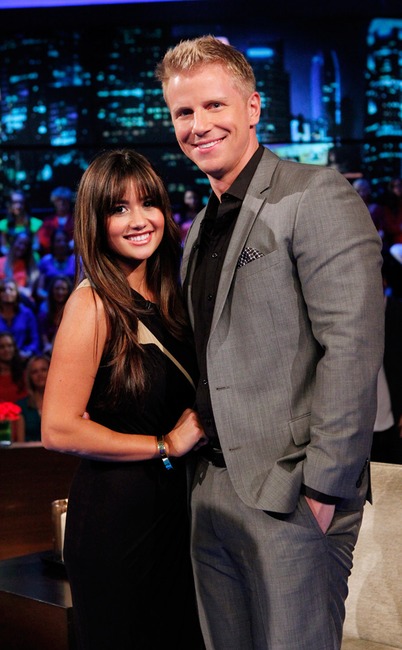 ABC/Rick Rowell
The art of compromise? They nailed it.
Though some pairs can be wishy-washy in their plans to make it work, the future Mr. and Mrs. Lowe made the practical choice to close the more than 2,000-mile gap between them. "I give a lot of credit to Catherine because Catherine had to leave her hometown of Seattle, leave her job, leave her friends and basically start a new life with me," he recently told E! News. "But she committed to love me and to work on our relationship and she continued to work after we were married in our marriage to be the best wife she possibly could be, which isn't always easy after making all those sacrifices."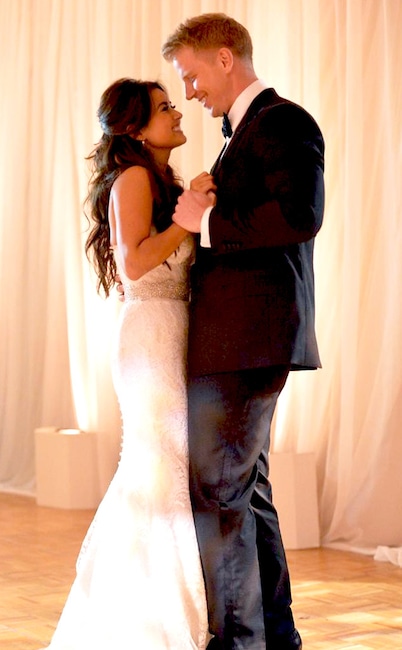 ABC/Todd Wawrychuk
All-around there were no half-assed efforts.
Though Sean gives his bride the credit for fully buying into their romance post-show, he did his part, too. "In the circumstances where you start your relationship, everything is against you and especially with the man being the lead on a show like this there's a lot of female attention that you get and a lot of just new, exciting things you could take advantage of," she noted to E! News of his unwavering commitment. "And I think that Sean did a really good job of making it clear that he was not interested in anybody else even though he could've."
The key to that, Sean says, was not buying into his own hype. Though the born-again virgin Bachelor was certainly in demand with his clean-cut looks and good guy charms, "Despite the attention you receive, the talk shows you're on, or the money you're offered, you're still just a normal person," he stressed in a 2015 blog post. "Don't let the 'fame' stuff go to your head. I've heard first-hand from a couple of different bachelors how being in the spotlight was detrimental to their relationship. Don't let the bright lights and sparkly things distract you from the person you love."
Article continues below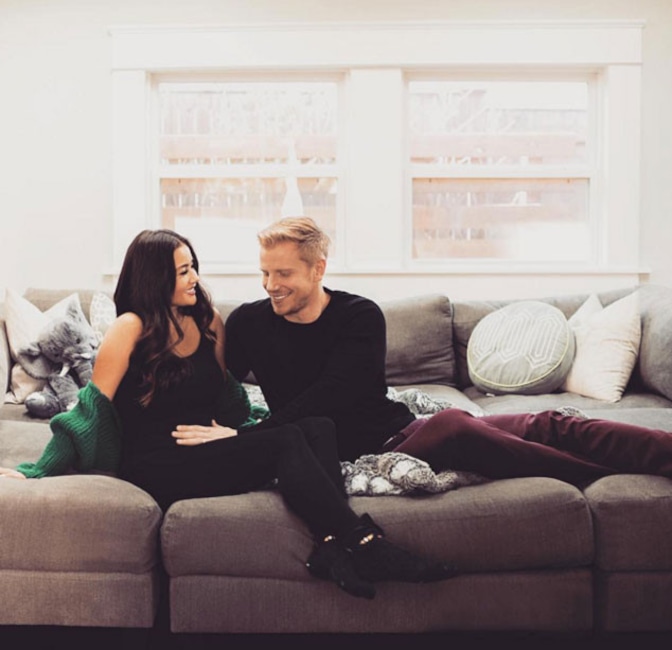 Sean Lowe/Instagram
You better work.
It's number two on Sean's 2015 list, right after committing hard. In those heady early days of secret happy couple weekends and making plans for their televised vows, "everything was so exciting," he recalled. "We were in love and we couldn't imagine having hard times or experiencing any issues that might endanger the relationship. That naivety wore off pretty quickly once we were thrust into the real world."
There, they struggled with each other's various quirks and Catherine went through bouts of homesickness made all the more difficult by Sean's lengthy DWTS rehearsals. "Your relationship is going to run into issues both big and small. It's imperative that you find a way to work through them," he shared. "If you do, you'll come out even stronger. I look at our marriage now and am amazed how much we've grown since those first few months of being together."
Proving some well-worn phrases are well-worn for a reason, Catherine told Entertainment Tonight their first year of marriage was, indeed, the hardest: "But once you go through those hardships, you grow, understand each other better and understand what you need better."
Courtesy of Eugene Gologursky/Getty Images for Gotham Magazine
They learned to fight fair.
She's kinda messy; he's super neat. Not huge things, but issues that can feel magnified in those initial months of cohabitation. "We really had to understand our boundaries, what makes each other tick, what things we need to let go and what things are important to each other," Catherine told ET.
While Sean mastered the art of listening ("I was a typical dude," he admitted. "If she was upset about something, I would say, 'If you just do this, that would fix the problem.' Well, she's not looking for me to fix the problem—she wants me to empathize,") Catherine adopted a mantra that's helped her at peak annoyance. "I think I have learned better patience when it comes to our marriage and that rage is kind of a waste of time," she noted to E! News in 2018. "I've been slower to anger when I remember how much Sean loves me and I'm better at explaining how I feel."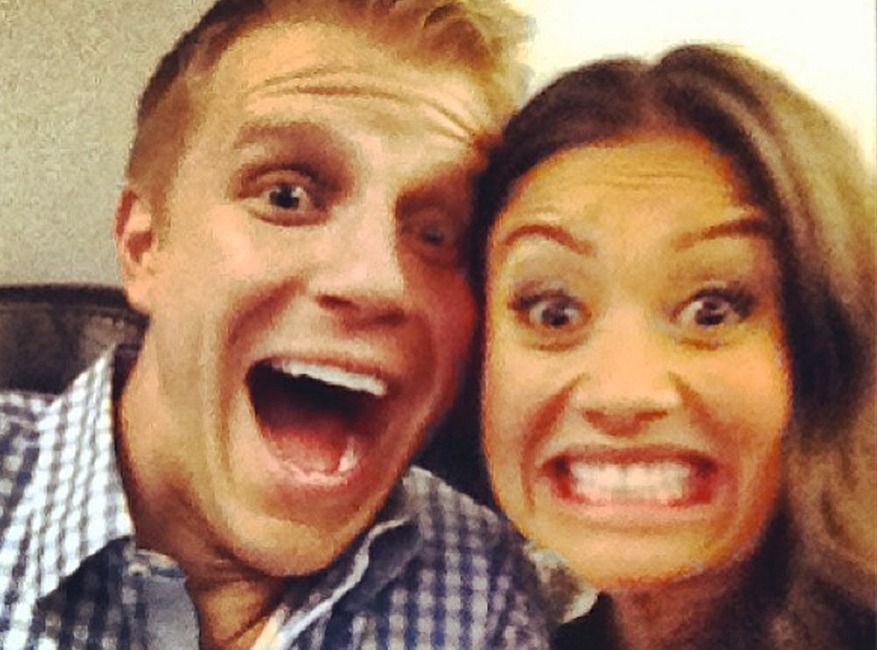 Instagram
And they love each other even when they don't like each other.
This is one Sean feels should be in relationship guidebooks. "I wish someone would have prepared me better for this," he admitted to Redbook in 2015 when they were just one year into their marriage. "It's difficult to know how to love your wife when you've upset her. Because so many times when I've upset her, I end up getting upset just because she's upset and it's a bad way to behave. In that moment, what she really needs is for me to love her."
Article continues below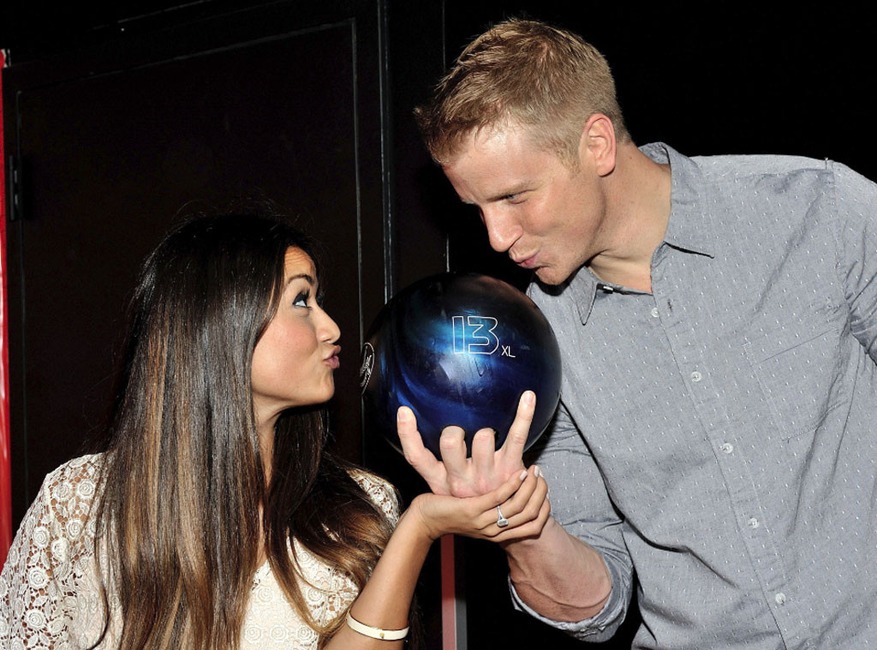 Courtesy: Stephen Smith, Imaginare NYC
Date night is a thing.
Granted, Catherine offered her tips to Glamour back in 2014, well before kids, but its best to establish such practices early. "Carving out a date night every week or two is a something that works for us," she explained, sharing that they'd each made a list of dream dates ranging from casual to fancy, then swapped notes. "It'll help to understand what the other person expects so your date can be enjoyable all around," she said.
Thanks to those cheat sheets or what she calls "your Dating for Dummies guide," Sean knows she prefers theme dates "such as going to a Chinese restaurant and then the Chinese Lantern Festival or grilling hotdogs and watching a baseball game," she said. "As long as there's intention behind it—a plan—I'll swoon."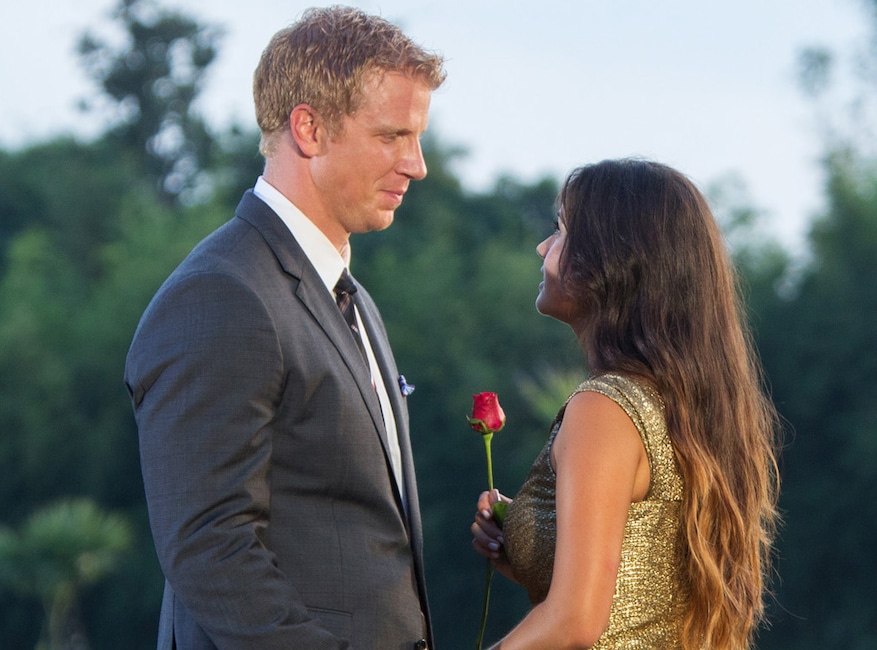 Dave Hagerman/ABC
He followed through on his promise.
He really meant it back in Thailand when he vowed to say "I love you" on the regular. "Not only has he told me," she shared with ET of his daily affirmations, "he's shown me. If I say, 'Baby I need you to change this diaper, will you do that?' He's never said no to me once. And…as a new mom, as a wife, you just need someone to say, 'I'll do it.'" Particularly when, as Sean joked on Instagram, "We're multiplying like rabbits over here."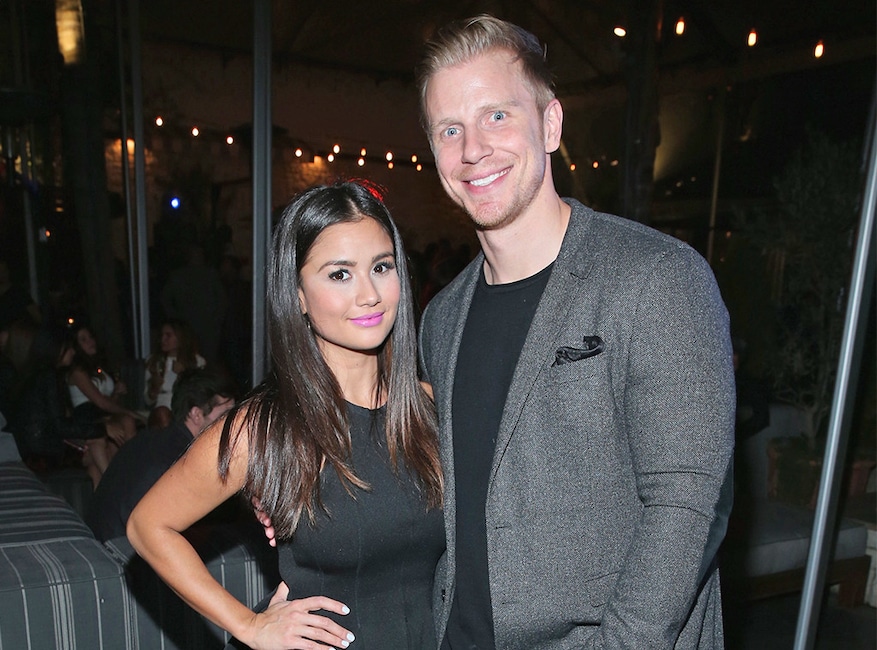 Jonathan Leibson/Getty Images for WE tv
They actually read that Love Languages book.
The oft-cited guide helped them learn early on that "Sean is a Words of Affirmation guy," she shared with Glamour. In addition to laying it on thick with the compliments, the stationary designer leaves him notes "to tell him how much I appreciate him." He, in turn, "holds my hand everywhere because I'm a Physical Touch kind of girl." And, et voilá, one happy couple.
Article continues below
Source: Read Full Article