Inside Scott Disick and Sofia Richie's WTF, Wild, and Weirdly Cute Life Before Their Split
Please put on some protective eyewear, because what you're about to see is equal parts dramatic, confusing, and (unexpectedly) kinda cute. In other words, it's Scott Disick and Sofia Richie's relationship and breakup timeline—a wild ride full of ???? that'll have you questioning everything you thought you knew about May-December relationships.
Obviously, Scott and Sofia are no longer together—but it's time to look back as we emotionally and spiritually prepare for the final season of Keeping Up With the Kardashians (which *might* just chronicle what went wrong between these two).
May 28, 2017
Word on the street is that Scott and Sofia are dating after they're spotted flirting atop a yacht—but considering Scott's coming off a summer of, um, "love" (read: he was spotted making out with a million people, including Bella Thorne), no one takes it very seriously.
In fact, Sofia herself shuts down the relationship rumors, lying to herself/the world in the process. "Just so everyone can get their panties out of their asses, Scott and I are just homies #Relax," she writes in a since-deleted tweet.
June 10, 2017
"Homies" Scott and Sofia are spotted walking arm-in-arm on a date to Nobu in Malibu. Hmm.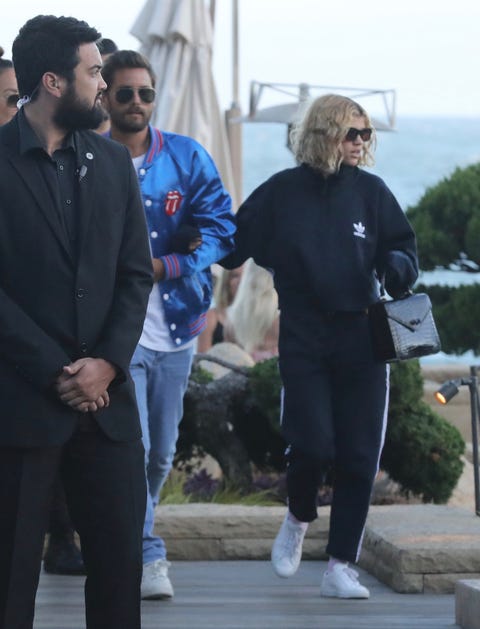 September 24, 2017
Scott posts a photo of himself nuzzling Sofia's neck on Instagram Stories and the world collectively gasps.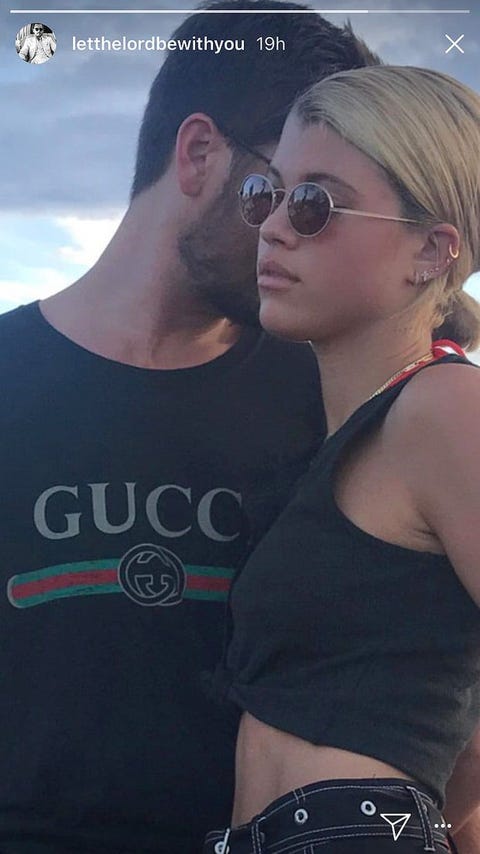 October 2, 2017
Scott and Sofia make it Instagram official while on vacation in Puerto Vallarta, Mexico—but alas the post has since been deleted.
December 6, 2017
Scott and Sofia hit up their first official event as a couple: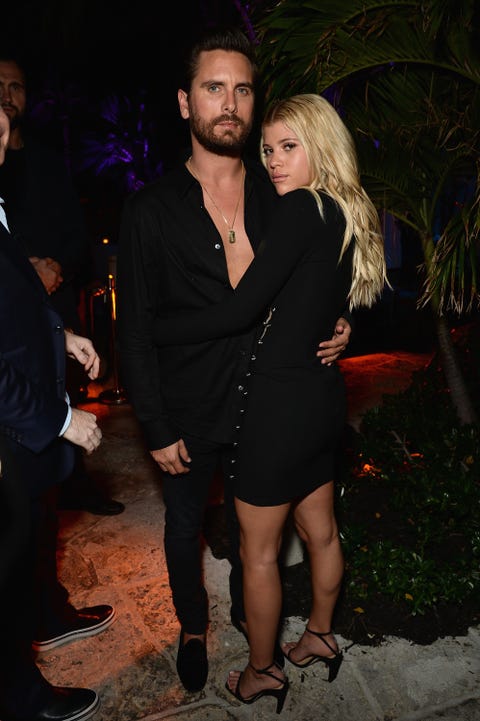 December 8, 2017
Scott and Sofia kiss in front of a fleet of photographers at the Sugar Factory in Miami. Kay.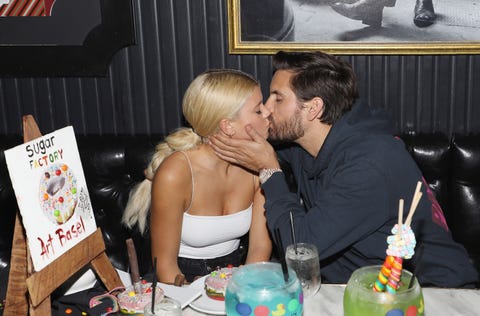 December 29, 2017
Sofia and Scott head to Aspen to ring in the New Year, but alas! The photo is no more.
January 28, 2018
Kendall makes a joke about the couple, commenting "Awww Scott and his kids" on an Instagram pic of Scott and Sofia driving with Penelope. I'm scared.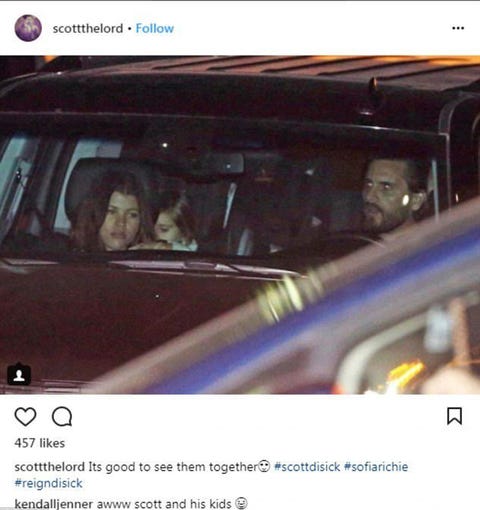 February 11, 2018
Kris Jenner confronts Scott about dating someone so young during an episode of Keeping Up With the Kardashians. Their awk convo is as follows:
February 14, 2018
Sofia wishes Scott a Happy Valentine's Day. I eat a lot of chocolate while pondering why a 19-year-old is in a more mature relationship than me.
https://www.instagram.com/p/BfMgEjkH6jz/?utm_source=ig_embed&utm_campaign=loading
A post shared by Sofia Richie (@sofiarichie)
February 18, 2018
Sofia's dad Lionel Richie shares some opinions about her relationship. And said opinions aren't super enthusiastic. "She's 19," Lionel tells the Daily Telegraph. "When you're 19, you know everything. Is it going to be for life? I don't know. But for right now, it's just a phase and I'm going to stand real still in the corner, get me a good drink, and not make too much noise."
He also muses, "When you hang around the reality world, who knows what you are really doing? This is a well-oiled machine, the Kardashian machine. I don't really know what to think. I told Sofia I will have no opinion. I'll continue to be my cheerful self and move on."
May 26, 2018
Scott and Sofia go away to celebrate his birthday and flaunt their love all over Instagram. Behold, a photo that will make you go, "This is cute! And also, WHY?!"
https://www.instagram.com/p/BjQXbGtHQ3S/?utm_source=ig_embed&utm_campaign=loading
A post shared by Sofia Richie (@sofiarichie)
May 31, 2018
The Lord is spotted getting "more than friendly" with a woman at Kanye's album release party in Jackson Hole, Wyoming. The pair are reportedly flirty and touchy-feely for "at least two of Kanye's songs," and TMZ publishes photos that show Scott's arms around her waist.
June 2, 2018
Reports break the internet (lol, not really) that Scott and Sofia are over because Scott cheated. "Sofia and Scott split up," a source tells Us Weekly. "He cheated on her in Miami and she found out and told [her father] Lionel. He said he is going to cut her off and write her out of his will if she continues her relationship with Scott, as he thinks he's extremely toxic for her."
June 4, 2018
TMZ reports that the whole Scott cheating thing is just a giant misunderstanding. Everything's fine! Scott was simply hanging out with a friend:
Also June 4, 2018
Scott shuts down breakup rumors by posting a very salty Instagram Story aimed at TMZ: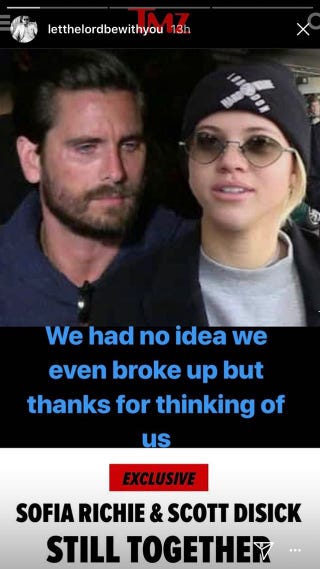 Cut to a few days later and Sofia joins in on the fun of sassing the internet: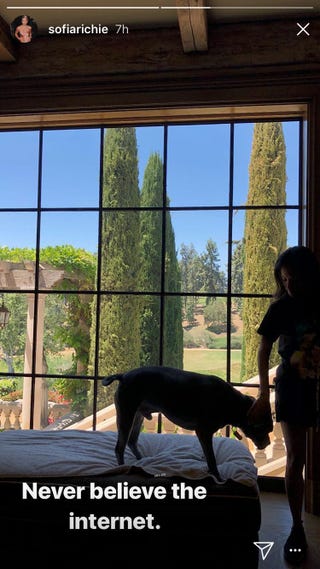 Cue the internet being all: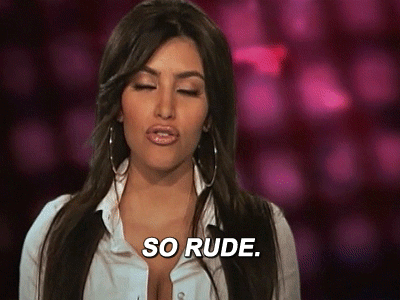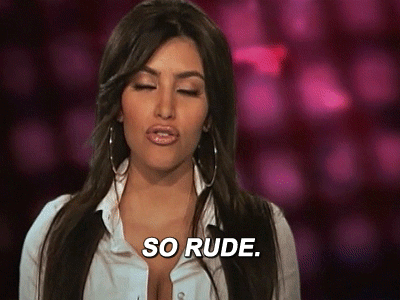 June 18, 2018
Scott and Sofia start living together again, with a source confirming to People, "Sofia again lives with him. Everything seems good now. It's back to normal." Thank god. Now I can sleep at night.
July 12, 2018
Scott and Sofia hit up Greece for a romantic vacation: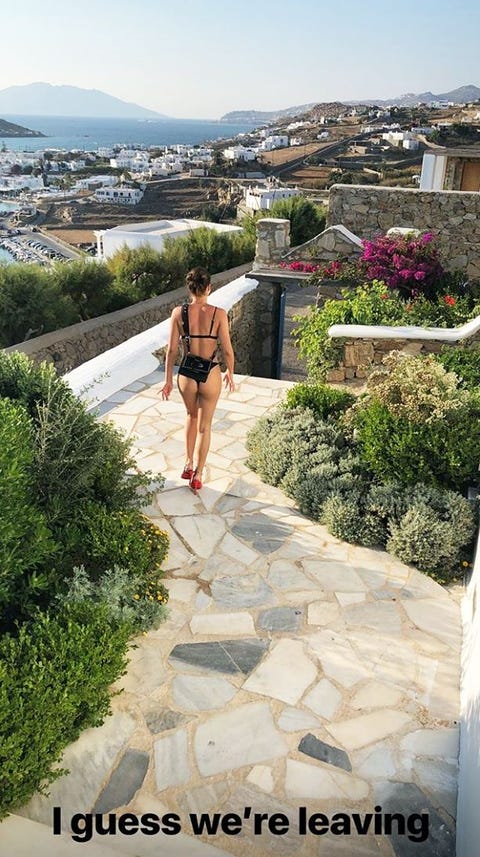 September 6, 2018
They don't really talk about each other in public much at this point, but Sofia can't help but gush about Scott during an interview with The Morning Show radio program in Australia.
"We are very happy, very lovey-dovey," she says. "We are best friends and that is mainly the strongest connection we have. We have always had that best friend connection and from there it has really worked out. I am so happy."
Source: Read Full Article