'It's not about money, it's a hole to fill': Why the business of sport never stops
It has been 10 days since Prime Minister Boris Johnson declared a "moment of national emergency" and that the United Kingdom would be going into lockdown to combat the spread of Covid-19. Sport, however, had made the call a week earlier.
The Premier League closed its doors on 13 March. The Rugby Football Union followed suit four days later. On 20 March, The England & Wales Cricket Board announced the start of the season will be pushed from April to June, while Wimbledon, due to begin on 29 June, was the last major domino to fall on Wednesday.
The UK's marquee winter and summer pairings all shelved with its audience stuck indoors. Yet while the action stops indefinitely, everything around it must continue on as best it can.
Download the new Independent Premium app
Sharing the full story, not just the headlines
The last week has shown just how deep sports' roots have dug into the fabric of our society. An industry often referred to as "a distraction" has revealed itself as the beating heart of economies great and small. A generator of billions and billions far beyond its immediate reach. At times for better and now certainly for worse.
The next steps to take are dictated primarily by government legislation that gradually filters down the ladder. The longer the delay, the harder it is for those further down to stay on it.
—
This is usually the start of the busy season for agents, particularly those involved in football and rugby union as seasons come to an end. Contracts get discussed, extensions drawn up and transfers negotiated.
Yet despite the lack of movement, in every sense, agents are working harder than ever. Amid the uncertainty, they are the ones who must provide clarity to their clients.
Outside the bubble of top Premier League, Premiership Rugby and County Cricket teams, who can afford to keep players on the books and offer guarantees, things have never been more precarious.
Cam Newton's situation in the NFL offers a neat snapshot of the current situation for those approaching the end of existing contracts.
The charismatic quarterback was released by the Carolina Panthers last week. At 30, he is still a regarded as marquee player who, under the right management, has many more years ahead. And there are league vacancies, notably at a now Tom Brady-less New England Patriots.
But one of the reasons Newton walked straight into free agency rather than another franchise is because social distancing has meant no one has been able to bring him in for an assessment, on both his attitude and physical wellbeing.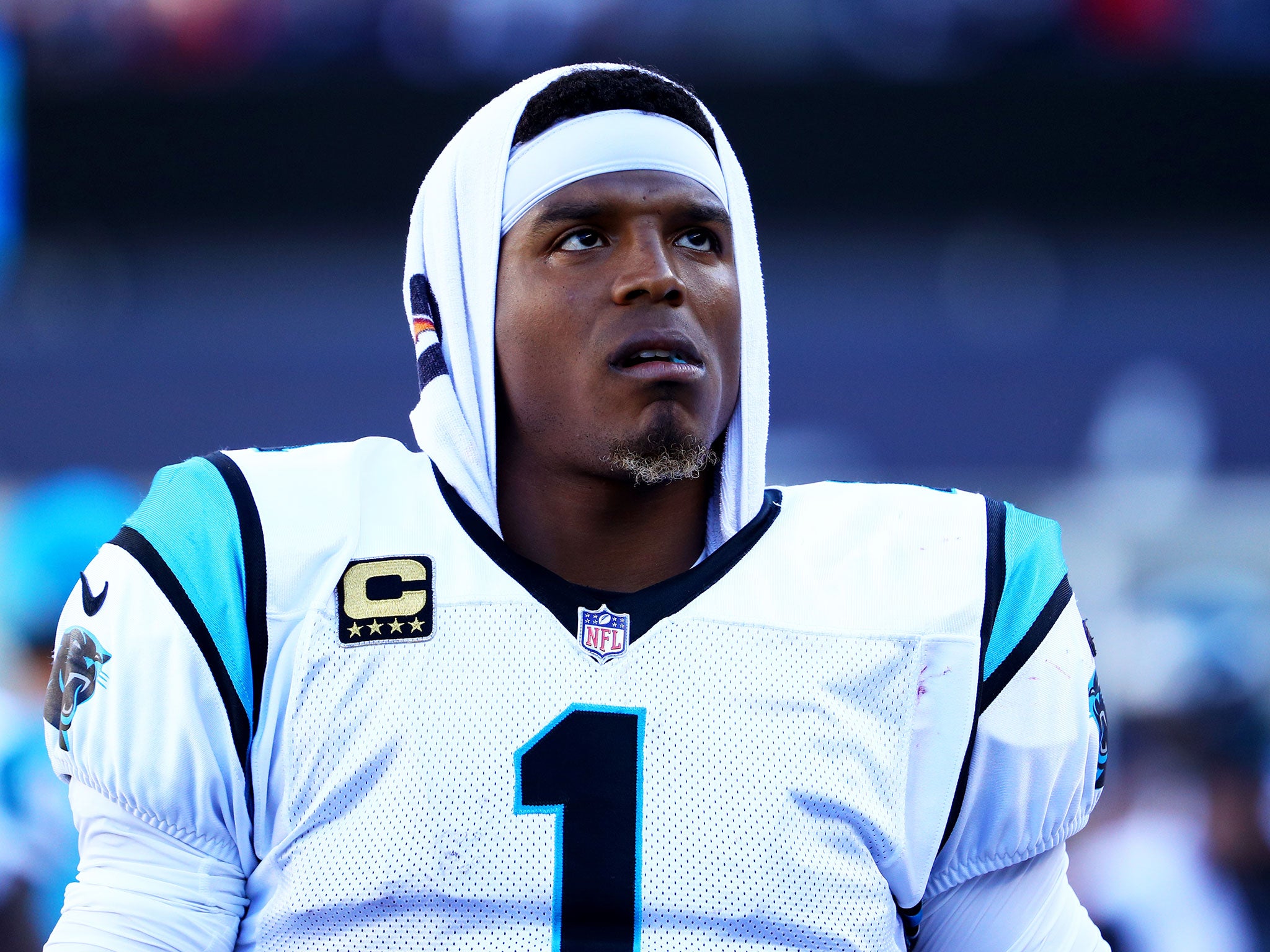 The difference here is Newton is a multimillionaire in one of the biggest leagues on the planet. The majority of professional athletes do not have that security of wealth.
Agents contacted by The Independent feel some their lower-profile players, particularly younger ones and those coming to the end of deals, are being strong-armed into pay cuts. Some have even had promises reneged.
"I've got a lad at a Premiership rugby club in the last months of his contract who has just had a two-year offer taken off the table," said one agent. "Then he gets an email saying the club are enforcing pay cuts to maintain it going forward. Until he spoke to us, he didn't realise he didn't have to accept that."
This is just one example of how an agent's role has changed dramatically. They have switched from facilitators to educators in the space of a week.
"The thing is," starts James Welch, a director at Quantum Sport, who also has a background in law, "players don't really know the fine prints of their contracts or their rights. So when a situation like this arises – totally unprecedented – they feel completely in the dark. It can be especially frustrating for them because the clubs themselves are still trying to work out what happens next."
The government's Covid-19 relief scheme is a prime example of something new to figure out. A company can claim 80 per cent of wages, up to £2,500 a month, if employees are furloughed for the next three months, to prevent companies from laying off workers. In sport, however, playing staff are on fixed-term contracts.
Across rugby and cricket, where clubs have been quick to cushion the financial hit – all Premiership rugby clubs bar Exeter are understood to have taken financial cuts while Yorkshire and Glamorgan were the first counties to furlough off-field staff – wages are more in tune with "regular" jobs, though without the guarantees over an indefinite time period.
Some players in this position feel powerless and fearful of what lies ahead. What they do not realise is they are under no obligation to accept being put on furlough. The issue, of course, is the optics of being seen to be difficult at such a sensitive time.
Another aspect agents need to be across now is how their clients are receiving this information, not just processing it.
"A lot of younger players come out of these meetings with their squads feeling scared," Welch continues. "Because we know everyone's situation, both personally and where they stand with their clubs, we can at least deal with things on an individual basis.
"Players all want to do the right thing. But the issue going forward – and actually, it's happened already – is players being pressured into something as a group. Representative groups like the Players Cricket Association and the Rugby Players' Association are working hard for them. We as agents need to support our individuals, too. "
For now, agents like Welch are having to deal with these issues on a daily basis. Agencies are doing their best to adapt to working remotely, they too are praying for definitive answers for their own livelihoods. Like everyone else, they can only tread water. And like everyone else, their sights for most of the day are set on social media for any sliver of information and, invariably, light relief.
That yearning for information has brought social media producers to the fore in this era, whether involved in breaking bad news or helping us through it. For those directly behind the club, league and federation accounts, they were the first ports of call for news of postponements and cancellations were broken one after another.
After a period of adhoc crisis management for these accounts, the onus has shifted to putting on a brave front.
"For sport right now, it's to ensure fans know we're not waving the white flag," says Pranav Soneji, co-founder and director of digital agency LiveWire Sport, who have a range of high-profile clients.
"The key fundamentals don't change at a time like this. It is all about engagement and now is a great time to ask people for their favourite moments, favourite memories. And, of course, keeping them abreast of developments. They don't want to be kept in the dark."
Nostalgia is filling the void effectively so far. In fact, the appetite for old content has whipped up to such an extent online that television companies are pandering to meet these demands and repair their ravaged schedules.
The BBC are launching a new "Match of the Day" which focuses on classic Premier League matches, ITV will show all 31 matches from Euro 96 on their ITV hub in lieu of Euro 2020, while Sky Sports Cricket will replay both the 2019 World Cup final and final day of last summer's Ashes series when Ben Stokes did the unthinkable.
"What you've seen already is the best of social media when it comes to sport," says Soneji. "People are talking about their favourite sporting moments with complete strangers which is now more valuable than ever. There's acceptance as well that we're all in the same boat."
—
Mark Gevaux is known more familiarly as "The Ribman" and has been a staple at West Ham matches for more than a decade. Establishing himself wasn't easy, but the help of diehard regulars and a strong online presence has seen his business thrive from market stalls into one of the worst kept secrets on the street food scene.
A lifelong West Ham fan and season ticket holder, he used to operate out of the back of the Boelyn Tavern on match days before the switch from Upton Park to the London Stadium from the 2016/17 season. Now, as well as two spots around the ground, the club also enlisted his services in their Boelyn Bar hospitality suite.
"Trade wise, we have lost around 1,000 portions per game," Gevaux tells The Independent. "Things were really busy with the football, the markets and some of the restaurants I used to supply. Then all of a sudden we've lost it all."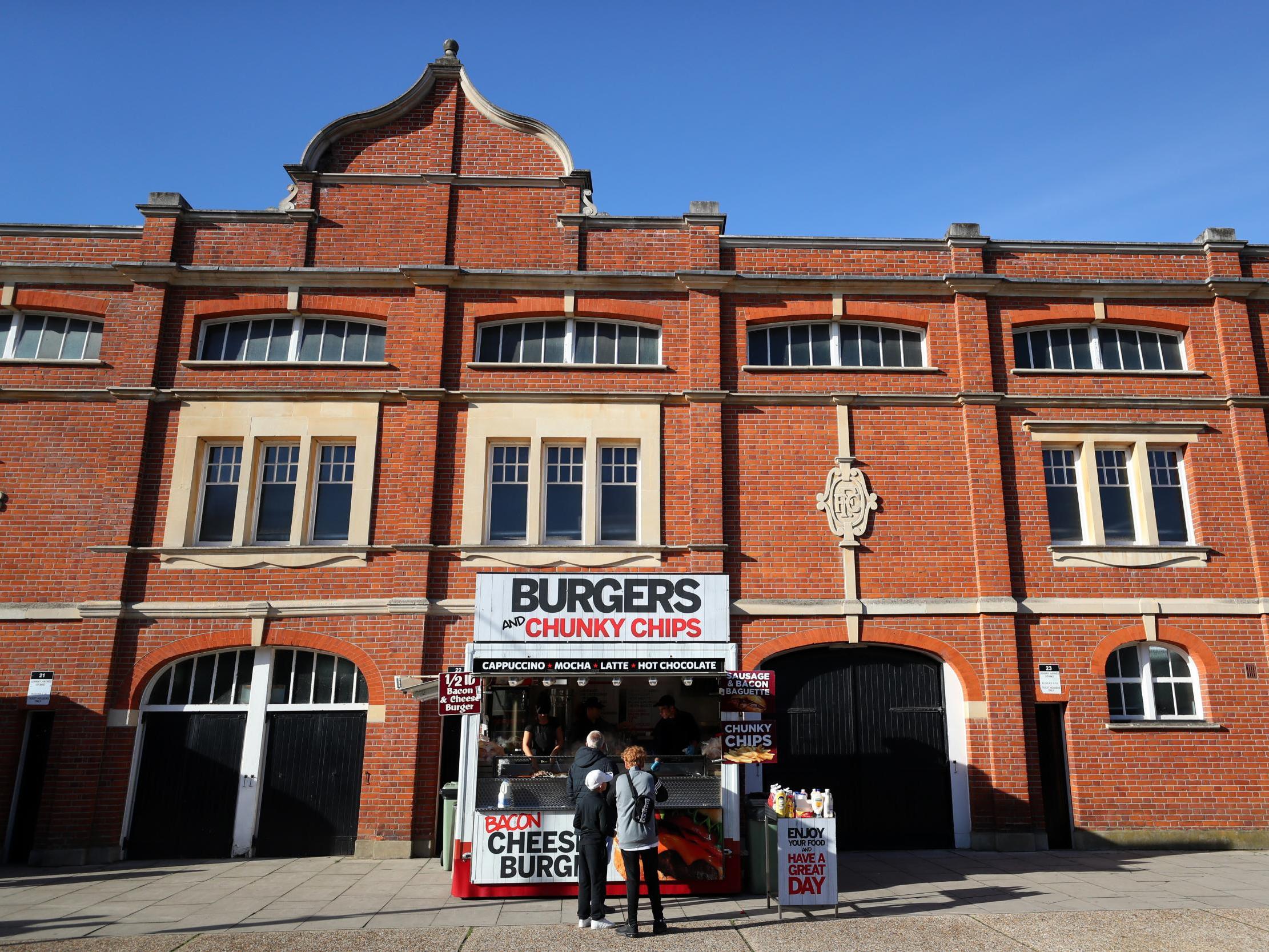 The shutdown of Premier League football has meant a struggle for purpose, too. Gevaux's routine was to working through the night from Wednesday to cook a tonne of ribs ahead of a Saturday kick-off. He would be set-up by around 1pm and usually sell out in time to take his seat for kick-off. On many fronts, the lack of football has been a hammer blow.
Unlike others, Gevaux stopped trading weeks before any official shutdown, having gauged the severity of what was happening in mainland Europe through his wife with her family and friends in Spain. He finds it strange the government did not try to get ahead of the curve because being assertive allowed him to understand how he could best cope in this worst-case scenario.
He still drops-off "a few hundred kilos" of ribs to people at Hackney Wick station from the boot of his car. "Funnily enough, I'm classed as a key worker because I'm in the food industry," he says. But adapting has been crucial. As well as his ribs, he is well-known for his range of hot sauces which have done a roaring trade with people stocking up amid their lockdowns.
On Saturday, he sold out of his Christ On A Bike, Holy F*** and Bacon Holy F*** sauces along with his Holy F*** Rib Rub in the space of 15 minutes. Monday and Wednesday saw similar activity on his side. He says he is struggling to keep up with the demand, in the best way possible.
"Online sales are going really well so hopefully, fingers crossed, that will get me through. I really am one of the lucky ones. A lot of traders reliant on football crowds have worked hard for years. And they're going to lose everything, absolutely everything."
—
For a sports trader, there has never been a time like the present. Full-time gamblers have their specialities, but being able to work across multiple sports helps ensure their income is steady across a year. The timing of this shutdown, as the football season was due to merge into a lucrative summer of cricket, could not have been worse.
As with agents, the gambling industry being in strife won't bring out the violins. But those who have worked tirelessly to find an edge and make a living from it are now facing months with no income, with no grounds for any government assistance.
"My two westies are going to get more walks now for a starter," jokes Neil, an exchange bettor on cricket, football and politics. Neil has gone from full-time trading non-stop for 12 years to a complete standstill. "It really is unchartered territory."
The lack of cricket, Neil's main earner, presents a huge problem, with the Indian Premier League starting a period which saw franchise, domestic and international fixtures right the way throughout the summer. Usually, the biggest barrier to making money on cricket is the weather, but even that provides the opportunity to profit on a fluctuating draw price in a Test match or the "completed match market" for a limited-overs fixture.
"Cricket [his main earner] is such a 365-days-of-the-year sport that you take it for granted that there will be another game the next day. After a bad day's trading, it's one of the things I often remind myself, that there's another game tomorrow."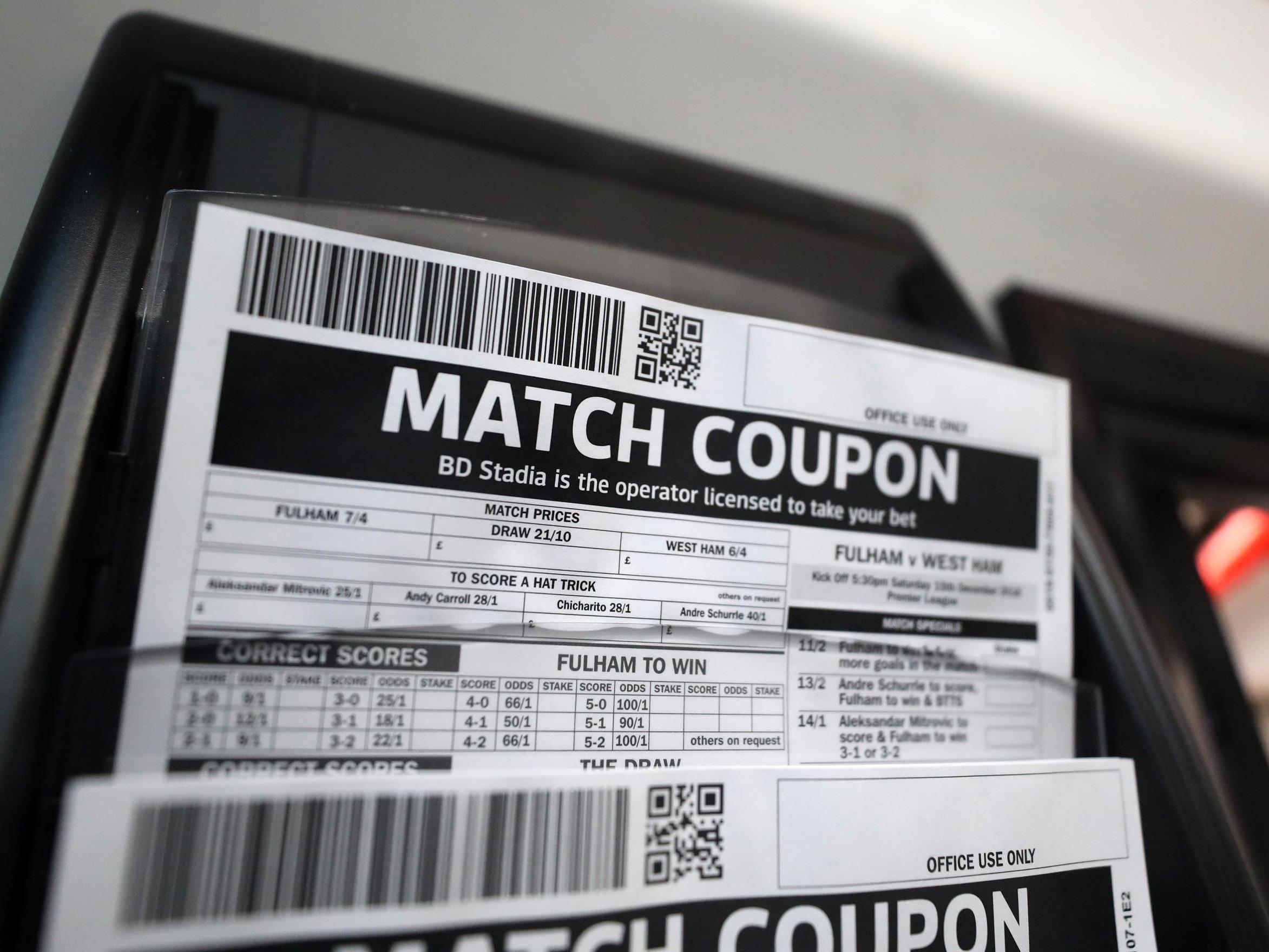 Neil estimates if the IPL does not go ahead, which looks set to be the case, it would cost him around £5,000 across those two months, and appreciates others will miss out on significantly more. Another trader contacted by The Independent estimated he would lose out on close to £40,000. The average money traded on the Betfair Exchange for an IPL match can average out at £70m across a tournament.
Other traders have been diversifying their skills beyond sport. "I have moved into the financials and stocks," said another trader. "The crossover is pretty strong in terms of looking for the best entry points in a market and selling accordingly." They admit enjoyment is not quite the same as watching sport but cede the end result – money coming in – is all that matters.
Neil, though, is worried: "I will have no income till the cricket comes back. Financially I can take the hit but talk of no cricket perhaps till the Autumn is very concerning. It's not just about the money though. I love what I do and it will be a big hole to fill. I know it will be the same for many other sports traders who get so much out of this job."
That is the crux in all of this. We all have a vested interest in sport, even if we think we don't. Careers, livelihoods and mental wellbeing are affected by its absence, and if not yours then certainly someone you know.
Across the board from agents to media types to caterers to sports traders, the reason they are in these occupations is to be as closer to the sports they love. Op until now, it has brought them tremendous joy.
Now the days feel empty, and with each change in government advice or altered contingency plans from sport's governing bodies, those individuals are left waiting on every word. Trying to keep their spirits up and their heads above water.
Source: Read Full Article