Keke Palmer to Host the 2020 MTV Video Music Awards
Keke Palmer is set to host the 2020 MTV Video Music Awards. Scroll on to watch the star's first promo for the Aug. 30 award show.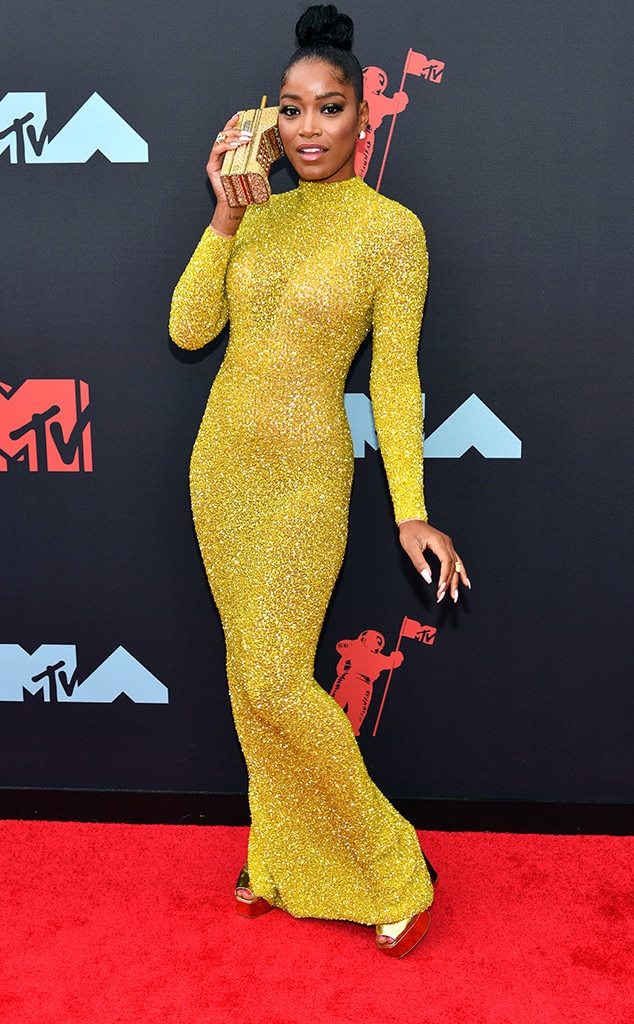 Keke Palmer is hosting the 2020 MTV Video Music Awards!
On Thursday, Aug. 6, the network announced that the Hustlers star will front the upcoming award show, set to air live on Aug. 30. "We're thrilled to have the multi-talented Keke Palmer as this year's "VMAs" host," said Bruce Gillmer, President of Music, Music Talent, Programming & Events for ViacomCBS Media Networks. "Keke is an energetic force and a quadruple threat with unmatched comedic wit who will make this year's show truly unforgettable."
Along with this announcement, MTV also released its first promo with Keke and her character from True Jackson, VP. "True, I'm hosting the MTV Video Music Awards!" Keke tells her Nickelodeon character, who now goes by True Jackson, CEO, in the clip. "The VMAs! Summer's biggest stage with the world's biggest artists."
Later on in the video, the 26-year-old recruits True Jackson to help her create a look that says "snack, sticky, thick."
The promo video also features Keke singing the True Jackson, VP theme song "Change It Up," with a special new VMA twist.
Trending Stories
Taylor Swift Reveals Who She Named Her "betty" Characters After
Gwyneth Paltrow Reveals When She Knew Chris Martin Marriage Was Over
Why JonBenét Ramsey's Murder Remained a National Obsession
In addition to Keke hosting, the VMAs will also include performances from BTS, Doja Cat and J Balvin, all of who are nominated. Lady Gaga and Ariana Grande both scored nine nominations ahead of the award show, leading the list of honorees, while Billie Eilish and The Weeknd received six nods.
You can check out the complete list of nominees for the 2020 MTV Video Music Awards HERE.
The 2020 MTV Video Music Awards will take place on Aug. 30 in New York City.
Source: Read Full Article