Lacoste Puts a Modern Spin on Country Club Glamour at Los Angeles Concept Store
To celebrate the opening of its newest design chapter — a shopping experience that offers a fresh take on country club vibes — French heritage brand Lacoste hosted a gathering inside its Los Angeles boutique. Lacoste Country Club is the first of many retail narratives to take place inside the label's Melrose concept shop, which will be reimagined every six weeks. To kick it off, the brand invited a selection of fans and friends to immerse themselves in the design with a party that brought the Country Club to life.
Led by a modern take to what country club glamour looks like, guests including Kehlani, Fencer, Kayla Seah, Guillaume Viau and DVSN, gathered inside the shop, which offers a nod to Lacoste's roots in sport and while highlighting its present day transcendence into streetwear. "We wanted to pay homage to our heritage and add a southern California twist to connect with the L.A. community," says Lacoste's SVP of Marketing, Jason Kim. "The inspiration for Country Club was drawn from what I've seen in L.A. over the years with its tropical foliage, vintage styles and colors that really birthed the idea of what a Lacoste Country Club would be if it was a real place."
This comes through in a clean-lined, tennis-inspired design on the ground floor, mimicking a classic court. Contributing to the retro aesthetic and as an homage to Lacoste's noteworthy history, banners display archival images of  the brand's founder René Lacoste, vintage campaign imagery and photography of Lacoste tennis ambassadors throughout the years. The centerpiece of the store is a bright rose quartz-colored ping pong table that pops against the green surroundings and is complete with custom crocodile green Lacoste paddles.1 of 6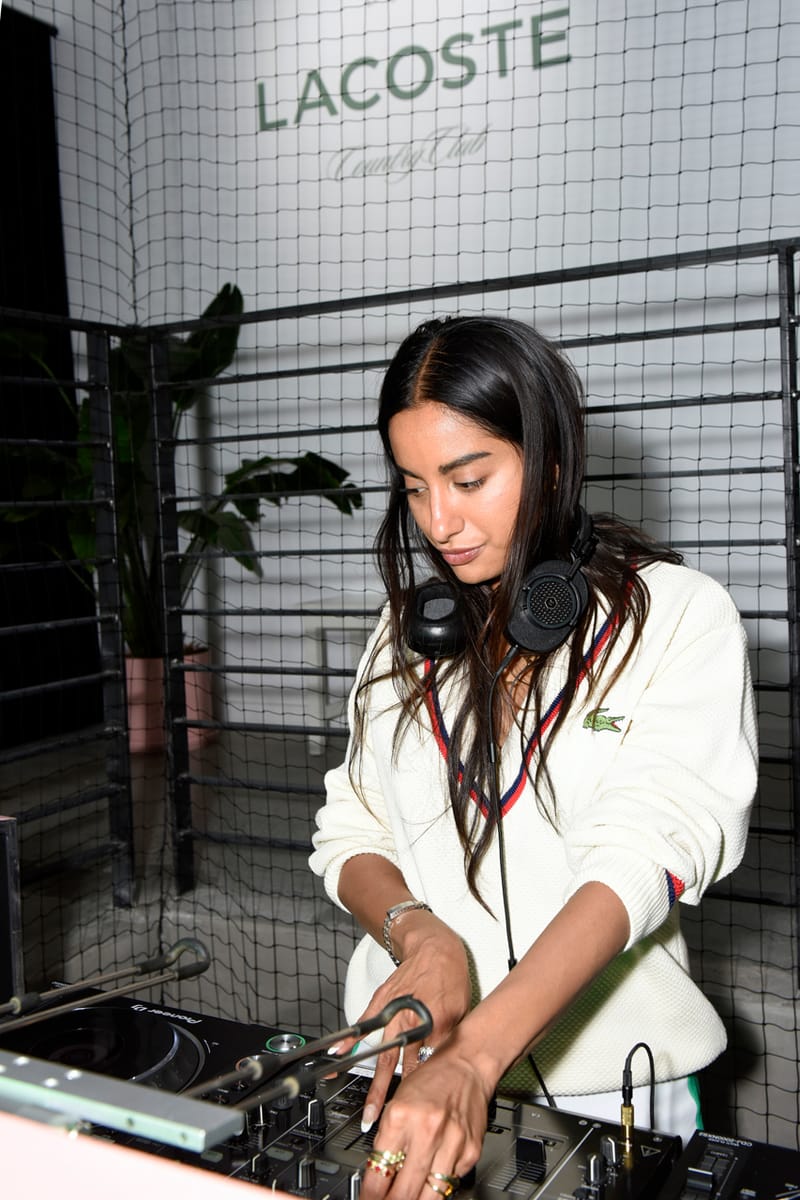 2 of 6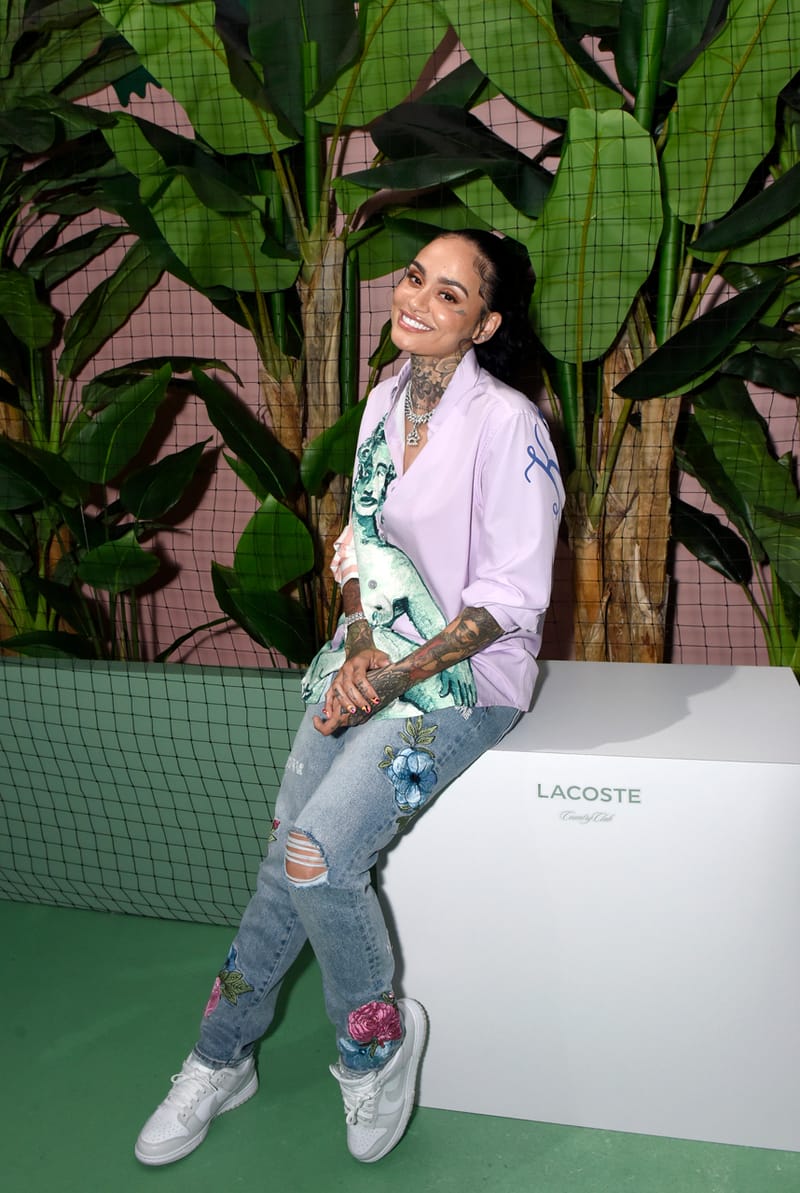 3 of 6
4 of 6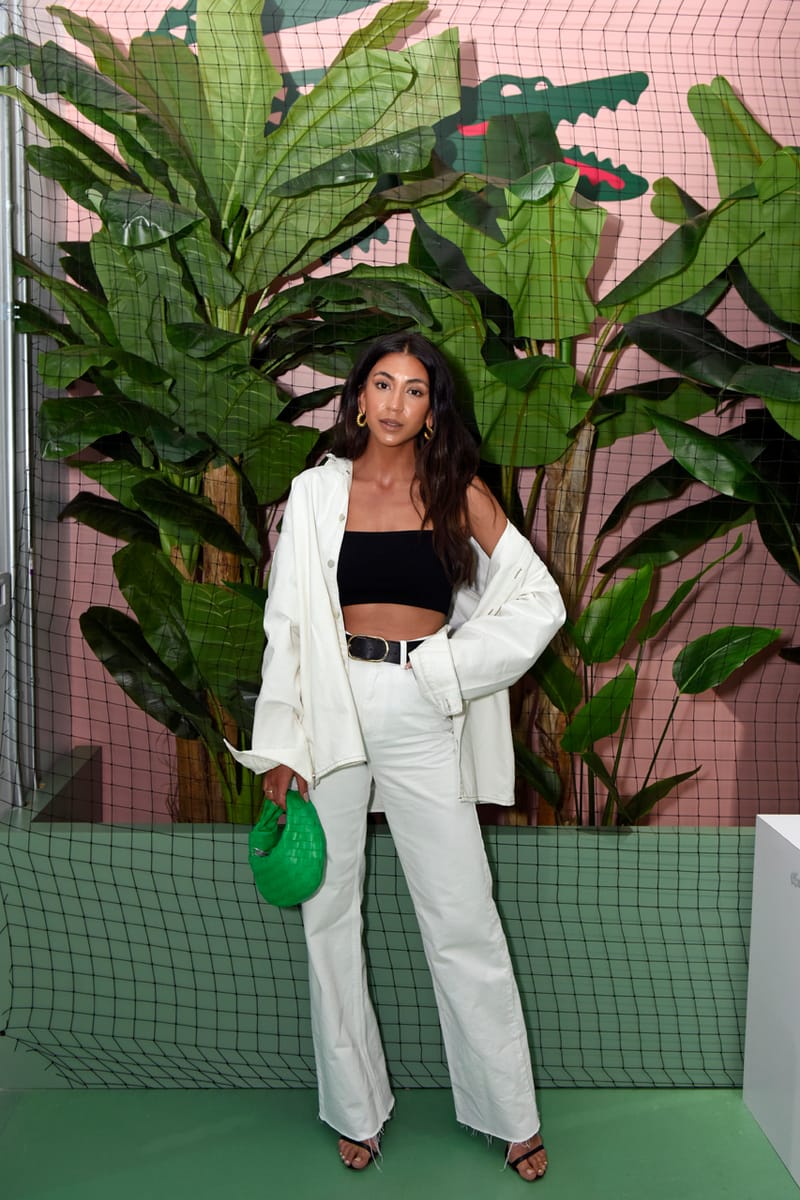 5 of 6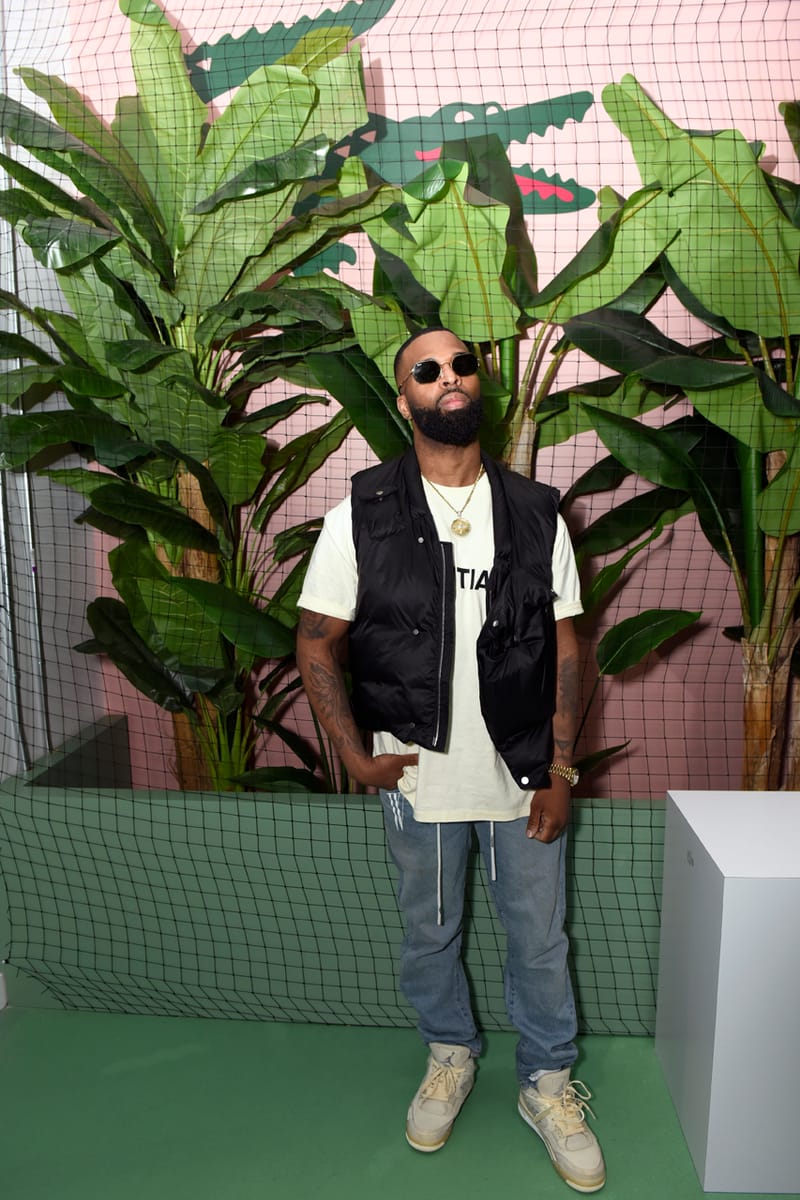 6 of 6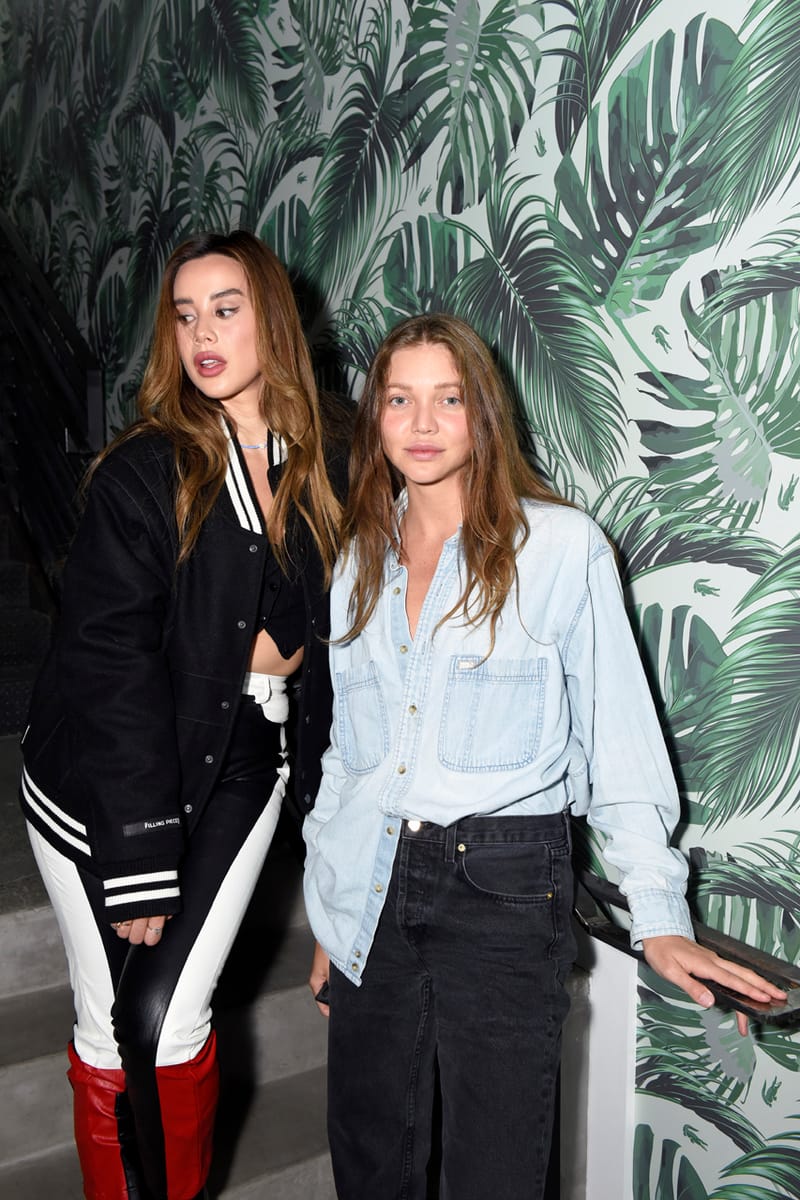 Adding a bit of friendly competition to the setting, attendees participated in a table tennis tournament as Devin Lucien and DJ Amrit filled the space with lively music. The invitational consisted of a bracket style tournament where guests were invited to go head to head in matches up to 11. "The idea of the table tennis tournament was to connect young Hollywood's cultural tastemakers and influencers with Lacoste's deep roots in tennis in a fun way, while remaining conscious of social distancing," says Kim. In between turns at the table, those in attendance enjoyed drinks provided by h.wood property 40 Love and vegan burgers and fries from the food truck Vurger Co., which was was parked outside.
The distinct take on a country club also translates to the stores's retail assortment, which party goers shopped as they sipped on cocktails. In addition the brand's Core collection on the second floor, the ping pong table is flanked by color coordinated pique polos from the brand's Tennis Sport collection — a fitting selection for the setting. Additionally, an exclusive series of tennis gear, including Tecnifibre rackets, bags and accessories and a limited-edition Lacoste branded L20 racket, are also on hand along with a complimentary racket stringing station.
View this post on Instagram

A post shared by HYPEBEAST (@hypebeast)
The Lacoste Country Club is open now through June 6 at 8481 Melrose Place in Los Angeles. To learn more or to shop its selection of tennis gear, head to the brand's website.
Source: Read Full Article