Look Back at Peter Kraus and More Men Who Almost Became The Bachelor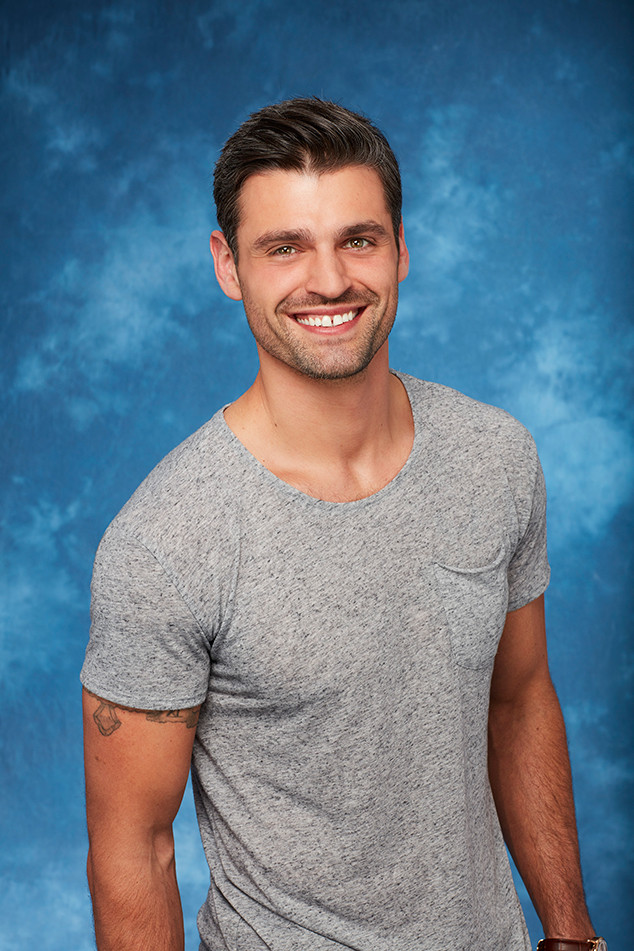 Craig Sjodin/ABC
What could have been…
Peter Kraus gave Bachelor Nation the ultimate flashback on Thursday when he appeared on The Ben and Ashley I Almost Famous Podcast.
As fans will recall, the personal trainer from Madison, Wis. appeared on Rachel Lindsay's season of The Bachelorette. Kraus didn't want to propose, and he and Lindsay tearfully broke up. The attorney ended the season by getting engaged to Bryan Abasolo, and the happy couple tied the knot just two years later.
While many fans were hoping to see Kraus hand out the roses, Arie Luyendyk Jr. got the gig instead. But that doesn't mean Kraus wasn't considered.
During his interview with Ben Higgins and Ashley Iaconetti, the season 13 star claimed he turned down the producers three times before flying out to Los Angeles to have a "formal" discussion about becoming the Bachelor. At that point, Kraus had started to "talk to a girl" and "had feelings for her." Still, Kraus said they weren't in a relationship. When asked if he'd be willing to "leave that or exit that," Kraus said he "wasn't sure."
"Then we really started to talk about the details of the show itself, and how it was really hard for me," the reality TV celeb. "And I couldn't say I would for sure be able to get in an engagement after the end. It wasn't that I knew for a fact that I didn't want to. It was more that I couldn't promise them that I would, and I didn't want to be forced to do it if I said yes to the show."
Then there was the topic of compensation. Kraus claimed he told the producers he already made "considerably more" per year than what was being offered.
"Why would I give up, in my thoughts, like the rest of my life being known as 'Peter The Bachelor' and no longer just Peter for the amount of money that isn't life changing?'" he said. "And so, money was discussed, and we all agreed it wouldn't make sense to pay a ton of money because then you're no longer doing it for the right reasons."
Although, he claimed the money didn't play a "major factor" in the decision.
He also said there were other things he wanted implemented. For instance, he said he wanted to "spend more time with people individually," such as by being able to go into The Bachelor mansion unexpectedly so it didn't seem like the women were "putting on a show" for him. In addition, he claimed he wanted relationship counseling for himself and "the top four or five girls during the process" so they could "work things out on a deep level." He then wanted "continued support" for himself and the person he chose after the show.
"I didn't want to be a dick about it," he said in regards to the requests. "I didn't want to be like, 'I'm better than this' or 'This is what I deserve.' I was just saying like, 'I do actually want to fall in love and get married at some point, but I want to make it under my terms kind of thing because it's my life, it's my long term. It's not just a short-term goal for me.' I understand that the show can progress my life and my career in many ways that it probably wouldn't otherwise. But, at the same time, I was confident enough that I could do that on my own under my own hard work. So, I wasn't going to sacrifice some of my beliefs to be that."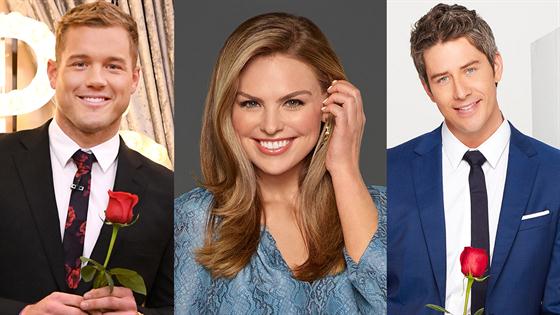 In the end, Kraus and the producers went in different directions. While he claimed he had agreed to appear on The Bachelor Winter Games, he also alleged the producers had texted him saying there had been a "change of plans" and that he couldn't participate anymore. But considering he's still single, would he ever consider returning to the famous franchise?
"I won't do Bachelor in Paradise personally, especially knowing that, like the group of girls that were just on the show were all really young," he said. "I'd like to date 30 and above if possible… I don't think Bachelor in Paradise is quite my thing. Nothing against it, I just don't see myself being successful on there."
Kraus isn't the only one who was considered to be The Bachelor but didn't end up taking on the role. To see other examples, check out the gallery below.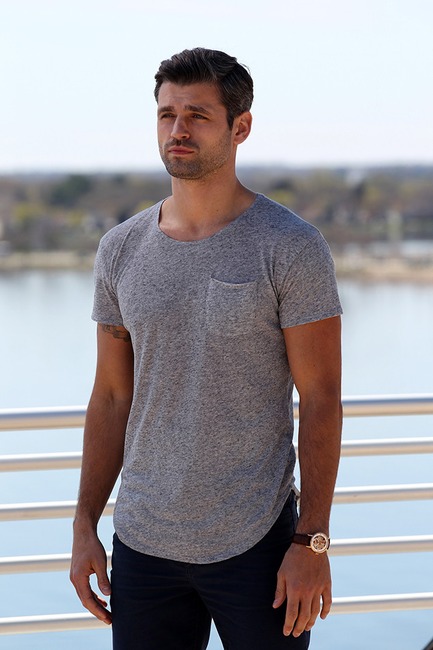 George Burns/ABC
Peter Kraus
Before Arie Luyendyk Jr., who had been the runner-up on Emily Maynard's season of The Bachelorette five years prior, was unexpectedly named the next lead, Rachel Lindsay's beloved runner-up seemed like the obvious choice, given the fan response as soon as the personal trainer/model stepped out of the limo. His dramatic and emotional breakup with Rachel only made the call for him to be the Bachelor even louder.
So what the hell happened, especially since insiders at the time said he was the producers' No. 1 pick?
There were rumors of stalled contract negotiations and Peter's hesitance to propose being an issue, but the non-Bachelor seemed to confirm it was his own indecisiveness that caused him to miss out on the gig.
"When you let uncertainty or fear guide your decisions, you risk missing out on what could potentially be the greatest opportunity of a life time," he wrote on Instagram after the Arie announcement. "So live dangerously, live without the fear of the unknown, and continue to live and love with a heart that is truly open to anything."
But Peter's name still comes up in the Bachelor casting conversation, as he is still—despite a date with Total Bellas' Nikki Bella.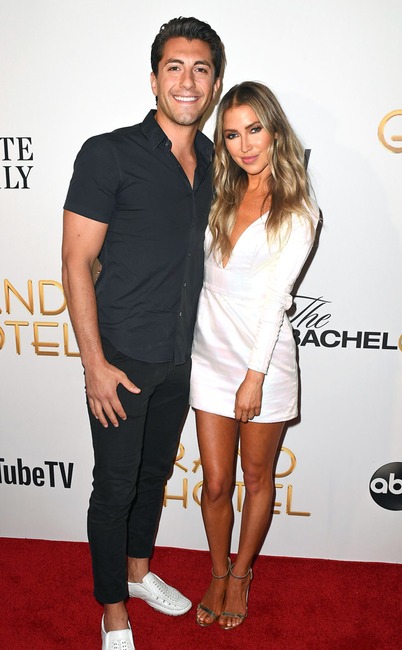 ABC/Matt Petit
Jason Tartick
After Becca Kufrin's season ended with her engaged to Garrett Yrigoyen, producers met with the three other men who rounded out her final four, all fan-favorites, before deciding to go with Colton Underwood after his emotional storyline on Bachelor in Paradise.
One of the fan-favorites for the gig was Jason, who was sent home heartbroken during the fantasy suites episode and won viewers over throughout his time on the show, and expressed interest in being the next Bachelor in his post-show interviews.
Ultimately, Colton's story proved too irresistible for producers, with a source telling E! News at the time, "Colton was by far the safest pick. He's a virgin and he works in non-profit. He screams wholesome, middle America."
After he was not picked, Jason told us, "I was so open to giving The Bachelor an opportunity [for me] to find that person. I thought that it would put me in the best position to find my person, my one."
And it all worked out in the end: viewers were treated to Colton's iconic fence jump before he found love (but not an engagement) with Cassie Randolph, while Jason got his own happily ever after when he fell for fan-favorite Bachelorette Kaitlyn Bristowe. Dating since early 2019, the couple lives together in Nashville and adopted a dog, named Ramen Noodle. Oh, and Colton is Ramen's godfather.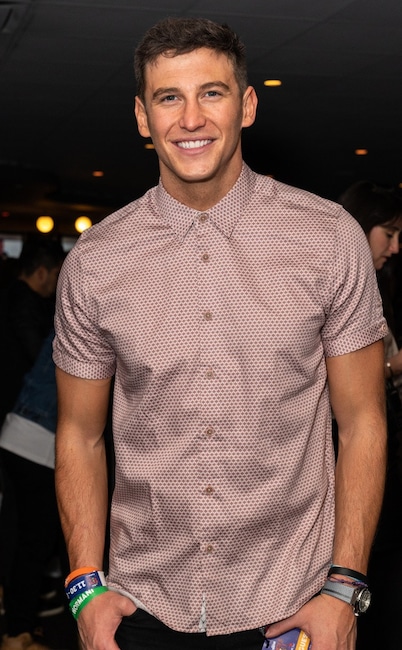 Paul Herbert for iHeartRadio
Blake Horstmann
In addition to Jason, producers also met with Blake, Becca's devastated runner-up, before officially announcing Colton as their next lead, and it seemed like the beer salesman was actually the fan-favorite to the gig after his emotional journey during The Bachelorette. In fact, ABC was concerned Blake
"The hardest turn that a lead has to make is then getting the empathy toward, 'Oh my god, now I know what this person went through.' And for him to have to say, 'Now I know what Becca went through,' and break someone's heart…you just want to make sure he can handle that because I think he is a guy that loves deeply and there's a potential to fall in love with not even two women, but three or four, which would make for great TV," Rob Mills, ABC's SVP of alternative series, specials, and late-night programming explained at the time. "But you will definitely want to do right by him as well. That would probably be the big thing, but he certainly has a lot of the attributes you love seeing in Bachelor."
Of course, producers ultimately went in a different direction, and after the announcement, Blake took to Instagram to congratulate Colton and wish him luck, as well as thank the fans for their support.
"I wanna thank you all for the support over the last few months! It has been incredibly humbling and it means the world. There really is nothing like #bachelornation," he wrote. "I wouldn't change the man I am if I was the bachelor and wasn't going to change the man I am to become the bachelor. I am excited to close this chapter and see what the future holds!"
Well, the future held a "dumpster fire" turn on Bachelor in Paradise season six, when his various hook-ups (most notably at the Stagecoach country music festival) when several Bachelor Nation contestants, including Caelynn Miller-Keyes, Kristina Schulman and Hannah Godwin, were exposed. As the drama played out on-screen, it also took over social media, with Blake sharing private text messages between him and Caelynn ahead of Paradise in an attempt to clear his name.
"Blake himself was an absolute dumpster fire," Chris Harrison recently told E! News of Blake's BIP run. "He was just a car wreck."
Article continues below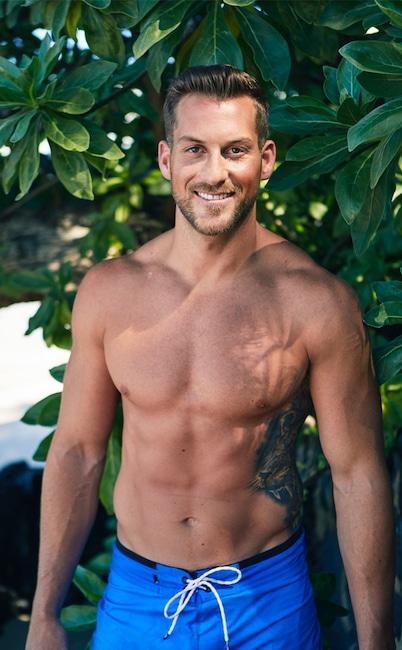 MTV
Chase McNary
Just like Luke, Chase, also from JoJo's season, felt a bit blindsided when Nick Viall was announced as the star of season 21.
"I went through the negotiations, I accepted the offer, I signed the contract," Chase told Us Weekly. "I talked to my family friends about being the Bachelor. It was the Monday before they announced it that they told me I wasn't the Bachelor. So I found out with the rest of the world that it was Nick."
The personal trainer decided to step away from the franchise and join other reality TV franchises, heading to MTV for stints on Ex on the Beach and The Challenge.
As for why the Nick trumped Chase and Luke for the job, Chris Harrison explained on Good Morning America that after three "sincere" appearances on the franchise's shows, a season starring Nick felt "just crazy enough to work."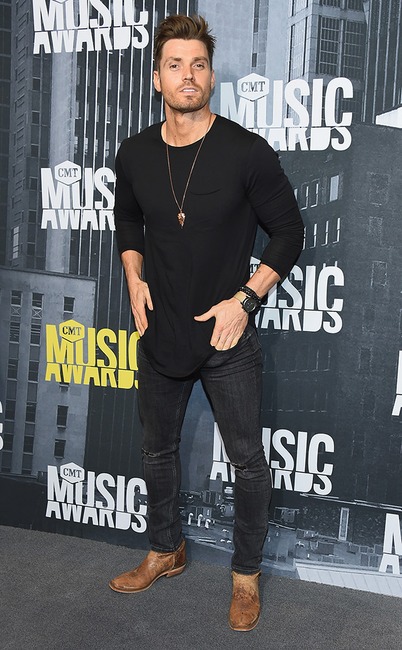 Michael Loccisano/Getty Images For CMT
Luke Pell
While he would go on to become somewhat of a Bachelor Nation villain after his cold and calculating turn on The Bachelor Winter Games, the country singer/veteran who made it the final three of JoJo Fletcher's season was once this close to being the next leading man. In fact, he had signed the contract and everything before producers called an audible and surprised everyone, including Luke, by going with Nick Viall after his time on Bachelor in Paradise.
"I was supposed to fly to L.A. Monday and already had all my bags packed. They called me Sunday night and said it wasn't me," Luke told E! News at the time. "I didn't know who the Bachelor was—I found out with the rest of America."
He continued, "I'm fine, I'm content…I felt like I didn't deserve that. It's the way they handled it. me to be genuine and authentic and open and vulnerable…and then I don't get genuine and authentic in return from the organization."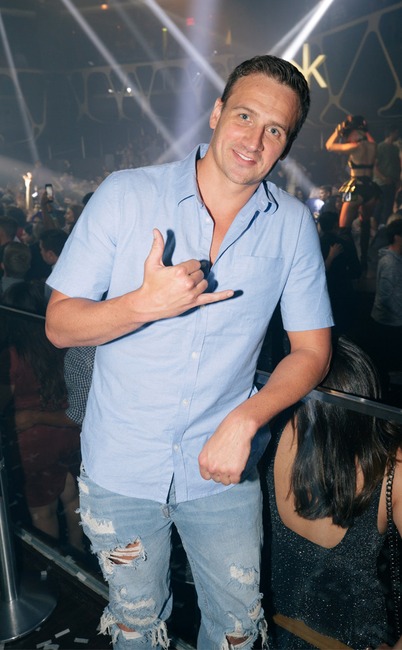 Joe Janet/Hakkasan Group
Ryan Lochte
Back in 2012, fresh off of his star-making turn at the Olympics, the swimmer was actually in talks with producers for the gig.
"No money has been talked about with regard to the Bachelor, but yes, he has been approached," a source said at the time, "He is open to featuring his dating life on TV."
The decision came down between Lochte, Arie Luyendyk Jr. and Sean Lowe, with producers ultimately saying "Jeah!" to Sean, who went on to become the only Bachelor to marry his final pick.
Instead of handing out roses, Lochte decided to star on his own reality show, E!'s What Would Ryan Lochte Do?
Lochte ended up finding love off-screen, marrying Kayla Rae Reid in January 2018 and the couple has two children together.
Article continues below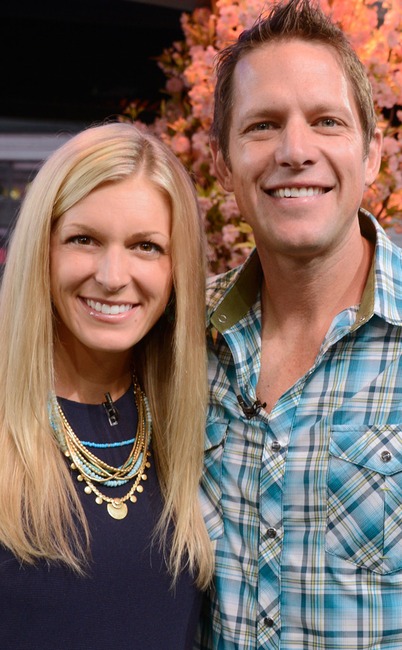 Ida Mae Astute/ABC via Getty Images
Chris Lambton
America fell in love with Chris, the sweet landscaper who had just lost his mother, during Ali Fedotowky's season of The Bachelorette, and he was the No. 1 guy for the producers, who brought him in to meet all of the bosses and attempted to woo him with a trip to Los Angeles and an appearance at a charity golf event.
But then fate intervened, and Chris met his future wife Peyton Wright, a contestant from Andy Baldwin's season and Bachelor Pad, at that very event, and nine months later, they were engaged.
"They offered me a good amount of money, way more than I'd make landscaping," the HGTV/DIY Network star said on the Reality Steve podcast. "but again, I talked to my brothers and my dad about it, and Peyton got in the picture and that relationship was starting."
Chris and Peyton have two children and live in Massachusetts, where Chris was recently elected to his hometown's board of selectmen.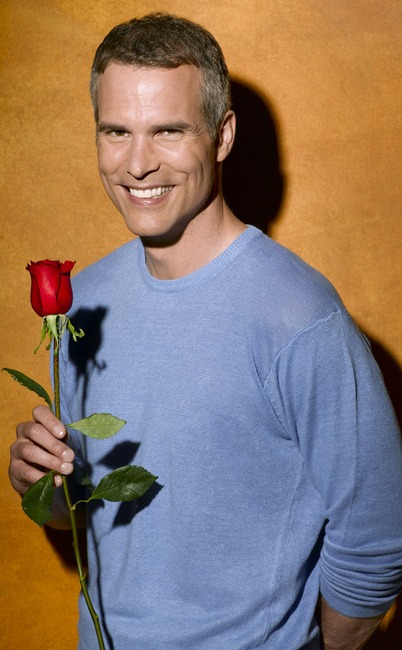 Bob D'Amico/Walt Disney Television via Getty Images
Jay Overbye
Before the franchise courted criticism in 2015 for having two women—Kaitlyn Bristowe and Britt Nilsson—serve as the Bachelorette on night one and allowing the men decide who would ultimately get to keep the title, they actually did the same thing with two men in 2004 during The Bachelor's sixth season.
On night one, the ladies met Byron Velvick, a divorced pro fisherman, and Jay, a real estate agent and former model, and by the end of "Lady's Choice Ceremony" they had to choose which 40-year-old they were most excited to continue getting to know. Ultimately, Byron won the vote.
"I got a call from [ABC], and they said 'Hey, we have great news for you! You are chosen as the Bachelor!'" Jay later recalled of his brief time as the Bachelor during an interview on the Here to Make Friends podcast. "They were congratulating me, and they said, 'Just so you know, there's going to be another Bachelor.' "I was like, 'Wait a second, that's not fair! I just went through this whole process as the one guy!'"
While he didn't find love on The Bachelor, Jay did reveal he's been in a committed relationship since 2009, and married in 2015. "It was meant to happen later for me," he said.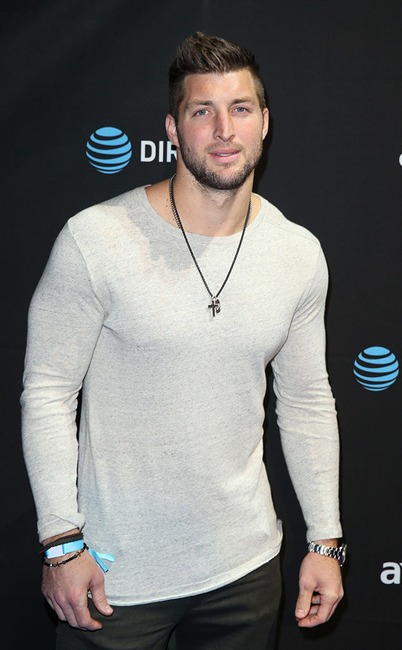 Joe Scarnici/Getty Images for DirecTV
Tim Tebow
Back when producers considered bring in fresh faces as the next lead rather than cast from the previous cycle, the religious NFL star was approached about taking on the role.
"I met about him becoming our next Bachelor, I think he'd be a great Bachelor," Harrison said on Access Hollywood in 2012. "He did say yes, but he'd never do it. He has a little job called quarterback in the NFL."
Just 24 at the time, Tim, who had previously made headlines when he revealed he was saving himself for marriage, set the record straight on Twitter.
"Haha rumors can be crazy! Even though I've watched the show before, I'm definitely not gonna be on the Bachelor. #JessePalmer," Tebow tweeted, referring to the former New York Giants quarterback who did go on The Bachelor back in 2004.
In January 2019, the Million Dollar Mile host announced he was engaged to Miss Universe 2017 Demi-Leigh Nel-Peters.
Article continues below
Fans can expect to see Clare Crawley hand out the roses on the next season of The Bachelorette.
Source: Read Full Article