Meghan Markle Always Thought Kate Middleton Was 'Uptight,' Duchess of Sussex's Friend Claims
Meghan, Duchess of Sussex is no longer a senior royal and the days of her smiling and laughing with her sister-in-law Catherine, Duchess of Cambridge seems like so long ago. The last we saw of the women together was an awkward instance during Commonwealth Day on March 9.
Meghan and Prince Harry exchanged brief pleasantries with Prince William in Westminster Abbey before he sat down, but Kate did not even make eye contact with the Sussexes. Now, one of Meghan's friends is claiming that she always thought William's wife was "uptight." Here's more on that, plus who else said Kate could relax a bit and what those who know the Duchess of Cambridge have said she is really like.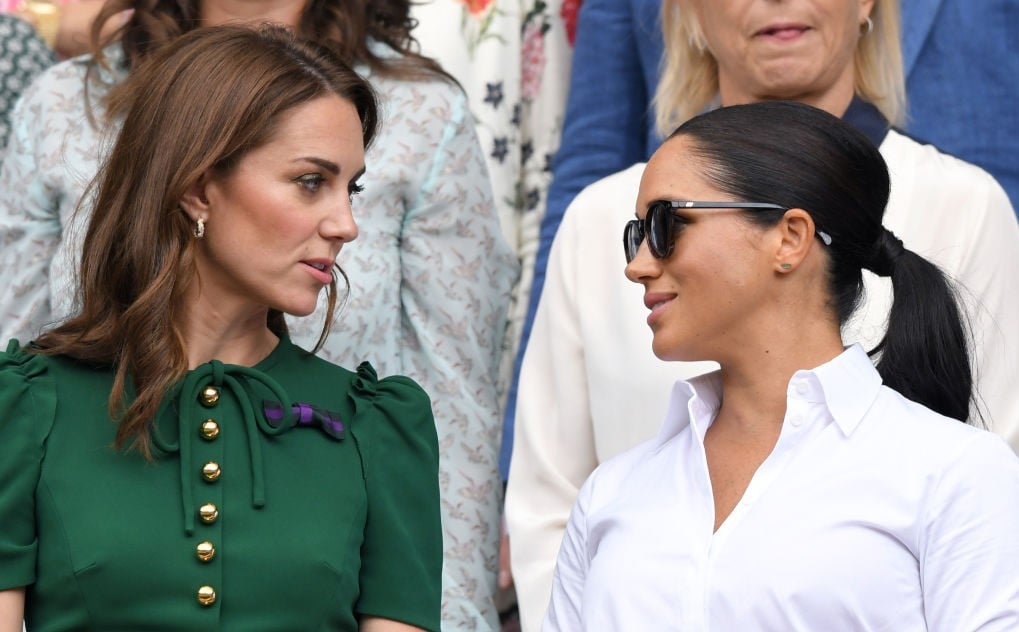 Meghan's friend claims duchess thought Kate was very 'uptight'
Following a series of their final engagements in the U.K., one Meghan's pals told the Daily Mail what the duchess thought of the royal family's reception when she returned to London.
"It's still weird to her that no one hugs and that everyone is so uptight, especially Kate," Meghan 's friend said. "It's obvious that Kate and William do not approve of their choices and that you could cut the tension with a knife."
The insider added that Meghan and Harry feel they made the right decision because they want their son to grow up in a loving environment "filled with laughter and joy and lots of hugs."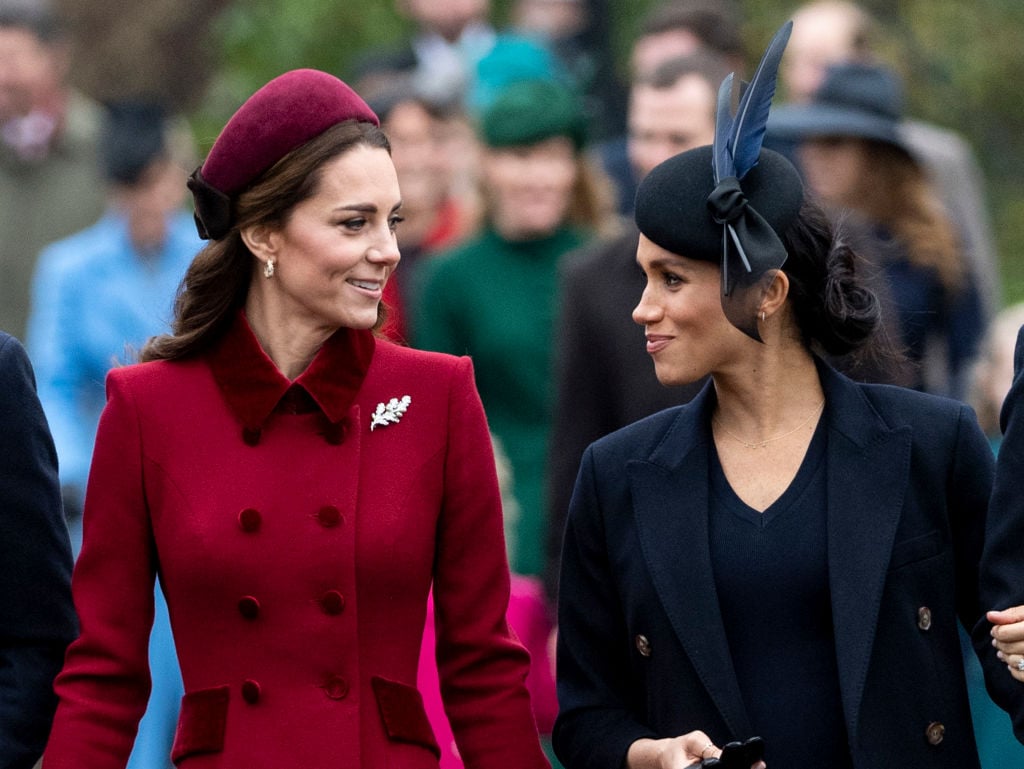 Princess Diana's confidant said Kate should 'relax a bit'
Someone else who previously made comments about Kate being a bit uptight is Princess Diana's former astrologer, Debbie Frank. She explained that the future queen is not like her mother-in-law.
Frank said that Kate needs to "relax a bit more." She told Yahoo's Royal Box that they're so different because "Diana really warmed to people who were relaxed with her."
Frank also compared the Duchess of Cambridge and the Duchess of Sussex's personalities.
"Meghan is a complete firecracker of a girl — a throwback to the days of The Queen Mother and Princess Margaret. [Meghan] is a huge contrast with Kate, who's very elegant and very dignified," Frank explained. "[Prince Harry's wife] is a very different person from Kate who's careful and cautious; she's going to do things properly and slowly and think about them."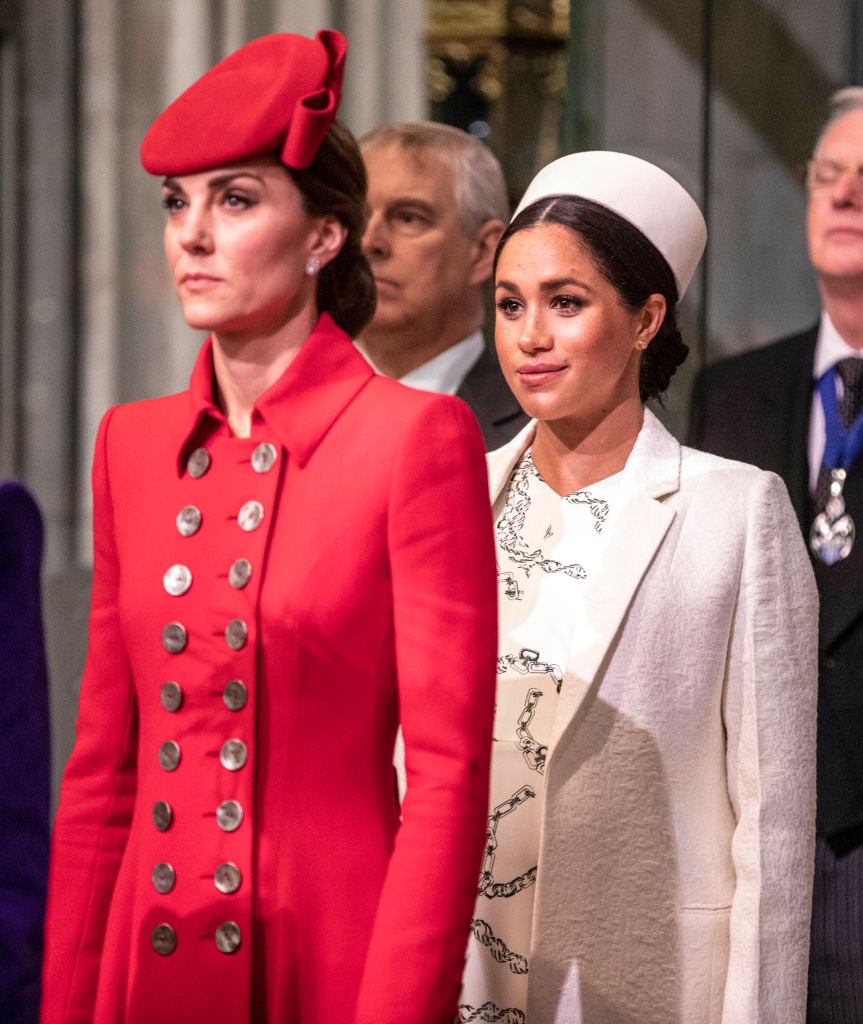 Kate's classmate denies the duchess is uptight says she's 'easy going'
Despite these claims, one person who knew the Duchess of Cambridge years before she became a royal said that Kate is actually "easy going."
Clarissa Sebag-Montefiore attended Marlborough College where Kate and Pippa Middleton also went. After Kate and William got engaged in 2010, Sebag-Montefiore was often asked what the now-duchess was like in person. Prior to the couple's 2011 wedding, Sebag-Montefiore penned a piece for the Guardian titled Don't be fooled by the school — Kate Middleton is no snooty Sloane.
Sebag-Montefiore wrote that she's been asked many questions about William's bride including, "Was Kate queenly at school?"
"Not in the slightest," Sebag-Montefiore responded. "Kate was ordinary, hard-working, athletic, and easy-going. Media depictions swing between a snooty Sloane and a dastardly commoner. Both are wrong."
Read more: Kate Middleton Told Prince Harry She Felt Like She 'Lost a Brother' Upon His Return to U.K., Claims Royal Source
Source: Read Full Article