Meghan Markle's Addresses George Floyd's Death and Faces Hate From Racist Trolls
Meghan, Duchess of Sussex has been lying low in recent weeks, following her move to LA. Their move coincided with the COVID-19 pandemic, so Markle and her husband, Prince Harry, have only been seen in public on rare occasions.
Still, in light of recent world events, Meghan decided to speak out. In a video released in honor of an all-girls school's graduating class, Meghan made a rare statement about the recent death of George Floyd and the subsequent wave of emotion that has overtaken the world.
As with almost everything that Meghan does, her statement instantly made waves — and also brought out the haters. 
Meghan Markle's history with racism
RELATED: Meghan Markle Finally Gets to Speak Her Mind Without Royal Backlash
Meghan is, unfortunately, no stranger to racism in her personal life. Long before she became a member of the royal family, Meghan, who is biracial, made a habit of speaking out regarding her own experiences with racism, both in Hollywood and as she was growing up.
In a video that was released in 2012, Meghan revealed: "For me, beyond being personally affected by racism, just to see the landscape of what our country is like right now, and certainly the world, and to want things to be better." 
Sadly, when she married Prince Harry, she began suffering racist treatment from British tabloids and even some members of the public. Several tabloids even made regular references to her race in a negative way, causing Prince Harry to speak up in his wife's defense.
Even Meghan's friends, such as actress Priyanka Chopra, recognized that the duchess was being unfairly targeted by the press. 
What did Meghan Markle say in her commencement video?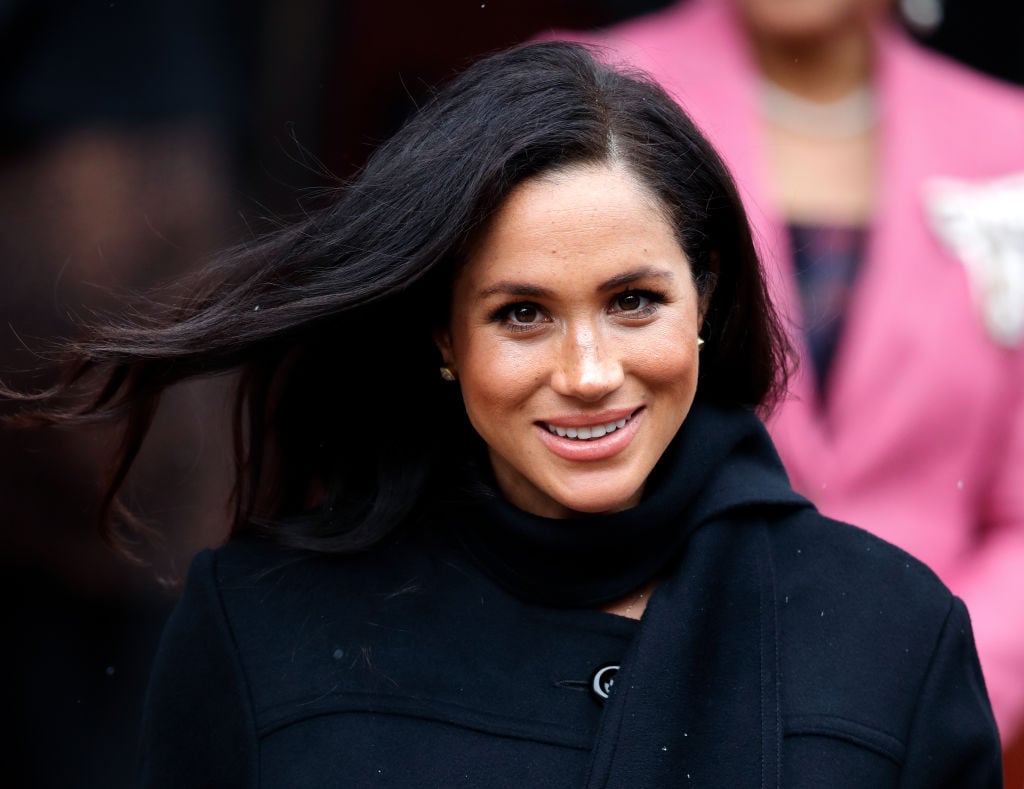 When Meghan and Prince Harry announced that they were stepping down as senior members of the royal family in January 2020, many were shocked. Still, some supporters weren't surprised, believing that the harsh treatment that Meghan had been receiving in the tabloids had quite a lot to do with the young family calling it quits.
Meghan's own history with racism makes her recent video that much more stirring. In the video, which was filmed for the graduating class of Immaculate Heart High School, Meghan revealed everything that she has been seeing in the news lately has been personally "devastating," and that she nervous.
She said: "I was really nervous that I wouldn't, or that it would get picked apart, and I realized—the only wrong thing to say is to say nothing." Calling out some recent victims of racism, including George Floyd and Philando Castile, Markle reminisced about the 1992 Los Angeles riots, and ultimately, called upon the graduates to "lead with love" and to use their voices for change. 
What did people have to say about Meghan Markle's video?
While many people spoke out in praise of Meghan's impassioned speech, there were a few who found ways to slam the former royal and negate her message. Katie Hopkins, a British political personality, called Markle's video "D-list" acting, and several people chimed in on social media to agree with her, claiming that Markle's video was nothing less than an audition tape for her next acting gig.
Some comments that Meghan received since the video's release have been so inflammatory that Twitter users have posted them, citing the comments as examples of racism being alive and well in the United Kingdom. Instagram account SaintHoax screenshot several of the hateful replies.
Although she did have many defenders, including those who stated that Meghan is in a no-win position, it is clear that Meghan is still struggling to find her footing with the public, both in the United States and abroad. 
Source: Read Full Article