Netflix Star Luke Cook Reveals Shockingly Low Pay Amid Hollywood Strike In Viral TikTok
The Chilling Adventures of Sabrina star fears studios "will be able to starve us out" as he worries about losing his SAG health insurance for his wife and two kids.
Luke Cook is sharing the challenges he's faced as a working actor in Hollywood amid the SAG-AFTRA strike.
In a recent TikTok video, the 36-year-old — who starred on Netflix's Chilling Adventures of Sabrina and has appeared on shows such as Dollface, Katy Keene and Dynasty — detailed why the actors are striking, revealing that he's one of the "95%" of SAG actors who "cannot make a living" from acting alone.
Responding to a TikTok user who wrote, "Nothing like millionaires striking to be even bigger millionaires," Cook opened up about his personal experience in Hollywood, including the low pay he earned on TV spot last year.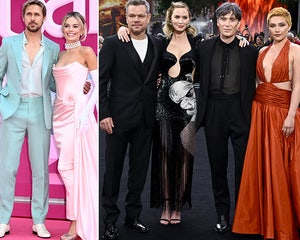 How Barbie, Oppenheimer Stars Reacted at Last Film Premieres Before SAG-AFTRA Strike
"So SAG actors are going on strike. What does that mean? My name is Luke Cook. I'm an actor from The Chilling Adventures of Sabrina, Katy Keene, Dynasty, Dollface, and I am not a millionaire," he began. "I drive a 2010 Mazda S3. My previous car was a 2006 Ford Taurus. 95% of the actors in SAG cannot make a living from acting. They've gotta have side hustles, et cetera. I am one of those actors."
"So the actors that you are thinking of who are the millionaires are usually series regulars or big A-listers in big movies," he added. "The actors who surround them though, or actors like myself, guest stars, co-stars, et cetera. And we're paid chips."
The Australia native then shared an example. "I did a show called Dollface last year. They put me on a billboard on Sunset. Do you know how much they paid me to be on the billboard? Zero," Cook explained. "The amount they paid me to be on the show was not much better."
"I live in Los Angeles and I have two kids," he continued. "I got paid per episode, which is 2 weeks of work, $7,500. Then it's taxed, then a manager takes 10%, an agent takes 10% and a lawyer takes 5%."
Waiting for your permission to load TikTok Post.
TikTok Post Unavailable
Cook stressed that a "huge portion" of the actors strike is for people like him "who need to be paid more for the work that they do, and let them have a portion of the profits that these streamers and these big companies are bringing in."
"So this discussion is not about millionaires. As I said, 95% of the union can't make enough money to live by just doing this job," he said, adding that "your favorite actor probably won't be too affected by this deal," however, "everybody else who surrounds them, who enables them to play the roles that they get to play, who play the smaller roles that surround them, are asking for a better payday."
He concluded, "As someone who's a battler, and I always have a side job, I think it'd be great to get paid money to be in your favorite shows. That just seems fair to me. Like if you see me on tv, I shouldn't have to have two side jobs just in order to survive."
Cook posted the TikTok video last week – and it's received nearly 3 million views and 400,000 likes.
Meanwhile, Cook spoke more about the actors strike in an interview with Page Six.
"This is for actors like myself who rely on side hustles in order to get by because we love to do the job that we love to do and we're willing to make the sacrifice of life, to dedicate our lives to it," he explained. "We're just asking for a fair payday."
Cook also opened up about the reaction to the video, sharing that he's had fellow actors express their gratitude to him for sharing his story on his TikTok as they didn't have "courage" to tell their own.
"I'm like, but we need you to tell your story right now … why don't you have the courage?" he said. "You don't want to piss off the bosses, like your future bosses. I understand that sentiment, I really do. But I just think we need to be a little more courageous right now. If we band together, they can't shoot us all down."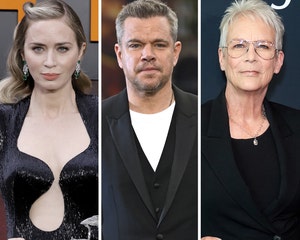 A-Listers Show Support for SAG-AFTRA Strike
He added that the Writers Guild — which of course kicked off the overall Hollywood strike -"have got out there and said some heinous s— about their bosses. Actors are not doing the same thing …I just think we've lost our rebellious spirit. I'm hoping, fingers crossed, that we get some balls, for the want of a better word."
However, Cook said his main concern is possibly losing his SAG health insurance as it covers not only him, but also his wife Kara and their two young sons Chaplin and Ozzie, who were born in November 2020 and November 2022, respectively.
He said he "can live on carrots and water," but he's concerned the strike will continue on to the point that it "will be able to starve us out."
Although many showed support for Cook, he revealed he's also been hit with backlash, admitting that he doesn't really understand it.
"A lot of the pushback that I get, the hate mail that I get, it's from very conservative people — and I'm not a radical leftist by any means," he told Page Six. "So it's funny to have this kind of cruel world, like, 'Get a real job, stop complaining and get on with it.' And I'm like, 'Wow, I'm usually not completely opposed to everything you say, but there's just a cruelty to this idea that [actors should] shut up and get to work for the billionaire."
Cook went on to refer to one "billionaire" in particular: Disney CEO Bob Iger, and the large amount of money he makes in a day alone. (The salary of executives is one of the main points in the SAG strike.)
"He's never told a good joke in his life. He's never written a good joke in his life, you know?" Cook said. "So who are we defending here? I think people really need to consider this."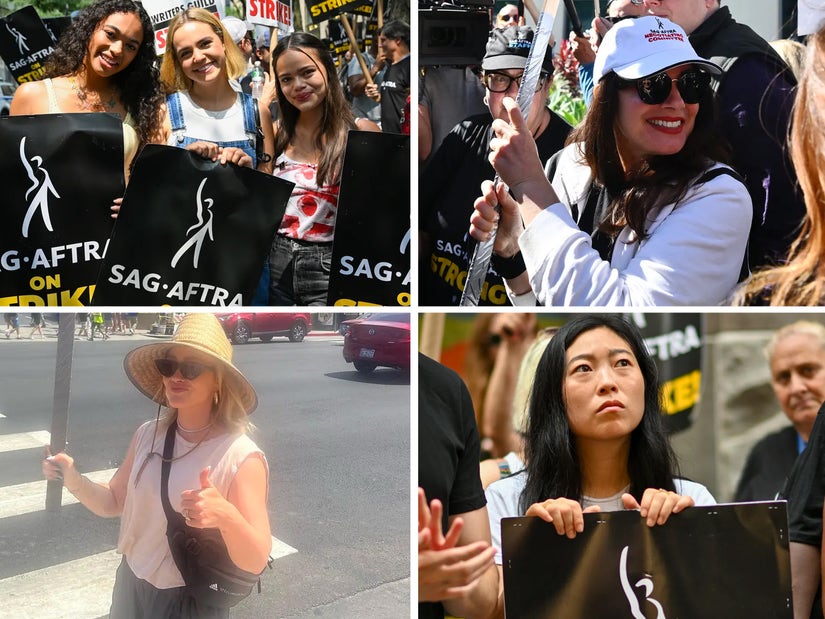 Source: Read Full Article