Oprah Winfrey Decided To Sell Her $14.8 Million House Located In Montecito, California To Jennifer Aniston
The first Black American woman to own her own production company Oprah Winfrey sold her sprawling $14.8 million Mediterranean-style Montecito mansion to fellow A-lister Jennifer Aniston, according to the Real Estalker website. The sale marks the latest big-name real estate transaction in the rather star-studded coastal town, where celebs like Ellen Degeneres and Ariana Grande have made high-profile dealings.
Celebrity home flippers Ellen DeGeneres and Adam Levine have earned second fortunes by buying and selling some of the most extravagant estates in Montecito. The latest A-lister to cash out is media titan Oprah Winfrey, who records show has lucratively sold a large estate in two separate transactions totaling roughly $17 million.
After Oprah Winfrey sold her former estate in Montecito, California, for $14.8 million, details of what happened over the following 18 months are somewhat vague. But she appears to have split the former Shuman estate into two parts and sold each half to different buyers, both of them her friends. In mid-August, the two small cottages were sold for $2.3 million to Bob Greene, Winfrey's longtime personal trainer and property manager. The following week, the Mediterranean main house went for nearly $14.8 million to actress Jennifer Aniston.
RELATED: The 8 Most Expensive Pieces Of Jewelry In Oprah Winfrey's Collection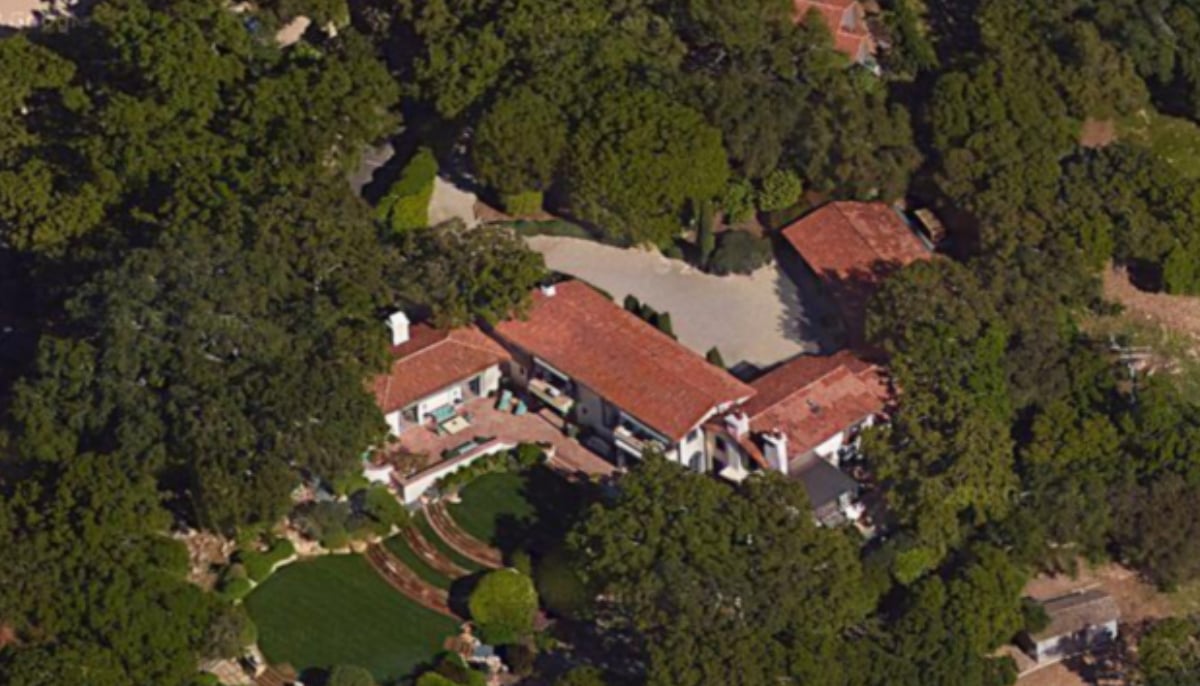 The new home of Jennifer Aniston is a custom-built dream home, with everything you would expect in an ideal property. The grounds include well-kept gardens, an expansive lawn with a motorcourt that can accommodate fifteen cars, and dozens of mature oak trees. A decades-old listing mentions the home's "panoramic ocean and mountain views," which were likely a big selling point here.
Oprah Winfrey still owns many other homes, including the much larger estate right next door to Aniston's new home — a $30+ million compound she quietly acquired back in 2012 from Diandra Luker, the ex-wife of actor Michael Douglas. But the OWN network founder's main residence remains her 66-acre "Promised Land" estate (below), located elsewhere in Montecito, which is anchored by a 20,000-square-foot mansion.
As for Jennifer Aniston, her main residence will likely remain the plush Los Angeles house she bought back in 2012 for $21 million. Sited on a hilltop in prime Bel Air, the "Friends" star has extensively renovated that midcentury modern structure, built in 1965 by acclaimed architect A. Quincy Jones.
READ NEXT: Real-Time Billionaire Elon Musk's Ex-Girlfriend Puts Old Memories Together (Photos, Gifts) Up For Auction
Sources: Architectural Digest, Dirt
Source: Read Full Article