Otherland's Insta-Famous Candles Are on Sale and Your Tiny Apartment Has Never Been Happier
FYI: Candles are a lot more than the fancy home décor you use for dinner parties and sexy nights in. In my not-so-humble opinion—I mean, I was a guest on a candle podcast—they can be integral to your self-care routine. Whenever I have a long, stressful day (or nowadays, check my news notifications), lighting a candle can help me unwind. Sure, it won't solve a global pandemic, but it can keep the chill vibes alive.
If you want to add some new candles to your home, good effing news: Right now, Insta-fabulous candle brand Otherland is taking 10% off its products with the promo code "SUNSHINE."
Even if you're not a candlehead (and, yes, that *is* what we're called…there are dozens of us!), there's a good chance you've seen Otherland's gorgeous canisters on your feed. However, the U.S.-made brand has more to offer than good looks. Otherland works with master perfumers to create unique, transformative, and ridiculously delicious scents. Each gorge candle is made with a blend of coconut and soy wax, so you'll get a smooth, even burn (no scary, wildly flickering flames) every time. And with a lifespan of 55 hours each, you can literally keep these candles ablaze for days.
Look at some of the pretty options!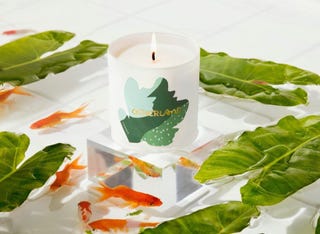 $36
$32.40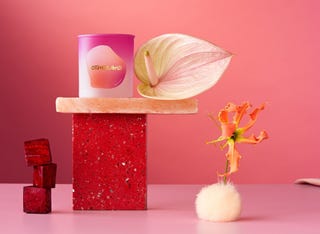 $36
$32.40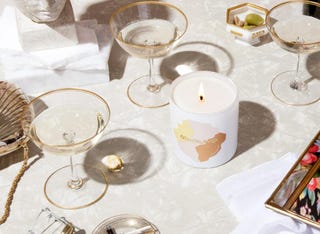 $36
$32.40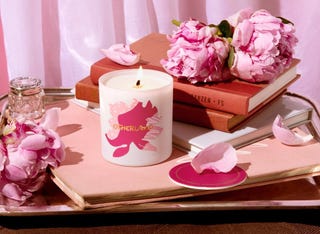 $36
$32.40
But…which to buy? Flower lovers, definitely go with the Daybed candle. It smells like a bunch of roses and peonies. My people who prefer musk, the Chandelier will make your nose feel all tingly (in the best way), thanks to a cool combo of saffron and leather. And, all you outdoorsy-scent lovers, Canopy is perf, with a hint of fig leaves, ivy greens, and dew droplets mixed together. If you're craving something a bit more seasonal, the brand's Awakening collection has got you. I've already added Ruby Root, a springy situation that smells like grass, sugarbeets, and ginger, to my cart. Or, if you really can't decide, you can always pick up Otherland's scent sampler. Easy peasy.
Oh, and did I mention Otherland is donating 10 percent to Food Bank for NYC? If you ask me, this sale is a win-win.
Source: Read Full Article