Prince George and Princess Charlotte Have Been Keeping in Touch With Queen Elizabeth and Prince Charles During the Coronavirus Pandemic
During the coronavirus (COVID-19) pandemic, friends and family members have found ways to stay in contact with one another while everyone practices social distancing. With the royals self-isolating, Prince William and Catherine, Duchess of Cambridge's children have been in touch with Queen Elizabeth and Prince Charles, no doubt boosting their spirits during this uncertain time.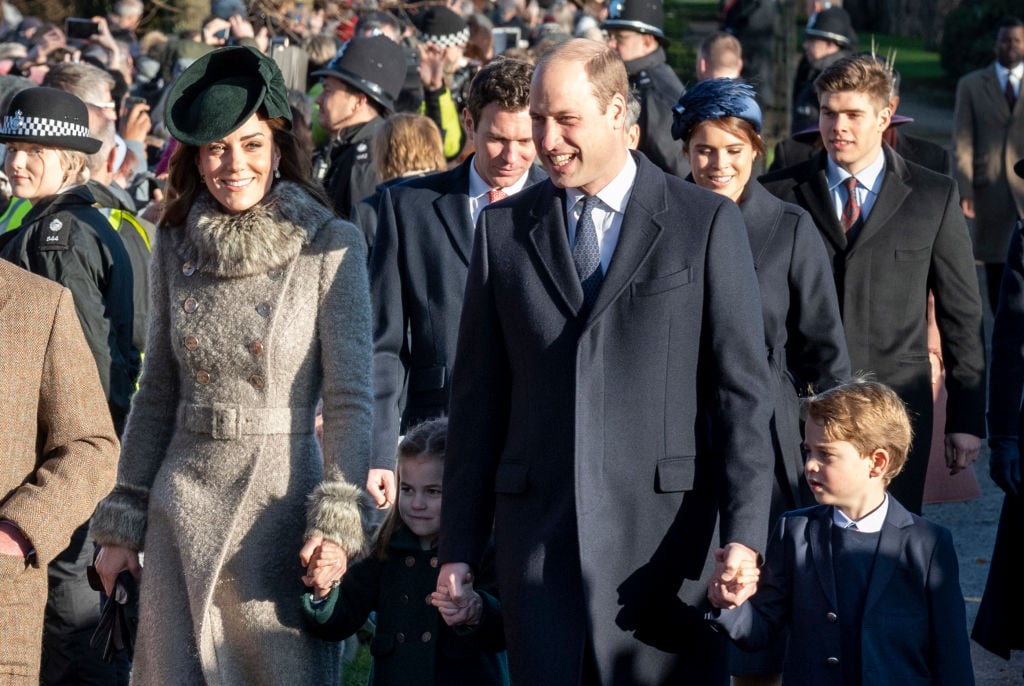 Prince Charles recovered from coronavirus
In March, Prince Charles tested positive for coronavirus and self-isolated with minor symptoms. After recovering from the virus, he spoke in a video message, sharing his perspective on what he called a "strange, frustrating, and often distressing experience."
"Having recently gone through the process ofcontracting this coronavirus, luckily with relatively mild symptoms, I now findmyself on the other side of the illness, but still in no less a state of socialdistance and general isolation," Prince Charles stated.
"As we are all learning, this is a strange,frustrating, and often distressing experience, when the presence of family andfriends is no longer possible and the normal structures of life are suddenlyremoved," he added.
Prince Charles spoke of lost loved ones and the "very difficult and abnormal circumstances" of the situation, in addition to addressing the "truly wonderful neighbors, individuals, and groups of volunteers who are providing ceaseless care and attention to those most at risk."
He further shared his gratitude for the NHS staff ofdoctors, nurses, and ancillary staff and gave a statement of hope. "As anation, we are faced by a profoundly challenging situation, which we are onlytoo aware threatens the livelihoods, businesses, and welfare of millions of ourfellow citizens," Prince Charles shared. "None of us can say whenthis will end, but end it will. Until it does, let us try and live with hope,and with faith in ourselves and each other, look forward to better times tocome."
Queen Elizabeth addressed the nation
Queen Elizabeth delivered a televised speech on Apr. 5 to call for unity. She addressed the "increasingly challenging time, a time of disruption in the life of our country, a disruption that has brought grief to some, financial difficulties to many, and enormous changes to the daily lives of us all."
The queen thanked not only healthcare workers and those in essential roles, but shared her gratitude for "those of you who are staying at home, thereby helping to protect the vulnerable, and sparing many families the pain already felt by those who have lost loved ones."
She added, "Together we are tackling this disease, and Iwant to reassure you that if we remain united and resolute, then we willovercome it."
The queen ended the address by promising brighter days. "We should take comfort that while we may have more still to endure, better days will return," the queen stated. "We will be with our friends again. We will be with our families again. We will meet again. But for now, I send my thanks and warmest good wishes to you all."
Prince George and Princess Charlotte have been talking with PrinceCharles and the queen
Prince William and Kate have ensured that their children have reached out to their relatives, as a source shared with Fabulous that there have been phone calls and "chatty videos" from the kids.
"Kate Middleton ensures that Prince George, Princess Charlotte and Prince Louis speak to the queen, known as 'GAN GAN' and Prince Philip as often as possible," the source told Fabulous.
The insider added, "The older two talk on the telephone orsend chatty videos to Windsor."
The children have also reached out to Prince Charles and the conversations have included fun and light topics. "They do like to chat away to Grandpa Charles and get lots of very helpful tips from him on animals and flowers, and speak to him about lambs, squirrels, highland cattle etc," the source shared.
Additionally, according to the source, "Cambridge handmade 'get well' cards were painted and dispatched on learning news of Charles getting the virus illness."
Source: Read Full Article