Prince Harry and Meghan Markle are Delivering Meals to LA Residents During Coronavirus Pandemic
Before Prince Harry and Meghan, Duchess of Sussex left their positions as senior members of the royal family, there were very involved in charity work. They were always concerned with giving back and doing their part to make the world a little greener and a little friendlier. And that hasn't changed just because they are no longer representing Queen Elizabeth II.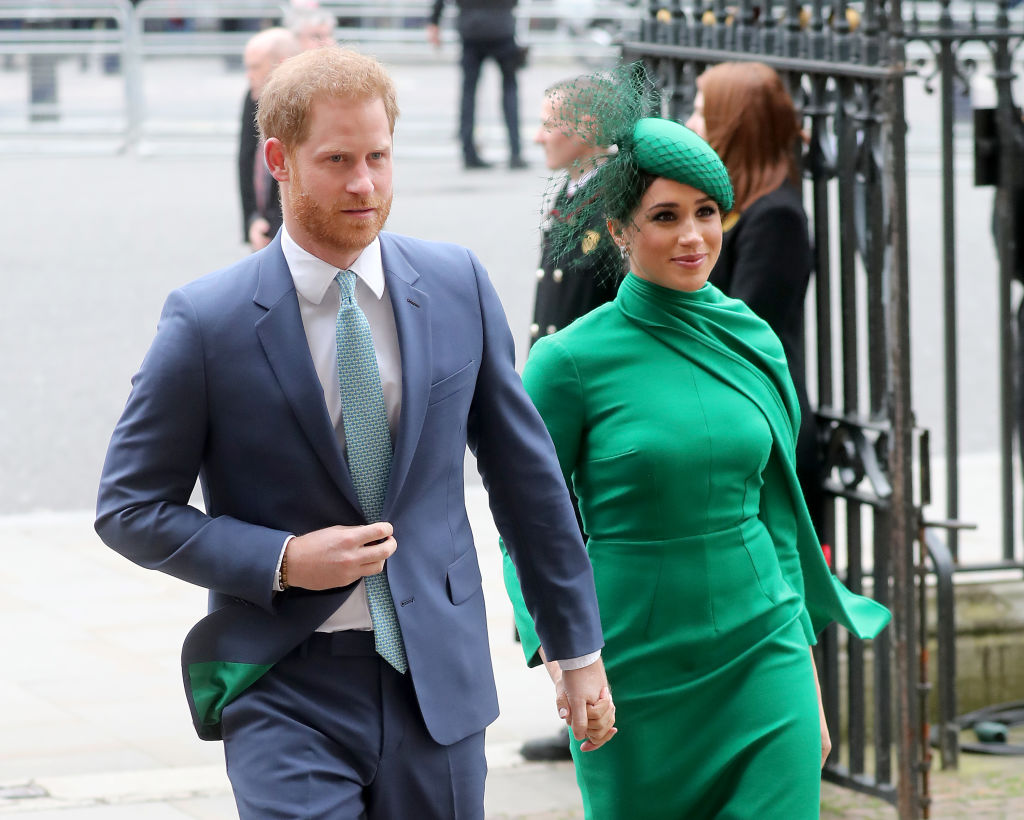 What are Prince Harry and Meghan Markle doing to help during COVID-19?
The coronavirus (COVID-19) pandemic has left everyone shaken up. Most schools are closed, restaurants are no longer open, and people are stuck inside their homes as they try to flatten the curve of coronavirus cases. The one place that everyone has to go, though, is the grocery store. Which can make it the most dangerous place to be in regards to the virus. For elderly and immunocompromised people, this presents a serious issue as people in these two groups have a harder time fighting off the illness once it is contracted.
Since the start of the pandemic, several organizations have started delivering food to those in these compromising positions. Project Angel Food in LA is one of them. Meghan and Harry decided to work with the organization and help deliver food in West Hollywood to people with serious illnesses.
According to Richard Ayoub, the organization's executive director, the couple first volunteered on Easter Sunday and then asked to help again.

"They told us they heard our drivers were overloaded and wanted to volunteer to lighten the drivers' workload," Ayoub told Entertainment Tonight.
"I am blown away that they chose us. They care about our vulnerable population," he continued. "Our clients are most at risk to contract the coronavirus, having compromised immune systems including heart disease, lung disease, diabetes, and most are over the age of 60."
While delivering food, volunteers must follow social distancing guidelines and stay six feet apart from other people. The charity has been able to serve 1600 meals a day in the past and is now serving 2000 meals a day.
What else have Prince Harry and Meghan Markle been doing during the pandemic?
Harry and Meghan have been active with WellChild, an organization that helps care for seriously ill children, as well. Recently, Harry got on a video chat with some of the parents and carers involved in the program.
"It's very nice to see the familiar faces on here," he told the families.
"The resilience and the strength that you guys have is absolutely incredible," he said. "You must never, ever, ever, ever forget that. Of course, there are going to be hard days – I can't even begin to imagine how hard it is for you guys."
"Having one kid at 11 months old is enough!" he said of his son Archie Harrison Mountbatten-Windsor.
Harry encouraged the parents to keep their heads up and try to maintain a positive outlook on things.
"It's all about morale," he said. "If morale is up, if you wake up in the morning and go, 'Right, new day, got my whole family here, what are we going to do?' Of course, there's that fear of what might happen, but there's so much that's out of our control and all of a sudden we've realized how small we are in the grand scheme of things."
Source: Read Full Article