Prince Harry Contradicted Himself By Telling 2 Different Stories of How He Felt at Princess Diana's Funeral
Prince Harry was only 12 years old when his mother, Princess Diana, died. The world watched as he attended Diana's funeral with his family members.
Harry has talked about his experience at the funeral, but his story has not stayed the same throughout the years. In fact, he has contradicted himself when recalling the eventful day.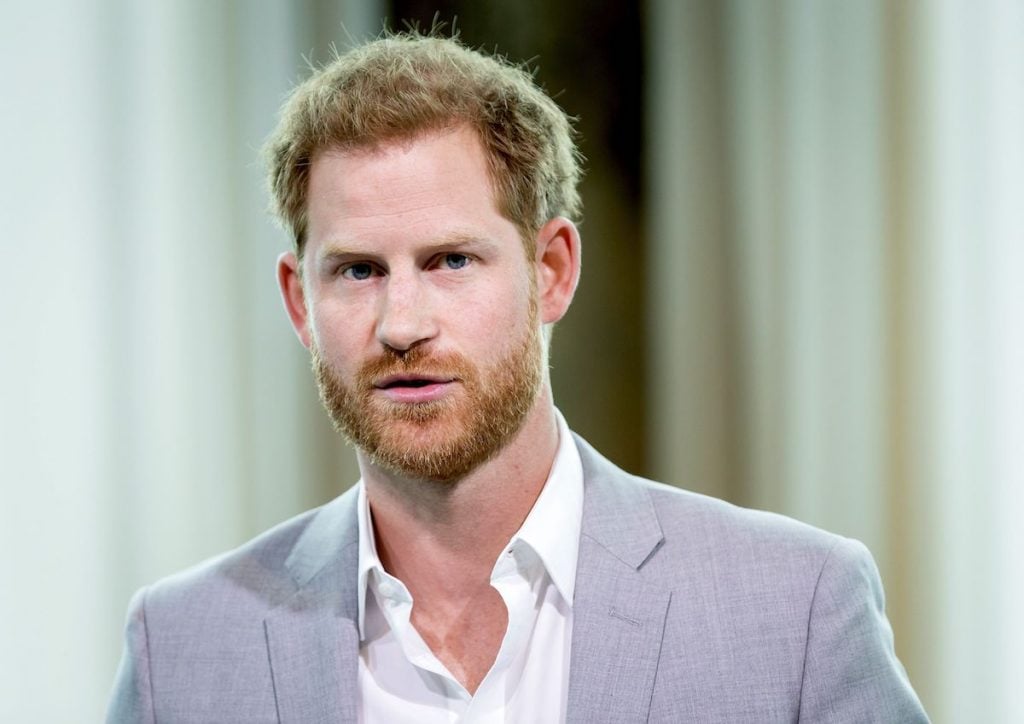 Prince Harry walked behind Princess Diana's coffin at her funeral
Diana died in 1997 after a car crash in Paris. Afterwards, the royal family held a public funeral that was attended by thousands of people in the United Kingdom and watched by millions of people worldwide.
Harry and his older brother, Prince William, walked behind Diana's coffin for one part of the funeral walk from Kensington Palace to St. James's Palace. Accompanying the brothers were Diana's ex-husband, Prince Charles; Charles' father, Prince Philip; and her brother, Charles Spencer.
The image of Harry and William mourning their mother captured hearts around the world. However, Spencer once revealed he was against having Harry and William in the procession.
"I was lied to and told that they wanted to do it, which of course they didn't," Spencer said, according to the BBC. "It was the worst part of the day by a considerable margin, walking behind my sister's body with two boys who were obviously massively grieving their mother."
Prince Harry spoke negatively about the experience
Nonetheless, Harry talked about the funeral as an adult. In an interview in 2017, he said it was not a situation any kid should be in.
"My mother had just died, and I had to walk a long way behind her coffin, surrounded by thousands of people watching me while millions more did on television," he told Newsweek. "I don't think any child should be asked to do that, under any circumstances. I don't think it would happen today."
Prince Harry later said he was 'glad' to have walked in the funeral
However, Harry's feelings about the funeral were not all negative. Two months after the Newsweek interview, he appeared in a documentary called Diana, 7 Days. There, he and William recalled their experience at the funeral.
Harry said (via ABC News), "Generally, I don't have an opinion on whether that was right or wrong. I am glad I was part of it. Looking back on it now, I am very glad I was part of it."
"It wasn't an easy decision, and it was sort of a collective family decision to do that," William added. "It was one of the hardest things I have ever done… But I just kept thinking about what she would want and that she'd be proud of Harry and I being able to go through it."
Harry had a similar sentiment, saying, "I was just so focused on getting it done and doing everything that was asked of me there and then and making sure that I did my mother proud."
Source: Read Full Article