Priyanka Chopra's Quarantine Looks Include Christian Louboutin Heels For a Specific Reason
Social media has unearthed a lot of peculiar and interesting information since the COVID-19 quarantine first began. Blake Shelton's mullet was one fashion trend that took the media by storm. Some celebrities have used this time as a way to start a podcast or have a fun and silly photo shoot to share with their followers.
However, now the public and media want to know more about Priyanka Chopra's fashion decisions during the quarantine. Many of her fans and followers were curious about what the star has been wearing and why it involves Christian Louboutin heels. Find out where Chopra's journey in the spotlight began and what is going on with the star's latest look. 
Who is Priyanka Chopra?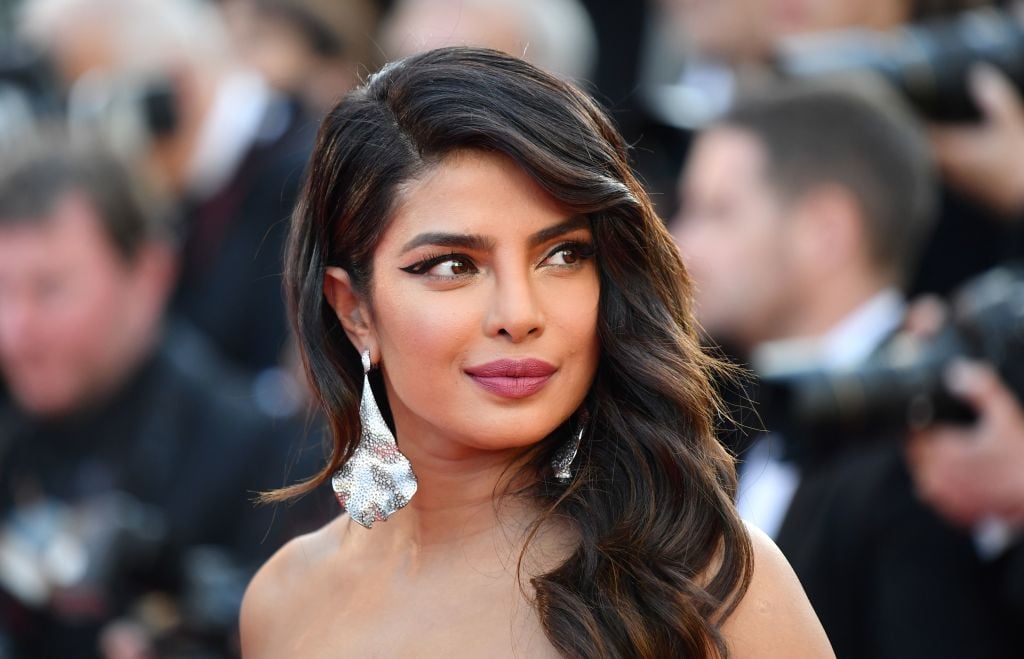 In 1982, Chopra was born in India. Growing up her parents worked in the medical field for the Indian Army.
Chopra made the decision to continue her studies in the United States when she was in high school. However, after being bullied, she ended up returning to India.
As Chopra got older her confidence began to shine through, and she went on to win many pageants. She was runner-up for Miss India and ultimately went on to represent her native nation in the Miss World pageant. Here, she took the crown.
With time, the beautiful star began exploring a career as an actress in Bollywood. Chopra rose through the ranks with her diverse roles and became an A-list Bollywood actress. Her pivot to Hollywood wasn't necessary or a career stepping stone: She is an established global thespian with or without Hollywood.
What is Priyanka Chopra best known for?
Before Chopra made the decision to pursue the entertainment industry she was considering working as an engineer for NASA. Chopra's talents truly seem limitless. Her pageant and modeling experience most likely led her to discover her love for acting.
The first film Chopra appeared in took place in 2003. Her performance in The Hero: Love Story of a Spy was just the beginning. The talented actress has been cast in around 50 Indian films.
In 2008, she appeared in Fashion as she told the story of a model struggling to reach her dreams. In 2010, she appeared on-screen as the host of India's Fear Factor. Her role on the ABC's show Quantico is probably one of her most memorable appearances. Not too long ago, she appeared in the reboot of Baywatch.
Though Chopra is talented and beautiful beyond words, what she is probably best known for is her marriage to the famous musician Nick Jonas. After getting married in 2018 the couple seems completely and totally in love. More recently, it seems like the public and media have now been discussing Chopra'a quarantine look.
What has been going on with Priyanka Chopra's quarantine fashion?
With the COVID-19 quarantine it is safe to assume that everyone's sense of fashion has altered in some way or another. Loungewear and comfy clothes have become the norm during the quarantine.
However, Chopra has recently opened up about a trick that has been helping her during these tough times. Regardless of what casual outfit Chopra ends up, she has been making it a point to incorporate her Christian Louboutin heels.
When speaking with InStyle she explained: "They look good with sweatpants!"
Some people might consider Chopra's decision to wear heels with her sweatpants as extra, but her reasoning actually makes a lot of sense. The celebrity went on to say: "If you want to feel a little bit more normal right now, you wear an amazing pair of Louboutins with your sweatshirt, put your hair down, add some red lipstick — and you're dressed up for dinner."
Though it may not be the most conventional decision, Chopra's fans and viewers definitely understand where she is coming from. After all, Chopra does have quite a reputation for her love for Christian Louboutin heels. Hopefully, Chopra will continue to make the most of her heels, looks, and time during this quarantine.
Source: Read Full Article