'RHOA': Nene Leakes Teases Season 12 Virtual Reunion and Beef With Kenya Moore
Nene Leakes is ready for The Real Housewives of Atlanta Season 12 reunion. Due to the health crisis globally, the encounter between the ladies will be virtual. Leakes has a lot of things she wants to clear up and Kenya Moore is someone she wants to confront. However, the "tastiest peach" doesn't want to beef with her, she does have some questions for her about their clashes.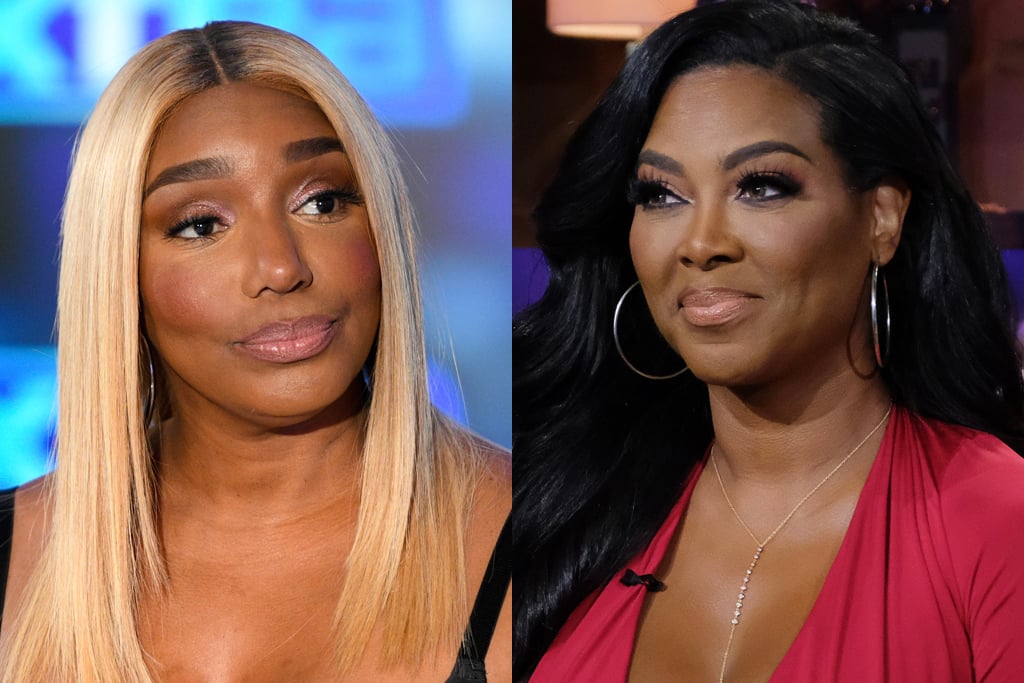 Why is the 'RHOA' reunion virtual?
Andy Cohen confirmed the RHOA Season 12 reunion was not going to be shot in the traditional way. The Bravo personality said that the ladies would reunite virtually, to keep them all in line with the social distancing efforts.
"We are going to be shooting the Housewives of Atlanta Reunion virtually," Cohen said on Andy Cohen Live. "This is obviously not how we prefer to do it, but life is not how we prefer it right now."
The change is to protect the health of the ladies as the world faces the coronavirus pandemic.
"We want to be in the same room, but we cannot risk the health and safety of the Housewives or the incredible crew in Georgia," he added. "[RHOA] is regarded by many as the Super Bowl of reunion shows, and it is truly one of my favorite reunions to shoot, I look forward to it, and the fact of the matter is it's either we do it this way or there's no Super Bowl this year."
Although some fans suggested for the producers to wait until everything is lifted, Cohen said it was best to wrap the show for the season.
"If we wait for this pandemic to be over for when we all are in the same room, it's gonna delay everything," Cohen continued. "We need to move forward, we need to live in reality right now, and the reality is if we're going to do this, we're going to do this right now."
Nene Leakes teases the reunion
Leakes has been extremely vocal on social media about her disdain for Kenya Moore and some of the other ladies. In a new interview, Leakes revealed how her interaction would be with her on-screen nemesis.
"I'm not going to make up with Kenya no time soon," Leakes told Extra. "I'm not gonna beef with Kenya either, I'm just gonna walk past her like she is invisible. I don't dislike her, I have never disliked her. We just don't always see eye to eye, which is fair and is OK. We're two different people… I'm not in the business of making drama with people, she is."
The OG of Atlanta has expressed throughout the season that she doesn't like how the girls treat her. She feels that for certain women, they let things slide but if she had done them, it would create havoc.
"One of the things I'd like to know is why is it that the rules apply to me and not to everyone else," she said. "I feel there is a lot of unfairness going on… Because I have a tough exterior that does not mean that I'm not human, that does not mean that I don't have feelings, it does not mean that I'm not soft on the inside. I would like to know why is it that everybody feel the need to all gang up on me and its OK."
Leakes doesn't know if she will be back for season 13 of the show but there is one thing for sure, "there is nothing I have to say to Kenya other than, 'Hello and goodbye.'"
The Real Housewives of Atlanta Season 12 finale airs Sunday night at 8 p.m. ET on Bravo.
Source: Read Full Article