Source Claims Nicki Minaj's Removal Of Her Husband's Name From Her Social Media Was a "Business Move"
Public opinion over Nicki Minaj's marriage to Kenneth Petty has been overwhelmingly critical. Through it all, Minaj has defended Petty against anyone who speaks against them. But after the history-making rapper removed Petty's name from her social media accounts, onlookers were wondering if she was saying goodbye to him.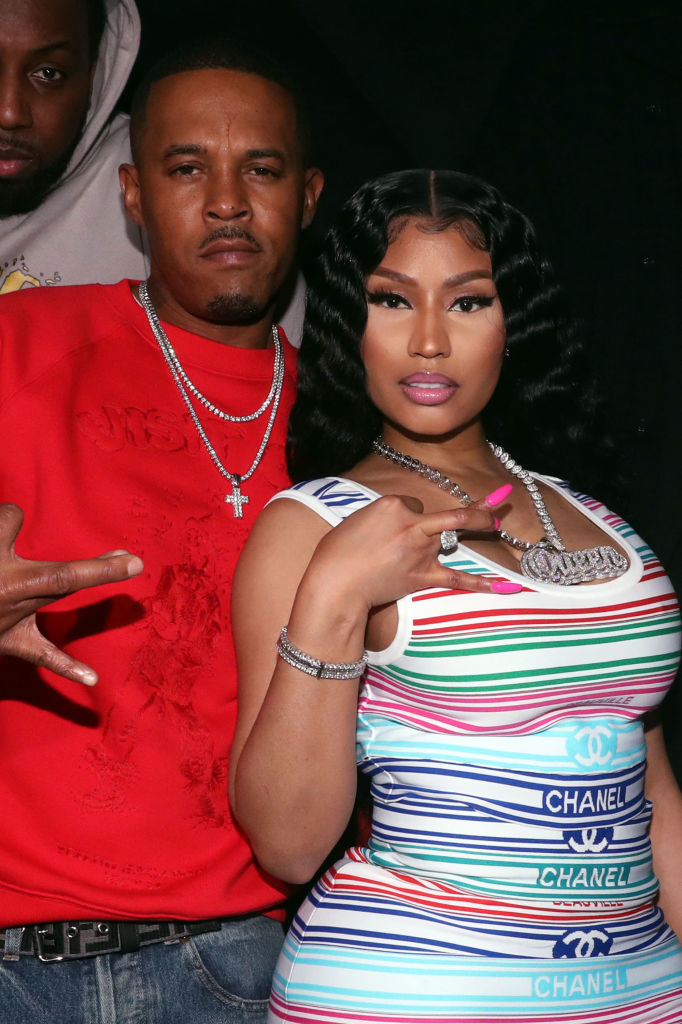 According to sources, Minaj and Petty are still solid and the decision was a ploy to promote her new music. She's allegedly gearing up to release a new album, something her fans have long anticipated. 
Nicki Minaj sparked rumors of a split with husband when she removed his name from her social media accounts
After marrying in Oct. 2019, Minaj proudly showed off her new husband to the world and changed her social media handles to "Mrs. Petty." She boasted about him on her popular podcast Queen Radio and shared images of the two of them on social media. She also defended him against much backlash due to his criminal record. 
Petty was convicted of attempted rape of a 16-year-old girl when he was a teenager. He also pleaded guilty to first-degree manslaughter in Mar. 2006. Most recently, he was forced to register as a sex offender in California.
One public opposer of their relationship was talk show host Wendy Williams. "You've ruined everything about what your brand could be, again. You're never gonna stand a chance when you're with a man who pulls a knife at rape point … a molester … a registered sex offender," Williams said of Minaj during her Hot Topics segment of the show.
Fans believed the public criticism got to Minaj when they noticed she removed Petty's name from her social media. She changed her Instagram name to "Barbie" and her Twitter name to "YIKES," after her latest single.
Source says Nicki Minaj removed her husband's name from her social media because she is prepping to release new music – says the move was for business only
While fans were alerted by Minaj's removal of her married name, sources revealed that all is well in the Petty household.
"Nicki Minaj is still with her man," a source close to Minaj told Page Six. "It's just business as usual for her highness as she prepares to release new music."
Turns out, Minaj's new Twitter handle is just an homage to what's to come for the rapper in terms of music. Her single "YIKES" has been out since Feb. 2020 and she's continuing to push promotion of the song.
Additional promotions are expected to be released on all of her social media platforms in the coming weeks in both visual and audio form.
Another hint that Minaj and Petty are still very much an item is because the rapper still has photos of the two of them on her social media. Typically, the first indicator that there's trouble in paradise with a celebrity couple is them wiping their social media pages completely clean of their partner. Minaj's last photo with Petty posted from Feb. 2020 remains on her Instagram page.
Minaj and Petty have known each other since Minaj was a teenager. They dated when she was 16-years-old, with Minaj explaining that he was one of her first real boyfriends. They reconnected later and are still going strong.
Whether people love them together or not, Minaj insists she's happy and will always be Mrs. Petty
Source: Read Full Article