Tabloids Are Losing It Over These Bogus Brad Pitt And Jennifer Aniston Wedding Rumors
A bunch of tabloids think Brad Pitt and Jennifer Aniston are dating and planning a secret Mexican beach wedding.
They even say Jen's ex Justin Theroux made the wedding guest list.
LOL to literally all of this.
Okay, lemme just say that if Brad Pitt and Jennifer Aniston's steamy wrist grab from the SAG Awards turned out to be romantic and they started dating again, I'd be all for it. And while my fragile emotions are banking on the prospect of them getting back together one day, I'm sorry to say that all the truly LOL-worthy rumors about them planning a second wedding ceremony in Mexico are B.S.
For some reason, Star Magazine decided to add even more chaos to the world and claim that the ex spouses have been dating on the down low for months (with…no one noticing, apparently). According to the International Business Times, Star reported the two actors have "been hanging out secretly" in Brad's Los Angeles mansion as they prepare for their supposed upcoming nuptials.
The fake report even included some scandalous lil details like Jennifer's ex Justin Theroux making the guest list. Star added, "They want it to be romantic and beautiful. The theme will be spiritual, and they'll do handwritten vows. He's including the line, 'It's you and me until the end of time' to show Jen he's planning to spend the rest of his life with her." Riiiight.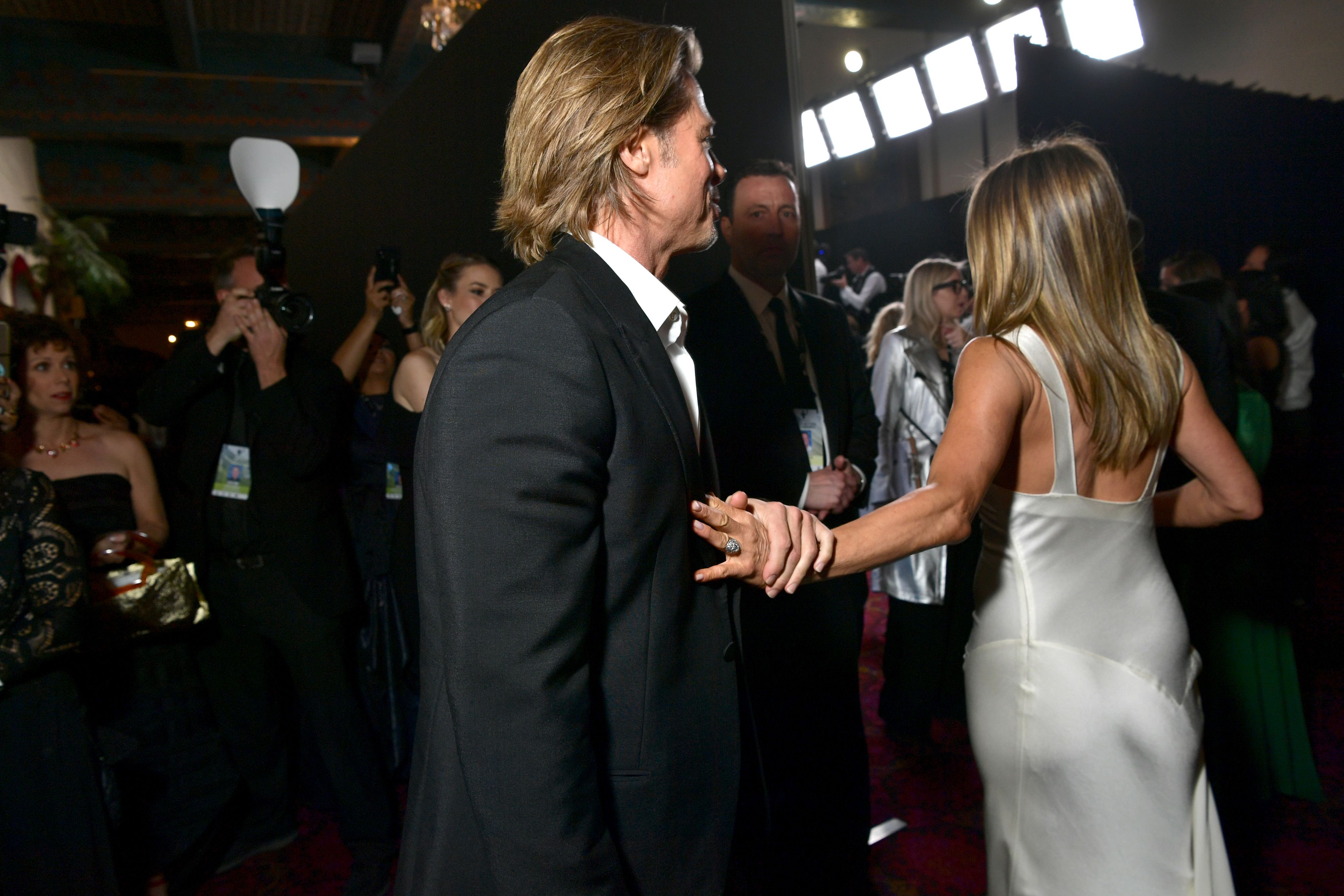 Emma McIntyreGetty Images
IBT recognized Star's tendency to embellish and fudge stories and also shared this truly WTF statement that seemed to imply Brad and Jen will adopt a child (!?): "They want to get the wedding out of the way. Brad knows how rewarding it is to raise a child who needs a home and Jen's eager to be a mom. It's a dream come true for her to be part of a proper family!"
On top of all of this, Woman's Day New Zealand brought up Brad's rumored girlfriend Alia Shawkat and claimed the Oscar winner introduced Alia and Jen, who are now apparently suuuppperrr close friends. I guess April Fools' Day came a day early.
So yeah, that's what's going on in the tabloids right now! If it sounds too good to be true…it's because it obviously is. Sadly, several credible sources have said over and over (and over and over and over) again that Brad and Jen are just friends. Move along.
From: Cosmopolitan US
Source: Read Full Article