The Controversial Netflix Show "13 Reasons Why" Will Air Its Final Season Next Month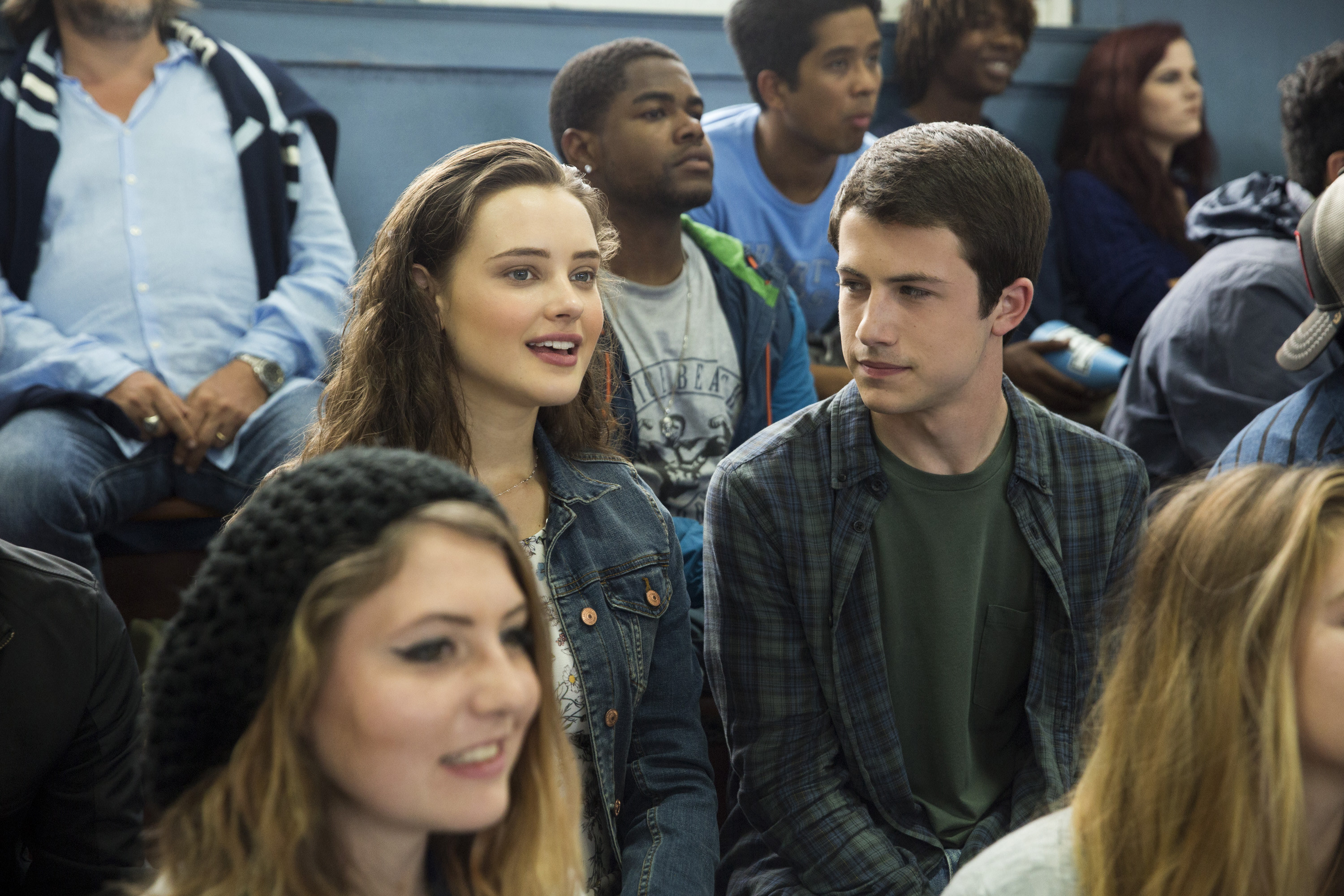 After drawing controversy since it first premiered in March 2017, 13 Reasons Why will air its fourth and final season starting on June 5, Netflix announced Monday.
Season 4 of the teen drama will consist of 10 episodes, all of them with run times of 60 minutes each.
The streaming service announced the show's release date in a new behind-the-scenes video that shows clips from the cast's final table read. "I will never forget this experience for the rest of my life," an emotional Alisha Boe, who plays Jessica Davis on the series, says in the video through tears.
According to Netflix, the upcoming season will show how this group of high schoolers prepares to graduate high school "but before they say goodbye, they'll have to keep a dangerous secret buried and face heartbreaking choices that could impact their futures forever."
The teen drama, starring Dylan Minnette as Clay Jensen, tells the story of a group of high schoolers who grapple with the suicide of one of their classmates, Hannah Baker (Katherine Langford), after she leaves behind cassette tapes for all of them to listen to and reflect on. Each season of 13 Reasons Why has depicted the way these teenagers endure a number of coming-of-age experiences, including love, friendship, depression, mental health, pregnancy, sexual assault, and bullying.
"Kids need to be heard, and I think that our show makes them feel heard," executive producer Joy Gorman told BuzzFeed News back in 2017 as the show first started streaming.
View this video on YouTube
But13 Reasons Why was also at the center of many debates over whether the show romanticized Hannah Baker's suicide, including by airing a scene that showed the actual suicide that was subsequently cut from the series.
One mother whose daughter had mental health problems and killed herself after watching the show told BuzzFeed News she partly blamed the producers. "I truly believe that that [show] was the final thing that kind of just pushed her over the edge," said Joyce Deithorn.
There have also been a number of conflicting studies about how the series has impacted young viewers. Mental health experts told BuzzFeed News that the published studies about upticks in suicide and suicide attempts since 13 Reasons Why are more complicated than a simple headline might seem, because some studies determine correlation, not causation.
"This is sort of the culmination of a series of reports that seem to corroborate some of the concerns that many of us expressed when the show came out. But again, obviously, with any of these things, it's always difficult to prove causation," Victor Schwartz, chief medical officer of the Jed Foundation, told BuzzFeed News.
Helen Hsu, a licensed clinical psychologist in California who served as a mental health consultant on the show since Season 1, told BuzzFeed News that the studies about the show don't provide clear cut answers about the possible ways it directly influenced young people.
"Everybody wants a simple answer for a very complex social problem. By definition, studies narrow it down to one or two factors and they try to study it, but it leaves out important things," she said.
"Nobody's randomly doing this show for shock value," she said. "I think we all feel really strongly that stigma has to be broken and these things have to be talked about."
13 reasons why
The Show That Tapped Into The Darkest Part Of Teen CultureKrystie Lee Yandoli · May 31, 2017
"13 Reasons Why" Is At The Center Of Many Psychological Studies, But Experts Say Read Them With CautionKrystie Lee Yandoli · May 3, 2019
"13 Reasons Why" Is Adding A New Warning Video To Its Second Season After A Suicide ControversyKrystie Lee Yandoli · March 21, 2018
The Suicide Edit In "13 Reasons Why" Is "Too Little, Too Late" For This Mom Whose Daughter Killed HerselfKrystie Lee Yandoli · July 18, 2019
Krystie Yandoli is an entertainment editor for BuzzFeed News and is based in New York.

Contact Krystie Lee Yandoli at [email protected]

Got a confidential tip? Submit it here.
Source: Read Full Article