'The Other Way Strikes Back': Brittany Laughs Off Forgetting She Was Married In New '90 Day' Spinoff
The '90 Day Fiance' universe continues to expand with 'The Other Way Strikes Back!' and HollywoodLife has an EXCLUSIVE preview of the all-new Discovery+ series.
There's more than enough 90 Day Fiance love to go around. When discovery+ launches on Jan. 4, 2021, the new 90 Day Fiance spinoff The Other Way Strikes Back! will premiere. The Other Way Strikes Back! is just one of four 90 Day spinoffs coming to the new streaming service.
The brand-new series will give viewers a fresh look at the duos that fans have come to know and love. They'll be sharing their home lives, behind-the-scenes details missed by cameras, and addressing some of the most outrageous, cringe-worthy moments and sassy social media and pillow talk commentary of the second season of The Other Way.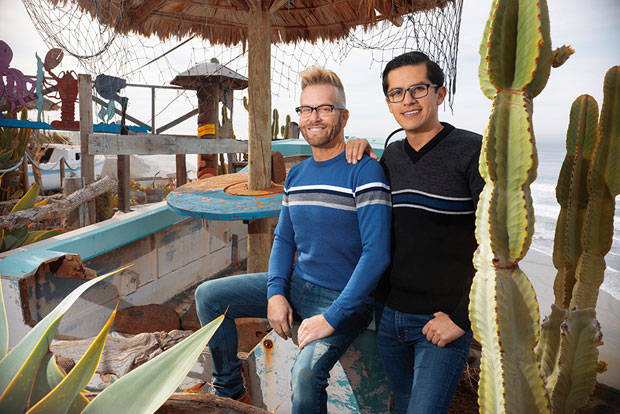 HollywoodLife has an EXCLUSIVE preview of The Other Way Strikes Back! that will give you a taste of what to expect in the show. The cast members react to tweets and memes about them. Kenneth also reveals some of his skincare secrets (and cracks jokes, too). These 90 Day stars aren't holding back whatsoever!
Brittany also has to relive some of the show, including the time when she forgot she was married! Brittany laughs over a tweet that brings up bigamy. "Yeah, I forgot that I was still married," she says. "But, that doesn't mean I can't date." Yazan weighs in as well. "Thank God my parents didn't, don't see that."
When discovery+ debuts, it will feature the largest-ever content library for a new streaming service: more than 55,000 episodes from Discovery's iconic brands like the BBC's Natural History collection, A&E Networks, Group Nine, and more. The other 90 Day Fiance spinoff shows that will be available at launch include 90 Day Bares All, 90 Day Diaries, and 90 Day Journey. The streaming service will be available in the U.S. on Jan. 4 starting at $4.99 per month, with an ad-free version available for $6.99 per month.
Source: Read Full Article