'The View': Meghan McCain Claps Back and Shuts down Haters Commenting on Her Pregnancy
Meghan McCain is the conservative co-host on The View and has become a divisive person. However, there is one topic where she has been able to bring all of the fans together and that is her pregnancy. The Republican pundit announced she was expecting a baby but that didn't deter some haters from making ugly comments. Now the TV host is clapping back and shutting them down.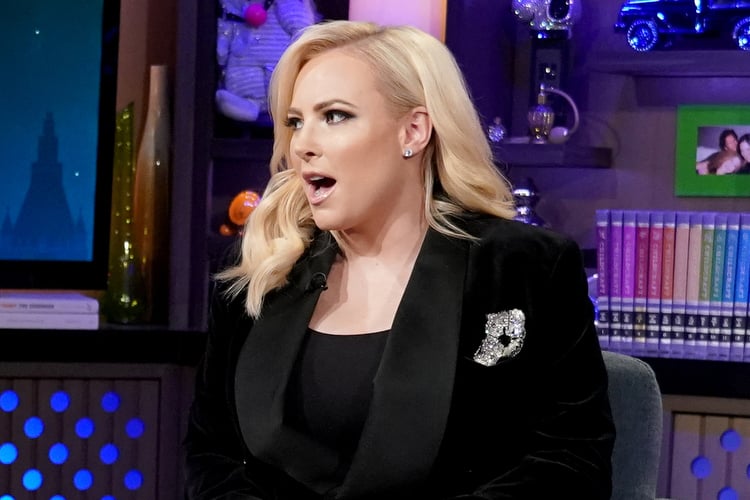 How did Meghan McCain announce her pregnancy?
It was one week ago that McCain shared with all of her fans on social media that she was pregnant.
"My husband Ben and I have been blessed to find out I'm pregnant," she wrote in a letter posted on Twitter. "Although this isn't how I expected to announce my pregnancy, both we and our families are excited to share the news with you all."
Due to the coronavirus pandemic, McCain explained that her doctor recommended staying home. She said that she would be hosting The View from her home to share her take on the latest "Hot Topics."
"I consulted with my doctors and they advised me that for the safety of our baby and myself, I should be extra vigilant about limiting the amount of people we come in contact with," she added. "Starting immediately, I'll be joining the millions of Americans who are self-isolating as a precaution to prevent the spread of COVID-19. As a result, I will be appearing on The View from home via satellite."
Meghan McCain claps back
There were mostly positive comments for McCain congratulating her for the baby. However, there are always people that criticize everything and these messages were harsh enough for The View co-host that merited a response.
"So many people commenting they hope pregnancy 'softens me' makes me beyond depressed for how we view strong, tough, empowered women," she tweeted. "Also, I'm 35, I am who I am and I like it that way."
She triggered a lot of negative messages after that but there were some positive ones in the mix.
"Just ignore the nasty, hateful people," a Twitter user suggested. "Pregnancy and becoming a mom is the most wonderful, beautiful experience in the world. Children are blessings from God and make your heart grow larger than you'd ever think. There's nothing you love more than a child."
"They are just jealous you have your dad's grit. I love it," another fan replied.
Meghan McCain talks pregnancy
After taking a few days off from the ABC talk show, McCain made her appearance from her quarantine and talked about her pregnancy. She described it as "bittersweet" as this is happening during the health crisis that has the world on edge.
"We're excited, a little surprised… it's bittersweet because there's just a lot of people in a lot of pain right now," McCain said. "Obviously, I would prefer to be in the studio with all of you but my doctor recommended against it. I think everyone knows that this has not been a smooth road to motherhood. It's taken a lot of, physical, mental, emotional strength to get here and I think like a lot of women it wasn't a straight line. I didn't know if I ever was going to be a mom."
McCain thanked everyone for their good wishes and said "going to be a time and a place to talk about this at greater length."
The View airs weekdays at 11 a.m. ET and 10 a.m. CT/PT.
Source: Read Full Article