This Star Wars Fan's Poem About Rose Tico Brought Kelly Marie Tran to Tears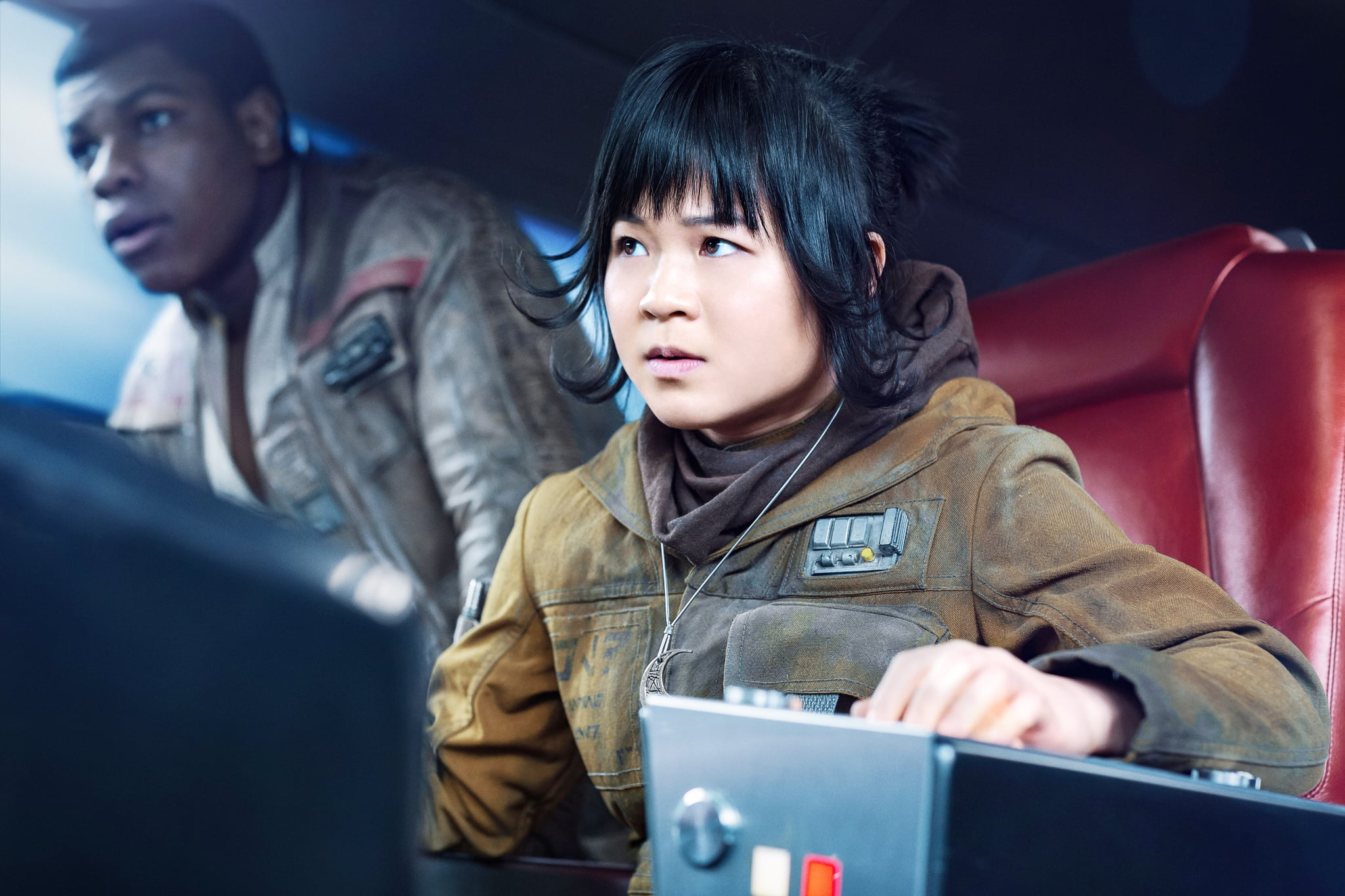 In 2017, Kelly Marie Tran made Star Wars history as the first Asian American actress to star in a lead role in the franchise with her portrayal of Rose Tico in The Last Jedi. Thanks to Tran's executive producing credit on the upcoming film Summertime, which features interconnected stories told through poetry, one fan got the chance to let the actress know just how much the character of Rose has meant to her. In an exclusive clip from Entertainment Weekly, director Carlos López Estrada surprised the poets of Summertime on a Zoom call with an appearance from Tran. "When I saw The Last Jedi for the first time — I actually have a poem that I wrote about Rose," poet MJ Park revealed. "So this is like the craziest full-circle moment of my entire life."
"I wrote this in 2017. It's called 'When Rose Saves Finn's Life During the Last Battle of Star Wars: The Last Jedi,'" Park added with a laugh. She read:
My little heart stops at the crash of two starfighter jets, the Asian glow of my own heart radiating a warmth that transcends itself from my chest to the screen out in front of me. This seven-episode intergalactic space war has been saved by just a single frame. Unbeknownst to the universe we are all but left to watch a small Asian girl tear apart the First Order with nothing but a heart made of scrap metal and a passion for rebellion. The resistance does not hold its name for nothing. Maybe J.J. Abrams or Rian Johnson or some other white guy had it in for them when Kelly Marie Tran showed up and did not take no for an answer. Maybe we see ourselves in Rose. Maybe we see that maybe there is something in us that believes in a fate that travels beyond the cosmos, that maybe there is something within us that is screaming to become our own hero. Maybe Rose is our hope in a galaxy that seems so far, far away.
Despite being written in 2017, Park's poem is befitting of how some toxic fans would react to Rose. In 2018, Tran left social media due to the online harassment and bullying she received for the role.
"I'm fully crying right now," Tran stated, wiping the tears from her face. Park added, "Everything you do is huge for me and my people and my folks, and your people and all of our peoples." Recently, Tran spoke out about the toll the racist and sexist attacks from Star Wars fans took on her mental health. Getting to read her poem to Tran wasn't just a full-circle moment for Park, it was also a "very healing" moment for Tran.
Source: Read Full Article