What is John Cena's 2020 Net Worth?
Wrestler, actor, TV host, and veterans' advocate John Cena has a name that rings bells because of his resume. Known for his skills inside the wrestling ring, Cena is pumped for fans to see him square up against Bray Wyatt for WrestleMania 36.
As one of WWE's most popular stars among fans of all ages, he's often in the spotlight for his work outside of the ring. Here's a peek at Cena's background and his net worth.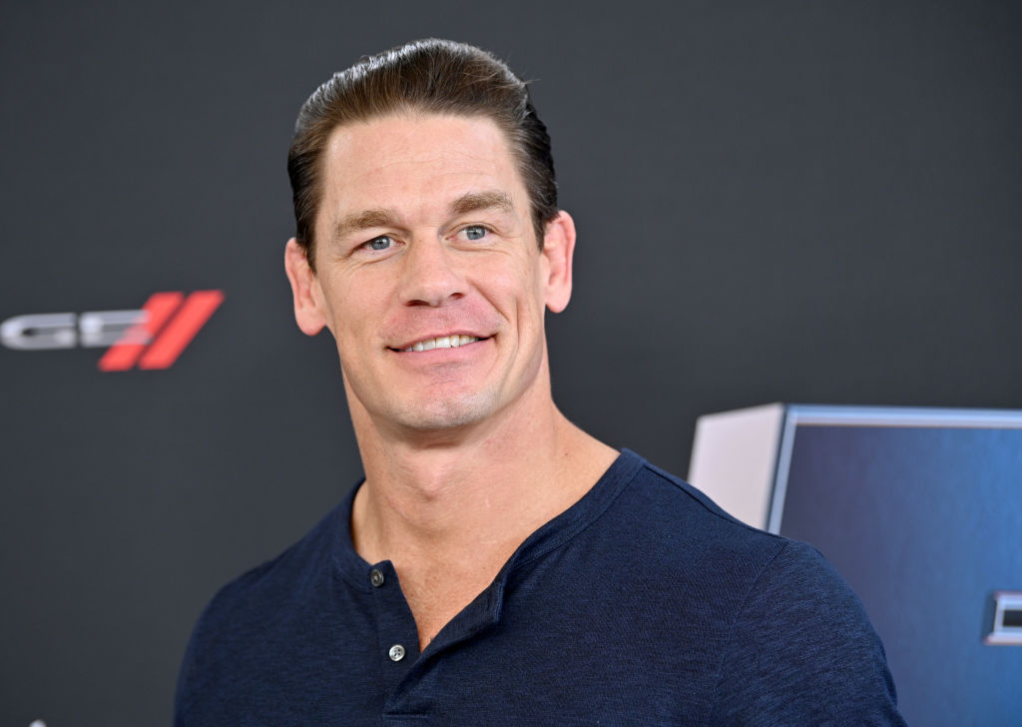 John Cena was not in the military before wrestling
Born in 1977 in Massachusetts, Cena is the second in line of five sons. He told Men's Health that as a young child (around 12), he was bullied and pushed into lockers, and that motivated him to lift weights.
That was the start of his interest in bodybuilding, and he kept that up for years. In spite of his father's experience as a wrestling announcer, Cena didn't have an interest in that sport as a kid.
Though he's known for his military vibe in WWE and is a huge supporter of veterans, Cena has never been a member of the armed forces. He told Task & Purpose that he considered joining the marines right before going into wrestling. Cena shared he was 22 and living in LA without a plan.
"Literally,the weekend I made the decision to do it, a friend came into Gold's Gym, whereI was working at the time. We had always talked about WWE. And he said, 'Youlook big, you talk like you know what's going on, did you ever want to try outto do this? I figured, yeah, I'll give it a shot."
Wrestling is John Cena's claim to fame
Cena got his start in the business with Ultimate Pro Wrestling in 2000 and used the name Prototype. Impressed by his skills, WWE brought him into their fold not too long after, and his first WWE match was against Kurt Angle, according to The Bleacher Report. But things really started to take off in 2004 when Cena challenged the Big Show.
Over the years, he's become one of the brand's superstars, and has won numerous championships under WWE. At one time, he used the platform to launch his rap career, but that was short-lived. He released one album, You Can't See Me, in 2005.
Cena's been busy with an acting career, but he's an authortoo
Cena's acting credits include a series of dramas, action-thrillers, and comedies. He's been in films such as The Wall, The Marine, Bumblebee, Trainwreck, Daddy's Home 2, Fast & Furious 9, and Dolittle, per IMDb.
As someone who's comfortable in front of a camera, Cena's also had hosting gigs on American Grit, Are You Smarter Than a 5th Grader, and more.
But Cena is also a published children's author. In 2018, he launched a series of kids' books called Elbow Grease about a monster truck and his friends. A new installment was released in 2020.
Cena is one of the highest paid wrestlers in WWE
Between his wrestling career, film, television, books, and charity work, Cena found ways to grow his wealth through merchandising and endorsements too. You've probably seen his face promoting products for Gillette and Crocs.
He wasn't part of the 2019 WWE roster, but in 2018, landed in the number two spot behind Brock Lesnar as one of the highest paid WWE stars by raking in $8 million.
His earnings have increased since then. According to WrestlingNewsNow, Cena has an estimated net worth of $75 million.
Source: Read Full Article