Why Prince William Believes Kate Middleton's 'Naughty' Sense of Humor Completes Him
Time really flies — it is hard to believe that so many years have gone by since Prince William began a relationship with a young, pretty, and virtually unknown college student named Catherine, Duchess of Cambridge. While Prince William had a few girlfriends over the years, it seemed that he never really connected with anyone the way he did with Kate, and it is pretty safe to say that the young prince was absolutely smitten.
After all, no one can really blame him. Kate is an absolutely wonderful person, and she is the perfect addition to the royal family. Over the years, we have seen the Duke and Duchess in many situations, and the one thing that no one can deny is how much they seem to care about each other.
Kate was a commoner before meeting Prince William, and when she was growing up in the countryside of England, there is no way that she possibly could have known that she would eventually marry the future king. The two of them are a perfect match, and here is why Prince William believes that Kate's "naughty" sense of humor completes him.
Kate became one of the most famous women in the entire world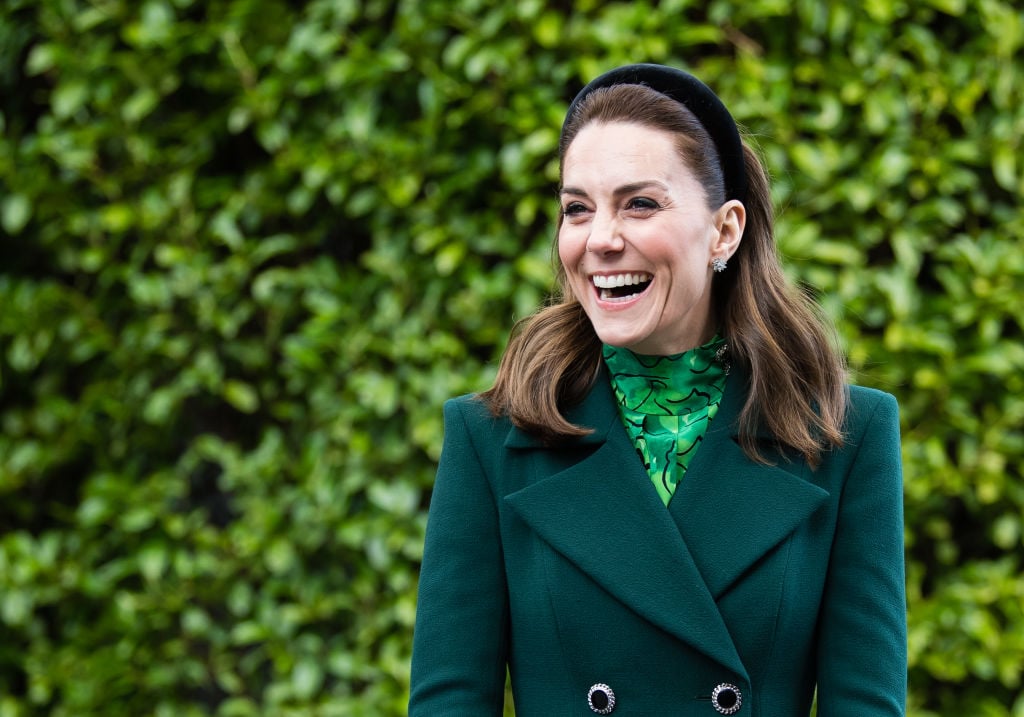 RELATED: Prince William and Kate Middleton's Quarantine Struggles Prove They're Just Like Us
Prince William has been famous from the time he was born, but that wasn't exactly the case for Kate. She comes from a typical family of five, and before meeting Prince William, the Middleton's had no ties to the royal family.
According to ABC News, the couple was friends first, living in an apartment with two other students before beginning their romantic relationship. It wasn't until 2010 that Prince William finally asked Kate to marry him.
They became husband and wife in April 2011 in a royal wedding that was watched by billions of people around the world as it was broadcast live from London, England. Suddenly, Kate found herself as one of the most famous women ever as she took on the role of the Duchess of Cambridge. 
A royal marriage
Marrying a prince is a fairytale for anyone, and Kate is one of the few people who is getting to experience it firsthand. She and Prince William have had a great marriage from the very beginning, and they have built a wonderful family along the way.
The Sun reports that Prince George, the only Cambridge child who is in the direct line of succession, was born on July 22, 2013. His younger sister Charlotte arrived on May 2, 2015, and finally, the couple's third child, Louis was born into the family on April 23, 2018.
It is easy to see just how much Prince William and Kate adore their three children, and they have a family dynamic that just couldn't be better. The couple has a strong marriage, and they continue to support each other in all they do.
Why Prince William believes Kate's 'naughty' sense of humor completes him
It is pretty evident that Prince William has one of the toughest jobs around. Being a future king is anything but easy since the prince is constantly in the public eye and carries out a tremendous number of royal engagements.
So, at the end of the day, what is it that keeps him going? Apparently, it is Kate who does this. According to Romper, Prince William feels that not only does he depend upon the support that his wife gives him, but he also knows that her "naughty" sense of humor fits perfectly with his "dry" one.
"She's got a really naughty sense of humor, which kind of helps me because I've got a really dry sense of humor, so it was good fun, we had a really good laugh and then things happened," he said. "Obviously we both have a very fun time together, both have a very good sense of humor about things, we're down to earth, we take the mickey out of each other a lot, and she's got plenty of habits that make me laugh that I tease her about."
It is just one of the many things that more than proves that William and Kate are a couple that is meant to be, and will someday make the perfect king and queen. 
Source: Read Full Article