5 Soap Opera Plot Twists That Never Get Old
Daytime soap operas provide hours of salacious entertainment for viewers. These classic series crank up the melodrama by putting incredible characters in unimaginable scenarios. While most soaps boast their own signature storylines, there are some common narratives that are widely used throughout the genre. With that in mind, here are five plot twists used in soap operas that never get old.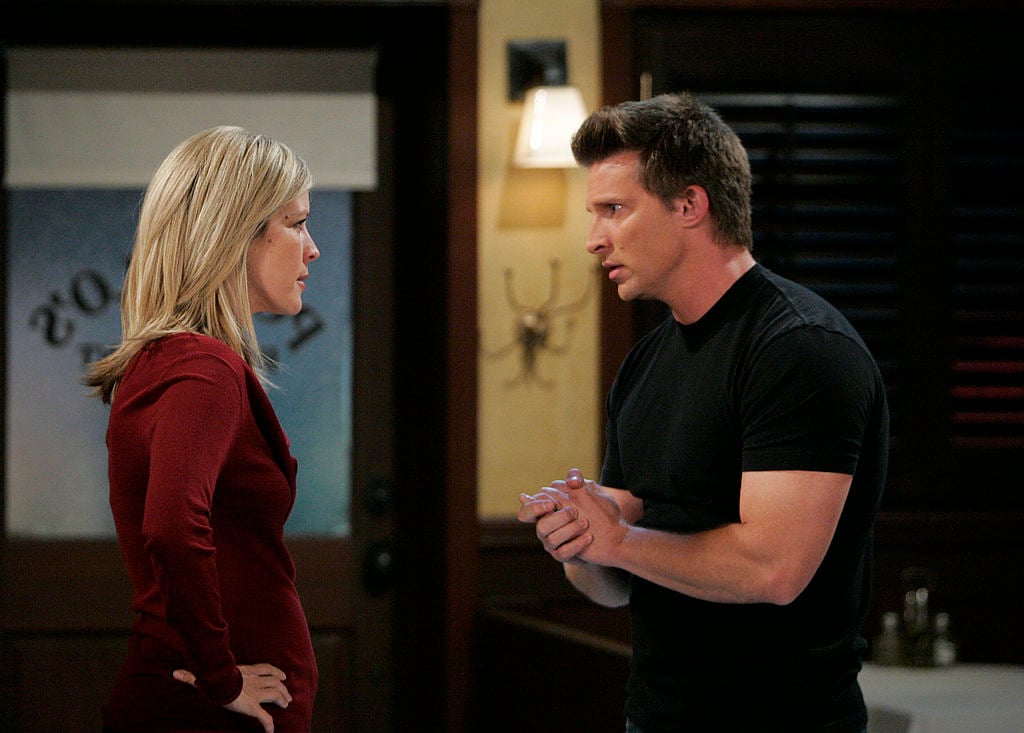 1. Split personalities
Soap operas have employed multiple personality storylines as a way to amp up the on-screen conflict. For example, the classic soap, One Life to Live, featured two major characters who suffered from the condition. When a person has dissociative identity disorder, according to Web MD, "Different identities have their own age, sex, or race," with their own "postures, gestures, and distinct way of talking." One Life to Live expertly reeled in viewers with two gripping split-personality storylines.
Both VictoriaLord and her daughter, Jessica Buchanan, exhibited symptoms of the disorder. Primand proper Vicki's primary alter ego was Nicki, a brazen party girl. But her psychewas also split into other personalities, like the control freak, Jean, and thedestructive firebug, Tommy.
Jess'personality was fractured to create Tess, who could become the life of anyparty, and Bess, who was buttoned-up and unemotional. Both Vicki and Jessica enteredtreatment in order to integrate their alters. But, in times of stress, therewas always the risk of relapses for the dynamic characters, which meant moremeaty material for both talented actresses.
2. Back from the dead
Soapoperas are a revolving door of talent, and sometimes when actors leave, theircharacters meet an untimely end. However, dead right now doesn't mean dead forever,especially if a body was never found.
Onefamous back-from-the-dead storyline also involved an epic love story. On AllMy Children, Dixie Cooney and Tad Martin had a passionate on-again, off-againrelationship beginning in the late 80s. But in 2002, after recommitting totheir future, Dixie, who was pregnant with Tad's child, had a devastating caraccident.
Authoritieslocated the car wreckage and assumed that Dixie perished along with her unborn child.With Dixie presumed dead, Tad and the town of Pine Valley grieved and moved on.But years later, Dixie resurfaced along with the daughter she shared with Tad.
3. Amnesia
Onefresh way to reboot a character's story is to wipe the slate – and their memory– clean. That is just what General Hospital did with Jason Quartermaine.On the soap, Jason was a strait-laced rich boy with a bright future ahead ofhim. But after a car accident, a brain injury, and a coma, everything shifted.
WhenJason woke up, his personality had been drastically altered. The former goldenboy changed his last name to Morgan, began working as a mob enforcer for SonnyCorinthos, and suddenly became the most interesting character on the show. Jasonmay have lost his memory, but fans gained so much more.
4. Evil Twins
Onsoap operas, it is not uncommon for an actor to pull double duty and play two differentcharacters. On All My Children, David Canary flexed his dramatic muscleswhen he played both the ruthless tycoon, Adam Chandler, and his naïve brother,Stuart.
Insome of Canary's most memorable scenes, he played Stuart pretending to be Adam andvice versa. From his body language to his facial expressions to his vocalinflections, Canary pulled off some of the most complex performances seen on AllMy Children, and arguably on any soap. As a result, he earned 16Emmy nominations and five wins for his work as the Chandler twins.
5. Paternity mix-ups
Babymama drama and baby daddy tragedies are classic themes within the world ofsoaps. Sometimes the paternity of a child is a mystery, and other times thetruth is concealed purposely. On rare occasions, DNA samples are swapped by oneof the potential parents, a meddling medical worker, a jilted lover, or otheroutside parties with a motive. At times, the baby's parentage is revealed earlyin life, and other times the bomb is dropped in adulthood.
Whateverthe case, paternity mix-ups are always riveting storylines, like on GeneralHospital when Carly asked Jason to claim paternity of her baby, Michael,even though he was Jason's brother, AJ Quartermaine's biological child. To makematters even stickier, Jason's mob boss and Quartermaine nemesis, SonnyCorinthos, adopted Michael and raised him as his own.
Splitpersonalities, bogus deaths, memory loss, twin characters, and paternity snafusare just some of the compelling stories told by classic soaps. Although AllMy Children and One Life to Live have ended, fans can catch GeneralHospital weekdays on ABC.
Read more: 'How to Get Away with Murder' on Hiatus: 5 Crime Dramas to Watch Until it Returns
Source: Read Full Article