'90 Day Fiancé': Colt Johnson Asks His Date For Sex, Battles His Ex On the New Season of 'Happily Ever After'
Colt Johnson and Larissa Dos Santos Lima had one of the most notorious—and tumultuous—relationships ever on TLC's 90 Day Fiancé. From three domestic violence arrests to arguments with Colt's mom, Debbie Johnson, Colt and Larissa's marriage never seemed to get off the ground.
On the upcoming fifth season of 90 Day Fiancé: Happily Ever After, Larissa and Colt continue their journey as a newly-divorced couple. While Larissa deals with the legal aftermath of her arrests, gets a new boyfriend (Eric Nichols), and seeks out plastic surgery, Colt ventures out on his own to try his hand at dating. But it doesn't always go too well, judging by the trailers and clips that have been released so far.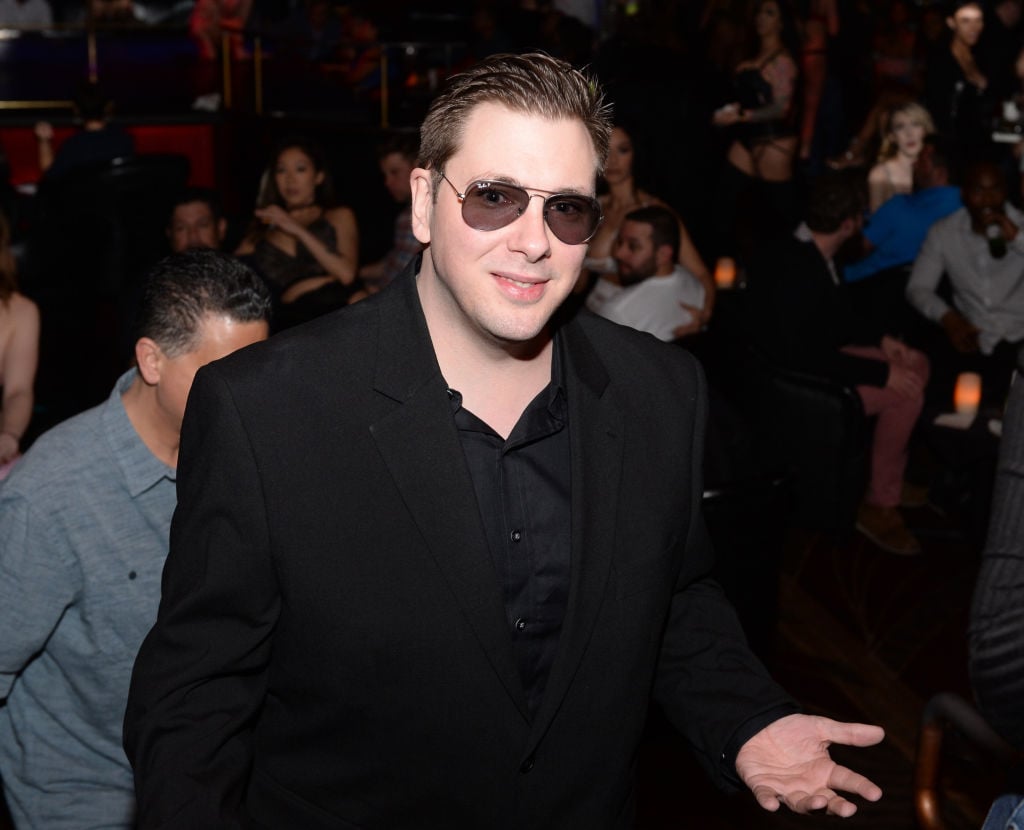 RELATED: '90 Day Fiancé': Larissa Dos Santos Lima Is All About Plastic Surgery On the New Season Of 'Happily Ever After'
Colt moves on from Larissa in one trailer for 'Happily Ever After'
Colt seems ready to move on from his ex-wife in the trailerfor 90 Day Fiancé: Happily Ever After. The 35-year-old software engineerfrom Las Vegas, Nevada, explains, "After Larissa was arrested for the thirdtime, I filed for divorce."
And Mother Debbie has no love lost for her formerdaughter-in-law, saying with a smile: "I'm glad she's gone."
Larissa's ex says he's ready to try his hand at dating again. "After the divorce, it was hard for me to move on," he admits. "But I'm ready for Colt 2.0…I actually started dating again."
One clip shows Colt hugging a redheaded woman at a bar onwhat looks to be a first date. But Colt doesn't pull any punches and cuts rightto the chase about what he wants from her. "Would you come back to my hotelroom so we can probably have sex?" he asks.
Looking turned off and confused, his date repeats incredulously, "…Sex?"
He also battles his ex-girlfriend
And when Colt does get a girlfriend—now his ex, Jess Caroline—the relationship looks just as conflict-filled as Colt's marriage to Larissa.
In the 90 Day Fiancé: Happily Ever After trailer,Colt enters his hotel room to find Jess enraged and throwing things at him. "Whoa!What the f***?" he exclaims about her outburst.
Jess accuses her boyfriend of being dishonest with her aboutother women—which she seems to indicate is a pattern of Colt's. "You lied!Again!" she screams at him.
Showing him his phone, Jess accuses Colt of still talking toa former fling. "Vanessa, talk. You're still friends. You talk every day!" sheyells in a rage.
"I can't read it," Colt responds unconvincingly.
But Jess says the proof is in the pudding. "Look at it! Lies!"she yells before storming out.
"Wait! Jess!" Colt cries out, following after her as she hightails it out of the hotel room.
Some '90 Day Fiancé' fans thought Colt was being creepy
90 Day Fiancé fans chimed in immediately with their thoughtsabout Colt's behavior—especially his rather straightforward question about sexon what seemed to be a first, or early, date with a stranger.
"Did he really just askher that question??" one Instagram user wrote. "Talk about being straightforward."
Another 90 Day Fiancé fan agreed, adding that Colt didn't seem tocommunicate well about his intentions. "That's not how it works, you need tomake your intentions clear before dating someone," they argued. "I'm sure anyclassy woman would be turned off by Colty's statement, especially if it's thefirst date. If you want to avoid wasting time just ask her if she's into youbefore taking her out."
Another critic wrotesimply, "He has no tact."
Meanwhile, clips from the upcoming season of 90 Day Fiancé: Happily Ever After show Larissa fighting with Eric (with whom she broke up and recently got back together), taking pole-dancing classes to get the "body of a stripper," and talking with her lawyer about the aftermath of her third arrest.
Source: Read Full Article