'90 Day Fiancé': Kalani and Asuelu Reveal Their Rare, Unconventional Shared Spiritual Belief in New Sneak Peek
90 Day Fiancé stars Kalani Faagata and Asuelu Pulaa have disagreed about many things so far on the fifth season of TLC's 90 Day Fiancé: Happily Ever After. From parenting their two young sons to traditional gender roles, flying to Asuelu's home country of Samoa during a measles outbreak, and giving money to Asuelu's family, the couple has often been at odds about nearly every aspect of their life.
But, in a new sneak peek of an upcoming episode of TLC's 90 Day Fiancé: Happily Ever After, Asuelu and Kalani revealed that they have at least one shared belief: They believe in ghosts and hauntings—and they even believed their rental home during a vacation was haunted by unwanted spirits.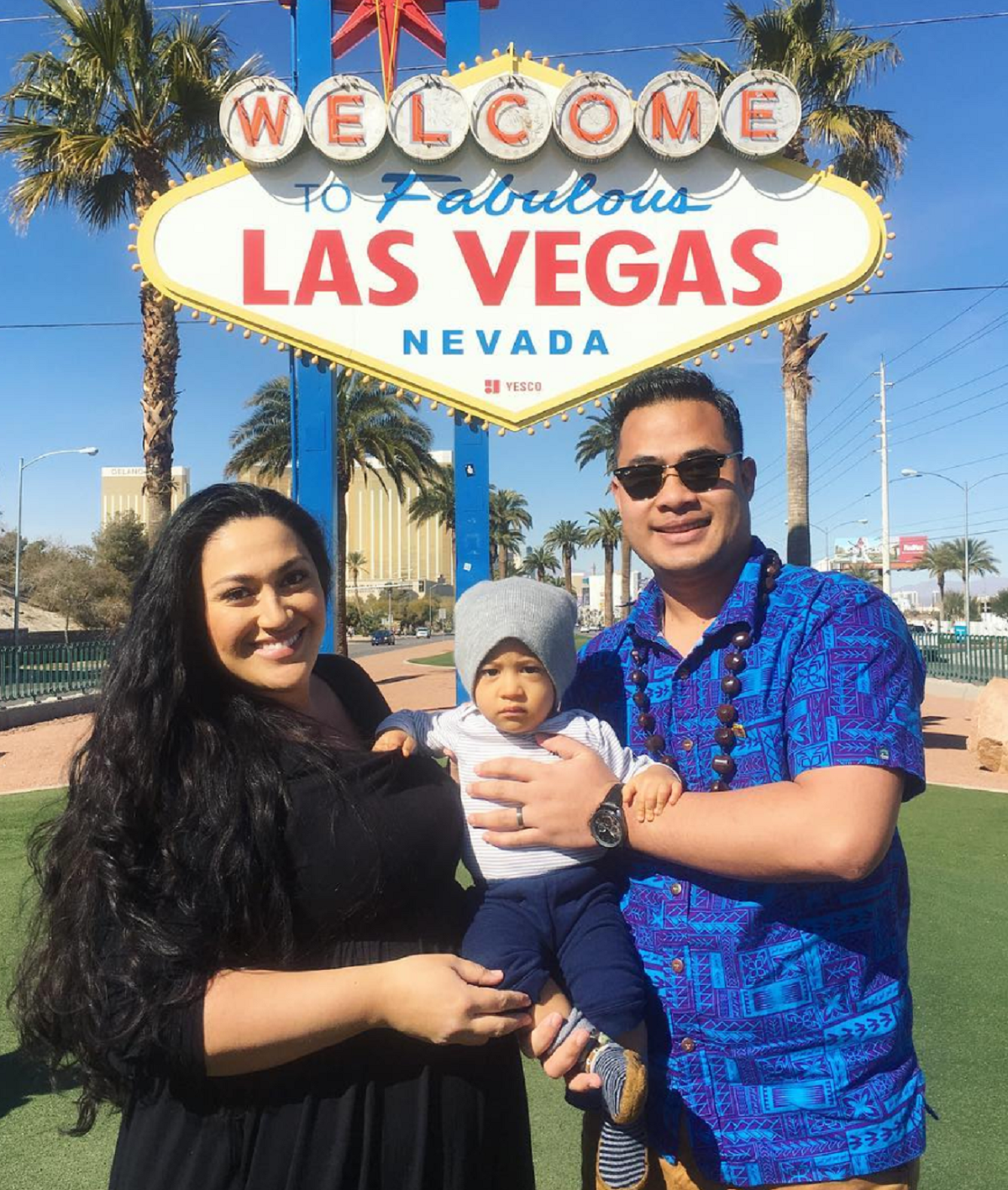 Asuelu revealed that he thought he saw a ghost in his rental home with Kalani
In a 90 Day Fiancé preview, Asuelu and Kalani woke up in their rental home in Washington after an awkward day on the road and a big fight. The couple had traveled from Utah to Washington with their two sons, Oliver and Kennedy, in tow in order to meet up with Asuelu's mom and two-half sisters, who were currently living there.
Asuelu was frustrated at the end of the long road trip when he learned it was too late in the evening to reunite with his mom. He resented Kalani for wanting to head back to their vacation rental and get some rest for the boys and herself after the long car ride.
But before they discussed their argument, the 90 Day Fiancé couple had more pressing matters—of a paranormal nature, no less—to talk about.
"I still feel tired," Asuelu told his wife. "I barely sleep last night."
When Kalani asked Asuelu why he'd gotten so little rest, he told her matter-of-factly, "Because I saw a ghost."
The 90 Day Fiancé star claimed that, when he'd gone to the bathroom in the middle of the night, he'd seen a "little girl" looking at him.
Asuelu told 90 Day Fiancé producers that the experience had been nothing short of harrowing.
"Most Samoans believe in ghosts," Kalani's husband explained. "Last night, I saw, it's like—a shadow of a little girl standing in front of the bathroom."
And after the alleged paranormal encounter, Asuelu said, he'd never been able to relax.
"I feel like I'm standing in the air, and I feel like I have big, big head," he said of his terror after witnessing the "ghost." "And I didn't really go to sleep last night. I was wake up whole night and in the morning. I feel very scared."
Kalani surprisingly agreed with her husband about the haunting
But instead of telling her husband he was imagining things, Kalani seemed to fully believe Asuelu's story. In fact, she said, she shared Asuelu's belief in ghosts—and claimed to have experienced the same ghostly presence the night before.
"Okay, that—no," Kalani said incredulously, her eyes wide. "I didn't tell you because I didn't want to scare you, but last night, I heard someone talking. I held my pee because I was too scared to go to the bathroom."
Kalani told 90 Day Fiancé producers that she truly believed there was a harmful paranormal presence in the couple's vacation rental.
"I 100% believe in ghosts," the mom of two said. "Sometimes, you encounter bad ones. Never really happened to both of us at the same time, but I believe that there is a bad one here."
Kalani and Asuelu might not have agreed on much, but they certainly agreed on one thing: They didn't want to stay in their rental home.
The '90 Day Fiancé' couple tried to move on from their fight the night before
The 90 Day Fiancé couple's discussion of ghosts led to an unlikely moment of bonding at a strained moment.
"I'm happy us being freaked out about ghosts made us talk," Kalani told her husband.
She explained that Asuelu had "freaked out" the night before because they "couldn't go see his mom right away."
But, unlike in their other recent fights, Asuelu seemed to have taken accountability for his actions.
"After the boys went to sleep, Asuelu apologized," Kalani said, adding that she hoped this was a sign of his choice to turn over a new leaf.
Asuelu, too, hoped the couple's visit with his mom and half-sisters would provide a fresh start after a time of tension in their relationship.
"I promise Kalani I not get angry this trip, because things went so bad in California," he said, adding that he vowed to do better from now on in his relationship with Kalani.
Source: Read Full Article