'90 Day Fiancé' Star Nicole Nafziger Addresses Rumors About Azan's Secret First Wife
Nicole Nafziger is defending her fiancé Azan Tefou, a.k.a. Hassan M'Raouni on social media. After a fan questioned her about Azan having a secret first wife, the 90 Day Fiancé star addressed the long-swirling rumor and cleared the air.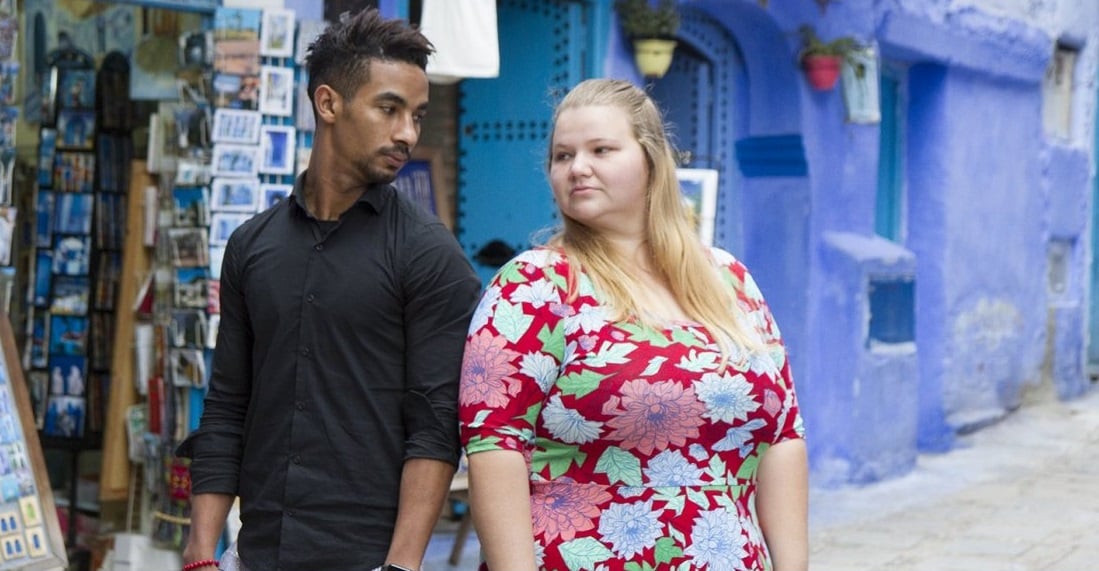 The '90 Day Fiancé' couple spent five months together
Nicole headed to Morocco to visit Azan in early March. But when the COVID-19 pandemic hit, her two-week vacation turned into a five-month stay.
Fans slammed her for leaving her young daughter, May, behind for so long. But the reality star insisted she had been actively trying to leave the country. Then on Aug. 9, after spending five months with Azan, Nicole returned to the United States and reunited with May.
"Soooo happy to finally be back with my baby girl," she shared in an Instagram post of her with a picture of May. "I missed her so much and it feels so great to get back to normal with her."
Some people think Azan has a secret wife, including '90 Day Fiancé' star Laura Jallali
Ever since Nicole and Azan's story aired, fans have been wondering if Azan is hiding a secret family or wife. And 90 Day Fiancé star Laura Jallali added to these speculations when she tweeted at Nicole to come home over the summer.
"Honestly, you need to return to your daughter," Laura wrote. "Do not make the same mistake I did, she needs her mom and these men are just users. He has a wife and children. Forget this looser [sic] and come back home to the [people] who really love you."
Laura's claims were not based in any proven facts. And it appears she was using her own relationship issues as a warning for Nicole.
Nicole addresses rumors about Azan's first wife
When a follower insisted Nicole dish info about Azan's life and first marriage on Instagram, Nicole replied and cleared the air. Citing her marriage documents, the 90 Day Fiancé star insisted Azan was never married.
"He doesn't have one," Nicole wrote in the comments of the Instagram post. "If he was married at 19, then why didn't it say that on his papers when we were doing the K-1? You have to have a paper that says you've never been married. I saw that paper because I put the packet together. Therefore he doesn't have a first wife."
On the same thread, another follower questioned why Nicole has "engaged to H" written in her Instagram bio. Nicole addressed Azan's alias and explained why his name is different for the show.
"H is Azan," she wrote. "His name is Hassan. He used Azan on the show way back on our first season. They continued to use it for all seasons because that's what he wanted."
Despite all the drama they've been through, Nicole continues to stand by Azan. And she's not buying into any of the unsubstantiated claims people are making about him.
Source: Read Full Article