'90 Day Fiancé: The Other Way': Armando Leaves His Family in Tears as He Moves Away With Kenneth
Armando and Kenneth made their move official on one of the latest episodes of 90 Day Fiancé: The Other Way. The couple picked up Armando's daughter, Hannah, from his parents' house and set out to start their new life together. But Armando's family was left in tears as he said his final goodbyes.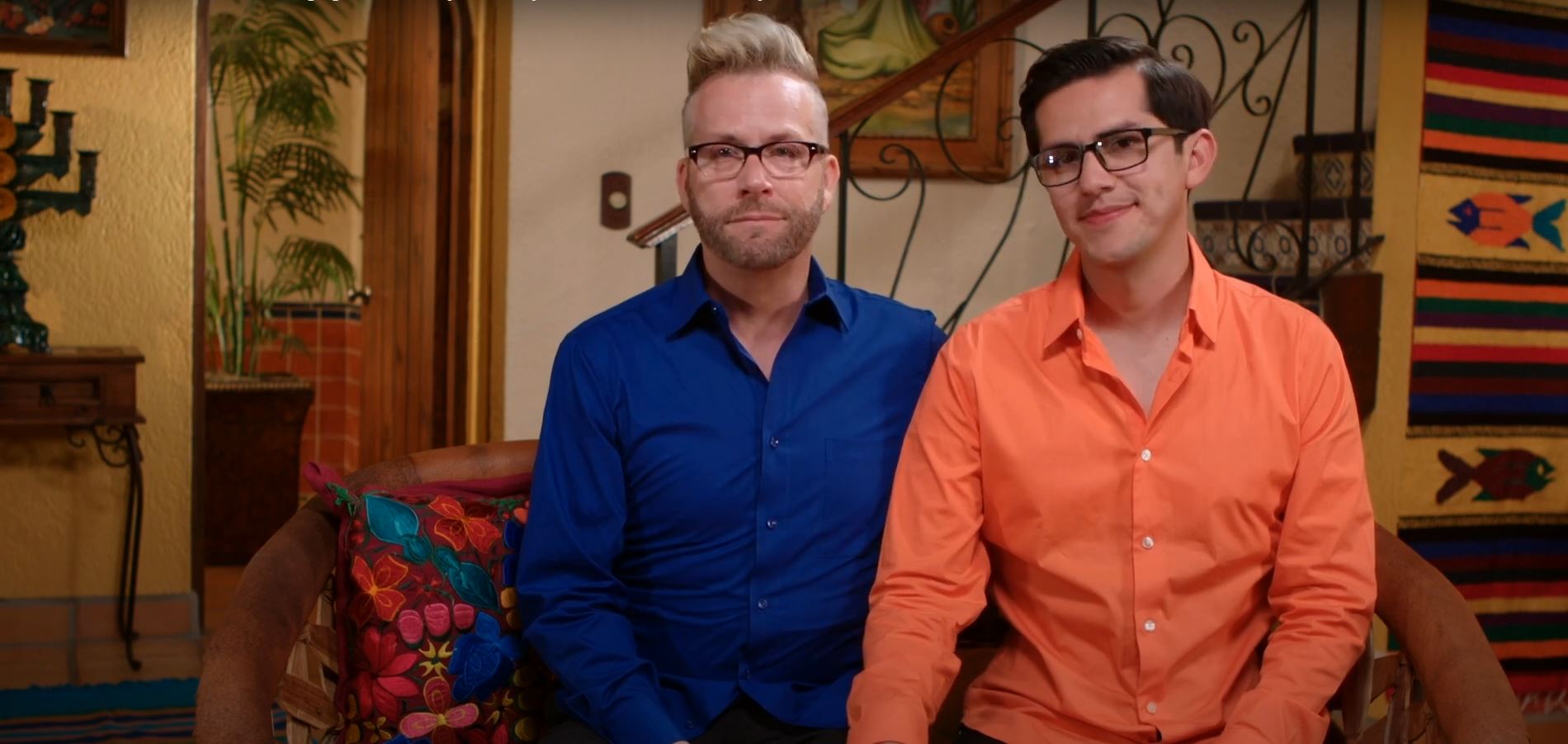 Armando is moving four hours away with Kenneth to La Misión
Armando lives in San Felipe, Mexico, with his parents and sister. But when Kenneth decided to leave his Floridian life behind to be with him, Armando chose the city of La Misión as their new home base.
"Kenny and I have already found a place in La Mission, which is four hours away from here," Armando revealed earlier this season on 90 Day Fiancé: The Other Way. "There's more opportunities for Kenny to also work. And for both of us to make a living there together."
The reality star also noted that he wanted a fresh start with Kenneth. And his hometown and family dynamic wouldn't allow him to be himself.
"Kenny and I are moving because living here in such a small town with my family here, we'd have no privacy," Armando explained in a confessional. So, I just want to be able to live my life with Kenny and just be open completely."
Armando comes from a tight-knit family
Armando's family has had a challenging time accepting his decision to move out with Kenneth. They've cared for Hannah ever since her mother died. When Armando told them he was taking her to live a few hours away, the family was left in tears.
Armando is also very close to his sister, Debbie. When he initially confided in her about his move with Kenneth, she confessed she was heartbroken because he is like a father to her own children.
"I'm feeling very sad because he is my only brother," Debbie tearfully told 90 Day Fiancé: The Other Way producers. "He's a second dad to my kids. I'm a mom for Hannah. And it's hard taking him away from me because we're always together."
The '90 Day Fiancé' star's family is left in tears as he says goodbye
On one of the more recent 90 Day Fiancé: The Other Way episodes, Armando brought Kenneth to San Felipe. The couple visited with the family and announced their engagement.
They planned to pick Hannah up from his parents so they could permanently take her back to La Misión. But as the couple said their goodbyes, Armando's family was left in tears.
"Honestly, I'm very sad to see Armando and Hannah leave," Armando's mom, Virginia, told producers. "I feel very sad — How am I not going to miss them? It's been so long. The child (Hannah) has been raised here. She would knock on my door at 7 a.m. on the dot every day. Who is going to knock on my door in the mornings now?"
Before getting in the car, Armando hugged Virginia, who sobbed as she embraced. His father, Armando Sr. — who is having a tough time accepting his son's relationship with a man — also showed up to say goodbye. When Debbie and her daughters broke into tears, saying goodbye to Hannah, Armando also got emotional.
"I'm taking Hannah away from the only family she's ever known, so I know that they're hurting," Armando said in a confessional. "I know my daughter's hurting. And it's hard to see, and it hurts me too."
Fans will get to see more of Armando and Kenneth's relationship journey as this season of 90 Day Fiancé: The Other Way continues. New episodes air Sunday nights on TLC.
Source: Read Full Article