90 Day Fiancé: The Other Way: Armando's Family Has an Intense Reaction to His Engagement Announcement
Armando Rubio finally introduced Kenneth Niedermeier to his family on 90 Day Fiancé: The Other Way. The meeting was tense from the start, but when Armando revealed that he and Kenneth were engaged, his family reacted with an awkward silence.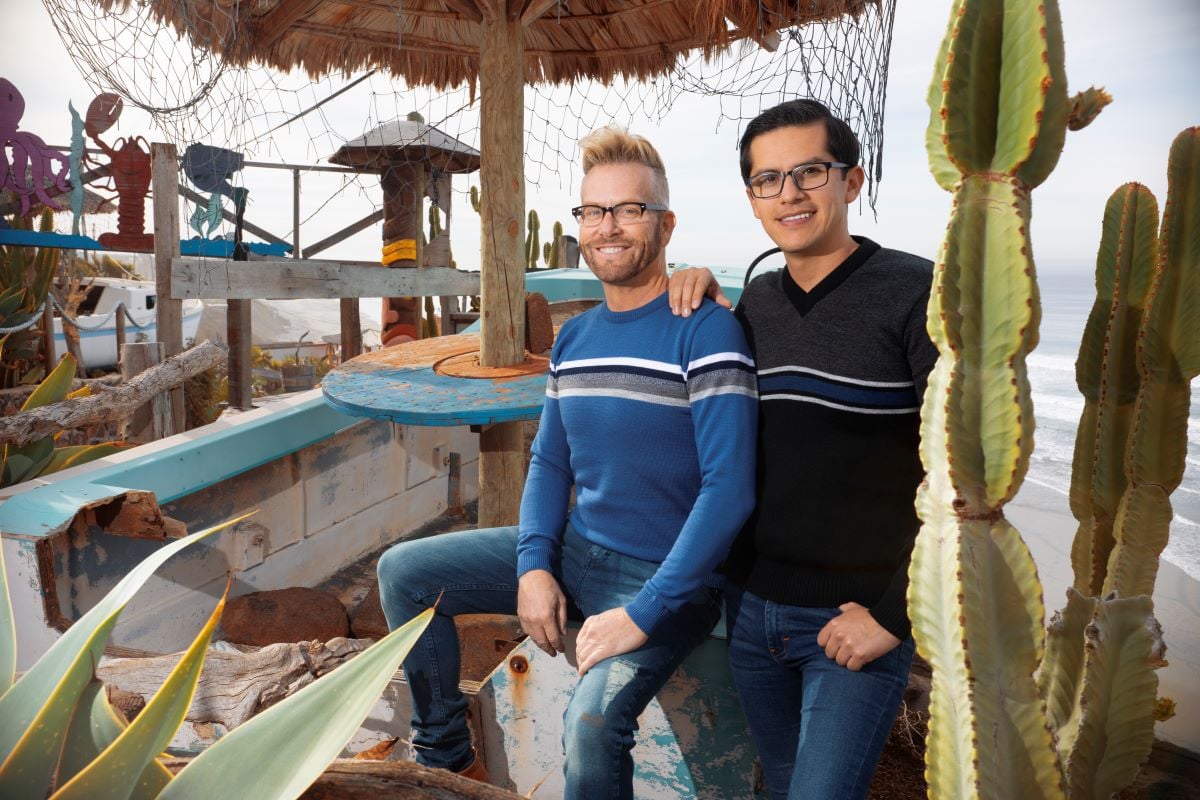 Armando and Kenneth's journey so far on '90 Day Fiancé: The Other Way'
Kenneth and Armando are the first male gay couple in the 90 Day Fiancé franchise. The couple first met through an online support group for gay fathers.
At the time, Armando, who is from San Felipe, Mexico, lived with his parents, sister, and young daughter Hannah after his wife's tragic death. And Kenneth, who is 26 years older than Armando, resided near his four adult children and grandson in St. Petersburg, Florida.
The two connected online and started talking, and their friendship led to a romance. The couple carried on a long-distance relationship until Kenneth decided to leave his American life behind and move to Mexico to be with Armando.
The '90 Day Fiancé: The Other Way' couple got engaged in Mexico
Earlier this season on 90 Day Fiancé: The Other Way, Kenneth decided to propose to Armando. He talked to his daughters and picked a romantic spot on the beach to pop the question.
"I've been waiting for this day for a long time," Kenneth told producers. "When I came out in 1988, HIV/AIDS was running rampant. And by the early 90s, 80% of the people I knew were dead. And it's hard because you'd like to go back and talk to some of these people that you came out with and tell them the world's changed for the better. So this is actually a big deal. I want my daughters to see the love between Armando and I firsthand, and then maybe they can understand even better why I left."
On the beach, Kenneth got down on one knee and asked Armando to marry him. "Of course, yes," Armando replied, embracing his new fiancé. "I want to be with you for the rest of my life."
Armando reveals the news to his family
Armando's family has had a tough time accepting his relationship with Kenneth. When he first came out to them, they refused to believe him. But when he revealed that he was moving in with Kenneth, the family was forced to face reality.
In one of the more recent episodes of 90 Day Fiancé: The Other Way, Armando introduced Kenneth to his parents, sister, daughter, and extended family. At first, his father refused to come and meet him. But after some convincing from Armando's mom, he reluctantly greeted Kenneth for a few brief moments.
Armando then mustered up the courage to tell his family that he and Kenneth got engaged. Upon hearing the news, his mother and sister looked shocked. And the rest of his family responded with a long and awkward silence.
Armando's mother told producers that she felt "embarrassed" and wished Armando would have told her in private. She also suggested she wouldn't be telling her husband about the engagement anytime soon.
Eventually, after some tense moments, one of Armando's family members asked him if they would be invited to the wedding. He laughed and said he would. And later, when talking to Kenneth, Armando admitted the announcement was received better than he expected.
Viewers will see more of Kenneth and Armando's relationship journey as this season of 90 Day Fiancé: The Other Way continues. New episodes air Sundays on TLC.
Source: Read Full Article