Andrew Garfield Was 'Desperate' to Join Disney's 'Narnia' Movies
Andrew Garfield is one of the most talented actors in Hollywood right now. It's hard to believe that people would reject him at any point. However, early in his career, Garfield did experience disappointment while auditioning for movies. One of his rejections came from Disney who told him he wasn't "handsome enough" for The Chronicles of Narnia: Prince Caspian.
'The Chronicles of Narnia' had mixed results with Disney
The Chronicles of Narnia is a series of seven fantasy novels written by C.S. Lewis. The novels revolve around four children who uncover a secret fantastical world in their wardrobe in which they are the kingdom's only hope. The series was adapted by Disney into a movie franchise beginning in 2005 with The Lion, the Witch, and the Wardrobe, followed by Prince Caspian and The Voyage of the Dawn Treader.
The franchise did well at the box office, grossing over $1.5 billion worldwide, according to Box Office Mojo. However, it never became a massive success like other fantasy franchises, such as Harry Potter or Lord of the Rings. The movies received mixed reviews from critics and audiences, but the franchise does have a decent fanbase. Many fans of the books would like a complete series, but it doesn't look like another film would be made, which would be The Silver Chair. 
Andrew Garfield was desperate to be in 'Narnia' but was rejected by Disney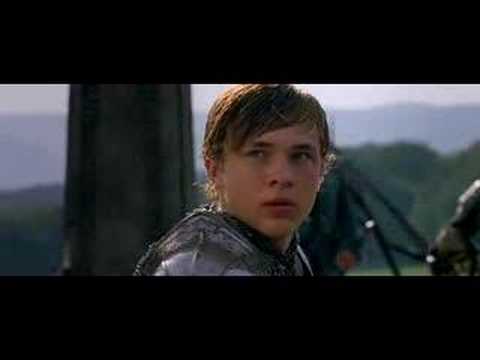 Any early actor is desperate to get their big break and Garfield desperately wanted to be in Prince Caspian. In an interview with Variety, The Amazing Spider-Man actor revealed that he wanted this role tremendously but ultimately lost the role to Ben Barnes (Westworld, The Punisher).
"I remember I was so desperate. I auditioned for Prince Caspian in The Chronicles of Narnia and I thought, 'This could be it, this could be it,'" Garfield explained. "And that handsome, brilliant actor Ben Barnes ended up getting the role. I think it was down to me and him, and I remember I was obsessed."
Garfield said that his agent explained to him that he was rejected for not being "handsome enough."
"Why not me? She eventually just broke under my incessant nagging and she was like, 'It's because they don't think you're handsome enough, Andrew,'" Garfield said. "Ben Barnes is a very handsome, talented man. So in retrospect, I'm not unhappy with the decision and I think he did a beautiful job."
Andrew Garfield wound up being a star in many other movies
While Narnia may not have wanted Garfield, many other movies did. Garfield would later have his breakout performance in The Social Network, where he played Eduardo Saverin. Two years later, he achieved worldwide success as Spider-Man in The Amazing Spider-Man and later in The Amazing Spider-Man 2. He recently reprised his version of Peter Parker in Spider-Man: No Way Home.
His work as an actor has also been celebrated with awards. He was first nominated for Best Actor for his role in Hacksaw Ridge. Most recently, he received another Best Actor nomination for his role as Jonathan Larson in Tick, Tick…Boom!. However, he lost the award to Will Smith for King Richard.
Source: Read Full Article