'Bachelor' Fans Defend Peter Weber After Hearing Madison Prewett Couldn't Even Travel With Him Until After Marriage
When Peter Weber's season of The Bachelor ended, many fans were disappointed with how the pilot handled things. Viewers were more upset when they found out that Weber and Madison Prewett broke up a short 48 hours after the "After the Rose" episode.
Now, one month later, Weber is speaking out about everything that happened, and fans are beginning to see Weber's side.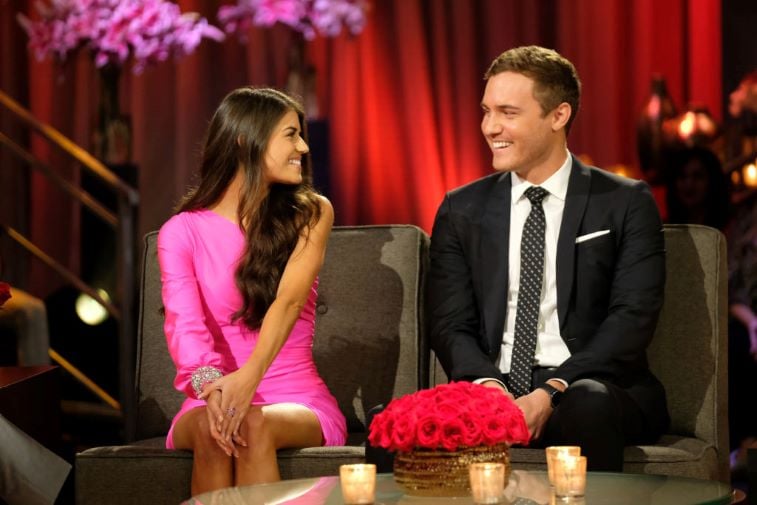 'Bachelor' Peter Weber spoke out on Nick Viall's podcast, 'The Viall Files'
On April 7, 2020, Weber answered all of Nick Viall's questions regarding the pilot's breakup with Prewett. Many things came to light that fans did not know.
Weber started by saying that the couple left the stage together, but did not have any serious discussions until two days later. Prewett spent the day after the finale with her mother. Then the couple got together in her hotel room to have a serious conversation — which lasted six hours.
"It was a really rough day," Weber told VIall. "It was really bad. We laughed. We cried. We hugged each other."
They chose to set their feelings aside at one point and discuss whether or not their relationship could work.
"A lot of people think it was all about sex," Weber admits. "To be honest, that wasn't the biggest thing to me. It was other things. She was also saving herself for just being able to go travel with her significant other until marriage. Something I love to do — travel, explore new places, go to international destinations — we weren't going to be able to do that and stay in the same hotel."
Weber went on to say that "sounds small," but it is a massive thing that Weber wants to do with his girlfriend. The two lifestyles could not mesh together with such differences.
Bachelor Nation feels Prewett was not honest with Weber on 'The Bachelor'
"Peter didn't know until after everything was over as far as spending the night goes," wrote one fan on Reddit. "She held back so much information about herself during the process that I can't blame him for wanting to try with her."
Weber didn't know until Fantasy Suites week that she was a virgin. However, the more significant issue for him was that she could not spend the night either. That would provide a substantial hiccup in his plans to travel the world with her by his side. He didn't know she couldn't do that until after the season ended.
"I think if she'd been upfront with how strict her beliefs were, this whole season would have gone differently," added another fan.
Fans think he would not have picked Prewett if he knew they could not travel together and spend the night in a hotel room together.
'Bachelor' Fans think that Prewett was trying too hard to change everything about Weber
"For me, my frustration with Madi stems from the fact that the only way she could have ever thought she'd be compatible with Peter was if he changed drastically for her," another Redditor wrote. "But Peter never really had all the info to know how big his sacrifice would need to be."
Many fans are now outraged at how much Prewett was expecting of Weber. He did not know how much his life might have to change to be with her.
"I really don't think Peter had a full understanding of Madi's beliefs/morals/standards/rules until their first off-camera talk the day after ATFR," another viewer added. "I think once that conversation happened, they both fully realized that they were on a completely different page, and it isn't something that is just minor and can be easily changed."
Fans wish that Prewett told Weber the full story before things got serious with the two of them. The Bachelor Season 24 finale might be drastically different than it is now if she had been open and honest.
Read more: 'The Bachelor': Peter Weber Openly Admits He Is 'Crushing on' Kelley Flanagan on 'The Almost Famous' Podcast
Source: Read Full Article