'Below Deck': Captain Lee Didn't Think 'Everyone Will Make It to the End' on Season 5 (He Was Right)
Captain Lee Rosbach from Below Deck has a gut check at the beginning of every season and he's typically on the money. He predicted some crew members will end up receiving his infamous plane ticket home and indeed … one unfortunate deckhand was fired.
Rosbach shared that the season 5 crew were the greenest ever, with the exception of chief stew Kate Chastain. Nico Scholly led the deck team, but wasn't promoted to bosun until after E.J. Jansen came in to train the team. Rosbach observed that the deck team was especially inexperienced. Chris Brown, Bruno Duarte, and Baker Manning began on deck, but not all remained for the entire season.
While second stew Brianna Adekeye managed to handle her job, third stew Jen Howell struggled with many duties. Chef Matt Burns' pleasant demeanor was refreshing for Chastain. But Burns preferred to prepare predictable meals and steered away from lavish fare.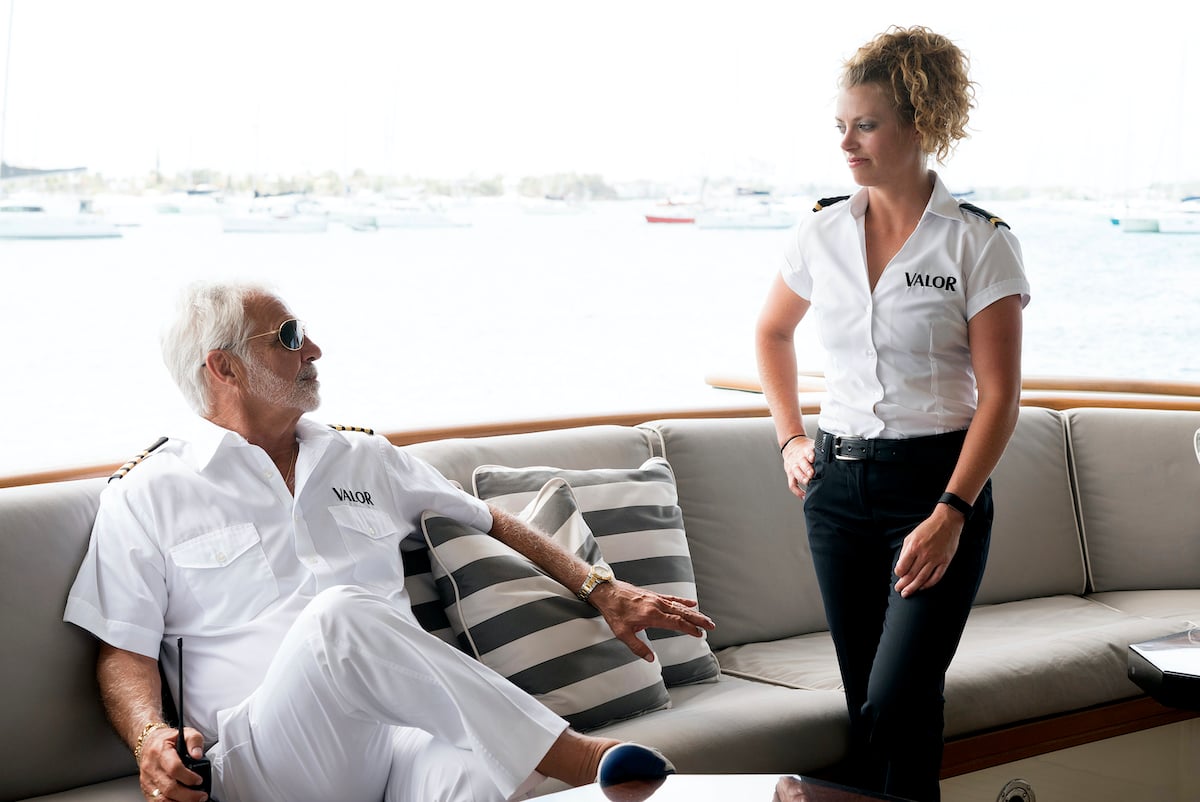 Captain Lee especially took issue with the deck crew
Rosbach shared his observations in a 2017 blog, making predictions about the season. "Right when I think things couldn't possibly get worse, my Uncle Murphy (Murphy's Law) shows up again," Rosbach wrote. "I was really hoping that the crew would have progressed a bit further than they have. Kate Chastain and Nico Scholly really have their hands full this season, and I'm not sure everyone will survive till the end."
"I know you're trying to do your best, and it shows, and I appreciate it," Rosbach wrote, addressing Scholly. "You just don't have much to work with, and some of their attitudes suck. Time will tell. Stay the course, sir. I'm with you."
While Rosbach noted that Manning had the right attitude, he noticed that Duarte and Brown weren't up for the job. Duarte complained about being tired, especially when Chastain asked him to complete a task. "Everyone is tired. It's what we do as part of our job description," Rosbach wrote. "If you're not tired most of the time on charter, odds are that you're not doing your job well."
Rosbach was also frustrated when Brown refused to take responsibility for errors he made on deck. "And then, after things went south, you had nothing to do with it, and it wasn't your fault!" Rosbach wrote. While Brown didn't do anything horrific, he was fired when E.J. Jansen arrived. The boat simply could not accommodate the entire crew so Brown was cut.
Captain Lee wanted Jen Howell to tone it down and Chef Matt to get wild
Rosbach also witnessed Howell's drunken behavior. But he liked Howell and hoped she could get it together. "I think you are hilarious," Rosbach wrote in his blog. "I love your bubbly personality, but get a grip. We live and work in the real world, so suck it up, cupcake. The wine key is where you left it the last time, along with the bottle opener. Nobody hid it from you. Yes, you are the low person on the totem pole, but whether you stay there is up to you."
Burns was also on Rosbach's nice list but he still wanted more from the chef. "The guests were all happy, and you were a big part of that," Rosbach wrote. "I would really love to see what you can do when you cut loose and get out of your comfort zone. I'm willing to bet that there are some talents waiting to shine. You get on well with everyone, and the guests love what you're serving. Keep it up, but don't be afraid to push the envelope a bit. I have a hunch that you're concealing a wild side that is itching to get out." 
Source: Read Full Article