'Below Deck': Captain Lee Reveals He Never Auditioned or Applied to Be on the Show
Captain Lee Rosbach from Below Deck describes himself as a reluctant crew member because he never intended to be on the watery docudrama.
During the series' infancy, producers were still trying to figure out what the show would look like and tapped Rosbach to be the show captain. In fact, Rosbach was initially told his part on the series was to simply drop off the boat, Honor, in St. Maarten.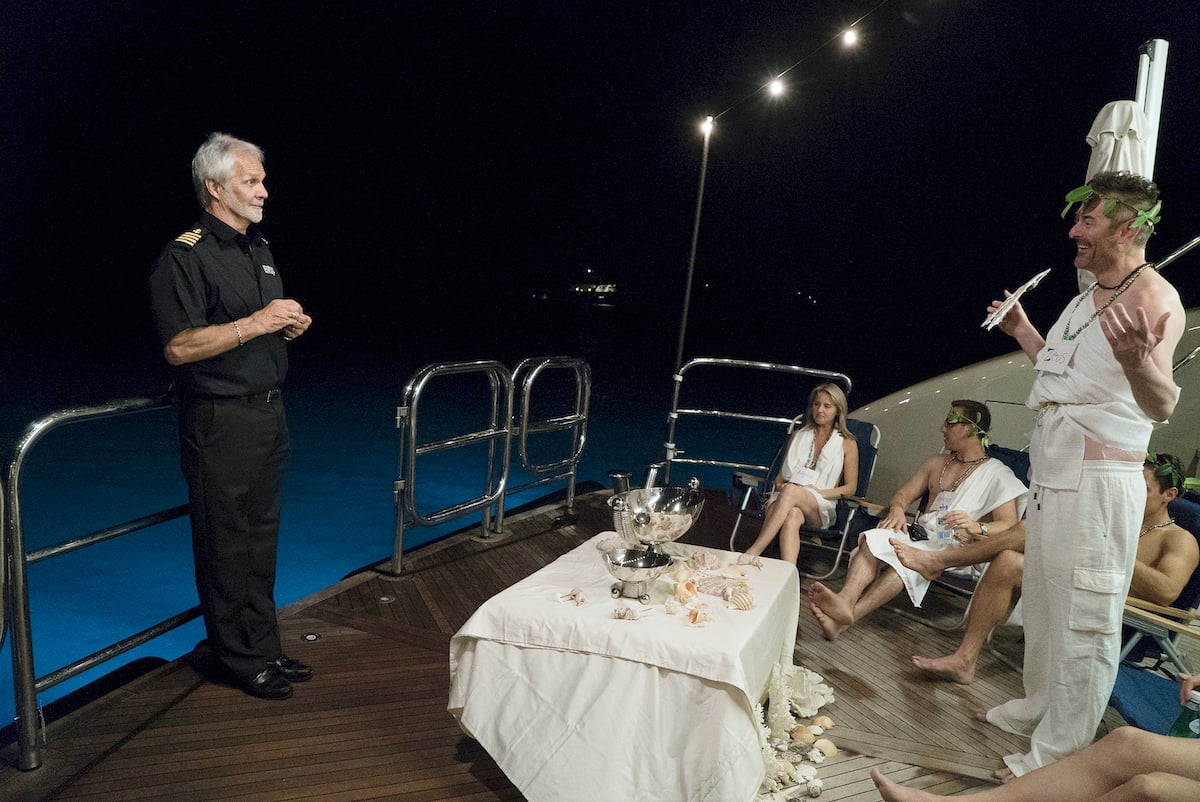 Producers wanted to use 'the old guy' on the show, Captain Lee recalls
Rosbach described the moment when his life changed forever and he ended up on Below Deck. "I didn't apply for the job. I didn't even audition," Rosbach recently told Boat.
The yacht's owner originally gave Rosbach a mission. "He said there's a TV network that wants to charter the boat for eight weeks (…) they've got their own captain and crew and all you need to do is drop the boat off in St. Maarten," he said.
Producers had other plans though when Rosbach arrived on set. The original captain dropped out while Rosbach was in transit and the show needed a captain. "Somebody said, 'why don't we use the old guy'," he said. While joining a reality television show wasn't something Rosbach exactly planned to do, he reluctantly accepted.
"We didn't know whether the show was going to be a hit or be a one and done," he recalled. "We had no clue. But after that first season, it just took off like a rocket."
Captain Lee did not want to be on 'Below Deck'
Rosbach's orders were to drop off the boat, not be on the show. "I wasn't overly thrilled about that," he told Vulture. "They asked [my boss, who was the owner of the yacht], 'Well, how does Lee feel about being on TV?' And my boss just looked him dead in the eye and said, 'He feels just fine about being on TV.' So they said, 'Well, Lee, how do you feel about it?' And I looked at my boss, and he just gave me a little nod, and I said, 'You know something, I feel just fine about being on television.' So it was purely an accident. Stars just lined up."
In fact, first officer Aleks Taldykin from season 1 was also considered for the job. But the boat owner wanted to stick with Rosbach. "Lee was really pissed, which was really funny because now he loves it," Taldykin told Vulture.
Rosbach was a "last-minute" casting addition, but at least one of the crew members from season 1 made it from sizzle reel to show. Chief stew Adrienne Gang revealed she was involved in creating the pitch footage for Bravo. Plus, the father of bosun Chandler Brooks from season 6 was also involved in the shoot.
"The next day Adrienne and I along with a few others were chosen to do a pretend charter on a boat 'Never Say Never' out of Miami on Biscayne Bay," Brooks shared on Facebook in 2020. "After a day of filming I went back to Michigan. The tape and idea was presented to Bravo and Below Deck was born. Adrienne was head stew on the first season."
Source: Read Full Article