'Below Deck': Elizabeth Frankini Shades Captain Lee's Comment To 'Snap Out' of Her 'Dream World'
Elizabeth Frankini from Below Deck shaded Captain Lee Rosbach for his remarks about her performance during the last episode.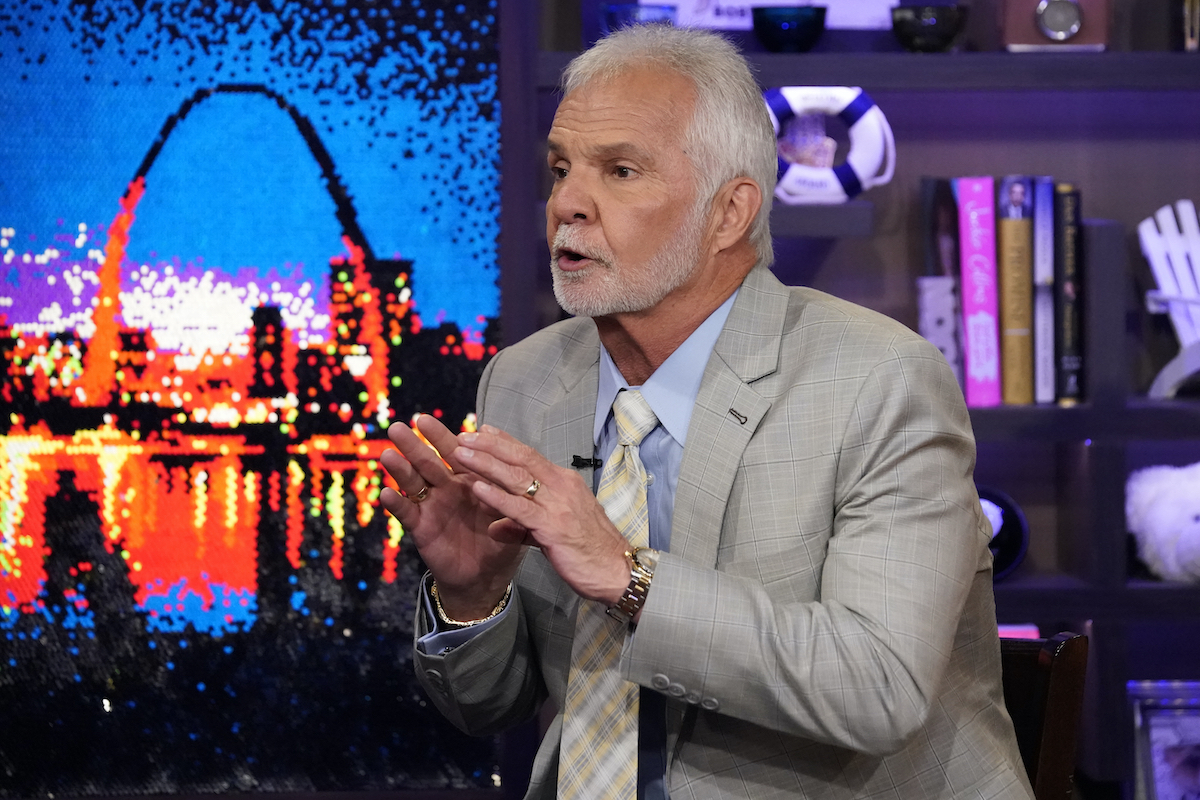 He told her to get her head out of the clouds and operate in the real world. Her response on Instagram? "Trying to snap out of the dream world I'm living in @captain_lee_rosbach," she shared along with a bikini photo.
Frankini also shared her thoughts on the episode, admitting it was difficult to see her mistakes on television. But she also wished chief stew Francesca Rubi told her she was frustrated with her instead of saying she was carrying Frankini. She also thought Rubi treated her as though she was an idiot.
Captain Lee thought Elizabeth Frankini was being messy
Rosbach offered his recap on the episode and an evaluation of each crew member after the episode. He had mainly criticisms for Frankini.
"Liz, sure you can, just do your job and stop being messy," he wrote in his blog. "Let's do a recap for you as well. You were told to pack the sunscreen for the last beach outing, didn't do it. Was told to pack the pitchers of drinks, didn't do it. Was told to set the table with cutlery for the Charcuterie and the guests had to ask for a fork."
"And you don't like the vibe, but I fear its one that you are creating it due to your lack of attention," he added. "Snap out of the dream world you're in, we operate in the real world. You are better than this I believe. I too, hope you can pull it together."
Elizabeth Frankini says she was a messy artist, not yacht stew
Rosbach also came down on Frankini during the episode on Twitter. "Of course you can Liz, it's called do your job correctly," he tweeted. Adding, "Ok, operative word there was get cutlery ready, wait for it."
But she defending the "messy" comment. "I admitted to producers I'm a messy artist, not a messy yacht stew," she tweeted.
Unfortunately, Frankini has been on Rosbach's radar for a few episodes. He was frustrated last episode when bosun Eddie Lucas had to make multiple trips back and forth for a beach picnic.
"Liz, why would you say you were going to pack the sunscreen and then not do it," he blogged. "Same with the drinks. 7 trips back to the boat for one beach excursion is unacceptable and you were told what to do, you just didn't do it."
"Why would you know that dinner was moved and not tell the Chef, the one who is responsible for dinner," he added. "Ok, maybe you thought that telling Chess was enough, but you could've said, do you want me to inform Rachel? And that's why perhaps you don't deserve that 2nd stripe. And your response is I don't know and I'm sorry. No, I'm sorry and that's not going to cut it. I hope to see a massive improvement from you going forward."
Source: Read Full Article