'Below Deck Sailing Yacht': Captain Sandy From 'Below Deck Med' Understands the Decision Captain Glenn Has to Make
Captain Glenn Shephard from Below Deck Sailing Yacht has a hard decision to make about deckhand Parker McCown.
McCown's mouth has gotten him into a significant amount of trouble and Shephard has to decide if they can finish the season and make it work with McCown or if it's time for McCown to set sail and leave. Captain Sandy Yawn from Below Deck Mediterranean knows all too well what Shephard is experiencing. She's had to make it work on several occasions with crew members who were bucking the system.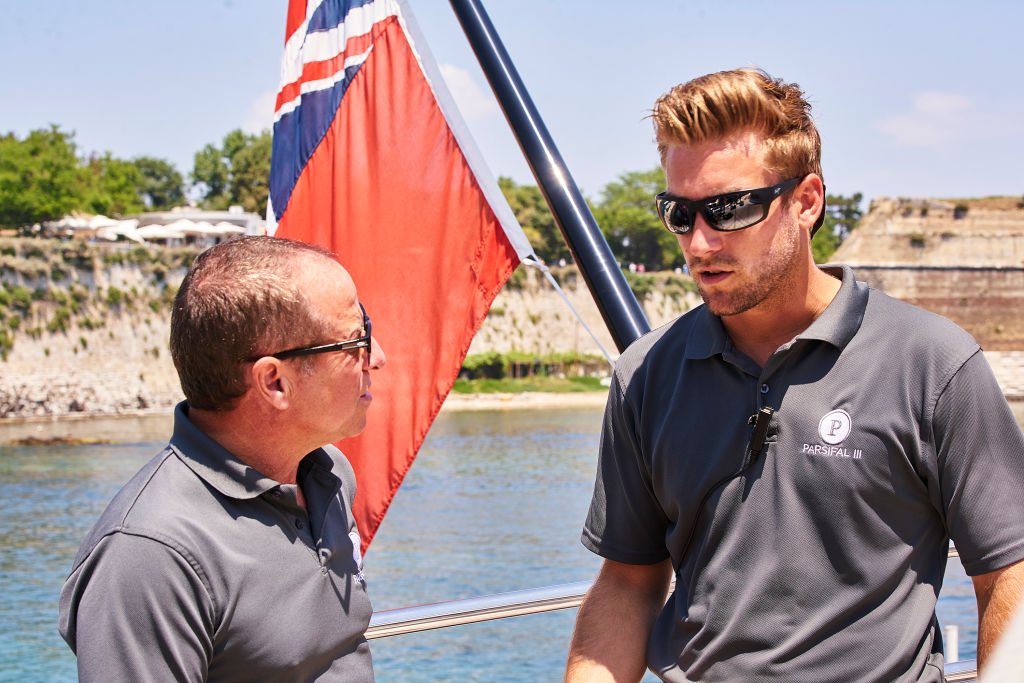 But, she's also had to fire crew members too when the relationship wasn't going to work out. Yawn fired the chef last season for her shockingly poor performance. Plus, she was close to firing both chief stew Hannah Ferrier and chef Adam Glick. Yawn has said in the past that replacing crew members isn't a snap, but it's still hard to make it work when you don't have a strong fit either.
She understands how Shephard must be feeling
Yawn shared in a Bravo digital original that she's been binge-watching Below Deck Sailing Yacht while in quarantine. She's loving the vibe from the season but added, "The crew are crew. They're typical. A lot of them don't know what they're doing. Some of them do."
"They start getting into each other's heads," she adds. "And that's not usually a good thing. Each season we get a different crew. We gotta take that crew. We gotta make them work [and make them gel]. Sometimes they don't gel, sometimes they're oil and water. And that's a big job for a captain."
"And right now, I feel for Captain Glenn," she admits, smiling. "Good luck buddy. To be honest, as a captain you can't really be their friend. I'm not there to be their friend. I think every captain goes through whatever it takes to make this work."
Yawn understand the decisions are stressful
Yawn is really putting herself in Shephard's shoes right now. She says, "I feel for him. I know it's a lot of work." Adding, "He's probably not sleeping much. And [she cringes] … it's crew, man. We all have to deal with it."
How did Yawn deal with her crew issues? She definitely likes to give her crew members a chance for redemption. Yawn wanted to fire Glick when he purposely added onions to a guest's dish when he specified "no onions" on his preference sheet. She allowed him to finish the season but then hired him back for another season. Glick crushed every meal when he returned and remained focused.
While she tried to make it work with chef Mila Kolomeitseva from the previous season, her meals were consistently horrific. She made nachos from a box and served slimy fish from a can. Kolomeitseva made it for a few charters and Yawn had to gently lower the boom and let Kolomeitseva go.
Yawn took some heat from fans for not firing Kolomeitseva sooner. But she explained on Twitter (several times) it isn't easy to just pluck another crew member off the dock to use as a replacement. That may be why she understands what a tough position Shephard is in with McCown.
Source: Read Full Article