'Below Deck': Who Runs a Tighter Ship? The Queen of Versailles Reveals the Biggest Difference Between Captain Lee and Captain Sandy (Exclusive)
Charter guest Jackie Siegel recently revealed the biggest difference between Captain Lee Rosbach's boat on Below Deck and Captain Sandy Yawn's on Below Deck Mediterranean.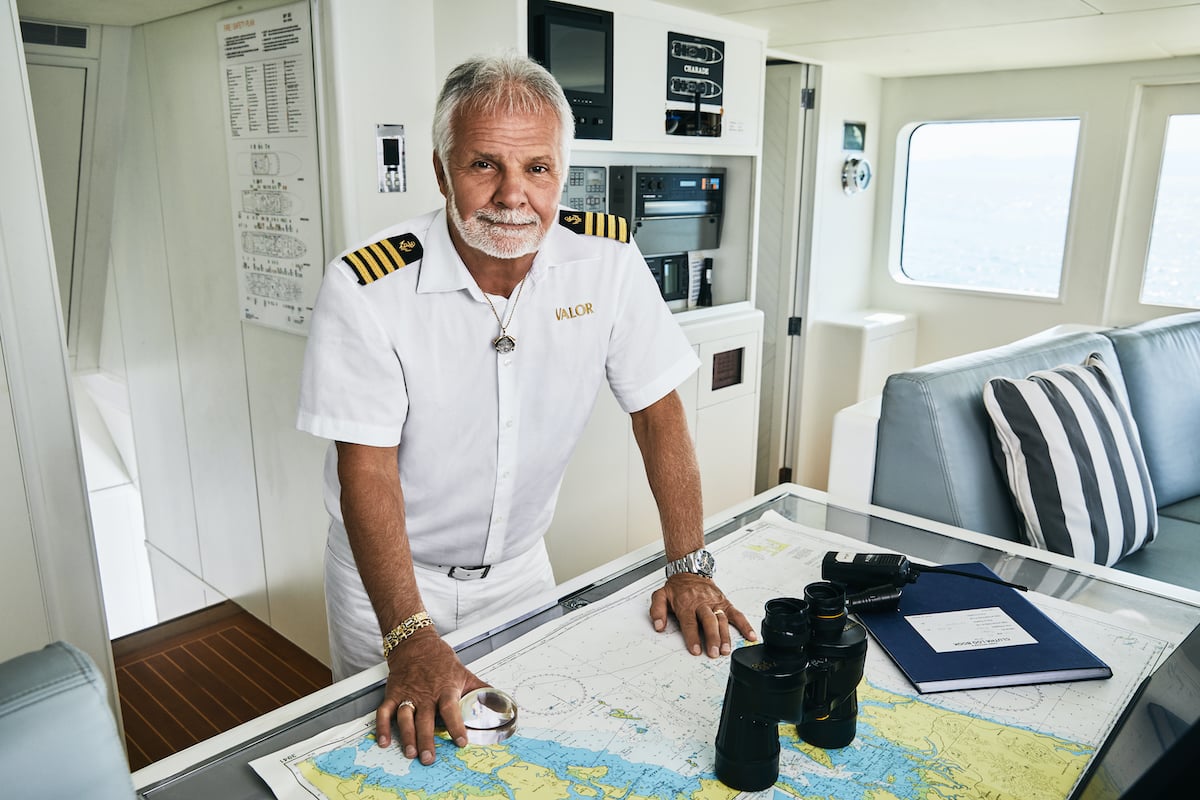 Siegel, known as "The Queen of Versailles" for the massive home she is in the process of completing in Florida, is one of the few charter guests to cross between the series. She appeared on Below Deck Mediterranean Season 4 with Yawn at the helm. Now, she's a guest on Rosbach's boat in the Caribbean.
She recently dished with Showbiz Cheat Sheet about what it was like to be a guest on both boats, admitting that both experiences were fantastic. "That's a hard one because I fell in love with both of them," she said about Rosbach and Yawn. "I became close with both of them even after the show because they're such wonderful people."
Who runs a tighter ship, Captain Lee or Captain Sandy?
Siegel said she experienced one big difference on Rosbach's boat versus Yawn's. She found that Yawn truly catered to the guests' whims, even if it meant a late night.
"When I went on Below Deck with Sandy, I had kind of a group of girls that were kind of more like party animals," she recalled. "And I think they probably broke some of the rules."
"We didn't really have a curfew, but there was a night where they didn't come back till, like, I don't know, 3 or 4 in the morning or something," she continued. "And Captain Sandy needed to leave early in the morning. It was kind of like a struggle. But she aimed to please so she dealt with that without taking off with them."
Siegel said that kind of behavior probably wouldn't fly for Rosbach. "I think Captain Lee on the other hand would be more strict," she said. "He wouldn't put up with crap of people being disrespectful of the charter. I think in that way he's a little more stern and more by the rules."
Jackie Siegel loved the food on both yachts, but really loved Chef Rachel
Siegel said chef Anastasia Surmava knocked it out of the park on Below Deck Med, but she thought chef Rachel Hargrove basically made magic with her culinary skills. "The food was great both times," she recalled. "But Rachel was beyond. Like the best of the best."
"In fact, I have reached out to [Hargrove] because I wanted to hire her hopefully, to be our chef at Versailles," Siegel added. "Like when she's in between jobs and charters. My kids, they loved her cooking and my boys are so picky. My kids all like different types of food and it's hard for me to please them."
Siegel especially loved how Hargrove could create healthy meals that her children devoured. "Sometimes it's hard to get the kids to eat healthy," she said. "But she was making muffins with zero fat. Sometimes she'd use bananas to hold it together. Stuff like that."
She also acknowledged that she gave Surmava a pretty tall order when she set sail on Below Deck Med. "She was really good too," Siegel said about Surmava. "But I feel like I also made it too exotic. Like with the sea urchins. And I don't think she ever served sea urchins before."
Below Deck is on Mondays at 9/8c on Bravo.
Source: Read Full Article